Learn How To Increase Screen Recording Quality
In this article, we will delve into the realm of screen recording and explore the ways to enhance its quality. Screen recordings have become an integral part of our digital lives, whether it's for creating tutorials, showcasing software demos, or sharing memorable gaming moments. However, the quality of these recordings can often leave much to be desired. We'll uncover the reasons behind poor screen recording quality and provide you with tips and insights on how to elevate your recording game in 2023. Furthermore, we'll introduce you to the world of AI-enhanced video quality, featuring HitPaw Video Enhancer, a powerful tool that can breathe new life into your recordings.
Part 1. Why Screen Recording is Poor Quality?
Before we jump into improving screen recording quality, it's crucial to understand why these recordings can sometimes end up blurry and subpar. There are several factors at play here:
Compression Blues
One of the primary culprits behind lackluster screen recordings is compression. When you record your screen, the video is often compressed to reduce file size. This compression can result in a loss of detail and clarity, making your video appear fuzzy and pixelated.
Frame Rate Woes
Another issue that plagues screen recordings is low frame rates. A lower frame rate can make your video seem choppy and less smooth. This is particularly noticeable when capturing fast-paced action or animations.
Resolution Matters
Screen recordings are typically captured at the native resolution of your display. If you're using a lower resolution, your recordings will lack the crispness and sharpness you desire.
Codec Confusion
The choice of codec can significantly impact the quality of your screen recordings. Some codecs prioritize compression over quality, leading to a decrease in overall video fidelity.
Now that we've identified some common reasons for poor screen recording quality, let's move on to the solutions.
Part 2. Tips for How To Improve Screen Recording Quality in 2023
2023 brings with it new opportunities and advancements in the world of screen recording. Here are some practical tips to enhance your screen recording quality:
1. Choose the Right Recording Software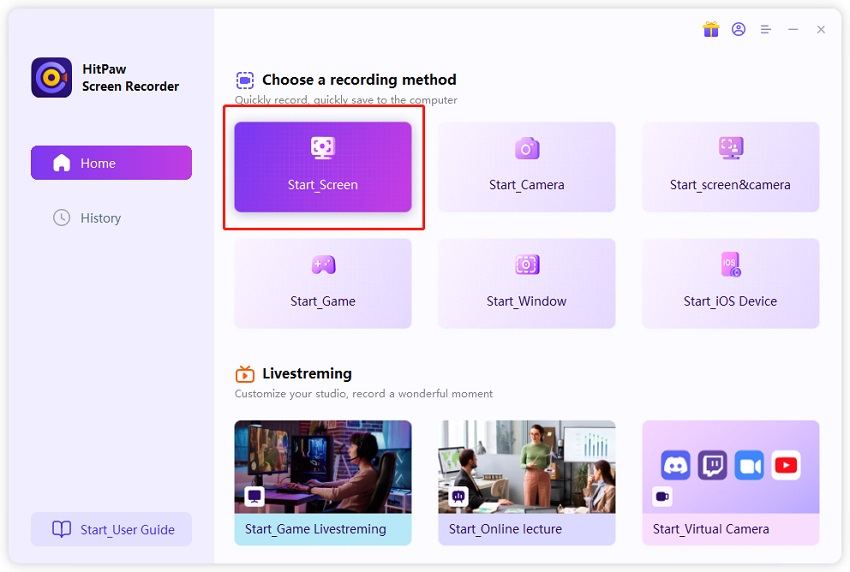 Selecting the right screen recording software is crucial. Look for software that allows you to adjust settings like frame rate, resolution, and codec to match your preferences. Popular choices include OBS Studio, Camtasia, and ScreenFlow.
2. Invest in Quality Hardware
Your computer's hardware can have a significant impact on recording quality. Ensure you have a capable graphics card and a fast processor to handle the recording process without hiccups.
3. Optimize Recording Settings
Pay close attention to the settings within your recording software. Adjust the frame rate to at least 30 FPS for smoother videos and select a resolution that matches your display's native resolution for clarity.
4. Mind Your Background
Before hitting the record button, tidy up your desktop and choose a clean and uncluttered background. A cluttered background can distract viewers from your content.
5. Proper Lighting
Good lighting can make a world of difference. Ensure you have ample and even lighting to avoid shadows and dark spots on your screen.
6. Edit and Enhance
After recording, use video editing software to fine-tune your footage. You can adjust brightness, contrast, and sharpness to improve the overall look.
Now that we've covered these tips, let's explore the innovative world of AI-enhanced screen recording quality.
Part 3. How To Improve Screen Recording Quality Using AI Enhancer?
In 2023, technology has taken a giant leap forward with the integration of artificial intelligence into video enhancement tools. One such tool that stands out is the HitPaw Video Enhancer. It harnesses the power of AI algorithms to elevate the quality of your videos to new heights.
Why Choose HitPaw Video Enhancer?
HitPaw Video Enhancer offers a plethora of features that make it the go-to choice for enhancing screen recordings:
Upscale to 8K Resolution: HitPaw can upscale your videos to an impressive 8K resolution, providing unparalleled clarity and detail.
Mature AI Technology: The AI technology employed by HitPaw is well-refined, ensuring that your videos are enhanced with precision and accuracy.
Simple and Clean Interface: Even if you're not a tech whiz, you'll find HitPaw's user-friendly interface a breeze to navigate.
Preview Without Watermarks: You can preview the enhanced video without any distracting watermarks.
How to Use HitPaw Video Enhancer
Let's walk through the steps to use HitPaw Video Enhancer:
Step 1. Download and Install:Visit the HitPaw Video Enhancer website to download and install the software. Open HitPaw Video Enhancer on your computer.

Step 2. Add Your Video:Click on the "Add Files" button to import your screen recording.

Step 3. Select Enhancement Options:Select the enhancement options you desire, such as upscaling resolution and improving overall quality.

Step 4. Preview and Enhance:

Hit the "Enhance" button to let HitPaw AI work its magic. You can preview the enhanced video to ensure it meets your expectations. Once satisfied, save the enhanced video to your desired location.
By following these simple steps, you can take advantage of HitPaw Video Enhancer's AI capabilities to significantly improve the quality of your screen recordings.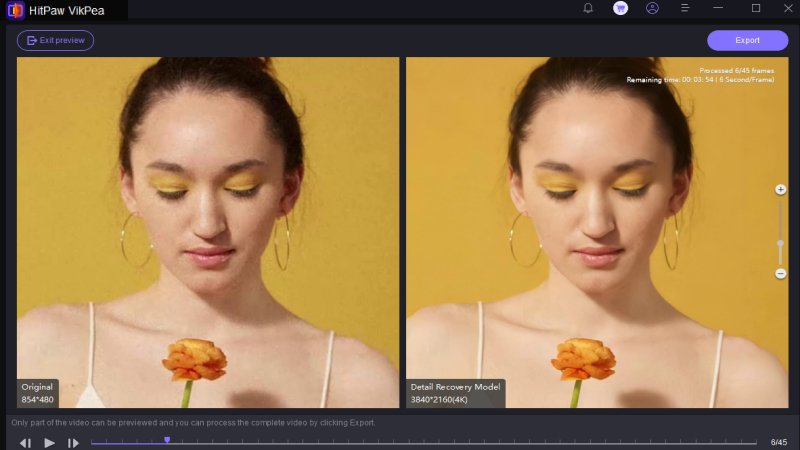 Part 4. FAQs of How To Increase Screen Recording Quality
As we conclude our journey to enhance screen recording quality, let's address some frequently asked questions that may be on your mind.
Q1. Can a screen recording be HD?
A1. Yes, screen recordings can indeed be in HD (High Definition). To achieve HD quality in your screen recordings, you'll need the right screen recording software. There are various screen recording tools available that offer HD recording options.
Q2. How can I make my iPhone screen record better quality?
A2. Improving the quality of screen recordings on your iPhone is achievable with a few simple steps. Apple provides comprehensive guidance on optimizing screen recording quality in their official support documentation.
Q3. What format is 1080p recording?
A3. 1080p recording refers to a video format that has a resolution of 1920x1080 pixels, commonly known as Full HD. It is characterized by its high-quality, crisp visuals and is widely used for high-definition content across various platforms.
Bottom Line
In conclusion, enhancing the quality of your screen recordings is within reach, thanks to the advancements in technology and the availability of powerful tools like HitPaw Video Enhancer. By choosing the right recording software, optimizing your settings, and considering factors such as lighting and background, you can significantly improve the clarity and detail of your recordings.
Moreover, the integration of AI technology, as exemplified by HitPaw Video Enhancer, takes screen recording quality to the next level. With features like upscaling to 8K resolution and a user-friendly interface, it's never been easier to create stunning screen recordings.