What is and How to Deinterlace Video Easy and Fast
Before the advent of digital content, the interlaced video or interlaced scan technique was used to display media files. As technology advances in the digital world, new and improvised media display methods were also evolved. 
In today's era, not a single user is satisfied with blurry or flickering video quality, as it destroys the fun of watching content. Thus, deinterlacing was introduced to improve the video resolution and give viewers a clearer picture. 
So, how can deinterlacing video help your business? Continue reading if you want to know the best way to deinterlace a video. 
Part 1. What is Deinterlacing Meaning?
You might have seen the annoying lines when watching a video or any other footage on your laptop, PC, or television. What do these lines indicate? Simply, these are signs of poor video quality and low resolution. It happens in an interlaced video that shows two display forms - one consists of odd frames or lines, and the other contains even lines. 
The main question is how to get rid of interlaced lines on a video. The answer is pretty simple and lies in the technique of deinterlacing. Yes, deinterlacing a progressive video is the only possible solution to get a high-quality and smoother media file. The deinterlace mode will reduce the video bandwidth and flickering in a few easy steps. 
People deinterlace a video because it is the need of the time. Most modern devices, including televisions and computers, support high-resolution media files that can efficiently operate in one video frame. Therefore, you should be familiar with the AI deinterlacing process to avoid visual imperfections. 

Part 2. How to Deinterlace the Video for Free with Easy Steps
Interlacing is an old media display technique supported by old televisions, cameras, and DVDs. To keep yourself up to date with the new TV and camera versions, you have to deinterlace the video. First, however, you might need clarification about how to deinterlace footage. So, relax. We have enlisted the best way to deinterlace. Let's have a look at them one by one below: 
Method 1 - Deinterlace Video with VLC
Being one of the best professional video players, VLC has provided comfort to its users by introducing deinterlacing mode in the features. The deinterlace in VLC is easy to use, and you can operate it by just clicking on the ''D'' hotkey. Besides this, VLC helps you in removing interlaced lines both automatically and manually, with a weak point that you cannot save the deinterlaced video to your local files.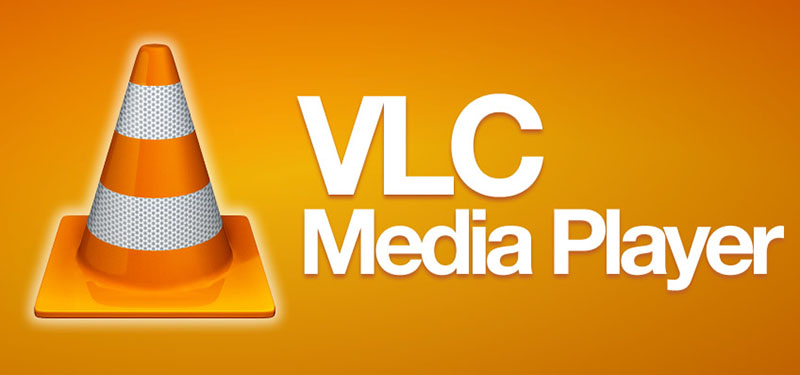 Steps of How to Deinterlace Video with VLC
Step 1.First of all, open the VLC media player. Then, click on the video you want to deinterlace. 

Step 2.From the video options, go to deinterlace mode and click on enable feature. You can also select automatic or manual activation here. 

Step 3.After choosing your preferences, you can easily play and watch your favorite video through VLC deinterlace mode. 
Method 2 - Deinterlace Video with HandBrake
If you are a tech-savvy user, you would love the customization settings of HandBrake. It provides different deinterlace parameters to play the video in high resolution. Unlike other video transcoders, this open-source deinterlace video software can preview and export the video to your local media files. Thus, you can conveniently try its custom features and reduce your video lines.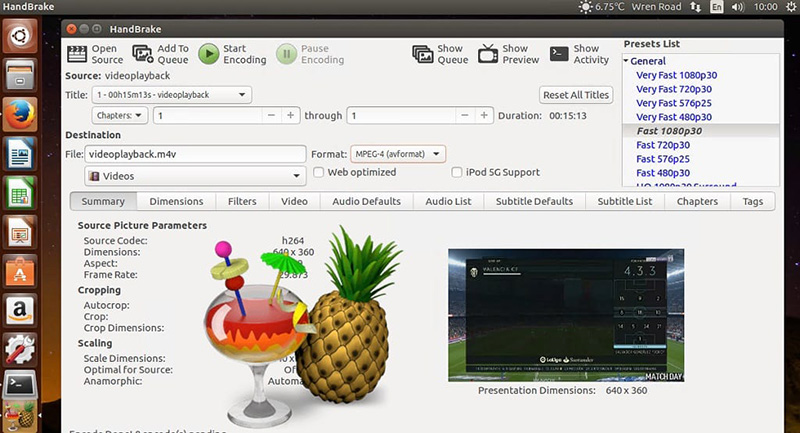 Steps of How to Deinterlace Video with HandBrake
Step 1.Open the HandBrake mac video software and choose the video you want to deinterlace. 

Step 2.Go to the ''filters'' option and click on the how to deinterlace mode. By default, it is turned off. 

Step 3.Finally, you'll see three videos deinterlace modes - custom, fast, and slow. Choose any option and start converting your interlaced video. 
Method 3 - Deinterlace Video with Premiere Pro
Adobe premiere pro is one of the finest videos deinterlace options to increase your video quality. The best thing about this premier pro deinterlace is you can watch both recorded and live-streaming videos in high resolution without any interlaced lines. If you wonder how to deinterlace video in premier pro, below are some easy steps for your convenience.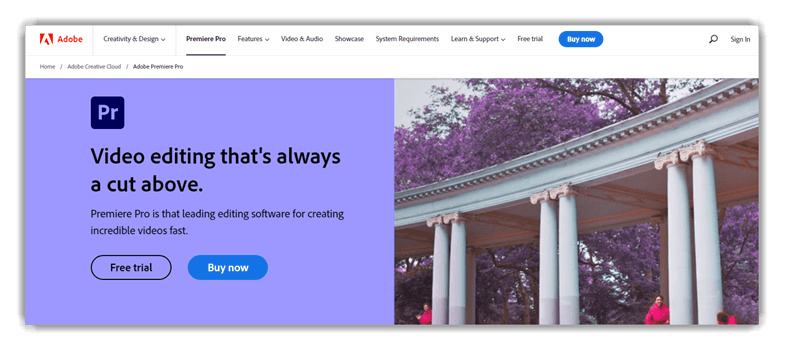 Steps of How to Deinterlace Video with Premier Pro
Step 1.The first step is to open the premier pro and create a new project. 

Step 2.Once you've created a new project, click on the import your video option and choose the media file you want to deinterlace. 

Step 3.You can also enable the deinterlace filter by going to the navigation bar and clicking on the video option. From here, you will find the ''field option'' and convert your video. 
Part 3. FAQs of Deinterlacing Video
1. Does Deinterlacing Improve Quality? 
Although the fundamental purpose of deinterlacing is to remove video lines and increase the picture quality, it depends on the type of software you are using. For instance, deinterlacing video on a mac with software that can only remove or duplicate the odd lines with new ones might not be perfect for improving video quality. 
Therefore, professionals and expert videographers recommend HitPaw Video Enhancer. It is the perfect software, especially if you want to fulfill your video quality needs directly. With AI enhancement features, HitPaw Video Enhancer will make your media files clearer and smoother. 
2. What is the Difference between Deinterlacing and Interlacing?
As mentioned above, deinterlacing is a digital technique of reducing interlacing lines from a blurry video. It performs the primary function of converting an interlaced video into a smooth and progressive media file. This way, you get to see clear things without freezing or flickering. 
On the other hand, interlacing or interlaced video is the one that contains extra bandwidth and is divided into two video frame rates. It causes odd and even lines in your footage that ultimately disturb its quality, and you cannot perceive things. 
Part 4. Bonus tips: How to Upscale Video to 4K with AI Video Enhancer
Undoubtedly, an interlaced video has poor quality and needs to be compatible with modern devices. Furthermore, when watching a live stream event or some broadcast, you must get the perfect resolution video without any glitches. Therefore, different tools have been introduced in the market, which we've discussed above. 
To enhance the video directly, it is wise to use third-party AI video upscaler - HitPaw Video Enhancer. With HitPaw AI Video Enhancer, you can directly upscale your media files without any professinal skills needed with video enhancement ai technology. 
The most attractive feature of HitPaw Video Enhancer is its user-friendly interface. With an easy-to-use guideline, you can quickly enhance your video resolution, frame rate, and overall quality. 
Learn how to enhance the video to 4K with HitPaw AI Video Enhancer from this video:
Features of HitPaw Video Enhancer
Best AI upscale video software to improve the resolution up to 4k with trained AI technology
Provides the perfect solution for low-resolution videos with AI enhancement tool to quickly fixes blur videos
Easily remove clutter, noise, and blurriness from a old footage 
Designed explicitly for enhancing low-quality media files
It comes with batch processing for multiple video work
Easy to use and contain three enhancing models 
Steps of How to Enhance Video to 4K with HitPaw Video Enhancer
Step 1.First of all, download and install the HitPaw Video Enhancer.

Step 2.Now, upload the video you want to enhance. 

Step 3.After uploading your original video, click on the effects and choose any AI model from the three provided on the tool. 

Step 4.Once you've selected the AI model, it will automatically enhance your video resolution. Finally, preview the video for final changes and export it to your local files on the computer. 
Conclusion 
Now you have understood the difference between an interlaced and deinterlaced video. It would be convenient to enhance your video quality. You can also try the above-mentioned deinterlacing tools.
But if you want to get away from the issues of other resolution issues such as blurry downloaded video, we highly recommend HitPaw Video Enhancerfor high-quality and direct enhancement.