How to Remove Blur from Video Easily and Fast in 2023.
What if I tell you that the blurry video you made can be fixed using easy methods? Nothing is more annoying than capturing an important life event only to find it unclear. The videos can get pixelated due to many reasons. At the same time, recording a video, you have to watch out for the settings, resolution, and camera lens for dust particles. So more and more people want to know how to unblur a video. 
Learning to unblur a video can ease your life, especially if your life revolves around creating or uploading videos. In the article, we teach you the quick ways how to make a blurry video clear. But, first, let's learn all the possible methods one can use to fix blurry videos.
Part 1. Common Modes to Remove Blur from Video
There are many factors that will confuse you when you want to know how to remove censor from video. Due to many reasons like poor light, low resolution, and encoding, a video can become blurry. You don't have to discard your videos, but you can learn how to make a video less blurry. You can use the following common modes on your videos and improve quality.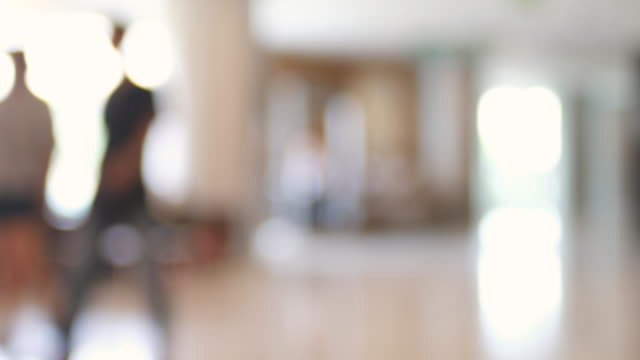 1. Adjusting Colour- Free Video Blur Remover
By using any software, you can change the mode of the video by adjusting its color. How can you do that? You can make the blur better by applying different effects to your video. The sharpness, contrast, and brightness play a major role in the quality of a video. By fine-tuning and adjusting these settings, you can improve your video by clearing them and removing the blur.
2. Upscaling Resolution
A feature that raises a video's pixel count so that it matches the pixel count of a TV with a higher resolution is called upscaling resolution. It enables lower-resolution video to take up the entire screen on a higher-resolution display rather than just a small section.
3. Deshaking
By importing your shaky video to the software with a deshake feature, you can improve the blur caused by shaking. This feature allows you to lessen the shaking as your video gets fixed by becoming smooth and more stable.
4. Re-Encoding
When you encode a video, it converts it into a digital format. So how to make a video not blurry by Re-encoding? We do the video conversion again by re-encoding and changing the video format to a more compatible one. By doing this, videos, when uploaded, become less blurry.
Part 2. Best Way to Unblur a Video with Desktop Software
HitPaw Video Enhancer is one of the best Al Upscale Video Software. It uses a trained Al to upscale your videos in no time with just a click. You don't have to take long hours doing manual editing. As the best blur remover from video, HitPaw Video Enhancer automatically identifies video details and changes the color. The resolution of the video is also allowed to be changed by this software. Different formats can also be selected for re-encoding to clear blurry video.
The best thing about the HitPaw Video Enhancer is that it allows you to remove blur from video automatically. It is non-complicated and easy to use. It is the best solution for low-resolution videos and can improve video resolution up to 8K. The Al is exclusively designed for anime and human face videos. The video enhancement removes the blur into sharp quality, perfectly making it perfect for watching.
Features of HitPaw Video Enhancer
With HitPaw Video Enhancer, you can easily and quickly enhance, upscale, and remove blur. Check out its unique features to see how to remove blur from video using this software.
AI upscaling for low-quality videos and can boost video resolution up to 8K.
Offer the most significant noise reduction for videos to eliminate fuzziness.
A specialized AI for anime and human-face vids perfection.
Enhance your video without any compromise on the quality.
It supports 30+ formats and provide a flawless facial expression.
How To Remove Blur and Enhance the Video with HitPaw Video Enhancer?
HitPaw Video Enhancer user-friendly and removes blur perfectly using expert Al. Check out the following steps to see how easily it works and how to fix a blurry video.
Step 02 The next step is importing the original picture by dragging, dropping, or choosing the file. Click on the sample to check the changes and effects.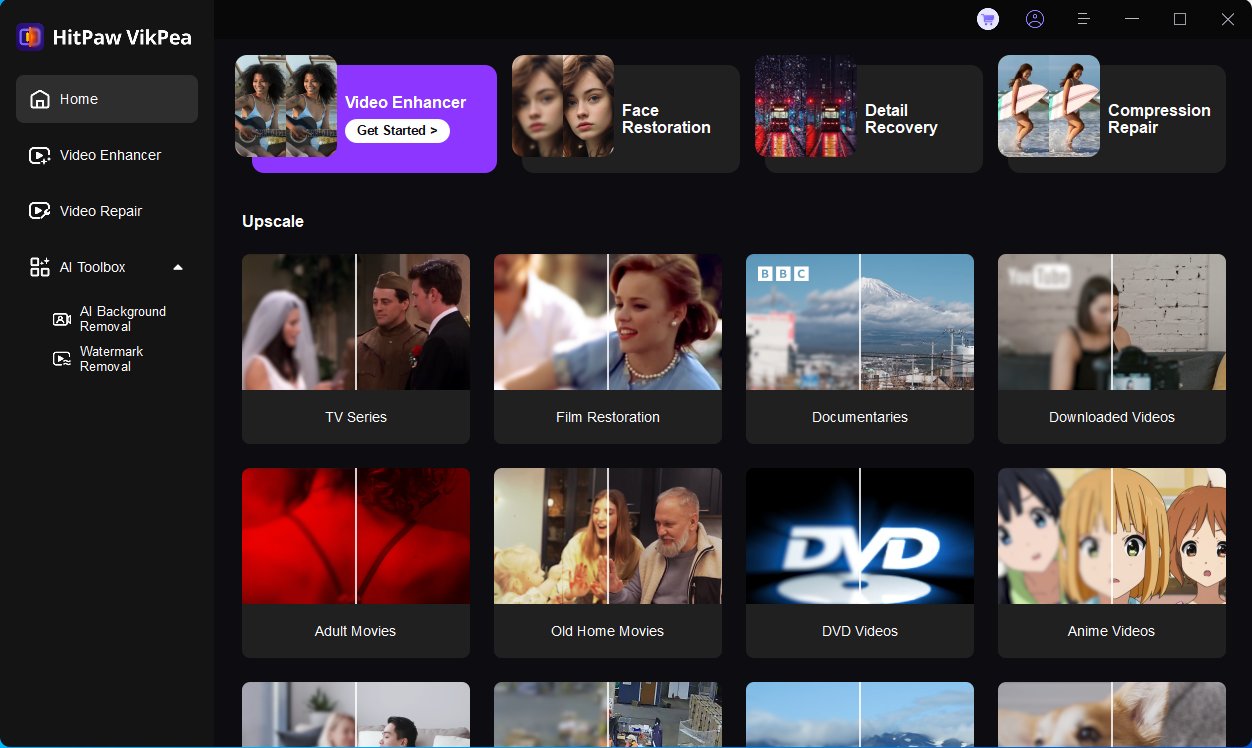 Step 03 Select one of the three Al models according to your video type that we discussed above.
Model for General Denoise: With its denoise solution, this AI video enhancer can eliminate film noise and make it clear and look brand-new. In addition, it offers a general model for increasing video enhancement for most old videos.
Model for Animation: This video quality enhancer for fixing animation videos is designed with an exclusive video to enhance the AI model that can fully restore clarity and present AI upscaling anime for you.
Body Model: This software works as a video upscaler and excels at restoring the fine characteristics of human faces. As a result, you may quickly improve video quality with its enhancement and make videos smooth.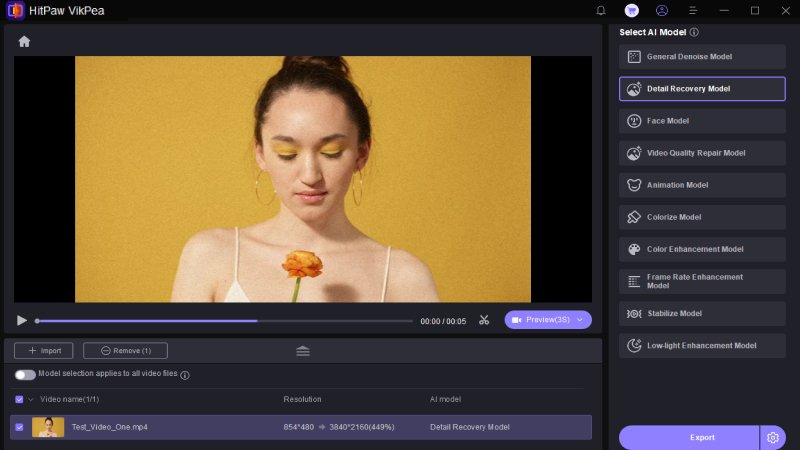 Step 04 Click on the preview effect button to check the enhancement.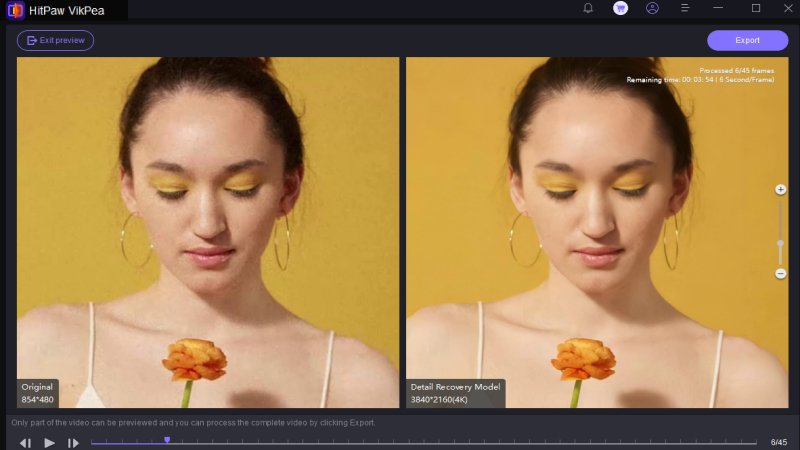 Step 05 Export the video to get your desired unblurred video.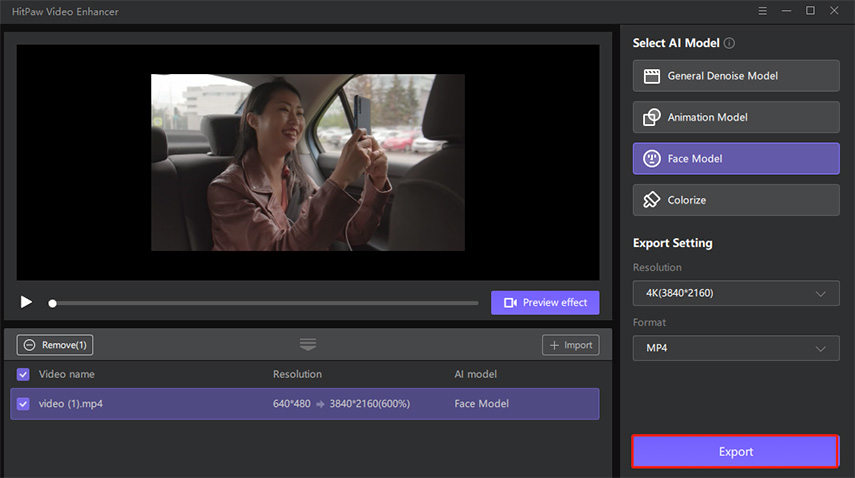 Click the video to learn more about enhancing your video with HitPaw Video Enhancer
Part 3. How to Fix Blurry Video Online for Free
People may also like the way that can help to make blurry video clearer free online. Fixing a video once it's shot can become a hassle. You can now fix blurry videos online free without even downloading the app. Clideo video clearer is a great online software that will sharpen blurry videos online.
The method used for this clearer is the one we discussed earlier in the article, where common modes to make blurry videos, clear were discussed. It does so by adjusting colors and applying the filters to reproduce the video after removing blur.
Pros
Clear your blur video from Android, iPhone, mac, and windows.
Clideo video clearer does not save or obtain your videos.
The resulting videos are clearer.
Cons
It uses basic methods like adjusting videos with filters etc.
You have to adjust brightness and contrast manually.
How to clear blurry videos using Clideo Video Clearer:
1

Open Clideo.com and upload your file that needs to be edited.

2

Once the video is uploaded, use the setting to adjust the brightness, saturation, and contrast of your blur video.

3

Select the output format once you are done editing.

4

Preview your final video and click 'download' to save it on your system. This is the whole steps of how to remove blur from video online.
Part 4. How to Make a Blurry Video Clear on iPhone and Android
There are many video enhancers that provide editing of videos and would tell you how to make videos less blurry. PowerDirector is a software that provides video blur removal online on iPhone and Android. The most widely used devices support the multi-award-winning video editing program PowerDirector.
This program provides sophisticated editing tools to improve a video's quality, including blur removal. It is easy to use and offers :
Video Editing
Audio editing
Presentations
Cropping
Splitting, Effects & Transitions
Pros
It provides a quick fix to edit blur videos.
It is very configurable and lets you work on a single screen.
Uploading to social platforms is easy.
Cons
People need more clear plugin features.
The purpose of the Director Zone is mostly not understood.
How to Remove Blur from Video Online Free by Using PowerDirector:
1

Install PowerDirector on your phone after downloading it from the Google Play Store. Open the program after installation, then give the project a name. Choose an aspect ratio for your project as well.

2

Import the document, then select Edit from the menu. A toolbar will show up at the bottom of the screen after hitting the edit icon. To fix the fuzzy portions of your videos, select the Stabilizer option.

3

Click export or save the output directly to your gallery once the blur region has been cleared. Additionally, you can upload and publish it on your live social networking sites.
Part 5. FAQs about Removing Blur from Video
Following is the FAQ on how to clear a blurry video from your pc or mobile. Let's see the answers to the queries.
Why do videos on iPhone turn blurry on Android?
iPhone and Android are two different devices that have different pixel densities. The average video pixel on an Android device is either 720p or 480p, whereas it is roughly 1080p on an iPhone. This variation may lead to improper compression and grainy videos.
Why do my videos become blurry when I send them?
The cause of the hazy image is your cell phone network. Pictures and videos that you send via your MMS app are probably considerably reduced when you do so. What can be communicated without being compressed is subject to different standards set by various cell phone providers.
Part 6. Conclusion
The process of blur removal from a video can be difficult and simple. It cannot be easy if you don't have enough knowledge and information about how to prevent and get rid of it. But this time, you can be certain that handling this issue is now simple for you.
HitPaw Video Enhancer is the quick fix to clear blur and remove censor from video conveniently. If a person has all the information required to solve a certain problem, there won't be any difficulty. Now you won't be texting friends asking how to fix blurry videos sent to me. Equipped with all the information, not only can you unblur a video but do it within seconds too.