How to Remove Grain from Video with Detailed Steps in 2023
Taking video with any kind of video camera can be important in many parts of our lives. Some users are turning these recordings into vlogs in an effort to monetize their social media profiles.
However, videos may also be used for other reasons, such as presentations, research, marketing, and business. Because of this, it doesn't matter what your motivations are for making a film; what we all need is a professional video.
It's important that our video is high-quality and has a good frame and good clarity. While we do our best, there are some things that our clips can't do to avoid grain and noise. We may find these grains to be an annoyance.
HitPaw Video Enhancer and other relevant tools will be reviewed for their effectiveness to remove grain from video.
Part 1. Best Way to Fix Grainy Videos with Amazing AI Video Upscaler
Finding a great video denoiser is like shopping for the ideal pair of shoes. There are several video denoise programs available online, making it difficult to pick the best one. To fill this void, HitPaw Video Enhancer was developed and released.
An AI video enhancer, in contrast to other video software, has a user-friendly interface and can improve the quality of videos even when they are of a low-resolution thanks to its artificial intelligence-based algorithms.
In addition, this AI video upscale is your best choice if you need automatic improvement and batch processing.
A professional-grade video denoiser does more than just restore clarity to grainy video. Compared to HitPaw Video Enhancer's General AI denoise model, what would be an improvement? Let's have a look at what else it can do for your videos than reducing noise.
The Outstanding features of HitPaw Video Enhancer
Eliminates background noise for clear, enhanced video with best AI video enhancement tech.
Assists in providing efficient artificial intelligence with the AI animation video denoise model.
AI-based upscaling is used to restore video quality.
AI video editing software fixes enhances and polishes your footage till it's perfect.
One-click operation; fully automated.
It has high-tech batch processing capacity.
Here is how to fix grainy video using HitPaw Video Enhancer:
Step 1.First, get the HitPaw Video Enhancer from the official website and install it on your PC.

Step 2.Upload the video you want to denoise after you've successfully installed the program.

Step 3.To fix grainy videos, you can choose from one of three AI models provided by HitPaw Video Enhancer. You can pick any of them and use them to improve the quality of the video you've chosen.

Step 4.At this point, you may preview your finished improved video before downloading it by selecting the "export" button.
Learn how to remove grain from video and enhance it to 4K with HitPaw AI Video Enhancer:
Part 2. Fix Video Noise Free with Online Video Enhancer
The use of a tool to remove grain from video online free will be another option we'll be familiar with. Let's check out how well VEED.IO works at getting rid of video grain in this section.
Step 1.Go to VEED.IO's home page to check out the platform's primary user interface. To start enhancing the video, please choose it by clicking the corresponding button.

Step 2.You just need to wait a second for the website to finish loading so that you can start the video upload process in a different tab. Choose the video you want to enhance.

Step 3.The tool's preview function will now display your video. In order to view the video's customization options, please click on it. Find Noise in the list of editing tools, and set the slider to zero.

Step 4.When you're done making changes, choose Export and then Export Video to complete the procedure.
Part 3. Reduce Video Noise with Noise Reduction Video Plugins
The most effective method for minimizing video problems is through the use of noise reduction plugins. They work well on removing grain, pixels, or mosaics from video.
Downloadable versions of the plugins for remove grain Premiere Pro, After Effects, and other video editors may be found with a quick search online. Neat Video, Red Giant, and Magic Bullet Denoiser are a few of the most well-liked noise-reduction plugins for videos.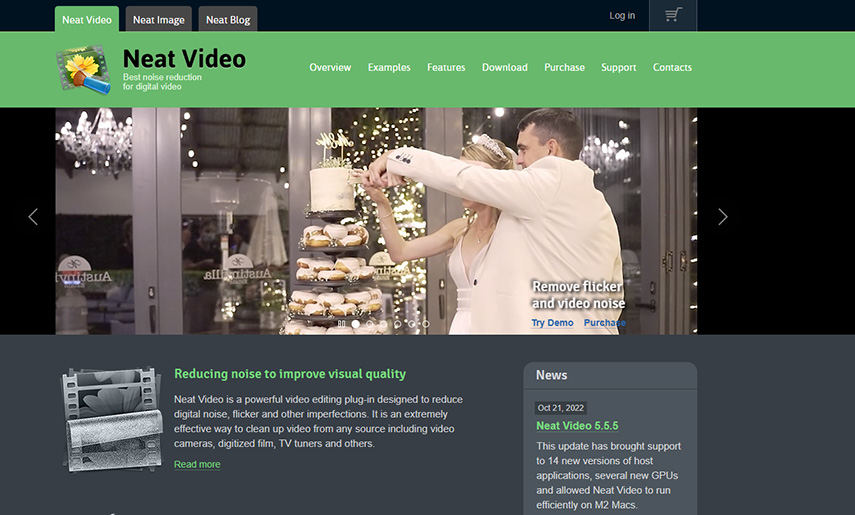 Here is how to use Neat Video noise reduction in after effects:
Step 1.Navigate to Effect > VideoFilters > Neat Video v5.

Step 2.Now, drag and drop the filter in the timeline.

Step 3.Next, select the frame from noise analysis. You can use a timeline to select the frame.

Step 4.Adjust the noise level as necessary and export the video.
Part 4. Remove Noise from Video with Reducing the Size of Playback Window
Playback Window size reduction is another option. It helps in the reduction of grain and the enhancement of video quality. Nevertheless, this approach can only be used for grainy videos that can only be seen online and cannot be corrected or stored.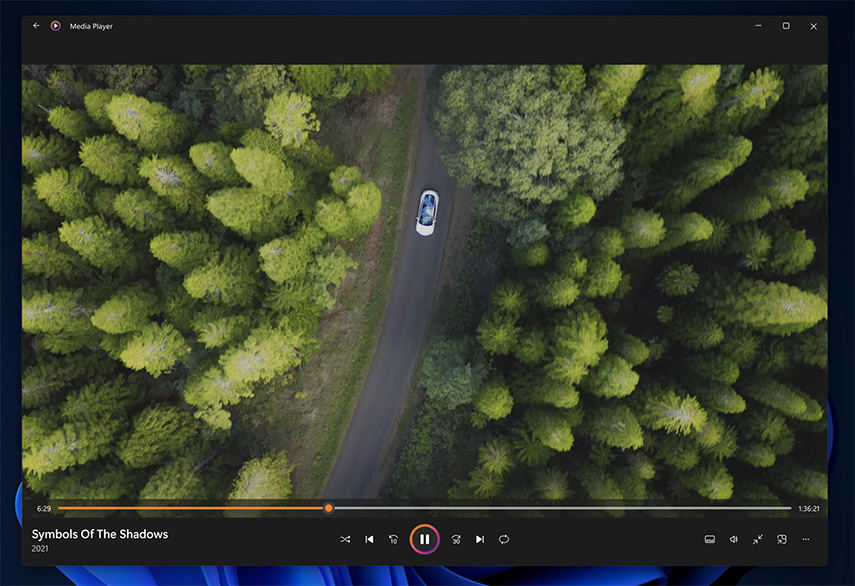 Step 1.To reduce the size of the Playback Window, simply exit the full-screen mode.

Step 2.Now, adjust the screen size to the point where the video quality improves.

Step 3.In the case of a downloaded video, you can use a third-party app to reduce the frame of the video, but that is a lengthy process.
Part 5. Remove the Grain from a Video in Promire Pro After Effects
In After Effects, you may use a variety of tools to suppress annoying background noise in your videos. To begin, there is a built-in option in Premiere Pro grain reduction that will let you repair your videos without having to shell out any more cash on third-party plugins.
Learn how to fix grainy video in Premiere Pro:
Step 1.In order to de-noise a clip, launch your project and locate it on the timeline.

Step 2.Select "Noise and Grain" from the "Effect" menu, and then use the "Remove Grain" option.

Step 3.Adjust the size of the preview zone to see a preview of the finished picture once the effect has been applied in Premiere Pro remove grain.

Step 4.Adjust your noise canceling settings until you achieve an acceptable level of reduction. This is how you can reduce grain in Premiere Pro.
Part 6. FAQs of Removing Grain from Video
Q1. What is grain in a video?
A1. Noise on our videos usually appears as a grain in the videos we record. Those little dots represent parts of the video's visuals that don't fit the bigger picture. These grains most obviously degrade video quality in low-light settings.
Q2. What causes grain in video?
A2. Videos that are grainy or pixelated are the consequence of shooting in poor light, using a high ISO level, using a tiny aperture setting, or using a camera with a small sensor. However, compression on the video file might cause graininess long after the shooting has finished.
Part 7. Conclusion
Videos that are grainy, choppy, or pixelated usually result from poor camera settings or insufficient lighting. Nonetheless, you may fix videos that are too grainy or pixelated with the use of software (some of which are discussed in this article).
However, the vast majority of video editing software requires some familiarity with video editing concepts. Utilizing professional video repair software like HitPaw Video Enhancer is the quickest and most reliable method for restoring grainy or distorted video.
It does a great job of filtering out background noise in videos. The program has a free trial version that you may use to test out its features. It is the best way to remove grain from video free.