Learn Everything About CCTV Footage Enhancer Here!
CCTV footages perform a remarkable job of catching intruders by identifying their faces. But sometimes, the footage quality is so blurred that you can't clearly see anything. This can result from poor weather conditions, low light, incorrect shutter speed, and bad-quality sensors. Whatever the reason is, the solution is to enhance CCTV footage.
To facilitate you, this post offers everything about CCTV enhancement, its importance, and how to enhance security camera footage for free using camera techniques and a CCTV video quality enhancer!
Part 1. What Is CCTV Enhancement and Why People Need To Do It?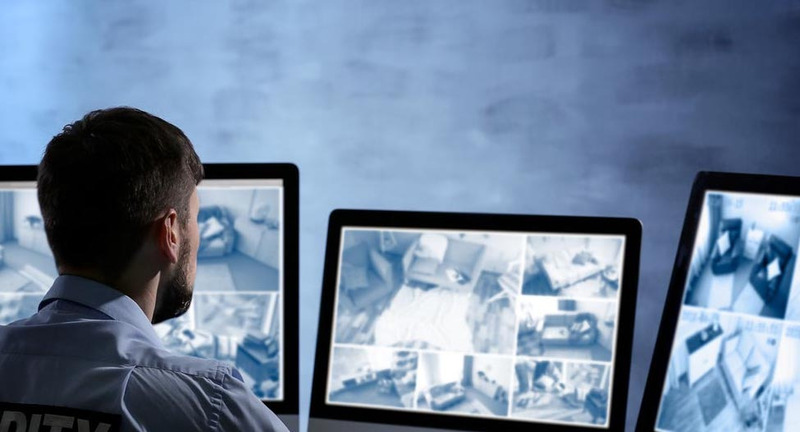 CCTV enhancement is a method of improving the security camera footage quality so it's clearer and easier to see. To do this, a cctv footage enhancement tool is needed. Though it can be done differently, you only need to ensure the footage is not damaged or altered while processing. Even you can use software and adjust the camera settings for better results. CCTV enhancement is usually used in forensic videos. The purpose is to make everything visible that happens during an incident so the lawyers or investigators can determine the innocent and guilty.
Here is a list of some scenarios when you need CCTV enhancement. So let's learn them one by one!
1. Scene is too dark or too bright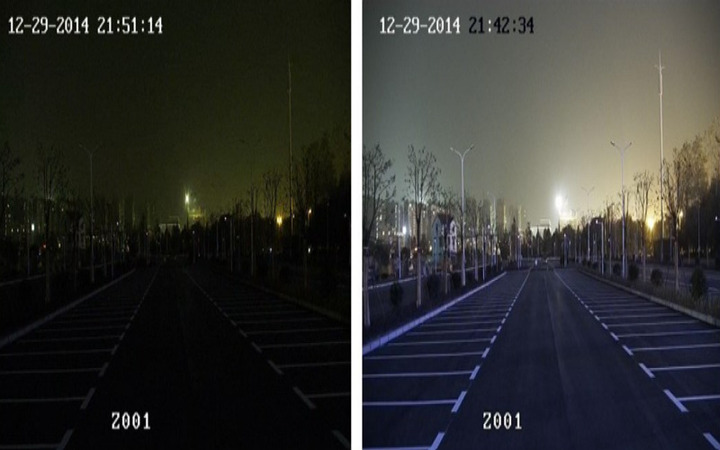 The lighting conditions matter a lot in CCTV videos. You have to maintain an average amount of light because both excessive and low light leads to grainy results. In case the recorded scene is too bright or too dark, you have to enhance CCTV footage resolution to make it finer so that forensic investigators can easily identify criminals.
2. License plate, text, or logo is hard to read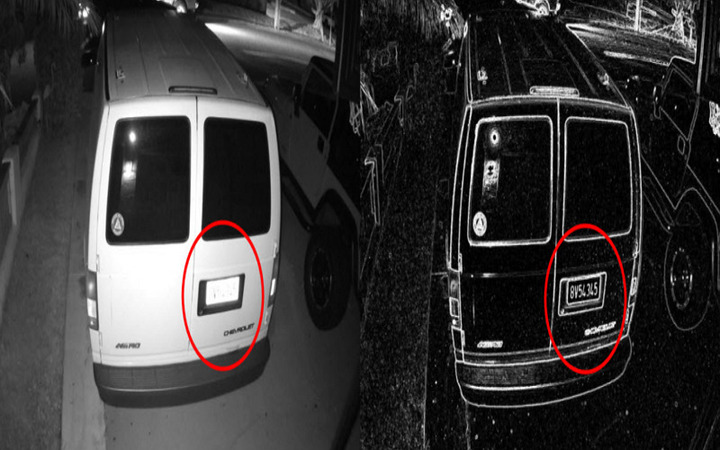 Forensic experts are supposed to ensure the credibility of digital evidence. But sometimes, low-quality CCTV footage displays a license plate, logo, or text that is difficult to read. In this scenario, a secure and efficient CCTV video quality enhancer is used to get a clue for the subsequent proceeding.
3. Hard to detect moving objects/people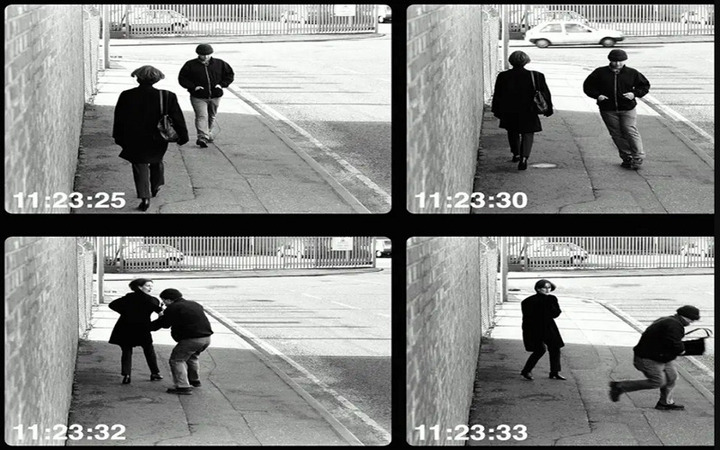 Surveillance videos are essential in criminal investigations; however, a clear identification of the moving people or objects in the CCTV footage is essential, which is only possible using CCTV camera footage clear software. It's because they need to make the video worthy enough to be used as proof in court before giving any factual statement about a crime event.
Part 2. How to Enhance CCTV Footage Quality?
Are you struggling with CCTV footage quality? Below are several efficient techniques to enhance security camera footage!
1. Select a camera with the perfect resolution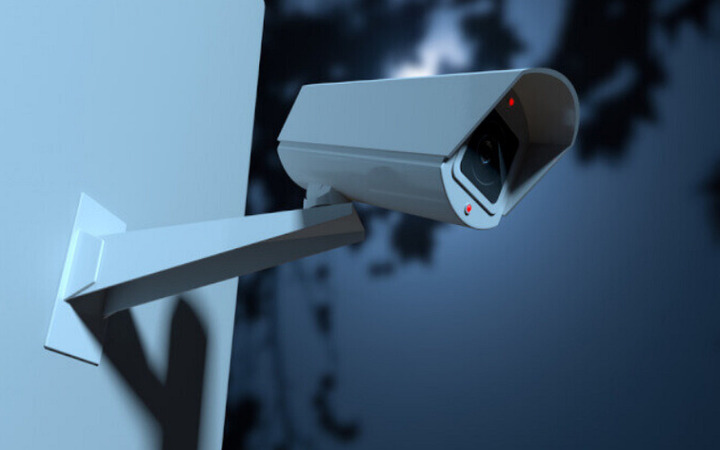 For a CCTV camera, the resolution power is directly calculated by the number of lines. The higher number of lines leads to better footage quality. However, an outdoor CCTV camera with a minimum resolution of 700 lines is considered a standard. So you can achieve excellent footage with clear facial recognition. In contrast, indoor security cameras don't need this much resolution to record visible footage.
2. Improve night vision with infrared illuminators
Whether you want to overcome the issue of light pollution in some residential areas or monitor intruders secretly in a location, using IR lights must be preferred over traditional visible light LEDs. Infrared illuminators won't be visible to anyone; however, they are capable of capturing clear CCTV footage with proper lighting.
3. Improve lighting around the camera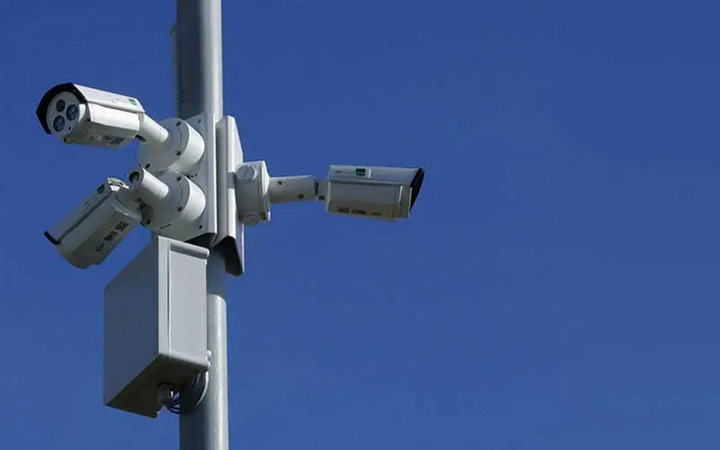 The light conditions and resolution of the camera always work together. Whenever one of them goes missing, the output will be low-quality footage. You may think an outdoor CCTV camera works perfectly in street lights, but it's a wrong concept. So a LED illuminator is required for proper lighting.
4. Improve camera stability
The CCTV system stability directly affects the footage quality since the camera in motion will only produce blurry videos. When the camera is installed correctly, its reflection does not affect the output quality.
Part 3. How to Enhance CCTV Footages Using CCTV Video Enhancer?
There are a lot of factors behind poor footage quality, such as unstable camera position, bad lighting around the camera, nighttime, and low resolution. No matter the cause, you can use an AI video enhancer to clear the CCTV video efficiently. Here, HitPaw Video Enhancer comes in handy, which aids you in unblurring videos with its reducing noise feature. As it is also an outstanding cctv footage enhancement tool, it can effortlessly upscale low-quality videos up to 4K and 8K resolution. Even colorizing your black & white CCTV footage is a matter of a few clicks using its Colorize AI model.
In addition, you can repair damaged video files or CCTV footages using HitPaw Video Enhancer as well, as it has come with a new feature of fixing videos. It also offers the functionality of sharpening and enlarging videos to enhance human faces to identify them clearly with output format selection. Although purchasing is a must for this CCTV footage clear software to export video, it is possible to preview a video without any watermark.
Features:
Provide an organized and user-friendly interface
Process your videos using trained AI technology
Help you perform the batch processing if required
Offer efficient functioning with GPU acceleration
Support MP4 and MOV formats to export videos
Let's comply with the steps below on how to enhance CCTV footage with HitPaw Video Enhancer:
Step 1. Firstly, you need to open the official website of this software to download, install, and launch it. Now, head to the "Choose File" button to import your CCTV footage.

Step 2. Next, look at the right-side column to "Select AI Model." You can opt for the desired model as per the video type to properly repair the footage.

Step 3. It's time to click the "Preview Effect" tab to ensure the desired results.

Step 4. If everything is fine, check the "Export Setting" to choose the suitable "Resolution" and "Format." Later, hit the "Download" button, and you are all done!
Learn More Of HitPaw Video Enhancer:
Part 4. FAQs of CCTV Video Enhancer
Q1. Why is security camera footage so blurry?
A1. The quality of CCTV footage is undoubtedly better than a decade ago; however, it still appears blurred and of low quality. The compression & resolution due to the recording procedure and cropping of the footage affect the overall quality. Moreover, the security cameras are built for bulk collection, but the high-quality footage requires ample storage, which is possible using expensive cameras.
Q2. Which is the best CCTV enhancement software?
A2. The most credible and comprehensive CCTV enhancement software is HitPaw Video Enhancer. It helps you improve and upscale your videos up to 4K and 8K resolution automatically with just one click. Besides unblurring videos, you can repair faces in the footage to identify the suspects as well.
Part 5. Conclusion
Although the CCTV footage quality also depends on the camera type, you must consider other factors as well. In this regard, the above guide has provided you with enough details on what is CCTV footage enhancement, why it is crucial, and what techniques to use for better output footage.
However, HitPaw Video Enhancer proves to be the best software to enhance CCTV footage since it offers easy & quick processing with 4 AI models, bringing the best quality. Now, download this CCTV video quality enhancer and improve your footage!