How to Remove Background Noise from Video in 2023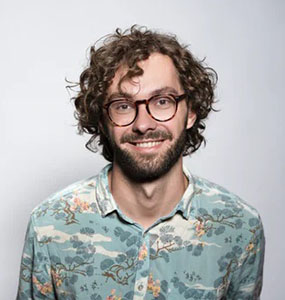 The most annoying issue you can get in your favorite or important video is the presence of noise such as rumble or hum hum. Even most video producers get this request to remove background noise from video whether it's a short clip or longer commercial video.
Fortunately, there are many solutions to get rid of background noise in video. Here we have discussed the effective solutions which can surely serve you in the best way possible.
Part 1. [Recommend Solution] How to Remove Background Noise from Video on Windows and Mac
Getting a consistent hum or hiss in the background of your recorded videos is a very basic thing. It could be due to the air conditioning or an issue in the frequency of the microphone. No matter whatever the reason is, you should try to get off this problem to have a clean and clear video.
There are a number of software which can serve you to remove background noise, but we suggest you a highly professional software: HitPaw Video Converter. Its interface is simple and intuitive, so background noise removal is totally accessible even for beginners. Whether you want to remove the noise from video or audio, they're both easy to do on HitPaw Video Converter.
Main Features of HitPaw Video Converter
How to Remove Background Noise in Video
Free download HitPaw Video Converter to a Windows or Mac computer, and then follow the steps below to get rid of noise from video.
Step 01 Firstly, please download the AI Noise Remover feature from the Toolbox in HitPaw Video Converter.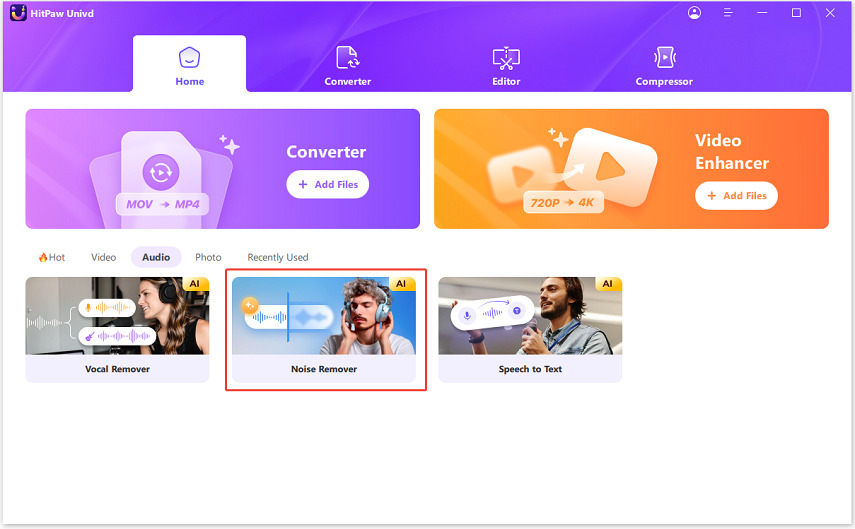 Step 02 Add your file to this program. HitPaw Video Converter supports 1000+ video and audio formats.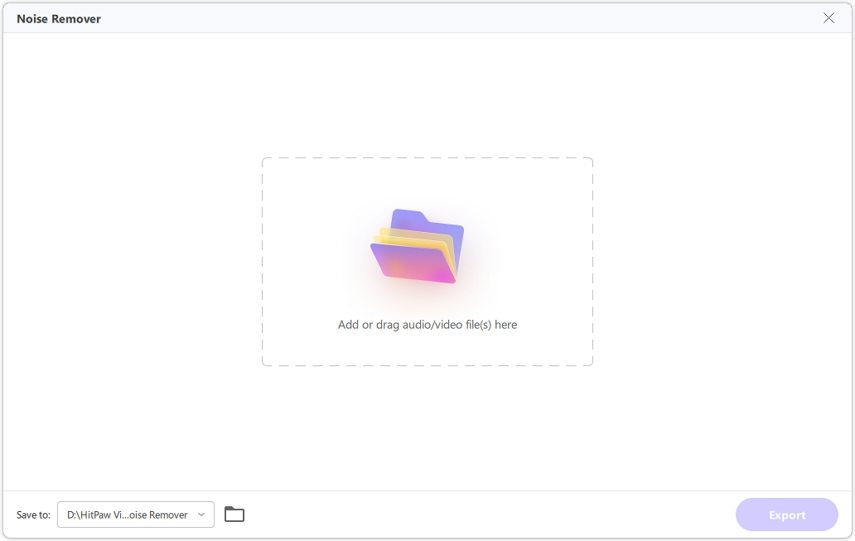 Step 03 This program will start removing noise from video automatically. Wait patiently for the process to complete.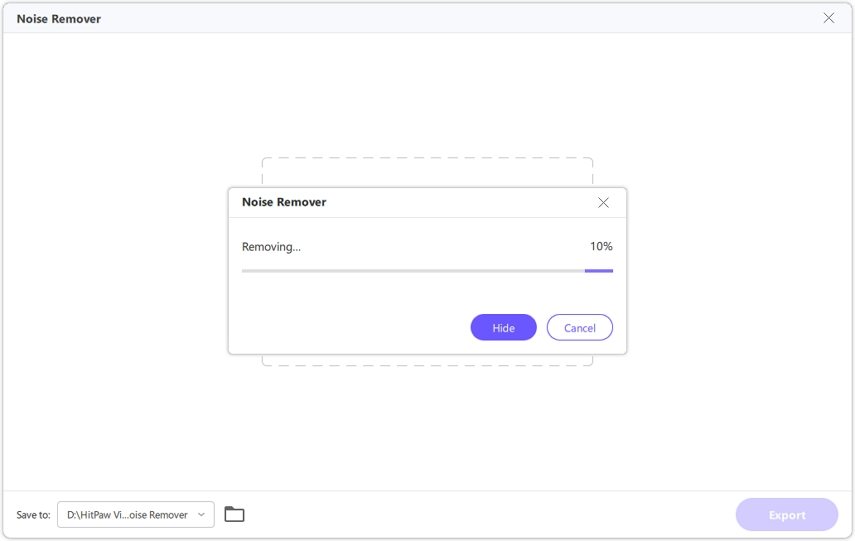 Step 04 After the process, we can preview the file without background noise. Finally, click the Export button to save video.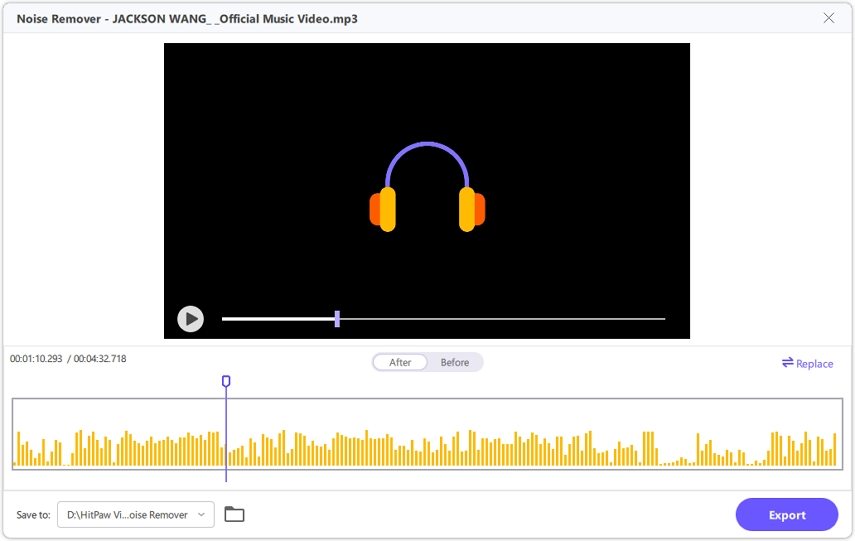 Part 2. [For Urgent Need] How to get rid of background noise in Video
Removing any type of background noise can take a lot of time in case you opt for the wrong tool. There is no need to throw your work into the garbage since you can totally refine it. Here we are with a genuine solution: HitPaw Online Audio Extractor. It is the best option in case you need your work done urgently.
This online tool helps you with noise removal on an emergency basis. All you need is a stable internet connection. It can work on any device. Moreover, it is loaded with ads since you will see a clear window while uploading your work. Most importantly, it offers a high level of security and your work is in safe hands. Here is how to remove background noise from video.
Upload your video by choosing it from any folder or by just the drag and drop method.
Next choose the audio format you are looking to extract.
Click extract and later download it.
Part 3. How to Remove Background Noise From a Video on Android
If you have recorded a video in your Android device that includes background noise. In such a situation, you may need know how to remove background noise from a video on Android.
You need to make a wise decision when deciding on a tool to remove background noise. In case you are looking for apps to remove background noise from video then Dolly ON can help you in this matter on your Android device.
With just one tap you can record incredible videos, sounds, podcasts, voice memos, beats, and more. It's the best app to remove background noise from video on an Android device. Here is how this background noise removal app works.
Open your track in the Dolly ON app and click on "Tool" in the bottom left corner.
Next opt for "Noise" in the tools.
Next you can decrease the level of noise according to your choice from gentle to strong.
Part 4. How To Remove Background Noise From Video on iPhone
Do you need to remove noise from videos using your iPhone or iPad? No matter what type of noise your video has, you can remove it using iMovie. With this app, it is very easy to remove unwanted conversations or any unwanted noise from the video. Here is how to remove background noise from videos using iMovie on iPhone.
Open the iMovie app on your iPhone and tap on "Create project" to get started.
Next select the "Movie" option. It will lead you to your photo library. Here choose the clip and press "Create Movie".

Tap on your added clip and you will see many options.

At the bottom, you will see a volume slider. To mute your video, just tap on the volume icon or drag the slider to reduce the level of noise.

Once your audio has been muted, click on "Done" and save your project. You can export your project to the photos app.
Conclusion
Background noise can be a real problem especially when you are branding your video for a business purpose or promotion. We hope the above-discussed solutions helped you in deciding on a good option to remove background noise from video. We suggest you go for HitPaw Video Converter as it's a stable, better, and more effective solution for this problem. It can save you from a lot of struggles.