6 Best Free AI Photo Enhancers Online & Offline in 2023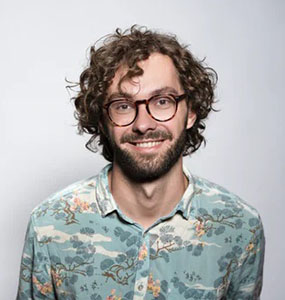 If you are an influencer and you think that 2023 is an age where digital photos have started to fade away as new things have started to take the internet by storm. But you are wrong, my friends! Digital photographs are still on top and working like magic as every day, almost 300 million photos get uploaded on social media. So, the use of photographs is still very trendy and in. Now, if you are looking for posting high-quality photos for your website or social media, then you definitely need AI upscaling tools that will help enhance the quality of your images and make them stand out from the crowd.
So want to make your photographs cool and stylish, why don't you use an AI photo enhancer and give them an HD quality look and make them all trendy and cool. Don't get worried; we are here to help you out with AI upscale. We will advise you with the 6 best AI photo enhancer both online and offline. So, what are you waiting for? Let's dig in and make your social media the star it deserves to be.
Part 1: The Best Online AI Photo Enhancer for Free
Following are some of the best AI photo enhancer Online that are totally free to use. We will discuss each of them separately, and then you can select what suits you the best!
HitPaw Online Photo Enhancer is an online photo enhancement tool that claims to improve the quality and appearance of your photos. It offers various features and enhancements to help enhance your images. It provides more than 4 AI models to enhance low-res photos, restore old photos, and colorize black-and-white images, and more.

Pros:
One click to upscale images resolution up to 8X online.
Four AI models to enhance different types of images.
The best photo quality enhancer online free with an extremely fast processing speed.
Provides a free version to upscale image online free.
It is safe to use as it won't collect any users data.
Powered by AI, it can automatically enhance your images online.
How to enhance images online with HitPaw Online Photo Enhancer?
Head to the official page of HitPaw Online Photo Enhancer and then follow the below stpes:
Enhance Now!
1

You can choose Pro version or Free version before uploading your image safely. For better photo enhancement, we recommend the Pro version.

2

It will automatically process once you've uploaded your image. You can preview the result after a few seconds. To have a better result, you can also select the right AI model according to your image type. And choose the resolution and output format as well. Finally click the Preview button and wait within seconds for thr final enhanced image.

3

Finally click on Download button to save the enhanced photo.
If you are finding an online AI photo enhancer, then don't miss HitPaw Online Photo Enhancer, the best and most intuitive online tool for image enhancement.
Enhance Now!
2. Icons8 Upscaler
Icons8 Upscaler is an advanced AI image Upscaler. It allows you to upload an image online for free and then allows you to be upscale and enhance the image by 2x or 4x without losing quality. It can also specify imperfections in your photos automatically when used to enhance photo editing.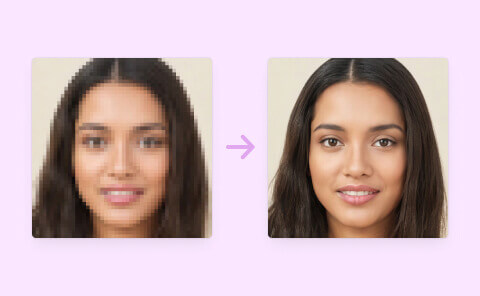 Pros:
Without quality getting compromised, you get things done.
You can upscale the image four times.
3. Waifu2x
Waifu2x is the ultimate anime-style art image Upscaler. This is best for usage for anime-style images. This AI enhancement tool also supports image processing and can enhance and upscale images online. Image enhancement functions are really good.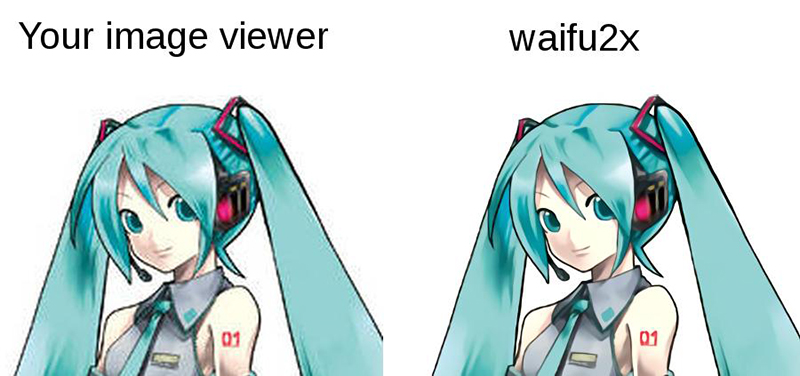 Pros:
Image enhancement functions are really good.
Supports the image noise reduction.
It also gives batch conversion.
Free and easy to use.
Upscale the images two times.
4. Zyro
This is a highly user-friendly image Upscaler or google AI photo enhancer that allows its users to enhance image quality by using the application. It's free and easy to use. Also, unlike other images of Upscaler, which have a limit for free photos, Zyro has no limit to how many photos you can process. This can work out as a great option if you are looking for an application that can AI upscale photos for free.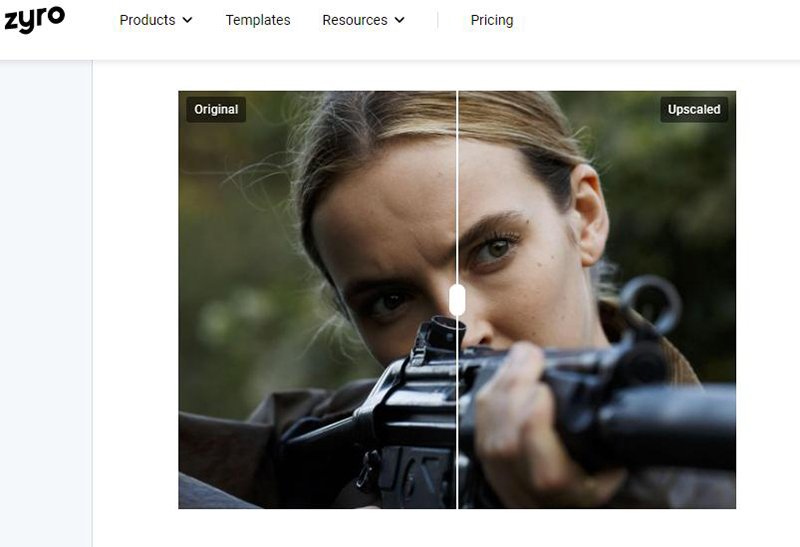 Pros:
Highly compatible and easy to use.
There is no need to register as it is a free app to use.
Cons:
Limited scale options as it scale image only 2x.
Quality gets compromised a little.
Part 2: The Best AI Photo Enhancer Software for Desktop Users
Now, if you are a PC user, then you might need a Photo enhancer AI that will work better on a desktop. We will give you some of the greatest options that will give you an outlook that you have all these options to look for while looking for an AI photo enhancer.
1. Best AI Upscale Software for Professionals - Adobe Photoshop
Adobe Photoshop is software built for professionals. It is a very popular software program that is established for editing photos and giving them a retouch to give a professional look. As the best AI photo enhancer Mac, it has a variety of features introduced like upscaling images, changing the background of photos, and also imitating real-life paintings, graphic editing, resizing the image, animations etc.
Does Photoshop Have AI Upscaling?
We saw that Adobe Photoshop is a software used to edit photos and provide its users with many features. But does it also have the feature of AI upscaling? So to answer your question, it was not present before. But now, Adobe Photoshop has introduced a new feature named Super Resolution which can quadruple the number of pixels in your photos. Here you can preserve your image even after zooming in and preserve the clean edges and fine details of the photograph.
How to AI Enhance Photo in Photoshop?
Following are the steps if you want to upscale or enhance your images in Adobe Photoshop:
Step 01First, open the image you want to upscale.
Step 02Then go to the edit option and click on preferences, and select technology previews.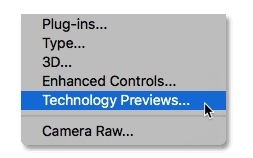 Step 03Then check the Enable Preserve Details 2.0 Upscale.

Step 04Then go back to the image and click on the image size.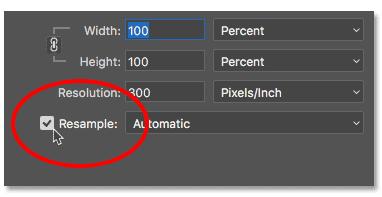 Step 05Lastly, open the Resample list and click Preserve Details 2.0. Your image will be upscaled.
The Cons of Adobe Photoshop:
As we all know, the biggest disadvantage of Adobe software is the difficulty of using it. You have to learn how to use Adobe Photoshop and take some training to fully understand the program. People have also reported bug issues in adobe Photoshop. This can create a hassle for the user as they might need to do the whole work again if any glitch occurs. Also, it is expensive to use. If you have a low budget and want to pursue photo editing, then you should look for any other software as adobe Photoshop is expensive to use. It is less detailed and consumes a lot of storage when installed on your PC.
2. Newly Recommended AI Image Upscaler for Beginners- HitPaw Photo Enhancer
As we discussed that Adobe Photoshop is a good option when it comes to photo editing, but what if we provide an even better option that doesn't have lots of disadvantages. We highly recommend you with the best AI image upscaler — HitPaw Photo Enhancer, which is friendly for beginners.
HitPaw Photo Enhancer is the best quality enhancer that you can find for PC users. It will enhance and upscale your pictures making the resolution better of your photo without compromising any loss to quality. Also, this software possesses many features, which are discussed below.
1. Features of HitPaw Photo Enhancer
The features that make HitPaw Photo Enhancer the best than any other software are as follows:
1

The software is automatic, which shows that it is user friendly.

2

It has an intuitive user interface with 4 AI modes available on the side, which will give the perfect AI mode to help you enhance image according the type of the image.

3

It can give your landscape shots a clear resolution by using its AI sharpening technology.

4

It doesn't compromise the quality of images when they get enlarged or zoomed, as you won't be losing any contrast or sharpness of the image.

5

Best AI image colorizer to bring old photos to life.

6

You can enlarge AI enhanced photos unlimitedly without quality loss.
2. Text Guide of Upscaling Image with HitPaw Photo Enhancer
This is how you can upscale your image in HitPaw Photo Enhancer.
Step 01If you still do not have HitPaw Photo Enhancer on your desktop, just click the Download button below to install it.
Step 02Launch it after installing and upload your image in the program.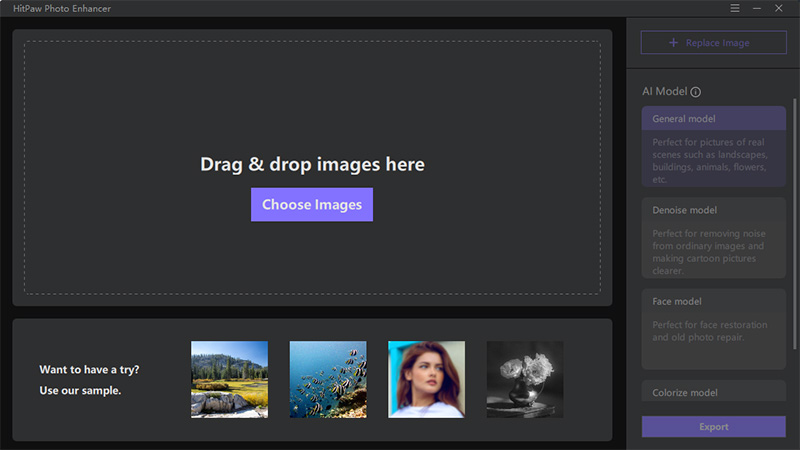 Step 03Select one mode according to the type of your image. Click on preview and see whether you got the required result.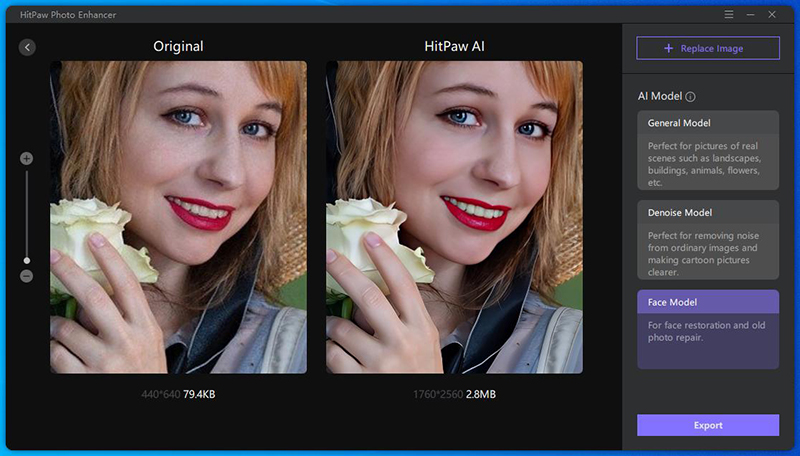 Step 04Now export the upscaled image if you get the required result.
3. Newly Developed AI Photo Enhancer for Your Mobile Devices
Recently, HitPaw has also released the HitPaw Photo Enhancer App for Android users. Now you can directly enhance the photo in your photo album easily and fast.
It has several AI tools to beautify your photos: face repairing tool to upscale and unblur your portraits, use the colorize tool to fix your old photos and make them brand new again. The most interesting tool is the stylization tool, you can use it to transform your portrait into a 3D or Japanese style drawing.
Repair face details for its perfection
One click to remove the blemish and wrinkle
Fix and colorize old photo
Animate your photo or make it 3D style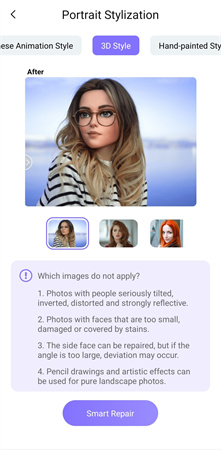 As for the selfies, HitPaw provides the special tool to one click beautify and help you get rid of the annoying wrinkles and blemishes perfectly.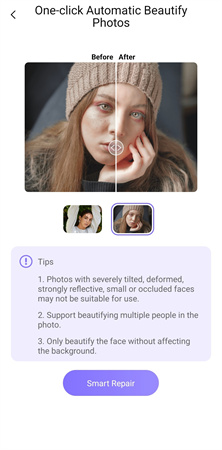 Conclusion
As we saw, many photo enhancers all have their pros and cons, but if you go on our advice, it would be HitPaw Photo Enhancer. This is because it gives its users many new and modern features. It is also equipped with a free AI photo enhancer. There is a pro version available too if you want to look out for budget-friendly software; they have great deals for you too. Well, if you're an online user, HitPaw Online Photo Enhancer will be the best option for upscaling your photos.