The Complete Guide to Amazon Prime Video Resolution
Amazon Prime Video, a subsidiary of the e-commerce giant Amazon, offers a vast library of movies, TV shows, and original content. But what is the story behind Amazon and its video streaming service? And how can you ensure you're watching in the best possible Amazon Prime video quality? This guide will answer these questions and more.
Part 1. What is Amazon & Amazon Prime Video
What is Amazon
Amazon Inc. is an American multinational technology company that focuses on e-commerce, cloud computing, online advertising, digital streaming, and artificial intelligence. Founded by Jeff Bezos in 1994, it's often regarded as one of the world's most valuable brands. Amazon has expanded its product categories over the years, earning the nickname "The Everything Store." It's the world's largest online retailer and has over 200 million subscribers to its Amazon Prime service.
Features
E-commerce platform with diverse product categories.
Cloud computing through Amazon Web Services.
Digital streaming and online advertising.
Artificial intelligence applications.
Subsidiaries like Twitch, IMDb, and Whole Foods Market.
What is Amazon Prime Video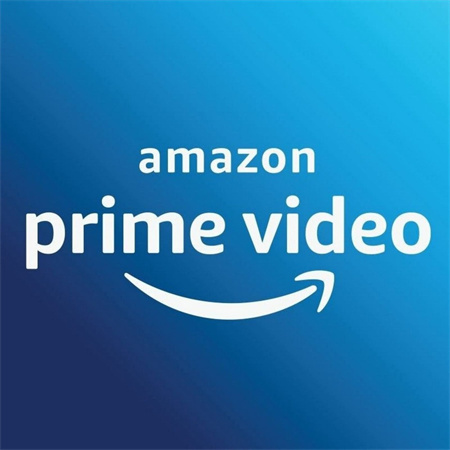 Amazon Prime Video is a streaming service offered by Amazon, allowing users to watch a variety of downloadable and streaming content. This Amazon Prime video resolution features includes movies, TV shows, and original productions. Amazon Studios produces film and television content, and the company has owned the film and television studio Metro-Goldwyn-Mayer since March 2022.
Part 2. How to Change Amazon Prime Video Quality?
Amazon Prime is renowned for its high-definition movies and TV series. However, depending on your network speed and data limitations, you might want to adjust the video quality either to save on mobile data or to enhance your viewing experience from Amazon Prime video quality bad. Here's a comprehensive guide on how to adjust the video quality across various devices:
Amazon Firestick
Navigate to Settings, then Preferences.
Open the Data Monitoring section.
Ensure Data monitoring is turned on.
Go to the Set Video Quality section.
Choose from three options: Good, Better, and Best.
Press the Home button on the Amazon Firestick to save the settings.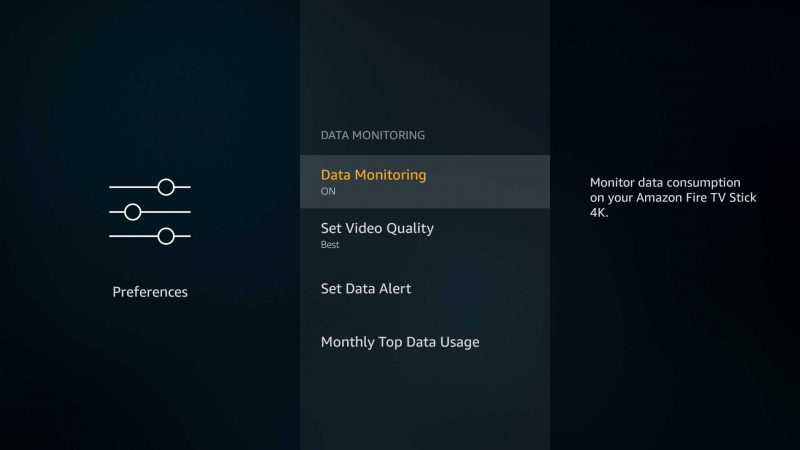 Note: If you have limited data, be cautious about using the "Best" setting as it can quickly consume your data.
Roku Device
Turn on your Roku device and go to the Roku Home page.
Navigate to Settings, then Choose Display Type.
Adjust the video resolution and frame rate, with options ranging from 720 HD to 4K HDR 30Hz.
If you can't adjust the video quality directly, you can manually set internet bandwidth limitations via your router's traffic control panel.
Apple TV
Open the Amazon Prime app on your Apple TV
Navigate to the Settings page, then to Streaming and Downloading
Choose between HD or SD quality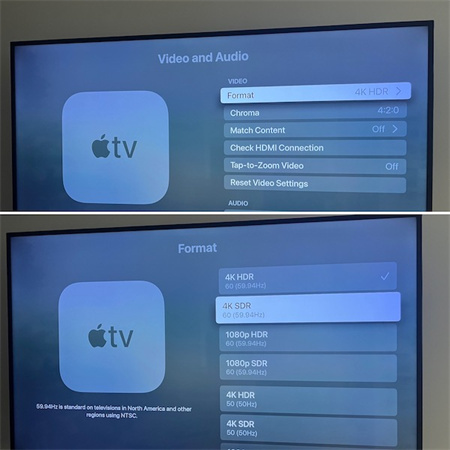 Data Usage by Resolution
480p (SD) – 0.7 GB per hour
720p (HD) – 1 to 2.5 GB per hour
1080p (HD) – 1.5 to 3 GB per hour
4K (UHD) – 8 GB per hour
PC
Start Amazon Prime Video on your browser.
Play the content of your choice.
Click on the Options icon (gear symbol) in the upper right-hand corner.
Adjust the video quality from the Video Quality menu. Options include Good (480p), Better (720p), and Best (Full HD).
Mobile Device
Open the Prime Video App on your mobile device.
To manually adjust video quality, go to My Stuff, click on the Gear icon, select Stream and Download Option, and then Streaming Quality Settings.
Choose from four quality options: data saver, good, better, and best.
Part 3. Pro-tip: How To Upscale Amazon Prime Video Quality to 4K/8K
When you use the internet today, it has become mandatory to make sure that your videos are of the best quality. Whether you're watching a classic film or the latest TV series on Amazon Prime Video, there's a way to upscale your viewing experience to 4K or even 8K and get rid of Amazon Prime video blurry on TV. Enter the HitPaw Video Enhancer.
HitPaw Video Enhancer is a top-tier video quality enhancement tool, especially recommended for Amazon Prime video low quality. Leveraging advanced AI algorithms, this software can transform your regular Amazon Prime video quality bad on TV into cinematic experiences.
Features
AI-Powered Upscaling: Seamlessly upscale videos to 4K/8K, breathing new life into them.
Noise Reduction: Eliminate distracting noise and blur, ensuring a crystal-clear viewing experience.
AI Repair Tools: Specialized algorithms designed to enhance specific video types, including anime and human faces.
Colorization: Revitalize black and white classics by infusing them with rich, vibrant colors.
Sharpening Tools: Enhance video clarity by sharpening blurred sections, ensuring every detail stands out.
Automatic AI Enhancement: The software intelligently upscales low-resolution videos, adding realistic colors to vintage black and white clips.
Resolution Enlargement: Preserve video details while enlarging the resolution, ensuring clarity even on larger screens.
Neural Networks: Advanced pre-trained AI technology identifies and rectifies visible motion blurs and out-of-focus sections.
Batch Processing: Efficiently enhance multiple videos simultaneously, saving time and effort.
GPU Acceleration: Utilize the power of GPU for faster video processing.
No Watermarks: Enjoy the freedom to preview and export videos without any intrusive watermarks.
Steps To Use HitPaw Video Enhancer
Step 1: Get Started
Go to the HitPaw Video Enhancer page, or via the button below, download and install the software on your PC or Mac.

Step 2: Upload Your Video
Open up the software and get your video in there. Either drag your video in or click 'Choose File'. Don't worry about the format; it takes lots like MP4, MOV, and more.

Step 3: Choose Your AI Enhancer Style
Pick a makeover style for your video. Here are your choices:

General Denoise Model: Ideal for real scenes like landscapes, buildings, animals, etc.
Animation Model: Perfect for enhancing old or blurry animation videos.
Face Model: Enhances portrait videos, making faces clearer.
Colorize Model: Adds colors to black and white or grayscale videos. And more AI models are releasing soon in future versions! Stay tuned!

Step 4: Preview and Export
Check out the changes by hitting 'Preview'. Like what you see? Hit 'Export' to keep it.
Want to Fix Multiple Videos?
Click 'Choose File' and load up all the videos you want to edit up.
Choose an AI model to enhance according to your style. If you want all the videos to have the same style, click 'Batch Apply'.
Preview at each video's changes. When you're happy, click 'Export' to make them all shiny and new.
When it's done, you'll find your fancy videos in the 'completed' area.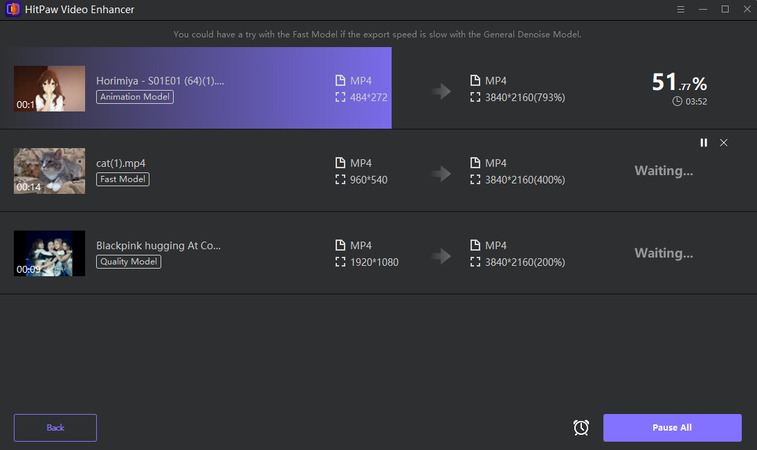 Part 4. FAQs of Amazon Prime Video Quality
Q1. How do I get 4K quality on Prime Video?
A1. To watch 4K content on Amazon Prime Video, ensure you have a compatible 4K UHD TV and a high-speed internet connection. Search for 4K content on Prime Video, and if you're subscribed to Amazon Prime, many of the 4K titles will be available at no extra cost. However, some titles might require a rental or purchase fee. It's also essential to ensure that your device's streaming settings are set to "Best" or "Highest" quality.
Q2. Is Amazon Prime video quality better than Netflix?
A2. Both Amazon Prime Video and Netflix offer high-quality streaming, with both platforms supporting 4K UHD content. The choice between the two often comes down to content preferences rather than quality. While Netflix has a more extensive library, Amazon Prime Video offers a mix of purchased, rented, and Prime-eligible content. Both platforms have their strengths, and the best choice depends on individual preferences.
Q3. Is Amazon Prime better than Disney plus?
A3. Choosing between Amazon Prime Video and Disney Plus depends on individual preferences. If you're a fan of Disney shows, National Geographic, Marvel, Star Wars, and iconic 90s series, then Disney Plus might be more appealing. Disney Plus is priced slightly cheaper than Prime Video. However, Prime Video offers a vast library of shows and movies, with over 25,000 titles, making it a better option for everyday watching. Both platforms offer excellent video quality and features like kids-safe profiles.
Final Words
The world of streaming has revolutionized how we consume content. With platforms like Amazon Prime Video, Netflix, and Disney Plus, viewers have a plethora of choices at their fingertips. Each platform offers unique content and features, catering to different audiences. Whether you're a fan of blockbuster movies, classic Disney films, or binge-worthy series, there's something for everyone.
If you're looking to enhance your viewing experience further and get rid of Amazon Prime video bad quality, consider trying out HitPaw Video Enhancer. Explore the world of high-quality streaming and discover content that resonates with you while leaving behind Amazon Prime video best quality resolution.