How to Combine Videos into One on Mac Fast and Easily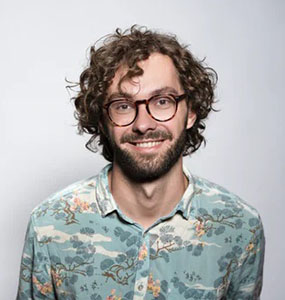 Knowing how to combine videos on Mac is useful in many contexts. You may, for instance, wish to combine many video segments into a single, longer clip. Furthermore, you might wish to make a lengthy video or audio clip that you can view without having to struggle with the cumbersome playback controls. Whichever the issue at hand, you must first choose the ideal program to merge videos on Mac. If you want to know how to merge two videos on mac, just Read on to uncover some fantastic solutions.
Part 1. The Best Way to Combine MP4 Files on Mac with Easy Steps
If you don't know how to combine multiple videos into one on Mac, then it would be a pain when you own a lot of video fragments, especially if you don't have the right tools . It's hard to find a video merger that is both reliable and easy to use, but we've got you covered.
HitPaw Video Converter for Mac is the perfect tool for you to learn how to stitch videos together on Mac. With this converter, you can easily join multiple videos together without any quality loss or conversion time. Plus, it's available as a free download!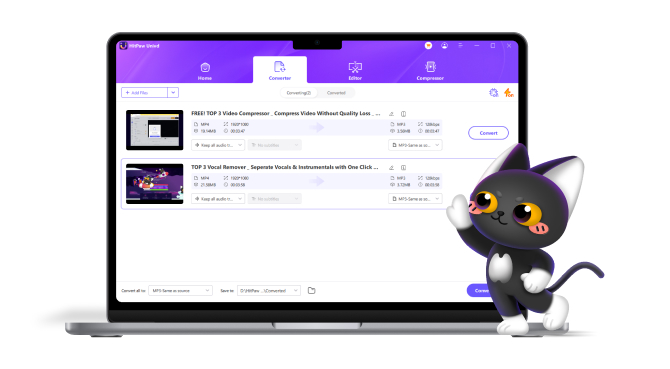 The Outstanding Features of HitPaw Video Converter:
Provides accurate timing for merging process.
With an infinite number of tracks, complex video editing projects are a breeze.
Merging videos easily with its user-friendly interface.
Generates a video with a picture-in-picture effect.
Exports the merged videos in 4k resolution.
Here is how to edit videos together on Mac after merging them:
Step 01 Download and install the HirPaw Video Converter on your Mac. Launch the HitPaw Video Converter.
Step 02 Go to the edit tab and click on the "add files" option. Add all the MP4 files that you want to combine into a single video.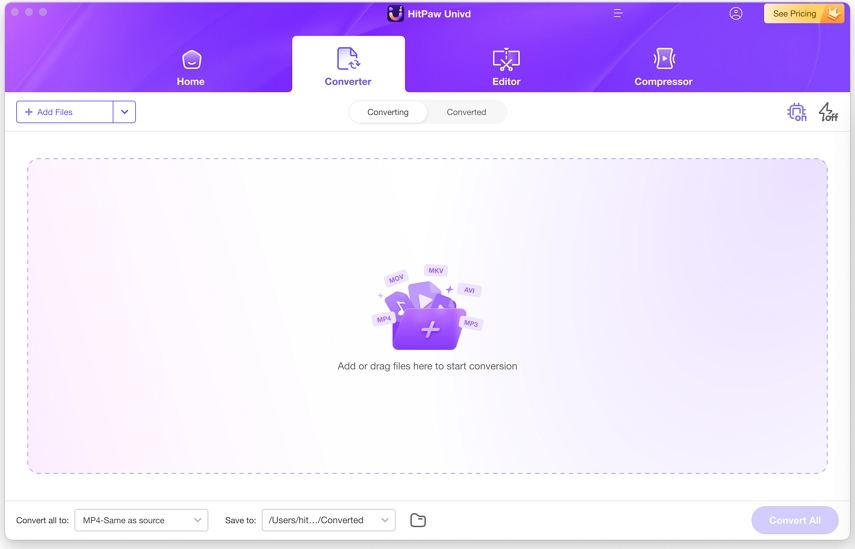 Step 03 To combine all of the imported videos into a single, unified file, select the "Merge into one file" option and then click the Export All button.
Part 2. Free Ways to Merge Multiple MP4 Files into A Single One on Mac
If you have multiple MP4 files that you need to merge into a single one, it can be a real pain to do this on a Mac. It used to be really hard to merge multiple MP4 files into a single one on a Mac, but not anymore!
With the right software, it's easy to merge multiple MP4 files into a single one on your Mac. In just minutes, you can have all of your videos merged into one file that is ready for playback. Let's take a look at how to put videos together on Mac:
1. How to combine videos on QuickTime on Mac
Let's get started by learning how to merge videos in QuickTime Player on a Mac. Videos can be merged in QuickTime Player on a Mac without any quality degradation. It's a free, open-source program that typically already comes installed on MacOs.
Quickly combine many videos into one and then export them to MOV with this program. The audio and video recording features included in QuickTime Player are also top-notch. This Mac video joiner supports all popular file types.
Below are the easy methods on how to merge videos on Mac with QuickTime Player:
1

To see the video, launch QuickTime Player on your Mac. You may also open the video by dragging it onto QuickTime Player.

2

The next step is to upload another video clip before we join them. Simply drop the video file onto the QuickTime Player window to begin viewing it. Alternatively, you may select Add Clip to End by going to the Edit tab in the toolbar. You may then drop the video into the Open File dialogue box and select Choose Media. In any case, your video clips will appear on the timeline of QuickTime Player.

3

All that's left to do now is combine the clips in QuickTime Player. Before you do that, though, you may adjust the order of the clips by dragging and dropping them on the timeline.

4

Last but not least, to permanently store your newly created video, click the Done button located next to the video timeline. So, it was how to combine QuickTime videos on Mac.
2. How do I merge MP4 files with iMovie on Mac
Don't know how to combine videos on imovie on Mac? Don't worry. For those with Macs running Mac OS X, iMovie is a great choice for basic video editing tasks. If you download the desktop version of iMovie and then follow the guide, you'll quickly learn how easy it is to combine videos on a Mac.
Here is how to combine two videos on Mac:
1

Launch iMovie and select New Project from the File menu. Title this video project (and tweak its parameters, if you like) You may import MP4 videos from your local Mac into iMovie by selecting File > Import.

2

Simply drag and drop your video clips into the project window and reorder them to your liking. (Here's a helpful hint — if you don't require the entire video clip to be combined with other clips, you may choose only a piece of it).

3

You may then save the merged video by clicking the "Share" option in iMovie. Although "File" is the default, you can select "iTunes" if you'd rather move the file to that media player.
3. How to Combine Videos on Macbook Pro in VLC?
You may want to know can I combine MP4 files in VLC? Yes, you can combine MP4 files in VLC. As a very powerful player, VLC also has the function of combining videos. You can easily resolve the problem of don't know how to merge videos in Macbook with its simple interface and steps.
Here are the steps of how to combine video clips on Mac with VLC:
1

To import the videos you wish to combine, select the File tab in the Open Media popup window and then click the +Add button.

2

Select Convert from the Convert / Save dropdown option that appears after you've imported the videos you want to combine.

3

Select a destination on your hard drive to save the combined video by clicking the Browse button in the bottom right corner of the Convert box that displays after.

4

Finally, after selecting a location to store the movie, click the Start button to the left of the browse button
Part 3. Online Methods to Combine MP4 files on Mac
Mac users often face the problem of combining multiple MP4 files into one. Here are the online ways to help you on how to merge two videos together on Mac.
It can be really frustrating when you have a lot of MP4 files that you want to combine into one, but don't know how to do it. We've got two online methods for you that will make combining your MP4 files a breeze.
Any number of videos or photos may be uploaded to HitPaw Online Video Merger and combined into a single file without the need to download any additional software.
There are no restrictions on how often you may use HitPaw Online Video Merger. In other words, no watermark and no advertisements. You can rely on HitPaw's top-notch performance whether you own a Windows computer, Mac, iPhone, or Android smartphone since it can completely solve your troubles about how to merge videos in mac.
Here is how to merge MP4 files on Mac:
1

Go to open HitPaw Online Video Merger website. Drag or drop the video to upload it.

2

Drag to change the position of the videos.

3

Click Save to export and download the video.
You can merge numerous MP4 files into a single video with this websites. There is no re-encoding or other quality loss in the processing of the files.
It can be used on Mac and work with easy steps. Adjusting the merge's file order is possible if necessary. It's great for beginners and advanced users alike due to the straightforward design of the interface.
1

Go to Clideo.com website and open the online MP4 files merge tool.

2

Click Choose Files to import the videos you need to merge into one.

3

Download the merged video after the merging is complete
Part 4. Conclusion
In this article, we reviewed the 5 ways for how to merge videos together on Mac. Among all these ways, we recommend you to use the HitPaw Video Converter because it is free and easy to use. It has no lengthy and complex procedure to combine videos on Mac.