How to Download TikTok on Mac And Windows? Get Solutions Now!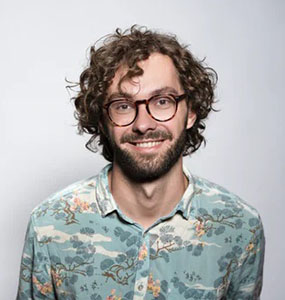 Joshua Hill
TikTok is a social media application that can be used to make new video clips from 15 seconds to 60 seconds long. At the moment, TikTok only supports to be used on iOS and Android devices. But not everyone like to create and share videos with phones. You may find a lot of users want to know how to download TikTok on Mac. Today, we will guide you how to use TikTok on Mac without hassle.
Part 1. Can You Get TikTok on Mac?
Yes, you can get TikTok to work on your Mac if you install BlueStacks. In this article, you will be given instructions on how to get TikTok on Mac after installing Bluestacks emulator.. In order to prevent your computer from crashing, close all other applications when installing Bluestacks emulator. Use the following steps to get TikTok on your Mac:
Step 1: Go to BlueStacks website at https://www.bluestacks.com, and click on the green "Download button" in order to download Bluestacks emulator.

Step 2: After downloading Bluestacks, open the folder where BlueStacks installer file is located as a ".dmg file", and double-click on the icon at the middle of the screen; then proceed to click "Continue" and "Install". The emulator will then be installed on your computer.
Step 3: In order to install TikTok app on your Mac, open the Bluestacks application that you installed.
Step 4: Click "App Center" button which is at the top of your Mac screen, and wait for it to open.
Step 5: Sign into with your Google account. If you don't have a Google account, then create one.
Step 6: After signing into your Google account, type "TikTok" in Google Play search bar, and you will find TikTok; next, click on the install button and install TikTok, and open the app.
After installing TikTok, you may want to know how to use TikTok on Mac. Note that whenever you want to use TikTok on your Mac, launch the BlueStacks emulator, then click "My Apps", and proceed to open TikTok. You can always access the TikTok from BlueStack emulator, and use it to make TikTok videos.
Part 2. Can You Use TikTok on A Mac without Downloading It?
Although the previous topic has shown how to get TikTok on Mac by using Bluestacks emulator, it needs to download it on Mac, you may ask "can you get TikTok on Mac without downloading it?" Yes, you can. This part of the article will show you the method on how to use TikTok on Mac without downloading it. You can actually use TikTok on your Macby taking the following steps:
Step 1: Open Google Chrome on your Mac, and go to TikTok website: https://www.TikTok.com/en/.

Step 2: Click the "Watch Now" button which is located around the top right corner.

Step 3: You will be redirected to a new page where you have to click on the login button located around the top right corner. .

Step 4: Log into your TikTok account.
Step5: If you choose to log in with your phone number, then enter your country code and phone number, and click the "Send code" button. After getting a code on your phone, enter the code on your Mac PC and log in.
The main drawback of using TikTok on Mac via Chrome (without downloading it) is that videos cannot be edited when it is time to upload them; however, it is possible to do so if you open TikTok app in Bluestacks emulator.
In order to use TikTok on Mac without downloading it, you have to edit videos in an external software before you can upload them on TikTok.
If you use TikTok without downloading it, you can be able to upload video clips, and see the comments of users beside your videos; this function can help you if you are carrying out investigations related to comments on a particular video.
Part 3. How to Download TikTok for PC?
In order to download TikTok on windows, follow the instructions in Part 1 of this article by visiting BlueStacks website at https://www.bluestacks.com and clicking on the green "Download button" in order to download Bluestacks emulator to Windows.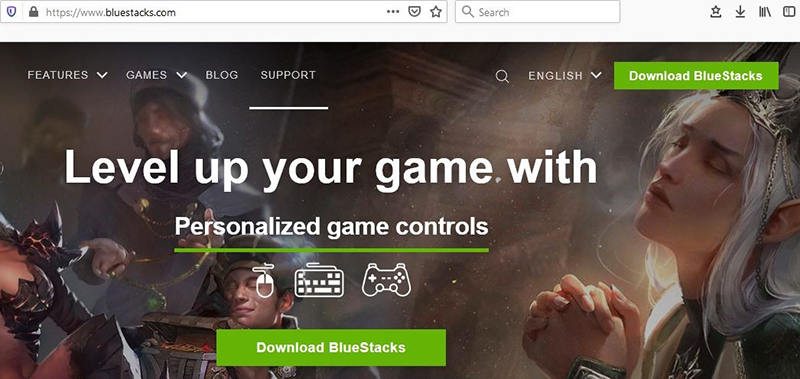 Step 1: After downloading the file as a ".exe file", double-click on the "BlueStacks installer".

Step 2: After double-clicking on the Bluestacks installer launches, click on the "Install Now" button.
Step 3: Once installed, open the Bluestacks emulator and go to "App Center" where you will be aksed to sign into your Google account and gain access to Google Play, and download TikTok as discussed in Part 1 above.
Part 4. How to Download TikTok Videos on Mac
Saving videos from TikTok app will have an overlaid TikTok logo appears on the video. If you want to donwload TikTok on Mac without watermark, HitPaw Video Converter provides an one-click way to help you download videos from TikTok without watermark.
HitPaw Video Converter Outstanding Features
Download TikTok videos without watermark on Mac and Windows
Download TikTok videos up to 8k resolutioin
Extract audio and save TikTok to MP3
High quality and fast download speed
Eesy to use
The Steps to Download TikTok without Watermark
Step 1. Lunch HitPaw Video Converter after installing and select the Download option on the main interface.

Step 2. Copy the video or audio URL of TikTok that you wish to download and head to the Download section in HitPaw Video Converter. Click on the Paste URL option.

Step 3. The software will automatically analyze the link and you can choose a format in the pop-up window.

Step 4. After downloading the video, you can find your downloaded files from your computer.
Conclusion:
Generally, we believe that you have gained important information from this article which could help you install TikTok on Mac by using Bluestacks emulator; also, the information available could help you to use TikTok on Mac without having to download TikTok. In addition, the article would be helpful to people who want to know how to download TikTok for PC or Mac, and download TikTok videos with HitPaw Video Converter on their computer.
FAQS About Bluestacks And TikTok
1. Is Bluestacks a virus?
No, Bluestacks is not a virus; rather, it is a highly trusted emulator that has been approved by a number of antivirus softwares like Norton; however, it has been reported that some antivirus programs have detected it as malware, spyware or threat, even though there is no substantial evidence. Generally speaking, BlueStacks is safe for your PC.
2. What do I do if Bluestacks says TikTok doesn't exist?
In a situation whereby Bluestacks says TikTok does not exist, it is advisable to try other Android emulators such as the following:
LDPlayer
Bliss OS
Genymotion
Nox
GameLoop
Androi Studio's Chamber
MEmu
ARChon
YouWave
Prime OS
Xamarin
Build Your Own
Remix OS Player
Phoenix OS
3. How do I make Tik Tok videos on a laptop?
Make TikTok videos on a laptop by using the following steps:
Download any Android emulator such as Bluestacks on your laptop.
Download TikTok application within the emulator.
Make sure you have videos on laptop, or copied to laptop.
Sign into TikTok website through the Android emulator.
Click "upload video" at the top right of laptop screen, and upload videos to TikTok.
Click "Select a Video to Upload", and select file from your laptop.
Double-click selected video to start uploading and making a TikTok video.