Step 01Open TikTok and tap the "Me" button at the bottom-right corner, and select the draft video you want to edit. Then, publish it directly.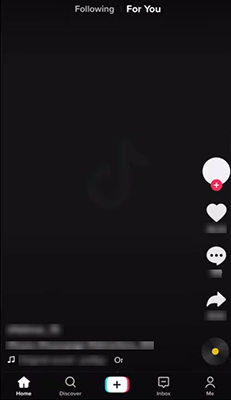 Step 02Click on the draft video you published. Tap the three dots at the bottom-right of a video in order to open options menu.
Step 03Select the download button at the bottom-left of the pop-up menu, and the video will download to your device.
Step 04After downloading, tap the three dots once more, then scroll to the right and tap "Delete".
Step 05Make a hit on the add button (+), and instead of recording a new video, tap the "Upload" button beside the record button.
Step 06Select the video you downloaded, then tap "Next" at the bottom-right, and follow instructions for posting and adding a new caption.
Step 07Click 'Next' and "Post".