How to Remove DRM from iTunes M4B Audiobook Easily and Fast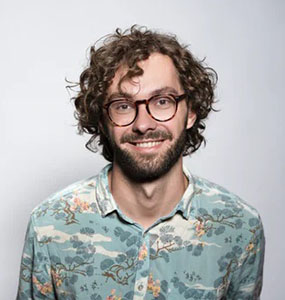 If you have ever downloaded audiobooks from Apple iTunes Store and could not play them, you're not alone. If you have experienced it, you have probably been trapped by Apple's Digital Rights Management (DRM) protection. Due to DRM, you can only open the files you buy on 5 authorized devices.
To open them on more than 5 devices, you need to sign up for another account. It isn't possible for everyone, so you must remove DRM audible. Luckily, solutions do exist, and it isn't tough to access them either. 
This article will discuss if & how you can remove DRM from M4B. We'll discover the programs and software to help you do that easily. 
Part 1. Can You Remove DRM From iTunes Audiobooks? 
The answer is yes if you have been wondering whether you can remove DRM from iTunes Audiobooks. 
Even after purchasing audiobooks, you can only listen to them offline. Therefore, you need to get rid of the DRM protection to access them anywhere and anytime. And there is only one way to do it: to use an audio converter that can convert the M4B file into another format like MP3. 
Fortunately, there are several options available on the market to achieve that. Some are excellent, some good, and some are average to mediocre. We have selected those which we think are the best in every category, from online to free converters. 
Let's discuss some of the best methods to remove DRM from M4B. 
Part 2. Best Method to Remove DRM from iTunes Audiobooks with Ease 
HitPaw Video Converter is amongst the best methods you'll find anywhere. It is a highly versatile tool that can work on 1000 formats without compromising quality and it will help you strip DRM from audiobooks perfectly. For HitPaw Video Converter, the way to remove DRM from iTunes Audiobooks is to convert DRM-protected audiobook files, namely M4B files, to formats supported by other devices, such as MP3. Which means you only need to save your audiobooks files to your PC and then convert them into other format with HitPaw Video Converter.
With 90x faster speeds than standard conversion, HitPaw Video Converter converts your audiobook in the 30s, where a normal conversion would take 4 minutes. It also uses GPU acceleration which reduces CPU loss and performs conversion smoothly. It has patented technology to remove DRM from iTunes audiobooks, as it supports the conversion of Apple Music, iTunes, M4B audiobooks, etc.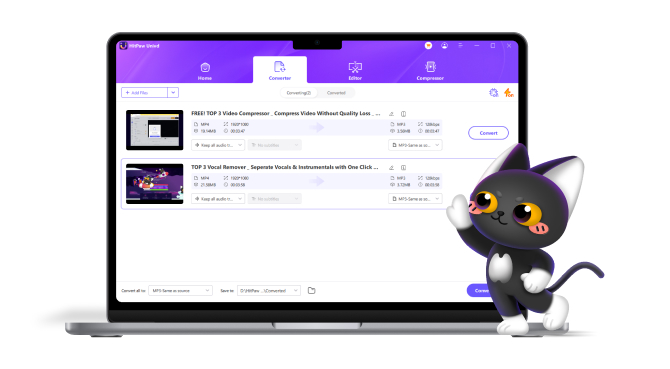 Given below are some great features of the HitPaw Video Converter:
Effortlessly removes DRM from iTunes Audiobooks
90x faster conversion speed without quality loss
500+ video and 300+ audio formats
GPU and CPU Acceleration
Effortless Batch Conversion
Safe & secure with world-class privacy features
Updated regularly by the R&D team
Here are the Steps to Remove DRM from iTunes Audiobooks 
Step 02 Choose the Add files to add your audiobook files you have downloaded to your PC that M4B into the program.
Step 03 Click Format Conversion to choose the desired output format, quality, and folder.
Step 04 After selecting the desired output parameters, hit Convert or Convert All if you want to convert all files simultaneously.
Part 3. Free Way to Remove DRM from M4B
Not everyone can afford to pay a hefty amount for removing DRM from audiobooks. Therefore, having a M4B DRM removal freeware on the table is always preferable. AAX Audio Converter  is such free option.
Many DRM removal software charges you a significant amount for their full versions. However, you are not completely out of luck as some excellent free options exist.
Luckily, the AAX Audio Converter converts DRM-protected files to MP3 completely free. It has a simple, classic interface without any complexities, and everyone can use it effortlessly.
Here are some major advantages and disadvantages of using the AAX Audio Converter:
Pros
It offers speedy conversions
Provides many customizations options
Uses ID-3 tags for auto-splitting Audiobooks
The converted MP3 file is high quality and doesn't lose any sound
Cons
The free version has limitations, and it converts only 33% of files
Can become sluggish sometimes
Let's discuss how to strip DRM from audible using the AAX Audio Converter.
1

Install the AAX Audio Converter on your computer and launch it.

2

Click on the Add button to import the desired files into the program.

3

Select MP3 as the output format and the conversion mode.

4

Hit Convert to start conversion and remove DRM from the Audible books.
Part 4. Online Way to Strip DRM from Audible Audiobooks
Online Audio Converter is a web-based converter that brings a simple interface and convenient customization settings to remove DRM from M4B free.
Let's discuss some pros and cons of this program first:
Pros
Easy to use
Clean interface
Cons
Shows ads, although they don't interrupt the conversion
Occasionally becomes sluggish 
Here is a step-by-step guide to removing DRM from iTunes audiobooks using the Online Audio Converter:
1

Open Online Audio Converter on your browser.

2

Hit Open Files to browse all the files in your storage and import the desired ones into the program.

3

Select the parameters such as encoder and quality before converting.

4

Hit Convert to start removing DRM.
Part 5. Extra Knowledge about Removing DRM Apple Audiobooks 
What is the M4B file?
The file with a .M4B extension is an audio file/book developed by Apple for Apple Books & iTunes. It uses AAC encoding to compress the audio it stores in MPEG-4 format. It is similar to the M4A file but has extra features such as chapter breaks and bookmarking.
Is It Legal to Remove DRM from iTunes Audiobooks?
Yes, but only for personal use. The audiobooks you download from iTunes allow you to open them as a user, not as an owner. Therefore, you cannot share them on iTunes or iBook because it doesn't support iCloud Family Sharing.
Part 6. The Bottom Line
After reading the article thoroughly, you must have attained all the important information regarding audible DRM removal on Mac. We have discussed all the major programs that can help you remove DRM without affecting the original quality of your audiobook.
However, among them, HitPaw Video Converter seems to be the wisest choice. Thanks to its versatility & flexibility, HitPaw Video Converter will help you remove DRM audible from iTunes easily. From its GPU & CPU Acceleration to Batch Conversion to quality maintenance, everything is tailored for a perfect audio editing experience.
So, try HitPaw Video Converter today for an excellent M4B conversion experience with features regularly updated by our R&D teams.