What is An M4B File and How to Open It without Any Difficulty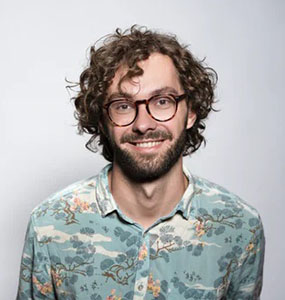 It is a common experience for many people to receive an M4B file that they find hard to open. Sometimes they send a file to a customer and receive a complaint that the audiobook isn't opening on any platform.
What to do in such a situation? Perhaps you are here because you also have problems opening an M4B file. Luckily, there are multiple solutions through which you can overcome this problem and enjoy your M4B file. So, let's discover the M4B file and how to open it in this article.
Part 1. What is An M4B File?
It is an iTunes audiobook file that contains the .M4B extension, which is used to store audiobooks downloaded from the Apple iTunes Store. The Apple FairPlay DRM technology protects these.
The FairPlay DRM technology ensures that users play the M4B audio on just 5 authorized computers and devices. It doesn't allow users to use more than 5 devices on a single account. Users must create a new account if they want to use more than 5 devices.
The M4B file format uses the MPEG-4 file format and is compressed using the AAC encoding. M4A and M4B files have many similarities, but M4B files allow bookmarking, which is helpful for audiobooks and podcasts.
Not everyone uses Apple devices which could be problematic. Therefore, discussing how to open M4B audio on different platforms is crucial. 
Part 2. How to Open M4B File on Different Platforms?
Let's discuss how you can open the M4B format on different platforms and resolve any issues you might face.
1. How to open an M4B file on Windows? 
The default program on Windows called the Windows Media Player sometimes doesn't play M4B audio. Usually, that doesn't mean the file is problematic; instead, your windows computer interprets it the wrong way. Another reason why Windows can't open M4B is the DRM protection. 
If you encounter such issues, follow this guide for opening M4B format on Windows:
1

Download VideoLan VLC media player or its alternatives such as Apple iTunes or Microsoft Windows Media Player to open the file.

2

Locate the downloaded file in the /download/ folder and open it.

3

After clicking "Open with," select VideoLan VLC media player and click Ok.
2. How to open an M4B file on Mac?
Given below is a guide to open M4B on Mac:
1

Download the Apple Books software.

2

Locate the downloaded file, usually found in your browser's /download/ folder.

3

Right-click on the file and choose "Open with."

4

Once you click "Open with," select Apple Books and click Ok.
3. How to open an M4B file on an iPhone?
If you're wondering how to play M4B on iPhone, follow this guide:
1

First of all, transfer your M4B files to iTunes.

2

After plugging in the device, choose the phone icon in iTunes to switch to iOS. 

3

Choose Audiobooks on the left and put a checkmark next to Sync Audiobooks.

4

Pick the audio files that you want to sync from your library. 

5

Sync your iPhone with iTunes to send the audio files to it. 
4. How to open M4B files on Android? 
M4B is an audio format just like other audio formats. However, there are some crucial differences between them too. You cannot directly open M4B on Android because Apple's DRM FairPlay Technology protects it. 
Here's how you can M4B on Android:
1

Install VLC media player from Google Play Store.

2

Launch VLC and open the menu in the top left corner.

3

Click "Open" and then choose "Open file..."

4

Find the desired M4B audio and tap on it to play in the VLC media player. 
Part 3. Still Can't Open M4B File and What to Do?
Sometimes the M4B audio is protected by DRM, which makes it run on authorized devices only. In that case, a regular media player cannot open M4B. Users also often complain about weak or faulty sync upon wanting to transfer their M4B audiobook.
Sometimes people encounter problems even if their device is playing the M4B audio files. For instance, people have complained that their media players on Android can't fast forward if M4B files are playing. 
A proven way to get out of this situation is to convert the M4B audio to a different format, such as MP3; almost all devices support that. And to accomplish that, HitPaw Video Converter is your best bet. 
HitPaw Video Converter is the most effective tool to convert your M4B audio to MP3 easily. The Super Multimedia Converter makes everything effortless and lets you edit your M4B format seamlessly. Since M4B cannot be played on many devices, MP3 does.
In such a scenario, HitPaw Video Converter becomes your best friend. It easily converts the M4B files to MP3 files, so you can play them on any device you want. This feature is currently available on Windows only.
HitPaw Video Converter converts your audio files using lossless acceleration, which doesn't affect the quality of the file and takes one-fourth of the normal conversion time. In other words, it is 90x faster than normal conversions, making your work quick and easy.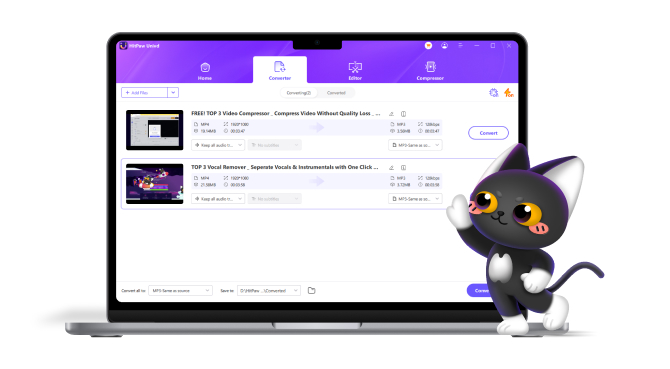 Here are some incredible features of the HitPaw Video Converter:
Converts iTunes and Apple Music at astonishing speed
90x faster conversion while maintaining the original quality
The batch conversion helps convert 5000 files simultaneously
Offers a free trial to preview all the effects
The built-in editor provides an excellent editing experience with a variety of tools
High-level safety with a 256-bit SSL certificate and no viruses
It contains zero ads for a smooth experience
How to Convert M4B to MP3 using the HitPaw Video Converter
Step 02 Drag and import the desired M4B file to the program. You can bring multiple files into the software for conversion simultaneously too. 
Step 03 Choose Settings on the right to select the MP3 or any other audio format you want. You can also choose different resolutions.
Step 04 Click Convert to convert a single file or Convert All to convert the whole batch. You can preview them in converted videos.
Part 4. FAQs about M4B File
Can VLC open M4B files?
Yes, playing M4B is perfectly possible. In fact, VLC is an excellent choice since it offers a lot of stability and flexibility and is lightweight too. It also has incredible features, such as no spyware and zero ads. VLC also runs on all platforms. 
What are some applications that can open a .M4B file?
Some prominent applications that can open a .M4B file are VLC Media Player, Media Player Classic, Apple iTunes, and Nullsoft Winamp Media Player.
Part 5. The Bottom Line 
With Apple iTunes becoming increasingly popular, the need to open M4B on Android and other platforms is also ballooning. Therefore, we have explained everything you need to know about it in this article.
If you can't M4B Android using the media players described above, convert it using the HitPaw Video Converter. With all its amazing features, the HitPaw Video Converter is the best M4B to MP3 converter you'll find anywhere. It is fast, reliable, and doesn't contain ads, making it a perfect choice for audiobook file-type conversions.