FLAC vs WAV: Everything You Should Know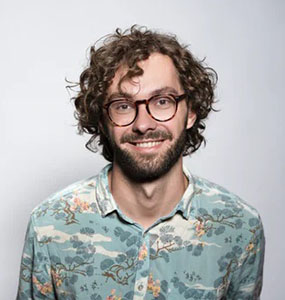 Joshua Hill
When comparing FLAC vs WAV, there are various factors and aspects that need to be brought into consideration. However, you no longer need to do that as we've fairly compared both audio formats in this article.
FLAC and WAV are two of the most popularly used audio formats that typically make it easier to store and access audio files. When recording, editing, or downloading audio files from certain sites, you are generally asked to choose your desired output audio format. So which format is recommended for you? Honestly, it can be confusing trying to figure out the ideal audio format, but you don't need to worry as we've got that covered in this article.
With that said, let's not waste any more time and get straight into the article.
Part 1. What Are FLAC And WAV
In order to justly compare FLAC and WAV, you first need to understand what these two terms represent and what purpose are they generally used for. For starters, FLAC and WAV are both ideal audio file formats with multiple numerous benefits for one over the other. Continue reading to get a deeper understanding of the two formats.
Free Lossless Audio Codec (FLAC) is generally known to compress audio perfectly in small files without having to compromise on the sound quality. During FLAC conversion, a unique combination of compression and reproduction occurs to deliver an effective and convenient way to listen to audio files.
On the other hand, Waveform Audio File (WAV) format is a completely uncompressed version of the audio file. Originally designed to store audio in computers, WAV eventually became the standard way to do so. Although WAV files generally occupy more space than other alternatives, it sure bridges the gap with its untouched audio quality.
Part 2. FLAC VS WAV Quality
When comparing FLAC or WAV for better quality, you mainly need to focus on the conversion process required for that particular format. Audio files are generally converted in two separate formats – lossy or lossless. Lossy audio files typically loose some quality when converted or compressed from one form to another. On the other hand, lossless audio formats are those which minimize the loss in quality of the audio. FLAC and WAV are both classified as lossless audio formats, making both of them ideal choices for storing audio in the highest quality.
When converting audio to an FLAC file, it needs to be compressed which might result in minor quality loss. On the contrary, WAV consists of uncompressed files with the highest quality possible. Therefore, if we compare FLAC and WAV with respect to the audio quality, WAV takes the upper hand.
Part 3. FLAC VS WAV Size
If you don't want your audio files to take up a great amount of storage, then you must compare the two file formats in terms of space occupied. Once again, audio in FLAC files is generally compressed, thus taking up much less storage space. WAV files are usually uncompressed and can be better in quality, but are much larger in size than FLAC files. The size difference between the two file formats is quite significant, unlike the quality difference, and cannot be overlooked.
Part 4. What Situations to Use FLAC and WAV
If you're still unsure whether you should be converting your audio to FLAC or WAV, then don't worry! Here is a list of common situations and scenarios where each of the file formats could be a more preferable option.
FLAC:
If you're looking to transport or share your audio files, then FLAC could be a better option for you as these files are generally easy to share and faster to download.
If you're looking to store a great amount of audio data on your computer without utilizing exceptional storage space, then FLAC is a great option for you.
WAV:
WAV files can be used for Radio, TV, DVD, or applications where the highest quality audio is required.
WAV is a great format for creating short and seamless audio loops.
WAV audio is popularly used in professional advertisements.
Part 5. How to Convert Between FLAC and WAV
Now that you're fully aware of the differences between FLAC and WAV, you must be wondering how you can convert your audio files from one format to another. We've got the perfect tool that you can use to do so! HitPaw Video Converter is an amazing video and audio file converter that is compatible with numerous different formats. Furthermore, HitPaw Video Converter is easy to use thanks to its user-friendly interface and can get the job done within seconds! HitPaw Video Converter is a powerful FLAC to WAV converter, recommended for both professionals, as well as beginners.
Although the process of converting a FLAC file to WAV or vice versa with the help of HitPaw Video Converter is rather simple, you can still go through the steps listed below to avoid any inconvenience. This is how you can convert an FLAC file to WAV.
Download the HitPaw Video Converter from its official site. Or just click on the download button here. Launch the software once the installation is complete.

Select "Convert" and press 'Add Files' from the top-left corner. Locate the FLAC file and import it.

Next, select Audio > WAV by clicking on the Convert all to button from the buttom. Select 'Output Path' and browse the destination for the converted file.

Hit 'Convert All' and wait for the conversion to complete. Afterward, you can check the converted audio file from the 'Converted' tab.
HitPaw Video Converter can also be a useful WAV to FLAC converter. Now, let's also take a look at how you can convert a WAV file to FLAC.
Download the HitPaw Video Converter from its official site. Launch the software once the installation is complete.

Select 'Add Files' from the top-left corner. Locate the WAV file and import it.

Similar to the steps mentioned above, select FLAC as the output format and choose the destination path.
Click on Convert or Convert All and you can also edit your audio after finishing.
Conclusion
The main difference between FLAC and WAV can be clearly seen by comparing their qualities and size. Both formats can be used for different purposes and so, you must know how to change audio file formats between the two. The HitPaw Video Converter proves to be the most efficient and convenient tool to use for this job.