How to Convert WMA to MP3 on Mac Without Quality Loss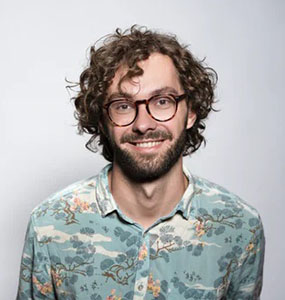 Cleaning up your media files from time to time is a good idea if you want to keep them up to date with new media files. You will need to convert WMA to MP3 Mac if you want to listen to them on a Mac.
WMA (Windows Media Audio) has evolved since its inception by Microsoft to accommodate a wide range of audio formats, from high-fidelity to multi-channel sound. However, Apple gadgets such as the Mac and iPod can only play MP3, M4A, and a few more restricted audio formats. As a result, the best way to listen to your music files is to find a Mac WMA to MP3 converter.
Part 1. Best Way to Convert WMA to MP3 on Mac– HitPaw Video Converter
With HitPaw Video Converter, you can convert videos, audios, and even Mac convert WMA to MP3 format with ease.
There are over 500 video and audio formats to choose from, so you'll never be bored again. Because of its CPU acceleration, batch conversion, and GPU acceleration, HitPaw Video Converter is quick and easy to use.
Video and audio conversion is made much easier by the following features.
Transform hundreds of videos at once using batch conversion.
Video editing and video conversion speeds can be increased to 90XP thanks to GPU acceleration.
Reduction of CPU failures and an increase in the useful life of hardware.
Lossless conversion keeps the original quality.
Allow the multitasking.
Less heating of devices.
If you're looking for a free WMA to MP3 converter for Mac, go no further than HitPaw Video Converter. You may use this video converter to turn video files into lossless audio formats such as MP3. In order to convert WMA to MP3, follow these three simple steps:
Step 02 To upload an audio file to HitPaw Video Converter, just drag and drop it into the window that appears.
Step 03 In order to convert your audio file, select the audio format you wish to use. MP3 is the best option if you want to convert WMA files to MP3.
Step 04 The parameters of the output file format can also be set. You may also select the quality of the audio and video codecs that will be used in the final file. Choose whether you want to convert a single file or all of the files on your computer to lossless quality, and then click Convert.
Step 05 The finished files may be seen by clicking Open Folder, or you can add them to an editing list by clicking Add to edit a list.
Part 2. Convert WMA to MP3 on Mac Online
In addition to using desktop converters, you may want to convert files format online. It may be because the online converters are fast and do not require you to download any software on your Mac.
HitPaw Online Video Converter is a great tool to convert WMA to MP3 Mac online. It is simple and easy to use. It supports multiple input and output formats. The best thing about this online converter is that it provides unlimited conversions without watermark and quality loss.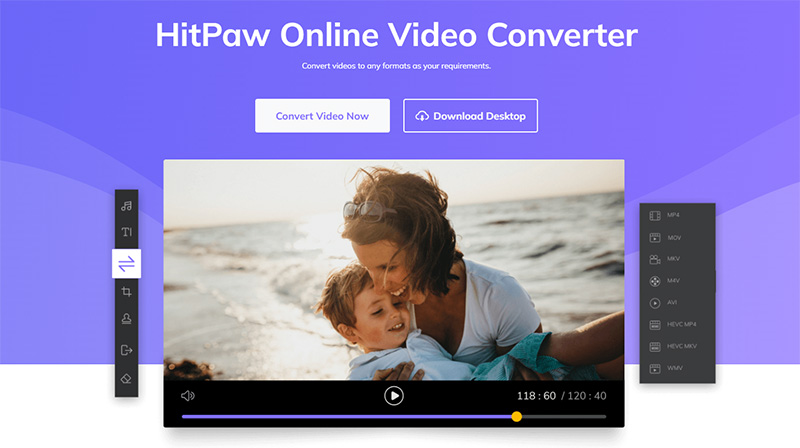 Let's take a look at how to convert Mac WMA to MP3 using HitPaw Online Video Converter:
1

Drag or drop the WMA to upload it.

2

Choose a suitable format to convert your video. For example, MP3 in this case.

3

Click Download to save the converted video.
Part 3. Free Method to Convert WMA Files to MP3 on Mac using VLC
VLC is a free and open-source music and video player created by the VideoLAN project. AAC, WMA, DIVX, MP3, and WAV files all can be played on Mac, as can a variety of other audio and video file types, including MP3, WAV, and DIVX.
In order to convert WMA to MP3 on Mac 2020 without any malware, advertisements, or tracking, follow the instructions below.
1

Start the VLC media player. On the status bar at the top of the Mac screen, select "File" > "Convert/Stream." Mac VLC 01 may be used to convert WMA files to MP3.

2

A new window will pop up where the WMA file may be dropped or you can select the "Open media" option to open the WMA file.

3

Select "Audio - MP3" as the output format from the list.

4

Select "Save as File" and then "Browser" to save the file.

5

Rename your WMA file (xxx.MP3) and select a place on your Mac to save it as an MP3.
Part 4. Convert WMA to MP3 on Mac with iTunes
Using the iTunes software on your Windows or Mac computer, you may convert your WMA audio files to MP3s in a high-quality format. Only non-DRM WMA files may be handled by iTunes, whereas protected WMA files from Rhapsody, Zune, Nokia, and others are not.
Here is how to convert WMA to MP3 Mac free using iTunes:
1

On your computer, open the most recent version of iTunes.

2

Open the WMA file from the Music playlist in the main app interface. If necessary, you may additionally add the file to your library.

3

Select the WMA file, then select File > Convert > Create MP3 Version from the File menu. iTunes will convert the WMA to an MP3 file, and a notification will display when the process is complete.
Part 5. FAQs of WMA Converter for Mac
Can iTunes convert WMA files to MP3?
Using the iTunes software on your Windows or Mac computer, you may convert your WMA audio files to MP3s in a high-quality format. The default format for iTunes files is M4A, although this may be changed in the options.
Can I open WMA on Mac?
With Quicktime Player, you can play a WMA on your Mac. Flip4Mac's Windows Media Components for QuickTime may be downloaded and installed for free. To get it, visit the Microsoft Windows Media Components for QuickTime website. Open the WMA file with Quicktime Player.
Why We Need to Convert WMA to MP3 on Mac?
The WMA format might make it difficult to listen to and watch media files on a Mac computer or other Apple device. Because WMA is only compatible with Windows-based devices and Apple only supports MP3 files, it is not possible to run WMA on an Apple device. So, in that case, you will need a WMA to MP3 Mac converter.
Part 6. Conclusion
You can easily convert WMA files to MP3 Mac using any of the above-mentioned methods. If you're looking for the best option, we recommend HitPaw Video Converter. It can convert audio files quickly, and it also has a wide range of video editing and downloading tools. In case you want more WMA to MP3 converters on others devices, You can head to this article about free WMA to MP3 converters.