Learn How To Repair Video With New Guide 2023
A friend of you sent you a video shot on a party last night, when you click it, it shows: This video file cannot be played. How come?
Here's the right page for you. Please keep on reading to find solutions for all the different scenarios to repair video.
Part 1: When You Need To Repair Video?
As we have normally understood, there will be different reasons that cause the video to be corrupted. We will walk you through the issues and find you solutions.
1. Codec not compatible
It is a common issue that the video corrupted because of the codec is not compatible. Some video formats can only be played by the corresponding codec. This can be solved by upgrading the video player on your computer regularly, because the old codecs are not supported by the latest ones.
2. Virus attack or malware
Another most common cause of video file corruption, is usually because the video file has been attacked by a virus, or an operating system malfunction. So we can learn how to accomplish the MP4 fix or MOV repair task.
3. Low quality
Some videos can be played on various platforms and devices, but the resolution or quality is bad. Maybe you will see choppy videos with alias and moire. When this happens, you will be needing to upgrade the video quality, we will introduce a great tool to repair video in low quality below. Keep on reading to find it!
4. Format not supported
Some of the unplayable videos are caused by format not supported. Such as you own a Windows PC and your friend send you a video via Mac. It is possible that the format is not supported by your computer. When you face this issue, it is necessary to convert the format and repair corrupted video.
Part 2: How To Repair Videos with Low Quality?
Some videos will involved in this situation: it can be played normally but just in a glitch and choppy mode with the poor resolution. In order to improve the video quality and enhance the low resolution videos, there is HitPaw Video Enhancer--An AI-powered program to repair videos that are in low quality.
HitPaw Video Enhancer has an easy-to-use interface, and with the mature AI technology built in, you could achieve the desired effect in just a few clicks. This AI tool also allows you to preview the video Before & After without watermarks, so that you can compare the effect before exporting the final video.
Have a Glance of the Features of HitPaw Video Enhancer:
Perfectly fix videos not playing well due to low quality
Mature AI-powered processor to enhance video automatically
4 kinds of built-in AI models to meet your needs perfectly
Preview without watermarks and 100% safe to use
Here Are the Steps Using HitPaw Video Enhancer to Upscale Video Quality to Repair Videos:
Step 1. Download and install the HitPaw Video Enhancer on your computer. Now it's time to repair video with its help. Import the video you want to enhance quality.

Step 2. HitPaw Video Enhancer offers 4 different AI models to choose from, including General Denoise Model, Face Model, Animation Model and Colorize Model.

Step 3. Once you have selected the suitable AI model to fix video, it's time to preview the effect. Click on the "Preview" button and wait for the software to process your video.

Step 4. If you're happy with the result, hit the "Export" button to save the enhanced video. Now it's time to share your newly polished footage with the world.
Learn About HitPaw Video Enhancer:
Part 3: How To Repair Video File Showed Format Not Supported?
Many videos can not be played because of the format is not supported by the media player. Under this circumstance, converting the formats to fix videos becomes a necessity. In order to play the unsupported formats of videos, is there an easy way to solve this?
Among all of these video repair tools on the market, HitPaw Video Converter is a great tool to fix video formats. It makes everything easier by converting video to the desired format. With the use of HitPaw Video Converter, you can fix videos side by side at once.
Easily repair corrupt video files due to format not supported.
Supports converting all kinds of formats to the desired one at an ultra-fast speed.
Maintains the video quality and completes the conversion smoothly.
Convert more than 5000 videos in one go with the batch conversion feature simultaneously.
A built-in video player to play your video smoothly
Step 1. Download the HitPaw Video Converter on your Windows or Mac computers. Open the software. Drag or Add the video file that needs to be fixed.

Step 2. Select the format you need to convert to, and choose the destination folder in "Save to".

Step 3. Click Convert All, and all your files will start converting instantly. Check the converted files in the downloaded folder.
Part 4: How To Repair Damaged Or Corrupted Video?
In this case, using VLC repair video will be a wise choice. It is a popular media player known by most people who are using desktops or laptops. But not all of us know how to use it to fix videos.
Let's find out the steps of VLC to repair corrupted videos:
1. Open the VLC player on your computer.

2. Make a corrupt video file copy to finish the MP4 fix or MOV repair.

3. Then change the filename to AVI.

4. Click Enter or Codes option, then click on the Save button.

5. Choose the Always Fix option.
Now please check the results of this VLC repair video, it will play automatically without any error.
Part 5: How To Fix Corrupted Video Online?
While using the desktop tools such as VLC repair video can be convenient to some circumstances, it will be needing hard drive space and a good CPU processor on your computer for its running. Once there's an insufficient disk space or insufficient running RAM on the computer, the video you are editing may be glitched or even deleted accidentally.
In the case, people now tend to repair video online. It is easy to operate and do not require much skills. Below are 3 free online video repair tool: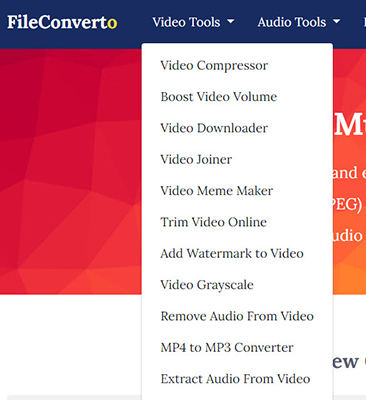 FileConverto is one of the online tools to repair video. You can use it to fix all kinds of corrupted videos, such as videos shot with DJI, GoPro Camera, Canon, Nikon, Sony, Panasonic camera.
If you would like to use it to repair video, simply upload your corrupt video file to the website, and the online video repair tool will do the rest.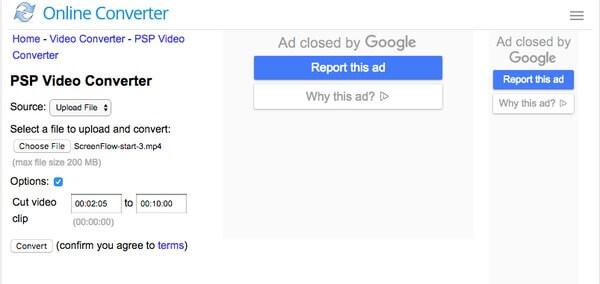 Another great online tool to fix videos is OnlineConverter. As its name suggests, it provides MP4 repair features. The tool extract video and audio data from corrupted videos, and can also handle MOV, 3GP, M4V videos. It is worth to mention that the tool output with MP4 format automatically.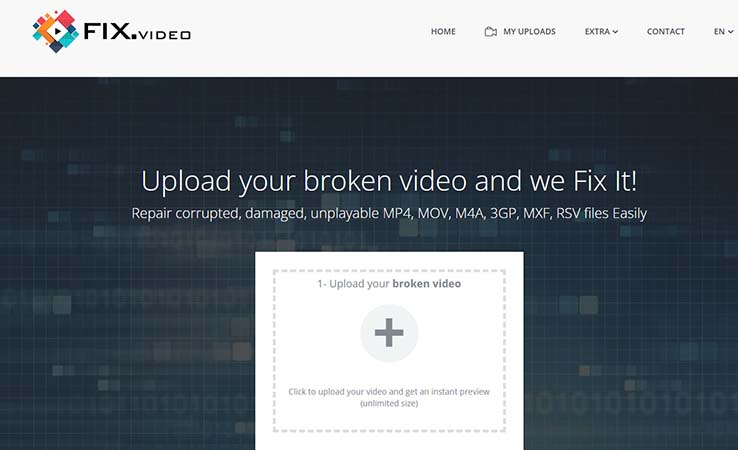 Last but not least, you can try MOV repair with fix.video. This tool repair corrupted, damaged, unplayable MP4, MOV, M4A, 3GP, MXF, RSV files. Also only request a simple click and upload, your corrupt video file will be brand-new.
Part 6: Conclusion
With all kinds of video repair tools introduced, you may be picking and wondering which one to choose to repair video. Actually they have different pros to work with you. If your video not playing well because of low quality, HitPaw Video Enhancer will be your best video quality repair tool. You can also easily repair video not playing due to file format not supported with HitPaw Video Converter. And We hope this article will help and you will choose the video repair tool that suits you the most.