How to Fix Blurry Instagram Stories Quality with Ease
Users often complain that after uploading, their Instagram posts appear hazy. If this is occurring to you, there are a few things you can adjust or troubleshoot to fix the problem.
Your phone model or the degree of connection are just two potential causes for this problem. Fortunately, most of these issues are simple to fix. 
If you are tired of getting your Instagram story blurred, then this guide is for you. Read till the end to understand why your Instagram story quality looks so bad and how to fix quality of your Instagram story.
Part 1. Why Instagram Stories are Blurry?
Several different circumstances, including the following, may cause a decrease in the overall quality of Instagram Stories:
You did a backup of your phone not too long ago, but some of your photos and videos needed to be backed up correctly and may now be damaged.
Your Internet access (most common issue).
Your phone automatically shoots images with a greater resolution, and Instagram automatically crops or reduces the resolution of those photos.
Your Instagram version may have a problem.
You will need to adjust the quality settings for both photos and videos on Instagram.
Keep reading to look at ways to improve the clarity of your Instagram Stories.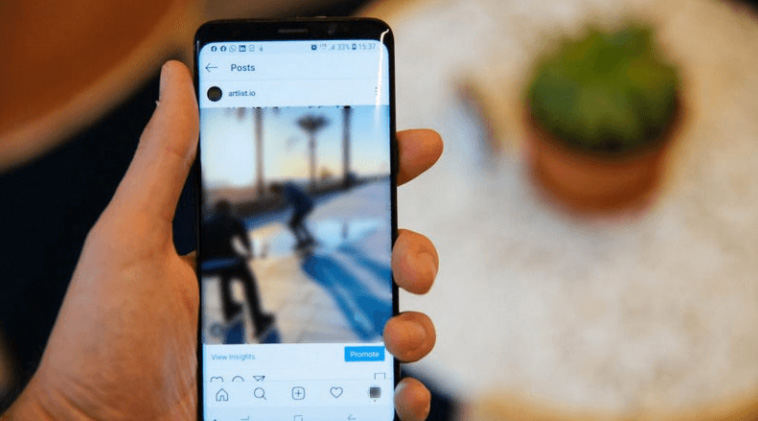 Part 2. Best Way to Enhance Instagram Stories/Videos Quality with AI Video Upscaler
Suppose you want to learn how to fix pixelated videos without spending money. In that case, you may choose from various video quality enhancwer applications readily available on the internet
There is a wide selection of apps available for smartphones, but if the quality of your videos is poor, we suggest using an AI upscaling video tool that designed for computers.
So HitPaw Video Enhancer is here to assist you. You won't find a better AI Video Upscaler anywhere. This video enhancer AI software is great for both beginners and experts because its steps and interface are very simple. Most importantly, you can preview the processing effect without any watermark. Four amazing AI models also work at top speed.
Features of HitPaw AI Video Upscaler to Enhance Instagram Stories Quality
It uses an upscaling system that reduces background noise so that videos are smooth, clear, and crisp.
It allows you to process your SD footage in batches.
It converts low-quality videos to a visually satisfying 8K resolution with fast speed.
With a single click you can remove the blurs without any professional skills and experience.
Preview the effect of enhanced video use this AI video upscaler
You can denoise and declutter your stories within a few seconds
Steps to Enhance Instagram Story Video with HitPaw Video Enhancer
HitPaw Video Enhancer allows you to improve the quality of your Instagram Stories videos. It should be easy if you follow the instructions. What follows is a guide for fixing pixelated videos with the help of HitPaw AI Video Upscaler.
Step 1.Get HitPaw Video Enhancer from their site and install it on your computer.

Step 2.Select a file to upload or drop your Instagram story video into the import window to get started.

Step 3.Third, select an AI model to apply. The general denoise model, the animation model, and the face model are the three types of AI that users of HitPaw can choose from.

Step 4.Preview the effect of the enhanced video.

Step 5.After making edits, you may export your Instagram story.
Part 3. Other Ways to Fix Instagram Story Video Blurry Issues
There are some other ways through which you can fix your Instagram video blurry issues. Let's have a look at them one by one.
1. Check Your Internet Connection
If your Internet connection is unstable, the uploaded Instagram story videos may be blurry as they are not loaded completely. This is because they are only partially downloaded. Not only that, but if you try to upload videos to Instagram with a slow Internet connection, Instagram will automatically lower the video quality to ensure that you can upload it successfully.
Step:

The only step to follow if you are looking for how to fix blurry Instagram stories is connecting all your devices to a reliable WIFI network and switching to mobile data.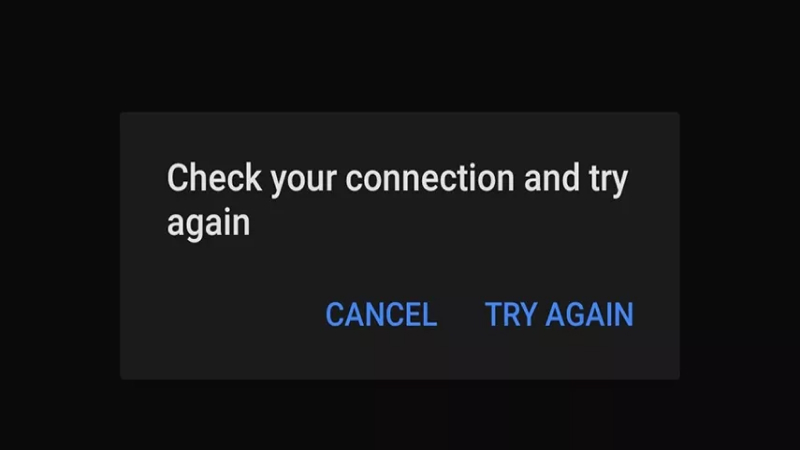 2. Adjust Camera Settings
On Android:
Here's how you can do the Android Instagram Story quality fix 2022.
Start your phone's built-in camera app.
To access the Settings menu, click the gear symbol.
Change the picture and video settings to be of the best quality.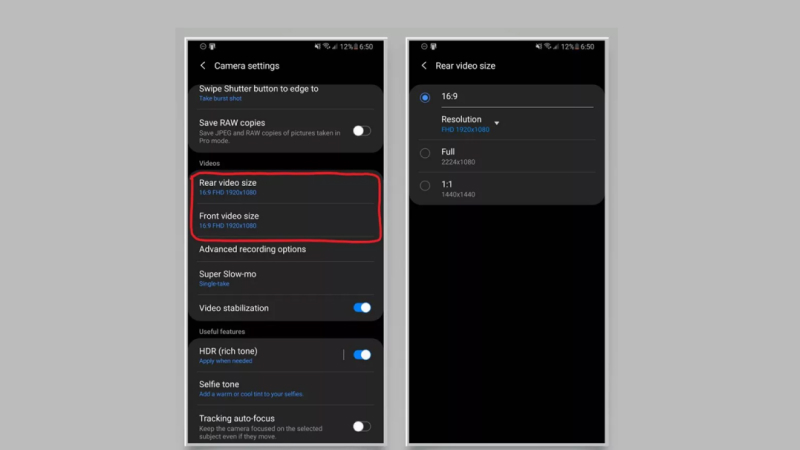 On iPhone:
Follow the steps below if you are searching for how to fix blurry Instagram Stories iPhone.
Launch the Settings app on your iPhone.
Search for "Camera."
You can adjust the camera quality and turn on "Smart DHR" if you want.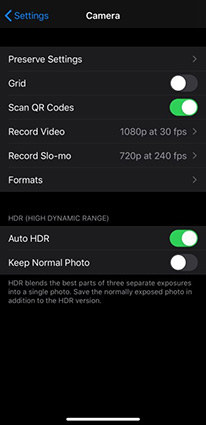 Other iPhone tricks:
Take photos with the 16:9 aspect ratio.
3. Update the App
Let's see if it's a problem with your version of Instagram.
Instagram occasionally rolls out new updates, some of which change the overall quality of Instagram Stories.
Access the Google Play Store or the Apple App Store on your mobile device.
Open Instagram and Verify if an "Update" option is available.
Do another Instagram Story after the update.
If you think it might be of higher quality, check it out.
If the quality still needs to be improved, move on to trick number four.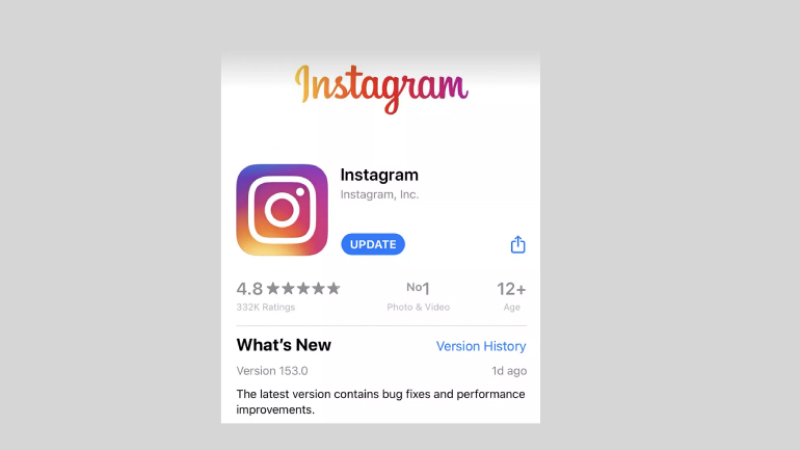 4.  Adjust Instagram Settings
Instagram typically disables your mobile data automatically. Because of this, your Instagram photo and video upload time may increase. The quality of your Instagram Stories may also decrease.
To proceed:
Navigate to your Instagram preferences.
"Account" 
"Data" 
You can disable "Use less mobile data" by clicking the button.
Post your Story
If it's of high quality, you've successfully resolved the problem. If you're looking for another way how to fix Instagram story quality, try trick #5.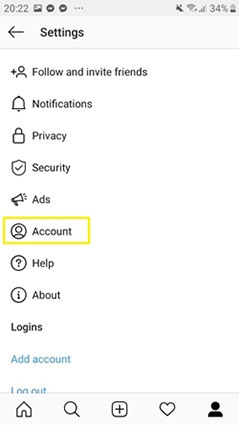 5. Use your mobile data only
This is one of the most frequent causes of blurry Instagram Stories, but don't worry, we'll be telling you how to fix blurry Instagram reels and burry stories after this happens.
When that occurs, there's just one thing to do about it.
Rather than relying on your home's Wi-Fi, use the mobile data plan on your phone (turn off your Wi-Fi and ensure you are using your mobile data only).
Update your Instagram profile with a story post to fix Instagram video quality.
If it's of high quality, then you've finally cracked the case!
If the quality is still unacceptable, try Trick #6.
The Internet connection on a mobile device is typically more reliable.
6. Reset Network Settings on mobile
On iPhone
The network settings can be reset by visiting the following:
Settings
General 
Reset 
Reset Network Settings. 
On an Android phone
The network settings can be reset through Android Instagram story quality fix 2022 by visiting the following:
Settings
Backup and reset  
Reset Network Settings. 
7. Try Different Videos & Photos
Taking a brand-new picture and posting it to your stories is another effective way to see if the issue is unique to older pictures on your phone or those recovered from a backup.
If it doesn't fix Instagram story quality, the problem is probably with the camera hardware, the photo's quality, or the settings in the camera app. So now, instead of thinking how to fix blurry videos on Instagram, you better get a new phone.
Part 4. FAQs for Fixing Instagram Story Quality
1. How to Fix Instagram Stories Looks So Bad on Android?
Luckily here are some ways to fix Instagram story video quality.
Instead of using the app camera, use your mobile's camera. You will see that the picture quality is much better than before. 
If you want to take it up a notch, use Google Camera. 
We're hopeful this answers your search for how to fix blurry Instagram stories Android. 
2. What happens when I can't update Instagram?
One way to improve your Instagram quality is to update the app, but sometimes your app might need help updating or showing an error. 
Check the storage on your phone if you cannot update your app.
If you have enough storage, you should make sure the software your device uses is also the most recent version.
3. Bonus: Instagram Video Format Specifications Recommendation
You can fix Instagram blurry video issues by following the methods we've mentioned in this post, but you need to be aware of the recommended specifications for your Instagram. 
Here's the list of those Instagram video format specifications:
AAC audio stream
H.264 Codec
3500 kbps bitrate for an Instagram video
Video Maximum's size will be 15 MB
Video's duration shouldn't be longer than 60 seconds
Your video must maintain a 30 fps frame rate
The video's width should be 1080 pixels
Your video should be 920 pixels tall
Part 5. Conclusion
As one of the most widely used social media applications, Instagram users can often encounter such issues, but don't worry; there is always a solution to every problem. If you have been lately searching for how do i fix the quality of my Instagram stories, we recommend using HitPaw Video Enhancer; this AI-powered tool lets you transform your story quality with a few clicks. 
If you have tried everything and are still encountering the same problem, then Instagram developers can be contacted to report a problem and get suggestions. Click on your profile, head down to the settings menu, click "help," and report your problem.