[Full Info]Everything You Want To Know About Hogwarts Legacy
Are you a die-hard Harry Potter fan eagerly waiting for the release of Hogwarts Legacy? Or maybe you're just curious about the upcoming game that's been making waves in the gaming community? Either way, you've come to the right place. In this comprehensive guide, we'll cover everything you want to know about Hogwarts Legacy – from its development history and Hogwarts Legacy release date to its storyline and characters.
So, grab your wands and get ready to immerse yourself in the magical world of Hogwarts like never before.
Part 1: Basic Information Of The Hogwarts Legacy
1. What is the Hogwarts Legacy and what is the Hogwarts Legacy release date?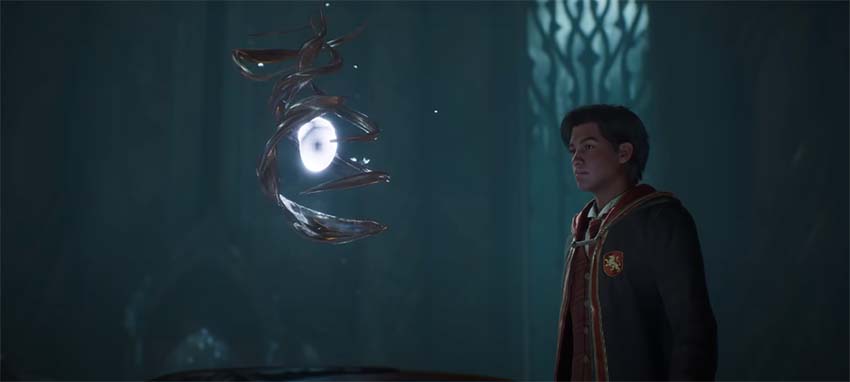 Hogwarts Legacy was released on February 10th, 2023. Since then, it has become one of the most popular games of all time, with millions of players exploring its vast world and discovering its secrets.
As a fan of Harry Potter, you may be wondering how this game fits into the larger Wizarding World. Well, fear not. Hogwarts Legacy takes place in the same universe as other Harry Potter legacies, but it is set long before his time. In fact, it is set in the 1800s, long before Voldemort and even Dumbledore was born.
This means that players get to explore a brand new era of wizarding history and discover new characters and creatures that have never been seen before. Of course, there are also plenty of nods to the original series for fans to enjoy.
2. What platforms can I play Hogwarts Legacy Game on?
It has been announced for releasing on several platforms, and the release dates vary depending on the platform.
The breakdown of the release dates is as follows:
February 7: Early access to Hogwarts Legacy Deluxe Edition is available on PC, PlayStation 5, and Xbox Series X.
February 10: The standard edition of Hogwarts Legacy is released on PC, PlayStation 5, and Xbox Series X.
April 4: Both the Deluxe Edition and standard edition of Hogwarts Legacy are released on PlayStation 4 and Xbox One.
July 25: Both the Deluxe Edition and standard edition of Hogwarts Legacy are released on Nintendo Switch.
It's important to note that these release dates are subject to change and may vary by location. However, this provides an overview of when Harry Potter Hogwarts Legacy will be playable on all announced platforms.
Part 2: How Can I Record Exciting Moments Of The Newest Harry Potter Games?
Recording exciting moments while playing the latest Harry Potter games can be a fun way to share your experiences with others. Whether you're a YouTuber or just an avid gamer, capturing gameplay footage is important. For this purpose, we recommend using HitPaw Screen Recorder.
HitPaw Screen Recorder is an easy-to-use tool that allows you to record your screen while playing Hogwarts Legacy on different platforms. Simply follow these steps to get started:
1. Download and install HitPaw Screen Recorder on your computer.

2. Open the software and select the "Record Game" feature from the main interface.

3. Click on the drop-down box to select the game you want to record.

4. Enable keystroke capture by clicking on "Capture Keystrokes" or going to the Effects option and selecting a style you like.

5. Click the "Start" button to begin recording your game.

6. Click the "Stop" button when you're done playing the game, and then trim the video if needed using the quick option in the bottom right corner of the screen.

7. Find the recorded video in the History section, where you can edit, rename or delete it.
Part 3: Bonus Tips: How To Watch Hogwarts Legacy Recorded Videos In 4K?
If you have already recorded your favorite moments from Hogwarts Legacy using other methods but don't have a high-definition recording function, you may want to enhance the quality of your videos. For this purpose, we recommend using HitPaw Video Enhancer.
HitPaw Video Enhancer is a powerful tool that uses AI-powered technology to enhance low-resolution game videos. With its easy-to-use interface and mature AI technology, it's a perfect solution for enhancing your Hogwarts Legacy gameplay footage.
Here are some outstanding features of HitPaw Video Enhancer:
Use advanced AI algorithms to upscale low-resolution videos and enhances the quality.
Simple and user-friendly interface, making it easy for anyone to use.
Preview your video before processing it without any watermarks.
Process multiple videos simultaneously with just one click.
Here is how to use HitPaw Video Enhancer:
Step 1. Download HitPaw Video Enhancer to enhance the quality of low-resolution videos, including gameplay footage.

Step 2. Upload the original video that you want to enhance using HitPaw Video Enhancer. This could be a recording of your favorite moments from Hogwarts Legacy or any other game.

Step 3. Select from the 4 available AI models and preview the video after applying the chosen model to see if it meets your requirements. The AI models are designed to upscale low-resolution videos and improve their overall quality.

Step 4. Preview the video when you've chosen the suitable model.

Step 5. Click on the export button to download the final version of your enhanced video.
learn how to watch Hogwarts Legacy videos with higher quality using HitPaw Video Enhancer:
Part 4: FAQs Of Hogwarts Legacy
1. Will Hogwarts Legacy have multiple endings?
To avoid revealing any spoilers, it can be confirmed that Hogwarts Legacy has multiple endings. Players can experience a good ending, a bad ending, and a more universal ending that occurs later in the game. The "true" ending can only be reached if players continue playing after overcoming the immediate threat.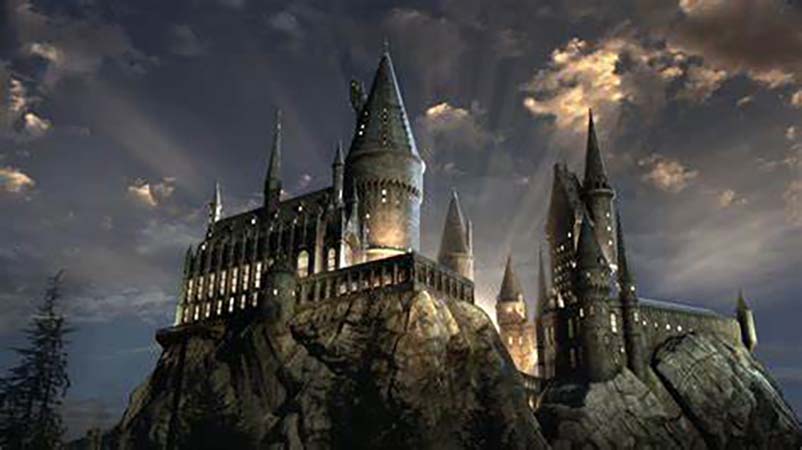 2. How big is Hogwarts Legacy PC recommended?
According to the game's recommended specifications, Hogwarts Legacy requires a 64-bit operating system and processor.
For optimal performance, it is recommended that players have an Intel Core i7-8700 (3.2Ghz) or AMD Ryzen 5 3600 (3.6 GHz) processor, along with 16 GB of RAM and a graphics card such as the NVIDIA GeForce 1080 Ti or AMD Radeon RX 5700 XT or INTEL Arc A770. The game also requires DirectX version 12 and at least 85 GB of available storage space on an SSD. For the best experience, players should aim for 1080p/60 fps with high-quality settings.
3. How many hours is Hogwarts Legacy?
Completing the main quests alone can take players approximately 20 to 25 hours. As expected from any good RPG, there are also numerous side activities available such as side quests, Merlin Trials, puzzle doors, and more. If players choose to engage in as much of this content as possible, the overall playtime can extend to around 50 to 60 hours.
Part 5: Conclusion
Hogwarts Legacy is an exciting and immersive RPG that takes players on a thrilling journey through the wizarding world. With a substantial story campaign and plenty of side content to explore, the game offers hours of entertainment for fans of the Harry Potter franchise and RPG enthusiasts alike.
Furthermore, if you're looking to enhance your gaming experience even further by recording and editing gameplay footage, we highly recommend using HitPaw Video Enhancer. This powerful software allows you to enhance video quality, remove background noise, add special effects, and more.