5 Best Space Marine Voice Changers in 2023
Space Marines have always been symbols of might and valor. Now, with the latest space marine voice changer apps, enthusiasts can embody these titans even in voice chats! Whether you're using Discord, gaming, or just having fun with friends, these voice changer space marine will transform your speech in real-time. Step into the boots of a Space Marine and let your voice ring out!
Part 1: What is a Space Marine?
In the realm of science fiction, a Space Marine is typically a superhuman soldier, kitted out with futuristic gear and weaponry. Their popularity, especially in universes like Warhammer 40,000, is undeniable. But, why just read or watch when you can sound like one? Thanks to the rise of tools like the space marine voice modulator and the specific space marine voice changer for Discord, fans are getting closer to the experience. These voice changer space marine tools, especially those that operate in real-time, are becoming the go-to for many looking to add an extra layer of immersion to their online interactions. Whether it's for role-playing on Discord servers or making your presence felt in a game, the right space marine voice changer app is now a must-have for enthusiasts.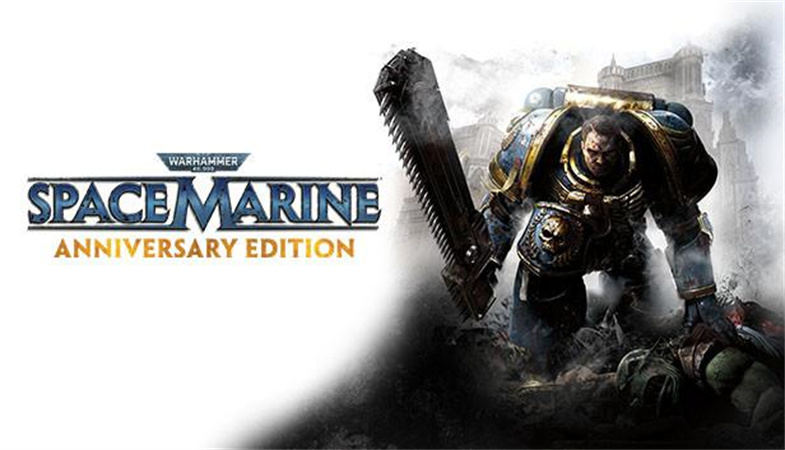 Part 2: 5 Useful Space Marine Voice Changers
Let's journey through the captivating world of voice modulation. Whether you're a passionate gamer, an emerging content creator, or simply someone looking to have a little fun, these voice changers are sure to leave an impression. Here's a curated list of five top-notch Space Marine voice changers to immerse yourself in:
Enter the realm of unparalleled voice modulation with HitPaw Voice Changer. Designed for those who seek perfection, this tool doesn't just alter your voice – it elevates it. Suited for almost every digital endeavor, its capabilities extend beyond mere voice changing.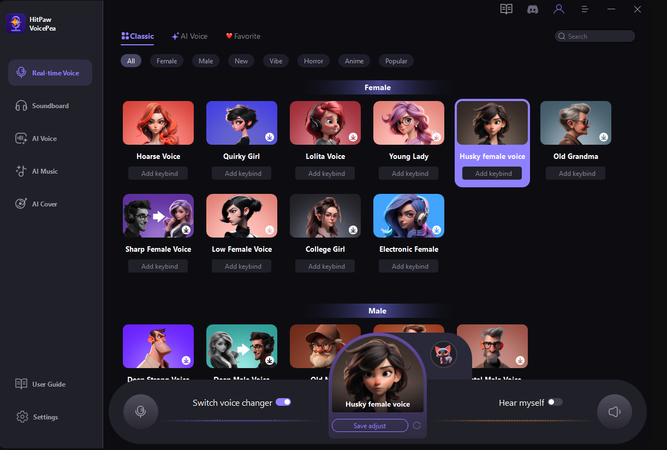 Price: Offer Free Plan
Compatibility: Windows, Mac
Pros
Real-time voice changing effects.
Smooth integration with various popular games and applications.
Optimal for gameplay, content creation, Vtubers, and live streaming.
Capable of removing noise and echo for clear voice transformation.
Effortless voice alteration with high-quality output.
Cons
Limited to desktop compatibility.
A favorite among many, VoiceMod brings to you a world where you are in control. Its wide range of effects combined with its user-friendly design makes it an essential for anyone looking to add a dash of fun to their online interactions.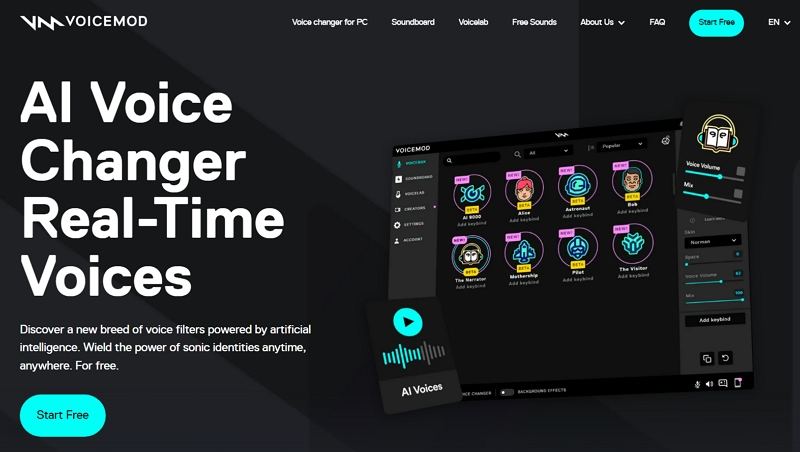 Price: $4.99/month
Compatibility: Windows
Pros
Large variety of voice effects.
Real-time voice modulation.
Integration with numerous gaming and chat applications.
User-friendly interface.
Cons
Exclusive to Windows.
Some effects may come off as artificial.
Step into the future of voice modulation with WooTechy SoundBot, the best space marine voice changer app. Crafted with precision, this tool promises a seamless experience. Every effect, every note, is tuned to ensure that you sound exactly as you intend to.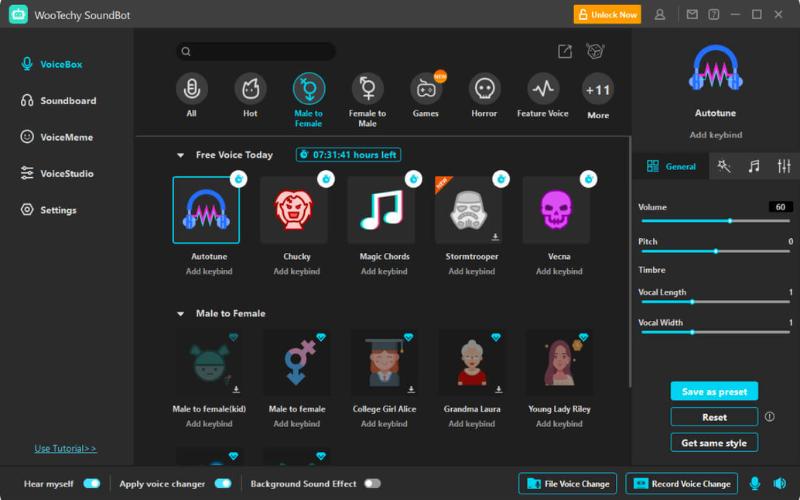 Price: $6.99/month
Compatibility: Windows, Mac
Pros
Crystal clear voice output.
Extensive voice effect library.
User-friendly interface.
Regular software updates with new effects.
Cons
Some effects might overlap in terms of sound.
Limited third-party software integration.
Ditch the traditional and embrace the future with Murf.ai. Operating from the cloud, this AI-driven space marine voice changer real time tool revolutionizes voice changing. Whether you're on the move or at your desk, your perfect voice is just a few clicks away.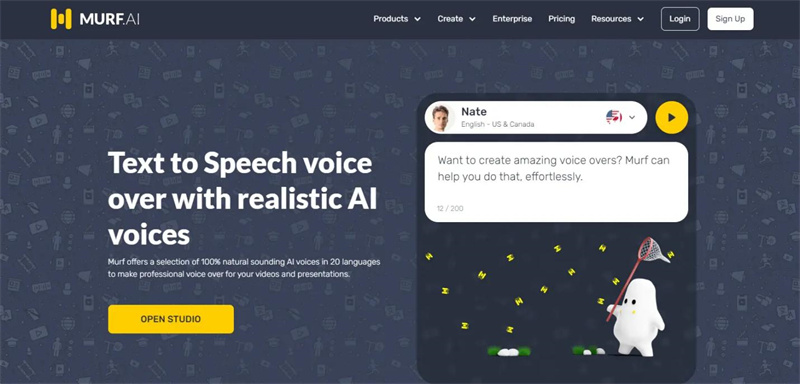 Price: $8.99/month
Compatibility: Web-based
Pros
Accessible from any device with a browser.
AI-driven voice modulation.
High-quality voice effects.
No need for installations or downloads.
Cons
Internet connection required for access.
Less customization compared to standalone software.
Embrace versatility with Voice.ai. This all-rounder tool isn't just about changing voices – it's about ensuring that no matter where you are or what device you're using, you're always ready to engage.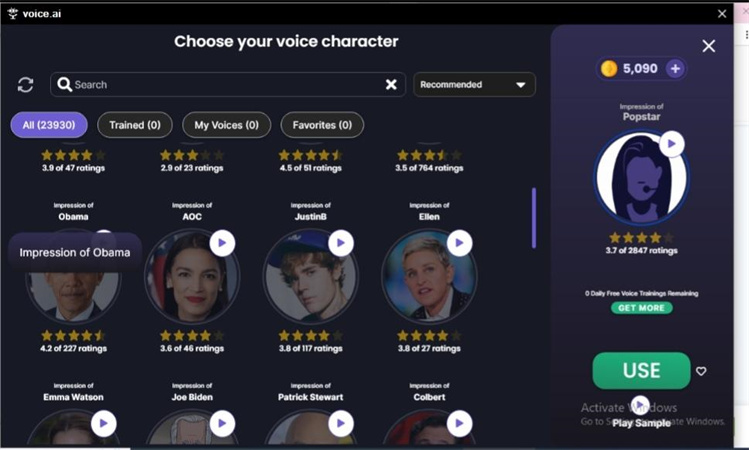 Price: $7.99/month
Compatibility: Windows, Mac, Android, iOS
Pros
Wide platform compatibility.
Real-time voice-changing capabilities.
Rich library of effects.
Suitable for both recreational and professional use.
Cons
Monthly price can accumulate over time.
Might require regular updates across various platforms.
Part 3: Choose the most suitable Voice Changers for You Quickly.
| Voice Changer | Price/Month | Compatibility | Most Prominent Features |
| --- | --- | --- | --- |
| HitPaw Voice Changer | Free | Windows, Mac | Real-time effects, Game integration, Noise & echo removal |
| VoiceMod | $4.99 | Windows | Large effect variety, User-friendly, Integrated with many apps |
| WooTechy SoundBot | $6.99 | Windows, Mac | Crystal clear output, Extensive effect library |
| Murf.ai | $8.99 | Web-based | Accessible via browser, AI-driven, High-quality effects |
| Voice.ai | $7.99 | Windows, Mac, Android, iOS | Wide platform compatibility, Rich effect library |
Part 4: FAQs of Space Marine Voice Changer
Q1. What is the famous Space Marine quote?
A1. The Space Marine lore is filled with numerous inspirational quotes, but one of the most iconic has to be: "In the grim darkness of the far future, there is only war."
Q2. How do I make my voice sound like a Space Marine?
A2. To make your voice sound like a Space Marine, you'll need a quality voice changer tool. Start with downloading one from our list above, such as HitPaw Voice Changer or VoiceMod. Once installed, select the Space Marine preset or adjust the settings to get a deep, gravelly tone characteristic of a Space Marine. Remember, practice and tweaking will get you closer to the desired effect.
Part 5: Final Thought
Navigating the vast universe of voice changers can be as thrilling as the adventures of Space Marines themselves. Each space marine voice modulator tool has its unique strengths, tailored to cater to varied needs. Whether you're gearing up for an online game space marine voice changer discord, preparing content for your audience, or merely exploring the fun side of voice modulation, the right tool can amplify your experience manifold.
Among the stellar options we discussed, HitPaw Voice Changer stands out for its versatility, user-friendly design, and impeccable voice output. It's especially recommended for those who refuse to compromise on quality. Dive into the world of Space Marines, and may your voice echo through the galaxies!