Silent Hill 2 Remake: What is and What Will be Enhanced
For the fans of Silent Hill, enhancement packages have launched an entirely new version of Silent Hill 2 Remake. This highly enticing game version is becoming increasingly popular even before its release. The reason behind its unmatchable popularity lies in the improved custom streaming audio engine of the game.
Not only this, but the FMV enhancements also fix bugs and errors that come with the PC. What else does Silent Hill 2 enhanced edition for its users, and is it compatible with modern hardware? Read on to find out everything about it.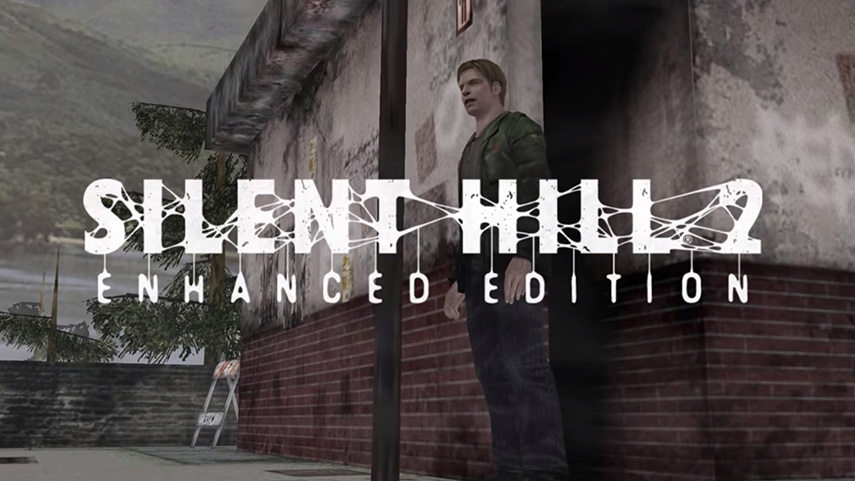 Part 1. What is Silent Hill 2 Enhanced Edition and What Will be Enhanced?
1. What is Silent Hill 2 Enhanced Edition? 
To make it compatible with modern hardware and playable aspect ratios, the enhancement packages are working on launching the new version of Silent Hill. Silent Hill 2 Remake is an ongoing project with improved audio, visuals, and no bugs. 
Though the officials have not confirmed its release yet, as per the sources and rumors, a Silent Hill 2 remake release date is in the process. Being inspired by Mel Gibson's Braveheart, it seems to be the most active development after its release.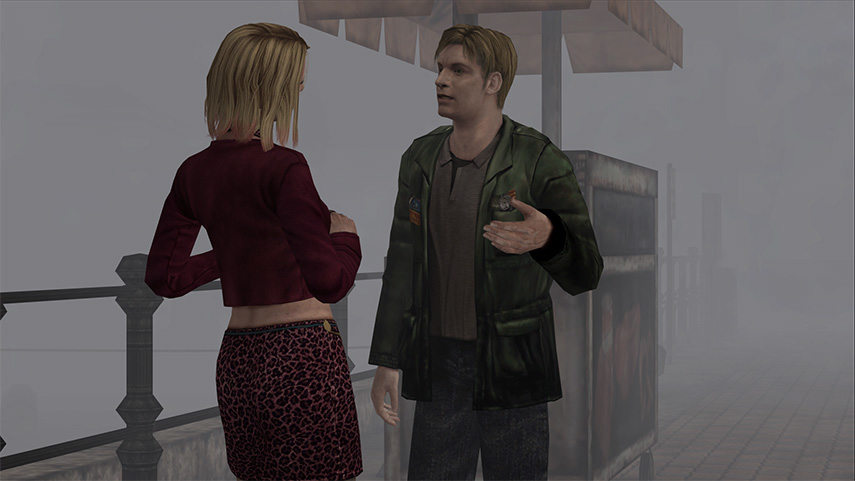 2. What Will Silent Hill 2 Enhance?
The new release of the Silent Hill enhanced edition will be playable on wide-screen aspect ratios without any bugs and errors. Moreover, you will get enhanced features within the game, including a wide-screen camera, high resolutions, and 2D images. Let's discuss each of the upgrades in detail below:
Increased Resolution 

The increased resolution is one of the best upgrades in the new Silent Hill 2 Remaster. With new visual upgrades, you can safely run it on a PC. The updates also include an installer and a launcher for better audio-visual touch in the game. This way, you get a clearer and more high-quality image while playing. 

Launcher

The best update in the Silent Hill 2 enhanced is the launcher. This launcher upgrades the graphics and improvises the control settings before you launch the game. In addition, this launcher tool further enhances the automatic control options so you can enjoy the game fully. 

AI Upscaling

AI upscaling has been added to the Silent Hill 2 PC enhanced edition to convert the low resolution into high resolution. With this artificial upscaling, you can get smoother and more high-quality game results when playing. Above all, this upscaling does not affect the file size and thus maintains the resolution in the game. 

FMV Enhancement

The Silent Hill 2 enhanced edition PC has an exceptional Full-Motion Video feature that enhances the video quality and makes impactful action scenes in the game. Instead of 3D models and vectors, the FMV enhancement highly improves the pre-recorded video files. Thus, you can get a high level of game graphics due to Enhanced Edition's FMVs.

Controller Support

What else is more attractive than better controller support in the game? Of course, high controller settings make the game easy to play and remove bugs. With a high-definition resolution and restored post-processing effects, you can experience the unique gameplay of the Sh2 enhanced edition. 

Besides this, here are some other features and pros you will get from the improved version of Silent Hill 2 enhanced edition steam: 

16:9 wide-screen aspect ratio
Improved visuals
High-resolution 2D images
Mesmerizing playback Audio
PlayStation 2 
Fog and shadows
Restored post-processing effects
Better controller support 
Part 2. Recommended Computer Configuration for Playing Silent Hill 2 Enhanced Edition
You must get important system requirements to play the high-resolution horror survival Remake Silent Hill 2 video game. Some of the common computer configurations needed for playing Silent Hill enhanced are: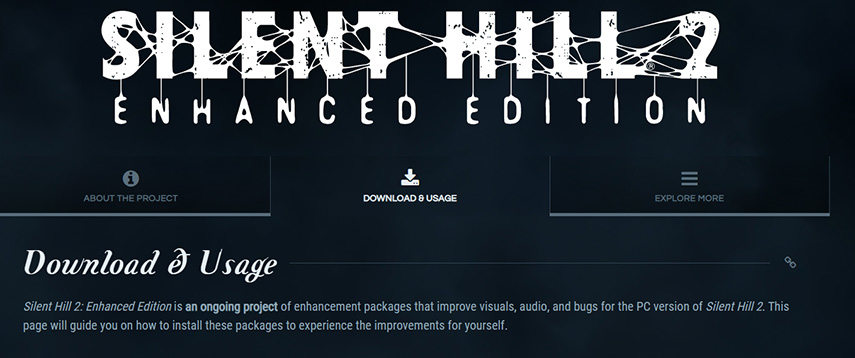 Windows XP 32-bit OS System
Intel Celeron 1GHz / AMD Duron 2.0GHz Processor
AMD Radeon Xpress 1200 Series or NVIDIA GeForce FX 5200 Graphics
4GB RAM
1 GB HDD
DirectX 9 Compatible Graphics Card
10 GB available space
Furthermore, to enjoy the game without lags and buffering, you should have a well-optimized PC and the best compatible hardware. The restored features powered by the PlayStation version 3 include wide-screen resolution and other quality improvements that provide an amazing gaming experience. 
Part 3. FAQs of Silent Hill 2 Enhanced Edition
Q1. How do I get Silent Hill 2 Enhanced Edition?
A1. To get the new version of Silent Hill remastered PC Edition, you must go to the Silent Hill website, download and install it on your PC. Follow the instructions given and continue installing the game. For configuration, run the configuration tool and update from the main window of the setup tool. Contact the troubleshooting page for any installation issues and solve your problem.
Q2. Is Silent Hill 2 Enhanced Good?
A2. Unlike other popular horror survival video games in the market, Silent Hill 2 Remake PC is a masterpiece. It is because it has a high level of resolution and greater visual quality than any other video game. Moreover, the playback audio is appealing and beautifully relates to the background actions.
Q3. 3. Why is my recorded Silent Hill 2 Enhanced Edition Game Video low quality?
A3. When playing, many gamers like to record video games for their reasons and interests. For example, the recording might be done to train some fellow gamer or to show someone your gaming skills. Whatever the reason is, you have to face several issues when screen recording Silent Hill 2 Remake Ps4.
Below you will learn how to solve this quality issue and why it happens. 
Poor Computer Configuration
System Performance
Export in Low Resolution
Aspect Ratio and Frame Rate
Part 4. Ultra-tips: How to Enhance the Quality of Silent Hill 2 Game Video with Easy Steps?
Tried the quality mentioned above improvement steps but didn't get the best results? Relax. Another bonus solution is to enhance the quality of Silent Hill 2 Remastered Ps4 video recordings. Many players fail to get the desired quality due to poor configuration and low system performance.
Therefore, HitPaw Video Enhancer has come into the market for your assistance. With HitPaw Video Enhancer, you can enhance the quality of the game video and get AI enhancement. HitPaw Video Enhance uses AI Upscaling to enhance the video game quality up to 8K. With excellent AI technology, if you use HitPaw Video Enhancer to upscaling the Silent Hill 2 Game Video, you don't need any professional skills at all, because AI technology will intelligently help you identify the details that need to be enhanced and complete the task.
The denoise solution will help you enjoy a clear and super clean Silent Hill 2 video game. What's more, with HitPaw Video Enhancer, you could even enhance the quality of video game characters to enjoy a real-time gaming experience.
Outstanding Features of HitPaw Video Enhancer
For Silent Hill enhanced edition PC players, HitPaw Video Enhancer has the best AI enhancement features. Let's have a look at them in detail below: 
Best for Auto Enhancement 
Provides the players with AI Upscaling
It has 30+ supporting formats
Top-tier noise reduction features to enhance the video quality
Can repair the animation of video games instantly 
Contain batch processing 
Has pro-level tools to fix blurry videos 
Steps of How to Enhance Game Video
Step 1.First, install and download the HitPaw Video Enhancer and launch the software to enhance the video. 

Step 2.Now, upload the original game video you want to enhance. Then, import the video into the HitPaw's interface. The AI Upscaling will enhance its quality using denoise and face model tools. 

Step 3.Choose the enhance model you need to apply on your video.

Step 4.Once your recorded video has been enhanced, preview it and make final changes, if any. Finally, select the desired export settings and export your enhanced game video. 
Part 5. Conclusion
Although it is difficult to enhance the Silent Hill HD Remake game video, using appropriate methods and perfect tools can help enhance it. For best results, you can try the HitPaw Video Enhancer, which has multiple enhancement options for all game videos.