Top 8 Voice Changers for Fortnite for PC, Mobile & Online 2023
In the dynamic world of online gaming, Fortnite stands out as a game that has captured the hearts of millions. As players immerse themselves in this virtual universe, communication becomes a pivotal aspect of the gameplay. And what better way to enhance this communication than by adding a twist to how you sound? Voice changer for fortnite have emerged as a fun and essential tool, allowing players to mask their identity, take on new personas, or simply add an element of surprise in their interactions. This guide introduces you to the top voice changers tailored for Fortnite, ensuring that your gaming sessions are not just about strategy, but also about the fun and mystery of sounding different.
Part 1: 4 Useful Fortnite Voice Changers for PC
Fortnite is not just about the gameplay; it's also about communication. Enhance your Fortnite experience on PC with these top voice changers. Each comes with its unique features, compatibility, and pricing plans. Let's dive in!
HitPaw Voice Changer offers a seamless experience for players looking for fortnite voice changer, ensuring that every communication is unique and entertaining. With its user-friendly interface, players can easily navigate through multiple voice effects and enjoy real-time voice changes.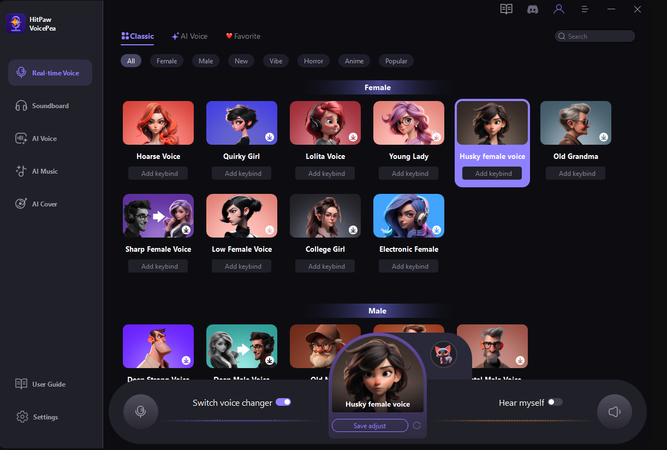 Compatibility: Windows & Mac
Price: Free with in-app purchases
Pros
User-friendly interface.
Multiple voice effects.
Real-time voice changing.
Advanced AI algorithm.
High quality sound.
Wide range of music and sounds.
Innovative featues.
Cons
Requires internet connection for some features.
Voicemod stands out with its AI-powered voice filters and a voice changer fortnite, offering Fortnite players a unique blend of technology and fun. Whether you're looking to sound like a robot or a celebrity, Voicemod has got you covered.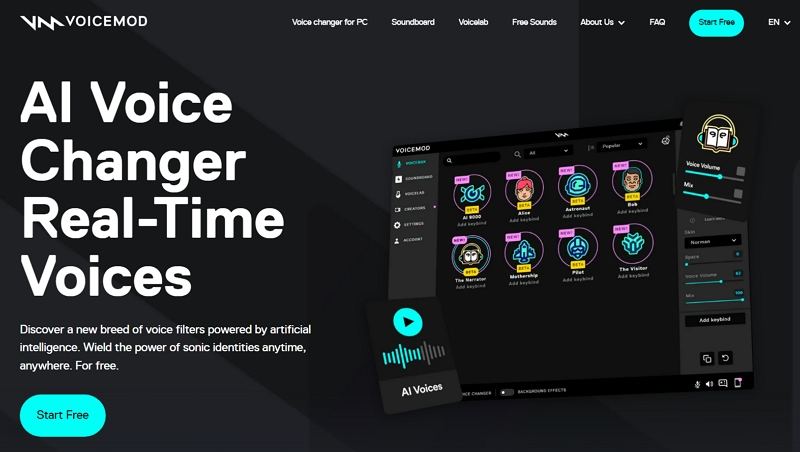 Compatibility: Windows
Price: Free with premium features available
Pros
AI-powered voice filters.
Real-time voice changing.
Wide range of voice effects.
Cons
Some advanced features require payment.
Might require a powerful PC for optimal performance.
WooTechy SoundBot is a powerhouse of voice filters and sound effects. Designed for the avid Fortnite player, it offers a plethora of options to customize and enhance in-game communication.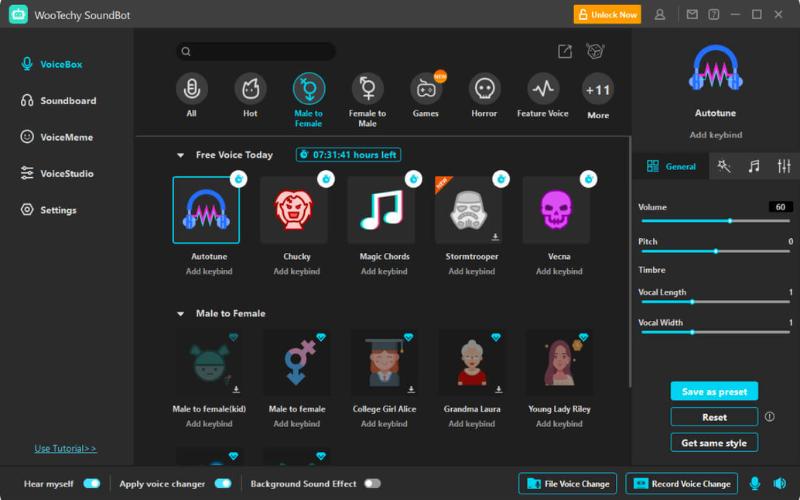 Compatibility: Windows
Price: Free with in-app purchases
Pros
Over 250 voice filters.
600+ sound effects.
Customizable voices.
Cons
Might be overwhelming for beginners.
Some features locked behind a paywall.
Clownfish Voice Changer is all about simplicity and versatility. With its system-wide voice changing capability, this voice changers for Fortnite can ensure consistent voice modulation across various communication tools.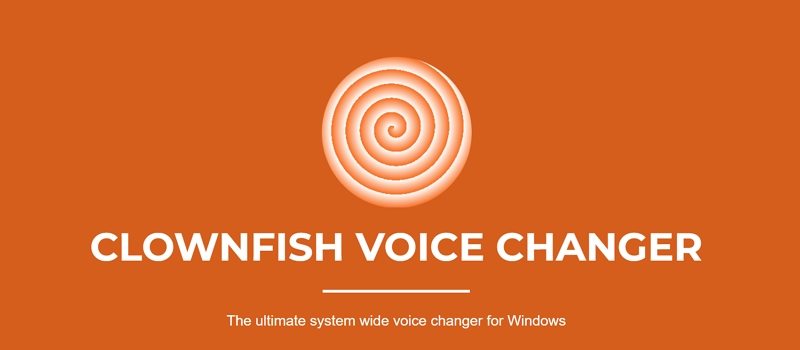 Compatibility: Windows Vista / 7 / 8 / 8.1 / 10 / 11
Price: Free
Pros
System-wide voice changer.
Supports various voice effects.
Compatible with multiple communication tools.
Cons
Interface might seem outdated.
Requires manual setup for some applications.
Part 2: 2 Great Voice Changers for Fortnite Mobile
Fortnite Mobile has taken the gaming world by storm, and with it comes the desire for players to customize their gaming experience. One fun way to do this is by changing your voice during gameplay. Whether you want to sound like a robot, an alien, or even a squirrel, there are apps out there that can help you achieve that. Here, we introduce two free voice changer for fortnite apps that are compatible with Fortnite Mobile:
1. Voice Changer with Effects
Voice Changer With Effects is a straightforward voice changer for fortnite free application that lets you record speech and apply dozens of entertaining effects to it. Once applied, you can save the clip to your phone's memory to use it as a ringtone, alarm clock, etc. The list of effects you can use is extensive, and importantly, quite good. From making your voice sound like iconic characters such as Darth Vader to fun alterations like a drunk voice, this app offers a plethora of options to play around with.
Website: Voice Changer with Effects on Uptodown
Compatibility: Android 4.4 or higher
Price: Free
Pros
Simple application with intuitive interface.
Offers dozens of fun effects.
Allows users to save the modified voice clip to the phone's memory.
Option to share the modified voice through social networks or chat clients.
Cons
Specific monthly plan pricing
Might not have all the advanced features that professional users seek.
2. Voice Changer Plus
Change your voice and have fun listening to your modified voice! With Voice Changer Plus, you can record your voice, apply a myriad of effects, and then share them with your friends. The app boasts more than 50 effects, ranging from helium to extraterrestrial voices. Whether you're looking to send a funny message or just experiment with different tones, this voice changer on Fortnite provides a comprehensive set of tools to modify your voice as you see fit.
Compatibility: Varies with device (typically Android devices)
Price: Free with in-app purchases
Pros
Offers more than 50 effects.
Features like sharing, saving recordings, creating voice from text, and more.
Regular updates with new features and improvements.
Cons
Contains ads which might be intrusive for some users.
Some users have reported glitches and issues with certain features.
Part 3: 2 Amazing Voice Changers for Fortnite Online
For those who play Fortnite Online and are looking to add a twist to their gaming experience, voice changers can be a fantastic tool. They allow players to modify their voice in real-time, adding an element of surprise and fun to the game. Here, we delve into two remarkable voice changers that are perfect for Fortnite Online:
Voice.ai is an innovative platform that harnesses the power of artificial intelligence to transform voice changer in Fortnite. Whether you're looking to sound like a different person, an alien, or any other character, Voice.ai has got you covered. With its advanced algorithms and user-friendly interface, it's a go-to choice for many online gamers seeking a seamless voice-changing experience.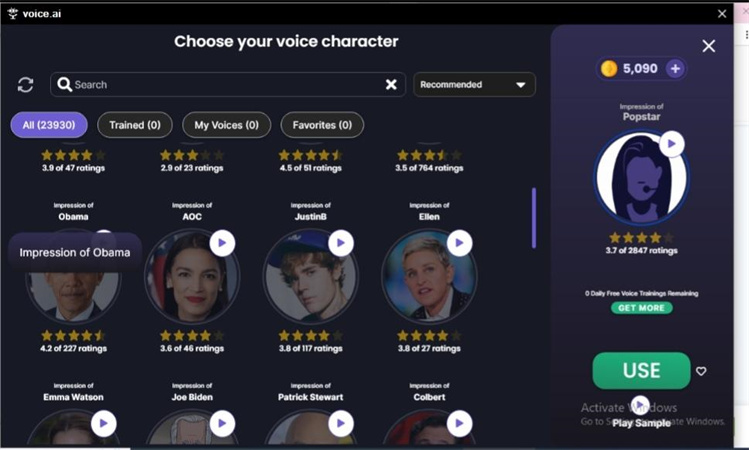 Price: Free with premium features
Pros
Advanced AI-driven voice modification.
Real-time voice changing capabilities.
User-friendly interface suitable for gamers.
Wide range of voice effects and modulations.
Cons
Premium features can get expensive.
Might require a stable internet connection for optimal performance.
Murf.ai is more than just a voice changer; it's a comprehensive voice platform. Designed with precision and a deep understanding of voice modulation, Murf.ai offers gamers an unparalleled experience. From subtle changes to dramatic voice transformations, this platform ensures clarity, making sure you're heard exactly how you intend to be in the gaming arena.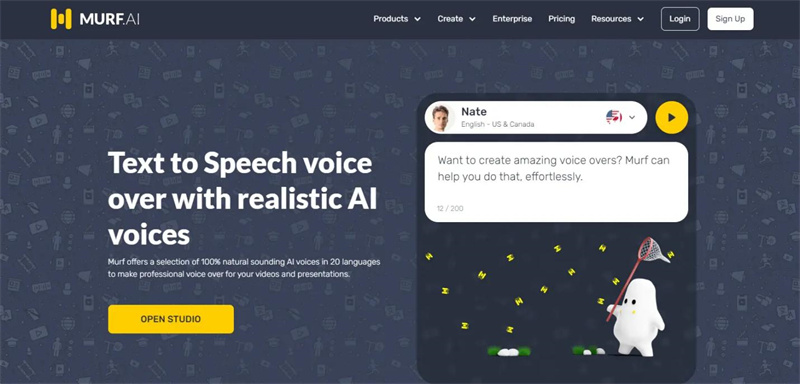 Price: $19
Pros
Offers high-quality voice effects.
AI-powered for accurate voice transformations.
Seamless integration with online games.
Regular updates with new voice effects.
Cons
Pricing might be on the higher side for some users.
Requires registration for full access to features.
Part 4: FAQs of Voice Changer for Fortnite
Q1. How do I change my voice in Fortnite?
A1. To change your voice in Fortnite, you'll need to use a third-party voice changer software. Once you've chosen and installed your preferred software, you can modify your voice in real-time as you play. Ensure the software is compatible with Fortnite and your gaming platform.
Q2. What is the free voice changer for Fortnite?
A2. There are several free voice changers available online. However, the quality and range of voice effects might vary. It's essential to read reviews and ensure the software is safe and compatible with Fortnite before downloading.
Part 5: Final Thought
Voice changers can elevate your Fortnite gaming experience, making it more entertaining and engaging. Whether you're looking to prank your teammates or immerse yourself in a character, the right voice changer can make a world of difference. If you're on the hunt for a reliable and best voice changer for Fortnite, don't forget to check out Hitpaw Voice Changer. Explore the world of voice transformations and enhance your Fortnite gameplay!