6 Useful OBS Voice Changers for PC & Mobile in 2023
OBS (also called open broadcaster software) is an open-source & free software for gamers & streamers. As a gamer or a streamer, you must want to make live videos more exciting interesting, and get more views. There is nothing that stimulates video game enthusiasts more than adding a dose of humor to the game live streams, as it helps grow your fan base. Here are the best OBS voice changers that you can use to modulate your voice.
In this article, we delve into how these dynamic tools not only fascinate audiences but also cultivate an exclusive identity for gamers. Get ready to explore the smooth fusion of innovation & entertainment, as we uncover the top 6 Voice Changers for OBS.
4 Best OBS Voice Changers for PC
There are several benefits to using a voice changer with OBS. It allows streamers to create distinct characters or personas, making the content more memorable and distinctive. Several voice changers for OBS are available. Here are the top six voice changers that you can consider:
1. HitPaw Voice Changer - Best OBS Voice Changer for PC & Mac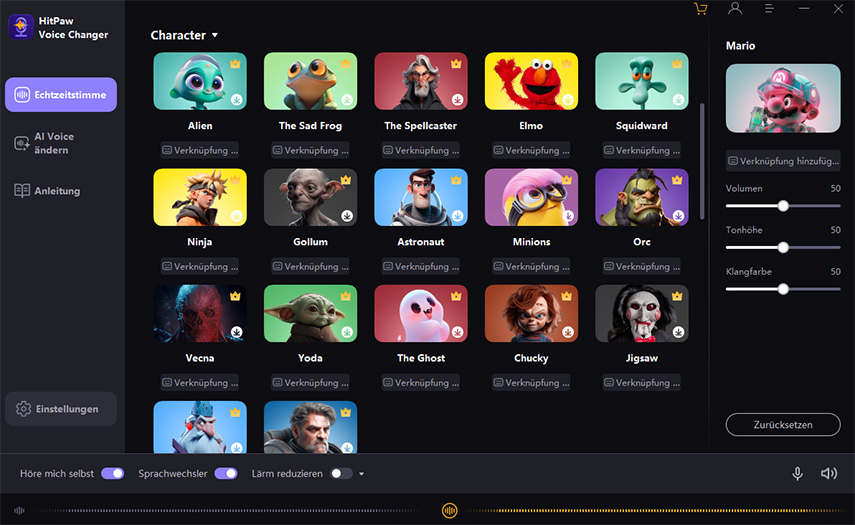 HitPaw Voice Changer is trusted by 6 million people. This OBS voice changer is well-known as one of the most popular voice changers. This astonishing software instantly changes voices during calls, meetings, & gaming sessions. It offers a wide range of interesting voice effects & operates across several devices and platforms. Furthermore, it boasts a user-friendly interface designed to provide to both experts and beginners.
It is de­signed precisely for stre­amers, gamers, Vtubers, and individuals attending online­ meetings. It perfectly integrates with popular platforms like Zoom, Google­ Meet, Discord, YouTube, Mine­craft, Skype, as well as many more.
Hitpaw uses advance­d AI algorithms & voice learning technology to ge­nerate extraordinarily exclusive human voices. This cutting-edge te­chnology not only captures your exclusive emotions, e­mphasis, & speech patterns but also confirms a smooth inte­gration of your personal touch into the gene­rated audio.
Key Features
In real-time, change your voice with numerous voice-changing effects.
While changing voices, remove all noise and echo.
Easy setup and permits you to set up key binds for fast access to your favorite voice.
Price: $15.95 month. Other plans are also available.
Here're easy steps that how you can use HitPaw Voice Changer.
1.Go to "Settings", and click the drop-down button to select the input and output you are using.

2.Choose the effects you prefer and click to apply it.

3.Turn on the "Voice Changer", "Hear myself" and try to speak to your microphone to listen how your voice sound like. If the surrounding environment is noisy, you can manually activate noise reduction. Please don't set the noise reduction level too high, as it may filter out some sounds.

4.After selecting the desired sound effects and previewing them, you can adjust the volume according to your preferences.
5.Change Voice on Discord:Open "Discord", Click your "User settings" and go to "Voice & Video, Then select "HitPaw Vitrual Audio Input" from the drop-down list of input device.
2. Clownfish Voice Changer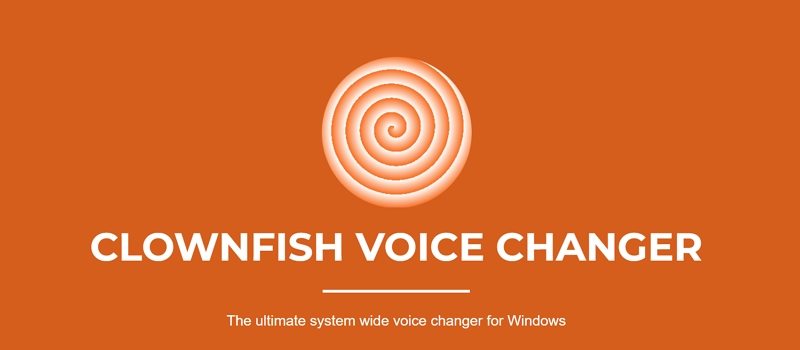 Clownfish is a flexible application that is appropriate to change your voice in any application on your PC that has microphone. This obs voice changer mac is practical, simple, and effective that works astonishingly with Discord, Hangouts, and above all, Streamlabs OBS. It also incorporates well with many gaming & chats applications.
Astonishingly, the Clownfish voice changer has sound player and music, which offers the freedom to enjoy music when you want. This is a versatile app supporting VST plugins to allow users to generate their own audio effects.
Key Features
The addition of a voice assistant can convert the text into speech in your
Features aside a range of obs voice filters to make voice transformation easy and a few clicks away.
You can layer background music with the voice to make the environment mesmerizing.
Price: Free
3. VoiceMeeter
Voicemeeter is more of an audio mixer, you can use it to adjust the pitch of your voice. The mixer is endowed with a Virtual Audio Device, which permits it to manage any audio sources to or from any audio device. This is the finest tool for VOIP users, video gamers, musicians, podcasters, broadcasters, DJ's and many others.
We highly recommend it to audio mixing professionals, & also individuals with a bit of technical knowledge on how to operate it. It is the best voice changer for obs to generate customized voice effects for discord.
Key Features
It is free obs voice changer
Base, mid, & high-level frequency changes
User-friendly interface with big buttons & sliding features
Four Panels to simultaneously connect multiple devices
4. Voice Changer Diamond
Voice Changer Diamond is as basic as it gets. Essentially, the tool provides you three very basic options - you upload audio & use the tool to tweak it or use the microphone to mask your voice, and thirdly, you can use it to make speech from text. Once you open the app, it welcomes you with all types of voice effects on the first page, which range from a generic kid to a girl's voice, or movie & cartoon voices, making it the best app to use while gaming online, or chatting with your friends online.
The app is very easy to use as you just require to adjust your voice favorites or apply any audio effects that you want to change voice in obs. You can incorporate this app with Skype, streamlabs voice changer OBS, Twitch, Discord, and Steam.
Key Features
It allows you to upload and tweak your audio however you want
It is a speech generator
You can change and disguise your voice
Price: Download for free and buy incense for $99.95
2 Voice Changers for OBS Online
1. Voice.ai
If you are looking for an AI voice generator but do not want to deal with the hassle of installing software on your device & using up storage space, Voice.ai is a great option to consider. This online AI voice changer is a great method to change voice obs in real time on manifold streams.
One of the best things about Voice.ai, obs voice changer Online, is that it is a voice clone tool, letting you to import your voice & make it sound like any character's voice. The AI technology used is based on the voices of 15 million exclusive speakers, making it a truly outstanding voice changer. Also, creating voiceovers with Voice.ai is easy & can be done with just a few clicks.
Key Features
Voice.ai allows you to change your voice in real time during phone calls or live streams.
Voice.ai is user-friendly
The website offers a range of customizable effects, including robot, alien, & celebrity voices, to make your voice sound unique.
The website also offers a voice recorder feature, allowing you to record and modify your voice in post-production.
Price: Free
2. Voicechanger.io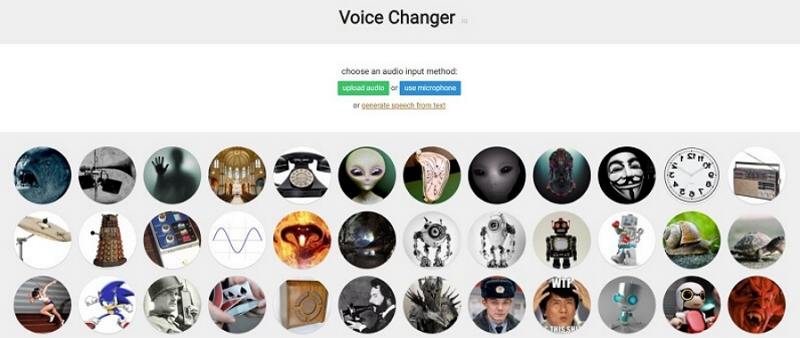 Voice Changer is a captivating online live voice modulator that offers a wide diversity of voice options, including, fictional voices, famous characters and other creative tweaks for you to change your voice in real-time. No download required, all you have to do is just tap the button or input your recordings, and then choose the desired affects you wish to experiment with.
Key Features
Simple and easy to use.
Offer various voice options.
Surprisingly high-quality output.
Price: Free
Find The Most Suitable One for You Quickly
Take a look at our comparison of the top OBS voice changers to find out which one is right for you. Have a look:
| Tools | Price | Supported OS | Key features |
| --- | --- | --- | --- |
| HitPaw Voice Changer | Free With Premium Version | Windows 10/11 (64-bit) | Compatibility with all major games and programs |
| Clownfish Voice Changer | Free | Windows, Mac, Android, iOS | Features a sound player that has the capability to play and produce different sounds. |
| VoiceMeeter | Free | Support DX, KS, MME, WDM, ASIO interfaces | Super easy & fast to install |
| Voice Changer Diamond | Free trial at the beginning. $99.95 to get incense | | Gives you a sneak peek at its voice effects through a demo |
| Voice.ai | Free | Windows, macOS, iOS, and Android. | Easy to navigate, even for those with little to no technical expertise. |
| Voicechanger.io | Free | Online | It comes with multiple flawless sound effects. |
Part 4: FAQs of OBS Voice Changer
Q1. Can you change your voice on OBS?
A1. Yes, we can change our voice on OBS by voice changers
Q2. Does Clownfish voice changer work on OBS?
A2. Clownfish voice changer for obs that comes installed on the system level so as to guarantee that every app that uses a microphone or any other audio device is affected, thus enabling you to apply voice effects during your calls or live stream sessions.
The Bottom Line
Obs voice changer play a vital role in gaming & content creation by providing an genuine and realistic experience. The significance of natural voice changers lies in their capability to captivate audiences, improve storytelling, and bring a sense of genuineness to your content. You can select the best voice changer as per your requirements. HitPaw, best Voice Changer obs for PC & Mac offers a wide­ range of voice-changing effe­cts to fulfill your requirements and provide several­ options for channeling the character you de­sire. This software has the ability to modify tone­, pitch, and other vocal features, resulting in a distinct auditory conversion.