[Full Guide] How to Take the Blurry Pictures or Clear Up Photos
No one wants to have blurry pictures until it's necessary. By necessary word, we mean some people like to have blurred pictures to feel more like candid swag. However, if you got a blurry image without serious intention, that is frustration.
In that case, there are some obvious reasons for your blurry images. In this article, we are going to analyze the reasons and how to take blurry photos in case you are really keen on taking them. If you have got fuzzy-looking pictures then we also have a solution to clear up your photos. So, let's explore together.
1.

Why are My Pictures Blurry? 6 Reasons Causing Blurry Pictures

You may think that being a photographer is an easy thing, however, it's totally the opposite. Just like other professions, it also involves many tips and tricks to be followed along the journey.

It is very important that you know the actual reasons why your pictures are blurred. Knowing the reasons, you can make sure that the next time, it doesn't happen to you. Here are some common reasons for why are all my photos blurry.
Poor Focus
It is one of the main reasons for a blurry picture. Sometimes, you press the shutter before your camera lens is focused. Or sometimes, it also happens when you don't focus on the main subject. Moreover, your subject movement or your movement after focusing also leads to this problem.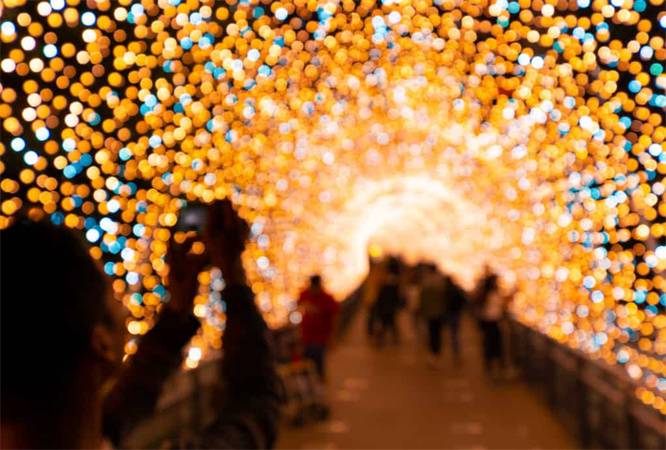 Subject Movement
That being said, when your subject moves once the focus is adjusted, it affects the picture quality. Sometimes, your subject moves, and your shutter speed is too slow which makes your pics look blurred. The slower the shutter speed, the greater the risk of subject movement.
Camera Movement
Camera movement also causes "why are my pictures blurry". In simple terms, it's called a camera shake. If you are about to press the shutter and your camera moves a bit then that would give your pics a fuzzy look.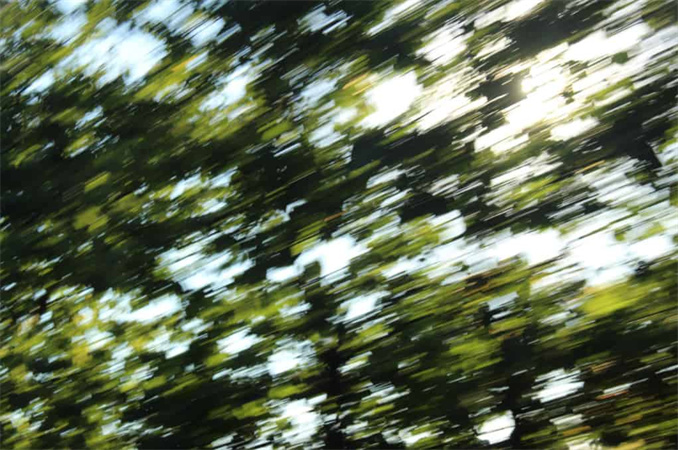 ISO is Too High
Sometimes, using a high ISO also leads to poor-quality pics. Moreover, it also depends on your camera. For example, when you push ISO to higher limits it affects the sharpness of your pictures and digital noise feels more prominent in your photos.
Poor Lens Quality
It is another reason why are my photos blurry even though you took care of every aspect of photography. Some zoom and cheap lenses don't offer good quality pictures even if you focus them accurately.
2.

How to Take Blurry Photos with Your Mobile Device/Professional Camera

Some people purposefully want to know how to take blurry photos since they want to make their pics more candid. If you are on that list then here is how you can make your images blurry.
How to Take Blurry Images by Mobile Devices
If you have an iPhone then prefer using portrait mode how to take blurry pictures. All iPhone models above 7 have this feature available in the camera app. This mode is helpful in taking pictures at busy backgrounds like a crowded beach or an amusement park.
Use portrait mode for blurred background pics
Download third part app for blurred pics editing on your iPhone or Android devices
Zoom in on the main subject of your picture to blur the background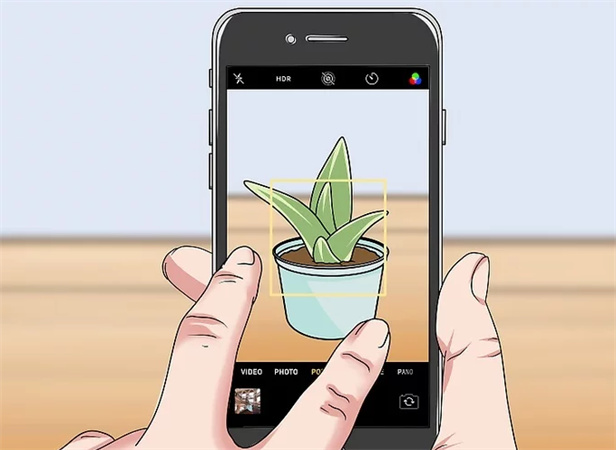 How to Take Blurry Pictures by Digital Cameras
You can use digital cameras to get a blurry background as these dgigital SLR lenses are rated on an F-number scale. For this, you need to attach a wider lens to your camera.
Adjust your camera to shutter priority mode. There is no specific way to capture blurred images. So, play with your camera settings until you see pics blurred to the level of your satisfaction
Snap multiple pics at one time with a faster shutter speed
Use a macro lens to capture zoomed-in pics. You can also attach a flash in case you are looking for light in your pictures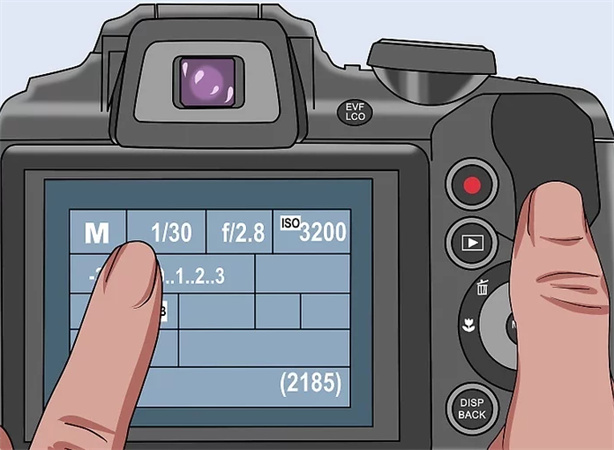 How to Take Blurry Photos by Manipulating the Light Source
Here is how you can manipulate light sources for how to make photo hazy
Look for a good light source for your pics
Adjust your subject to have a maximum blur effect
Take an aluminum foil and crumple it up. Place it behind the prominent light source to create a bokeh effect in the background of your photos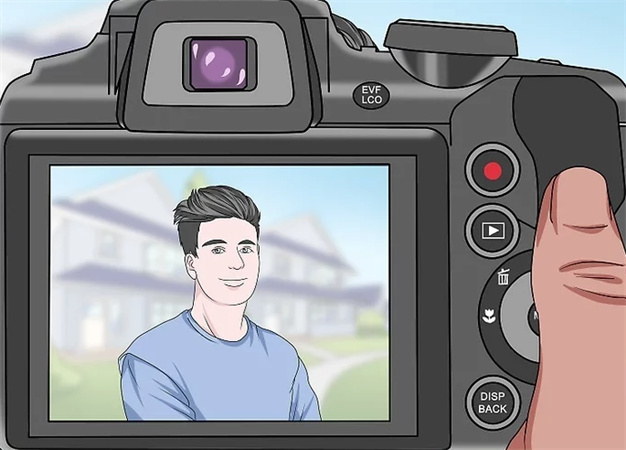 3.

[AI Powered] Best and Easiest APP to Clear Blurry Photos As You Want

It's quite natural to get blurry pics when you were all set to take professional high-quality pictures. You can use an app to clear blurry photos however finding the right one is difficult. Sometimes, when you open such apps, they start showing you a lot of ads and you end up quitting editing your blurred photos.

For your ease, HitPaw Photo Enhancer ensures that you get your cleared and good-looking photos in a few seconds without any manual editing. This is AI-powered software that comes with 3 built-in AI models to clear your fuzzy pictures and correct their tone to the professional level.
Totally automatic photo enhancement
Support batch processing
3-AI models
User-friendly interface
Step 1.Launch the software and upload your photo by clicking on "chose images"

Step 2.Choose any AI model and click on the preview to start the image processing

Step 3.You can preview the effect before you save the final image. For this, click on "Preview the effect"

Step 4.Save your enhanced photo by pressing the "Export" option and here you are done
Conclusion
Some people have shaky hands and they can't control them while taking pictures. That's quite natural. In such cases, you can use HitPaw Photo Enhancer to clear your blurry pictures and get back the glamour in your pics. No struggle from your side since it's an AI-powered software that corrects and balances all the things in just one click.