How to Fix Blurry Pictures All You Need to Know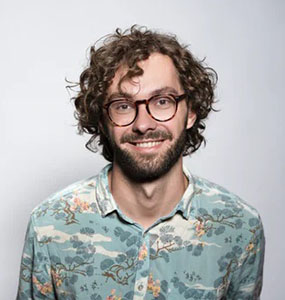 Joshua Hill
You are in front of a beautiful, breath-taking scene, a tender moment you wish to capture, or suddenly passing by something that just needs to be captured in a picture. You take the picture on your phone or with your camera, and to your annoyance, it is blurry. You cannot recapture the image, so your only option is to fix the blurry photos.
Part 1: Is There Any Way to Fix Blurry Photos
How to fix blurry photos is not as hard a question as it may seem. There are a variety of ways to fix blurry pictures. You can fix blurry photos online for free using a number of available software. You can use your computer or use apps to fix your photos quite easily.
Way 1: Use HitPaw Photo Enhancer
When searching for how to fix blurry photos tool, HitPaw Photo Enhancer is one of the top choices currently available to use. It is designed to be user-friendly software that will not only assist you in editing your images, fix blurry photos, video editing, and even animation of your images.
First, you need to download and install the software. Then click on the software's icon on your home screen to open it.

Once it is open, you can then import the photo you wish to edit into the software. You can drag and drop the image of your choice, or you can use the button provided to select the file of your choice.

Now you can preview the effect on your photo, click the preview button to process the photo. If the image is not as you expected, you can activate TTA mode, which will reprocess the photo for you.

Then you export your photo in the three formats provided to you via the software. These are WEBP, PNG, and JPG. Choose your preferred format and export your enhanced photo.
Way 2: Use Photoshop to Fix Blurry Photos
Adobe Photoshop is one of the many software and apps available for editing photos quickly and easily. It can be used on your computer, phone, and iPad so that you can edit your pictures anywhere, anytime.
You need to go to the creative cloud website and begin the process. Once download and installation are complete, Adobe Photoshop will open automatically.

Then you are provided with a variety of tools such as cropping, lighting background adjustment, and more. To crop and straighten your photo, simply click on the crop tool.

You can alter the layers in the photo using the adjustment tool to make colors and light brighter or more prominent.

Using the patch and spot healing brush tools, you can remove any unwanted elements from your photo.
Once you have completed editing your image and you are satisfied with it, you can save and export the image. It can be exported in SVG, PNG, GIF, and JPG file formats.
Part 2: How to Fix Blurry Pictures Online
Just because you have a blurry photo does not mean it cannot be fixed. Thanks to the internet, there are a number of ways you can fix your image online. There are software and app available to help you do just that.
1. Using Paint Tool to Fix a Blurry Photo
It is completely free to use and just requires a simple download for you to begin editing.
Simply open the program, select the sharpen tool from the effects setting. Correct any blurry part and then save the image.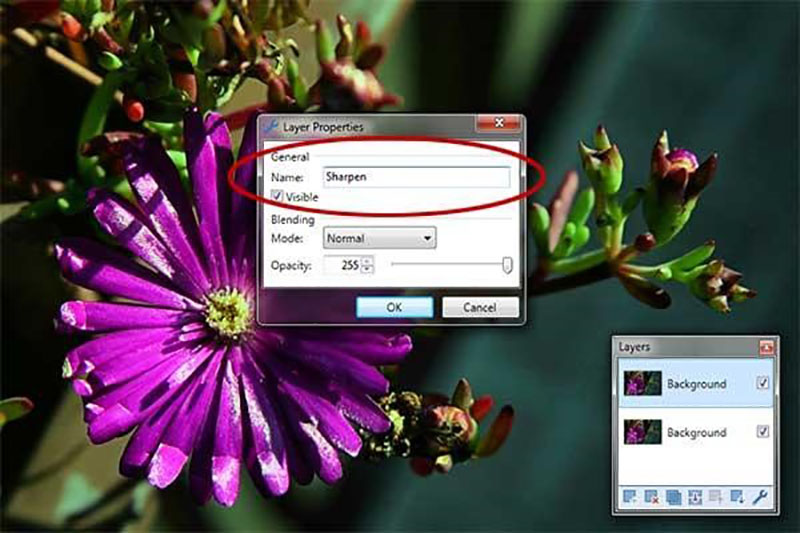 2. Using Pinetools Online
It is free online software that allows you to alter your photos in a variety of ways.
You simply need to open Pinetools online, click the images tab, then select the sharpen option and edit your photo.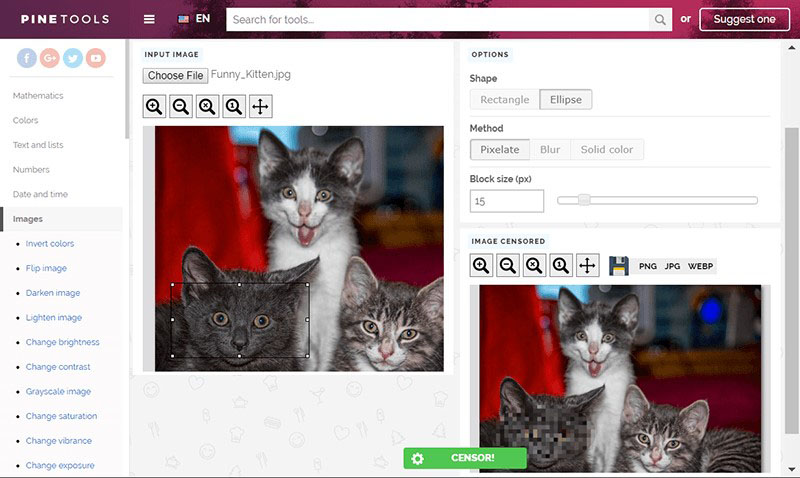 3.Using Blurity
This software can be used on MAC computers. The paid version allows for the use of the image without a watermark.
Add your picture, choose the part you wish to unblur, click the process button and save the image.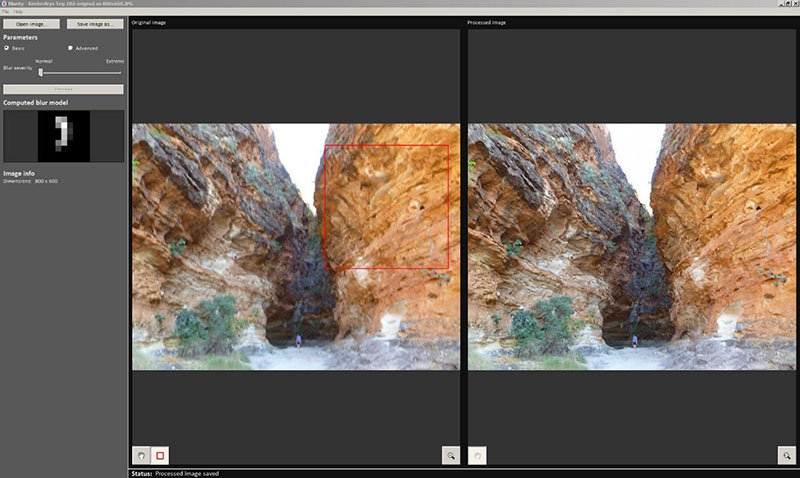 Part 3: The Five Apps to Fix Blurry Photos on Mobile
With so many apps available to edit your pictures, how to choose an app to fix blurry pictures and it can get confusing about which ones to use. Below are some of our best-recommended apps for photo editing:
1. Using Snapseed APP
One of the few free apps available, it has been created by Google.
You simply need to open the app and choose whether to add a filter (look) to your image or use the tools to edit the image.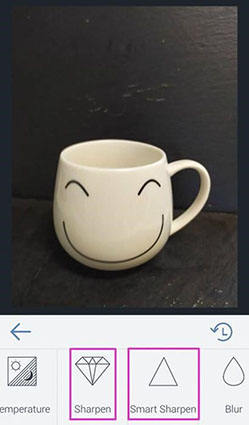 2. Using Editor and Collage Maker APP
Created by Befunky, this is a fun and free app that lets you edit your photos, make collages, and even add fonts.
The photo editor option easily allows you to sharpen your photos.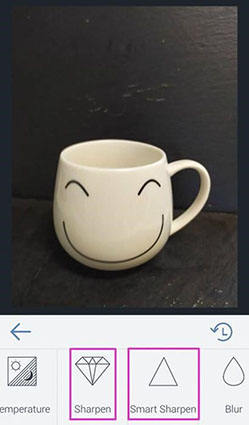 3. Using Pixlr APP to Fix a Blurry Photo
A completely free and easy-to-use app equipped with filters, and editing tools.
To edit any image, go-to editing tools, select the tool you want (in this case, sharpen) and begin editing.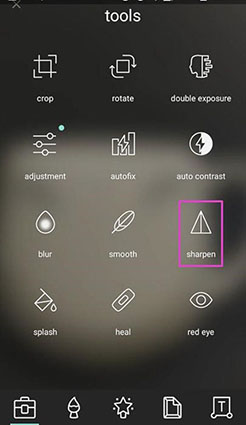 4. Using Fotor APP
You can share your photos with all the users of the app.
Simply select the edit option, pick the sharpen tool and unblur your image. Then you can fix a really blurry picture.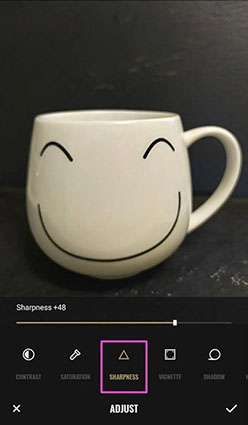 5. Using Lightroom to Fix a Blurry Picture
You must sign in using a Google or Facebook account. And some features need to be paid for.
Once you have chosen the image and you can see the sharpen option, which you can use to unblur your image.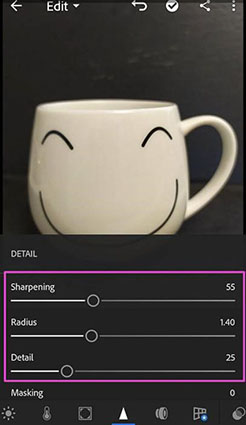 Conclusion
With the many apps and software are available at the touch of our fingers, there should be no need to ever worry about a blurry photo ever again. HitPaw Photo Enhancer is quick and easy to use. There is no need to adjust different tools or use a variety of different options. The software does a perfect job for you every time.