What is and How to Realize 4K Video Upscaling
Even if you have a 4K displayer, you won't be able to watch anything in 4K resolution until you subscribe to 4K channels, purchase a 4K Blu-ray player and 4K Blu-ray discs, subscribe to a premium plan with a media-services provider, etc. You presumably still watch the same shows you always have, except now they fill a larger screen.
Because of the prevalence of 1920x1080 Full HD material in today's media landscape (in both professional and amateur settings). Upscale 1080p to 4K is essential since, without it, content on a 4K TV or other display might appear significantly smaller in scale.
Part 1. What is 4K Resolution?
Let's define 4K and 1080p resolution so we're on the same page before we go any further. The term "4K" refers to a display with a horizontal resolution of 4096 × 3840 pixels and a vertical resolution of 2160 x 1080 pixels.
The 4096x2160 version is intended for home media use, while the 3840x2160 version is tailored to the movie industry. 1080p, on the other hand, is shorthand for video having a resolution of 1920 by 1080 pixels with progressive scanning.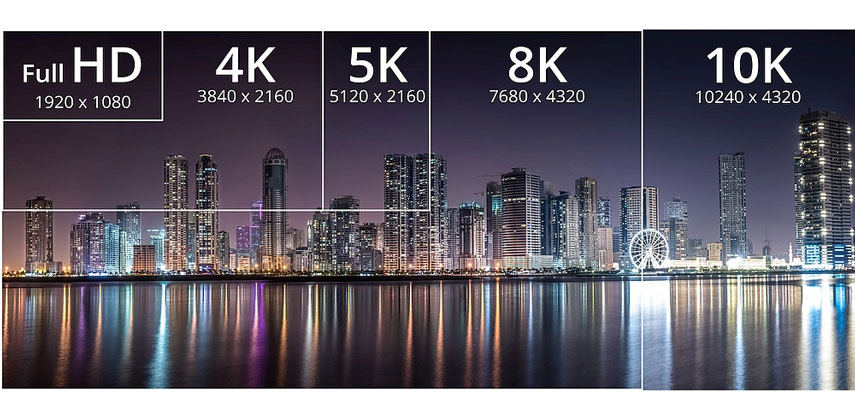 Part 2. What is 4K Video Upscaling?
Upscaling is the process of bringing a picture or video from a lower definition to a higher one. This means that the entire screen will be taken up with low-resolution content. DVDs with lower-quality video are often upscaled to Full HD before being viewed on an HDTV.
There are typically four resolution options: High Definition (1280x720), Full HD (1920x1080), Ultra High Definition (4K, 3840x2160), and Ultra High Definition (8K, 7620x4320).
Ordinary customers cannot afford the exorbitant cost and high equipment requirements for an 8K TV. Therefore, most consumers with high-end home theater systems can afford 4K. Ultra HD is not equivalent to 4K in video creation, but it does not seem to be a problem for its widespread acceptance among regular customers.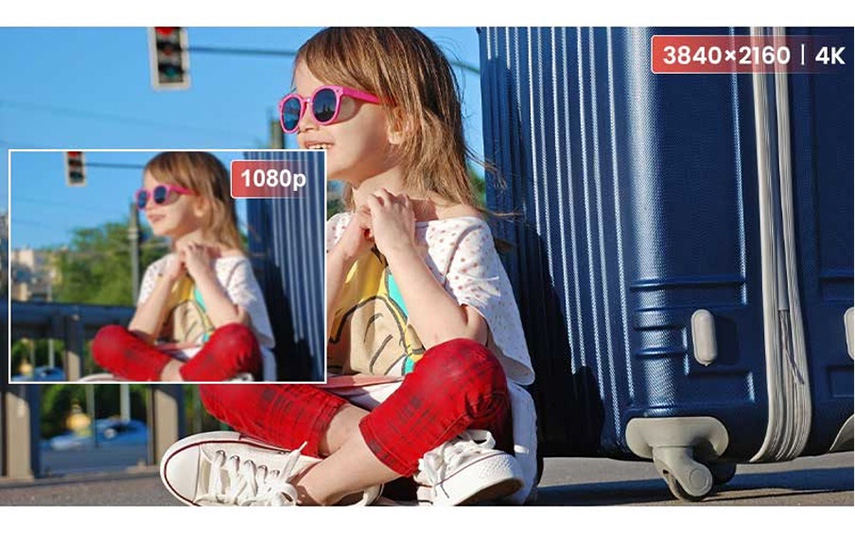 Part 3. Why We Need 4K Upscaling?
Pursuit of good experience:

Viewing high-definition videos is something everyone looks forward to. Netflix and Amazon Prime Video, for example, have introduced 4K video streaming online to meet consumer demand. However, you'll have to spend money if you want to watch 4K videos.

Platform limit:

Also, most of these streaming services impose restrictions on both online and offline viewing. Ditch the Netflix mobile app. In addition, both genuine and phony 4K displays may be found on store shelves.

Need for TV upgrade:

Meanwhile, producers are introducing novel marketing terminology like UHD upscaling to excite consumers' enthusiasm in 4K as it replaces HD in the home cinema. They say that 4K upscaling makes it possible for 4K TVs to display lower-quality content in full 4K resolution.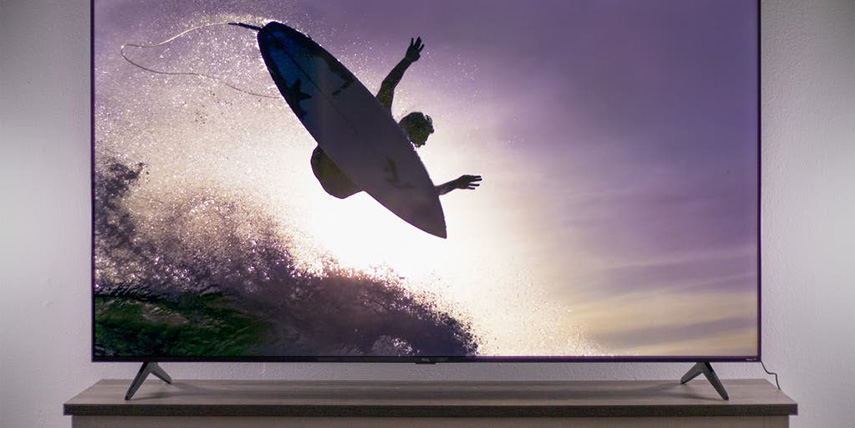 However, premium pricing for a 4K TV does not necessarily equate to industry-leading image and sound quality.
The easiest approach to get an overview of a product is to read reviews written by individuals or visit review websites. Does a 4K TV upscale on its own? Not all 4K upscaling TVs can live up to consumers' expectations. If you have the time, it's best to try it out in person at the shop.
Part 4. How to Enhance 1080P Video to UHD with AI 4K Video Upscaling Tool?
A simple and straightforward layout ensures that you will pick up the basics quickly. Programs like HitPaw Video Enhancer, which has an AI-powered enhancing function, further streamline the process of enhancing videos and provide the user room to improve their output. The simple way to increase your video quality with one click using this 4k upscaling software!
It is a trained AI video enhacement tool to convert SD to HD even 4K. The easy interface make video upscaling much more simple. You can also remove grain and noise from video in batch with 4 amazing AI models.
Learn how to enhance the video to 4K with HitPaw AI Video Enhancer from this video:
The following are the features of HitPaw Video Enhancer:
Convenient, one-click enhancements thanks to robust AI models.
There are 4 incredible AI models that can handle the vast majority of videos.
Improve your video quality to 2K, 4K, or 8K with no effort.
Incredible results with improved video quality
Here are the simple steps to upscale video to 4k using HitPaw Video Enhancer.
Step 1.To improve your videos, get HitPaw Video Enhancer and install it on your computer.

Step 2.You must first upload the actual video that you want the AI to improve.

Step 3.Once you've applied the appropriate AI models from the available three, you can watch a preview of the final result.

Step 4.To save the completed video, select "export."
Part 5. FAQs about 4K Video Upscaling
1. What is the difference between a 4K upscaling and native 4K?
The term "4K upscaling" refers to a player's method of increasing the resolution of an input source to 4K. The procedure requires Full HD input quality to work (1920x1080). It will play in a higher resolution of 3840x2160, up from the original 1920x1080.
The input resolution for content that is native to 4K is 3840x2160 (4K). Even while both native and upscaled 4K offer the same resolution, the native 4K is superior since it preserves more of the image's original detail. Details cannot be added via upscaling.
2. Where can I upscale a photo?
Trying to find a better way to enhance a video. That's why the HitPaw AI Photo Enhancer is so convenient. The process of upscale video to 1080p is as simple as:
1.

Download HitPaw's Photo Enhancer AI tool.

2.

Navigate to the program's user interface and upload the picture you took with your low-resolution camera.

3.

You can now quickly and easily upscale videos to a higher resolution of your choice.
Part 6. Conclusion
Now that you know what 4K upscaling is and how to use the best 4K upscaling software powered by AI, you can probably 1080p upscale videos to 4K with ease. This 4K upscaling program, once installed, will surprise you with its capabilities.
Upscaling from 1080p to 4K with HitPaw Video Enhancer offers stunningly improved video. By the way, the HitPaw Video Enhancer is a great tool to use if you want to improve the quality of your videos using AI 4k upscaling.
So, don't wait further or look for other programs, HitPaw Video Enhancer is the best program available to upscale your videos to 4K.