What is, Where and How to Watch Avatar in 4K
Avatar 2 is a highly-anticipated movie after the box-office success of its first installment 13 years ago.
People all around the world have wanted to immerse themselves in this otherworldly adventure for years, and now with the sequel promising improvements in visual effects, plotlines, and characterization through motion capture, the anticipation has reached an even greater level.
It's remarkable to think that so much more can be done with this science-fiction universe, given tech advancements since 2009. It is expected that Avatar 2 will captivate its audience with extraordinary visuals that were not seen before combined with its narrative. So, are you excited about avatar in 4k?
Part 1. What is Avatar Movie?
Avatar is a science fiction movie directed by James Cameron and released in 2009. It tells the story of a paraplegic marine who embarks on a journey to save a distant moon called Pandora from human resource mining.
In the first film, Jake Sully, played by Sam Worthington, is sent to Pandora by the humans hoping to use him to understand the indigenous Na'vi species in order to better exploit the resources on their land.
Avatar 2 will take place several years after the events of Avatar and is set for release in December 2022. As with any sequel, some characters from the first movie will be reprising their roles.
According to Cameron, the avatar 4k release will dive even deeper into both the main and side characters' lives, which should make for an exciting follow-up.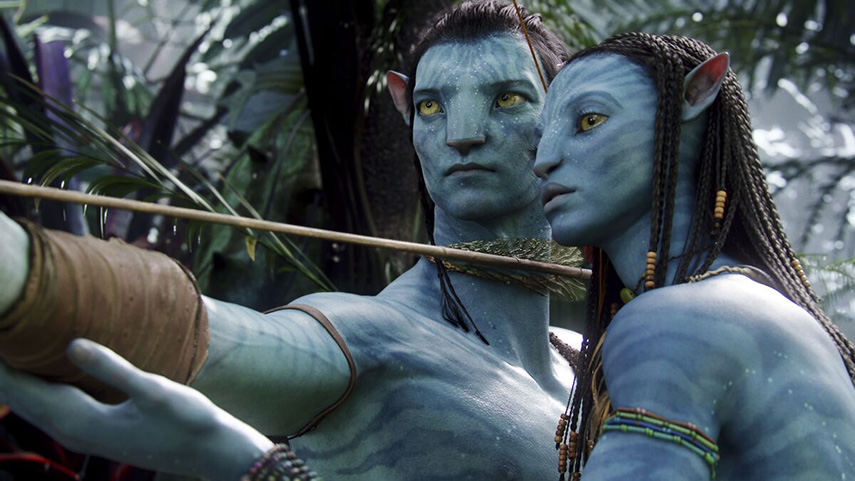 Part 2. What is the Difference Between Avatar and Avatar 2: the Way of Water?
Nearly every aspect of the plot suggests that Avatar 2 will go above and beyond its predecessor. Though Avatar's plot was simple enough to follow, the sequel promises more nuance with its human protagonists and Na'vi enemies.
The new avatar remake focuses on the families of Jake and Neytiri, the leads from the first film. In broad strokes, the narrative will see them uprooted from their comfortable home and traveling to unseen parts of Pandora.
Since Neytiri and Jake have an adopted human kid named Spider in the new narrative, the story's topic is said to be the extent to which individuals would go to keep their family together. This increased focus on the characters' feelings should help the film succeed where the previous Avatar fell short.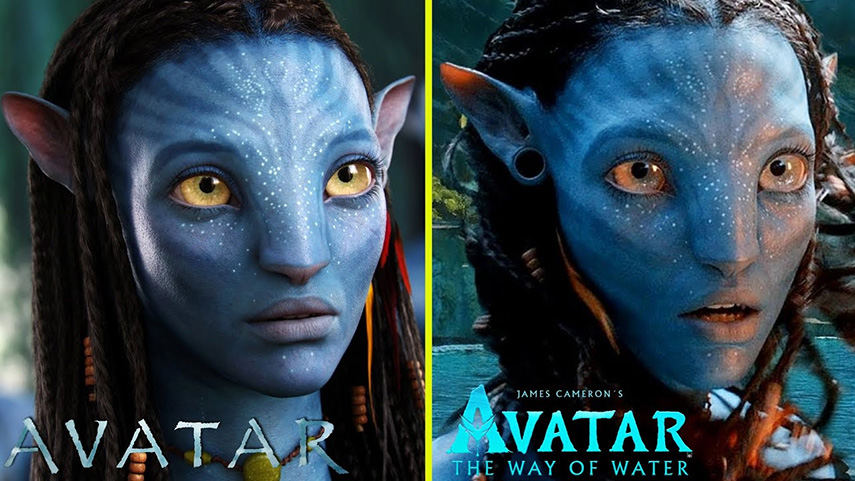 Part 3. Where You Can Watch Avatar and Avatar 2 in 4K?
1. Disney+
If you haven't seen avatar UHD and want to catch up before Avatar 2, Disney Plus is your best bet. In 2019, when the service originally debuted, it featured the first Avatar film.
To promote Avatar: The Way of Water, Disney re-released Avatar in theaters in September. Therefore, the movie was taken down from the service earlier this year. To everyone's relief, Disney Plus has reinstated Avatar after a brief layoff. The original avatar 4k release date was 16th December.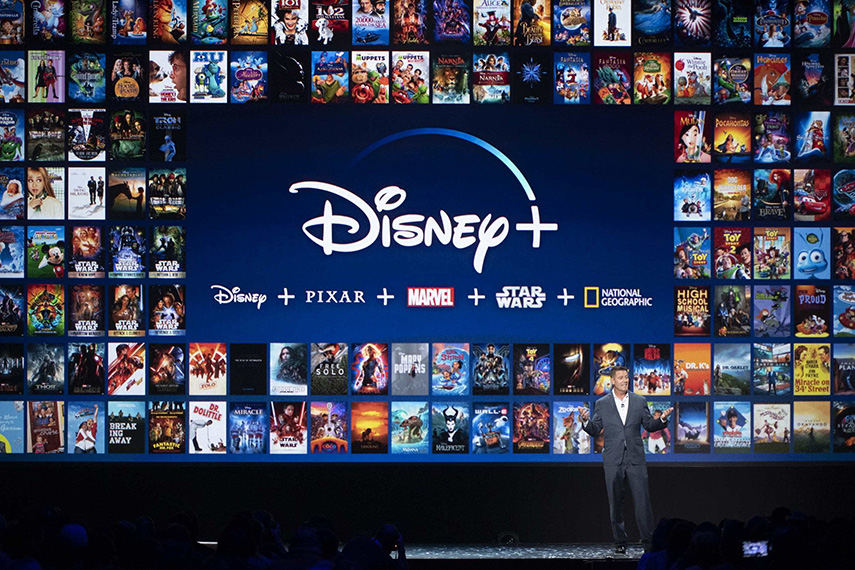 2. Amazon Prime
Avatar is available for streaming via the Amazon Prime Video app, which can be accessed from your smart TV if you have Amazon Prime.
You can also watch avatar 4k amazon prime, which is a fantastic option. Simply log in to your Amazon account. Then you can go ahead and look for the avatar 4k movie to start watching right away.

Part 4. Why You Can't Watch Avatar in 4K?
The following can be the possible reasons why you can't watch Avatar in 4K:
The permission limitation
The copyright and other related intellectual property rights of Avatar belong to 20th Century Fox, which has only granted permission to watch the film in a limited resolution.
The technical incompatibility of existing hardware: Many existing television sets and media players are not capable of playing 4K content. Therefore, users cannot watch 4K versions of Avatar on their existing hardware.
Player limitation
Some of the existing media players are only capable of playing certain formats, such as Blu-ray or DVD. As these media players do not support avatar remastered 4k, users cannot watch Avatar in 4K.
Network limitation
Internet bandwidths in many parts of the world are not fast enough to allow the streaming of 4K content. This limits the availability of Avatar in 4K on streaming services such as Netflix, Hulu, and Amazon Prime Video.
Part 5. How to Enhance Avatar Movie to 4K with Video Enhance AI Tool?
Some people may have downloaded avatar 4k full movie online on their own computers and found that the clarity is not enough when watching it. But there is no need to worry because we are going to provide you with an excellent way to enhance your Avatar movie using HitPaw Video Enhancer.
Video enhancer software is never easy to find, what with all the different programs out there promising to improve videos quality. But among the many video enhancer AI tools available, HitPaw Video Enhancer stands out as a top choice for adding a better feeling to your videos.
HitPaw Video Enhancer provides every feature you might desire in a video upscaler, from boosting the quality of an outdated movie to eliminating noise and making a hazy video seem sharp and focused on boosting the volume of a video. The easy steps and trained AI tech will help you make your video clear with ease.
Here are some of the features of HitPaw Video Enhancer:
One-click for the AI to upscale your video using its extensive training data.
Raise the resolution of your videos up to 8K to fix their low quality.
Help videos glow by giving them the greatest noise reduction technology has to offer.
Specially programmed AI for use in perfecting animation and human face videos.
Preview the enhanced video with no watermark.
Here is how to use HitPaw Video Enhancer to enhance Avatar movie:
Step 1.HitPaw Video Enhancer is available for download on the official website. Download and Install it on your computer.

Step 2.Simply upload the original video you wish to edit and improve using AI.

Step 3.Choose the AI model to process the video.

Step 4.Preview the video after applying the appropriate AI models from the three options provided.

Step 5.To save your edited movie, select "export" from the main window.
Learn how to enhance downloaded Avatar movie even to 4k from this video:
Part 6. FAQs of Avatar in 4K
1. How long is Avatar 2?
The duration of Avatar 2: The Way of Water is 3 hours, and 12 minutes (or 192 minutes). That's 30 minutes more than the previous Avatar, so even long-time viewers will have a substantial time commitment.
2. What age rating is Avatar 2?
Neither sexual content nor overt nudity is included in Avatar: The Way of Water. It is safe for 13 years and older kids and adults.
Like in the previous film, the Navi doesn't seem to cover up much. When a Navi is first introduced, she is depicted floating in a tank while her breasts (and nipple) are exposed. However, this is only a passing thought at the present time.
It's not a sexual story, but some of the characters wear loincloths that are hardly more than g-strings.
Part 7. Conclusion
Due to the above-mentioned limitations, many users cannot watch Avatar in 4K. However, with the advancement of technology and increased internet speed, you will need to use an AI video enhancer to watch avatar high quality.
We recommend you use HitPaw Video Enhancer for this reason. It is the best AI Enhancer that can help you to enhance your movie.