1080P VS 4K: What is the Difference and Which One to Choose
You certainly love to watch your favorite shows on a brighter screen. Right? However, what if you see more transparent and fully glassy content on your device? That's exactly what high resolution does for the viewers.
If you're also wondering, "is 4K better than 1080P" stop questioning yourself, as this article has covered all the primary differences between the two resolution types. So, let's learn more about this topic.
Part 1. What is 4K and 1080P?
Watching videos on 1080P or 4K gives you a full experience of visuals and other display forms. But still, there exists a difference between 1080P and 4K. Before we dive deep into the hot details of 1080P VS 4K, you should clearly understand these terms. 4K and 1080P display resolutions are the key part of any media devices.
Below is a detailed overview of both terms explained in a highly understanding way:
What is 4K:
In simple terms, a 4K resolution is a form of display that ranges to a maximum of 4000 pixels. Being the high-quality display type, it is commonly used in cinematography and large digital televisions. It refers to the number of horizontal pixels and is four times higher in quality than standard resolution types.
What is 1080P resolution:
When we are comparing 720p vs 1080P vs 4K, unlike 4K resolution types, 1080P refers to a vertical display resolution that ranges from more than two million pixels. It means you can still see a translucent and brighter screen even with a 1080P resolution type. It is often termed standard resolution and is widely used in smartphones, Netflix shows, and Blu-ray Discs.
Part 2. 1080P VS 4K: What are the Differences between 4K and 1080P?
Compared with FHD VS UHD, 720P VS 1080P VS 4K has a much bigger difference. If you zoom into a picture, you might observe small dots or blurriness in it. These dots show the pixels and indicate the poor quality of that image. The big question is: Is this quality difference due to 4K resolution VS 1080P resolution?
To answer it, enlisted below are some unique points that clearly describe the difference between 4K and 1080P. Let's have a look at them one by one.
1. Quality
Sharpness or quality is one of the most obvious differences of 4K and 1080P difference that a standard user can also observe. You will see large production companies preferring 4K technology over other resolution forms. It is because 4K is four times better and ultimately higher in quality than that of 1080P.
2. Dynamic Colors
When comparing 4K video with 1080P, you'll experience a broader difference in color and display features. For example, a device with 4K resolution allows high dynamic colors and more deep shadows than a television screen with a 1080P media file. Moreover, FHD vs. HDR difference can also be seen in your content quality and brightness.
3. Availability and Price
Regarding availability, most modern TVs and digital devices use 4K resolution to give viewers a more direct experience. According to recent studies, there has been a tremendous increase in the production of 4K devices, which shows its demand and supply worldwide.
If you're wondering, "is there a big difference between 1080P and 4K" in terms of price, the answer is YES. For all the possible reasons, a 4K device is much more expensive than a standard 1080P television or any other gadget. At the time of writing, 4K devices range from more than $300, while 1080P ranges from $100 to a maximum of $250.
Part 3. Which One to Choose: Is 4K Better than 1080P?
Different resolution forms often need clarification, especially when buying a high-quality device. Now cameras and televisions choose high-quality media files due to their increased screen display and other features. Still, the question arises whether 4K is better than 1080P or otherwise. To get the answer, let's learn more about each of them.
Why Choose 4K?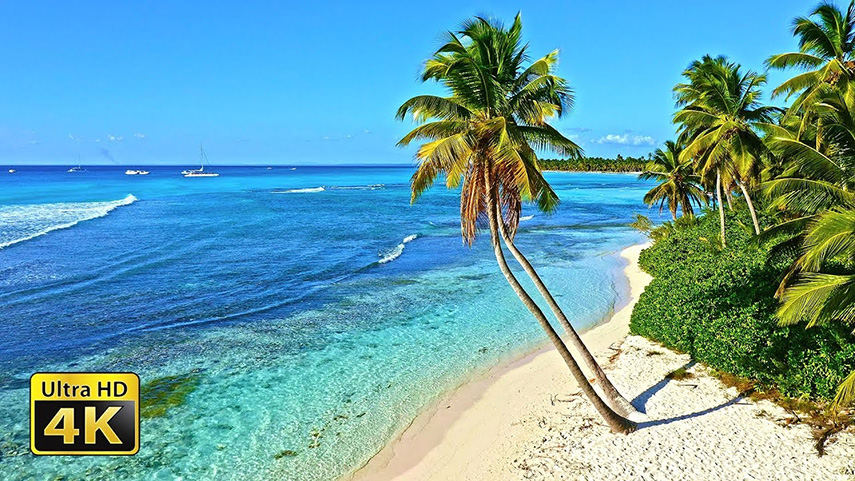 Professional videographers' priority is always to get high-resolution footage that looks engaging and more attractive. For this, nothing is better than 4K resolution. Enlisted below are some of the fundamental reasons that show why you should choose a 4K display resolution:
1. Resolving Power
Thanks to the ultra-high-definition(UHD) technology of 4K, we see intricate and high-contrast video files on our screens. Moreover, compared to 1080P, a 4K resolution has high resolving power that solves the issues of blurriness and poor quality.
2. Clear Picture
When discussing 4K or 1080P which is better, you should always consider the resolution power and picture quality. A 4K media file gives a closer view even from an optimal distance, whereas a 1080P video provides the standard video quality to its users.
3. Upscaling
It's always easy to upscale a video with 4K resolution than a video with 1080P resolution. Whether you have recorded the footage in high-quality or not, you can easily downscale it to 2k or as required. In this way, you get more clear motion picture experience as well.
Why Choose 1080P?
Although there has been a tremendous increase in the use of the latest technology and 4K resolution, some devices still prefer 1080P compared to 4K. Why? To get a better and more lucid idea, continue reading.
1. Battery Time
When you are recording at a high resolution, let's say 4K, your device heats up quickly due to large pixels operating inside the system. It alternatively drains your device's battery causing low charging even after a few hours of use. Therefore, 1080P is a better option as it runs on standard resolution and does not drain the power quickly.
2. Storage Space
Another fundamental reason you should use 1080P vs. 4K resolution is that it takes much smaller storage space than a higher 4K resolution. When you are recording at 1080P, you are in a standard quality mode which does not affect the device's storage capacity. On the other side, recording at 4K uses more space and power simultaneously.
4K VS 1080P: Final Pick
Now, can you tell the difference between 1080P and 4K? If not, you're still confused about deciding what's better, 1080P or 4K? Don't worry, as the choice is yours. You just have to consider your priorities and requirements before choosing any resolution. For instance, if you don't want to compromise on the quality and display colors at all, then 4K is a perfect pick for you.
Part 4. FAQs of 1080P VS 4K
1. What are the Best Cameras for 1080P & 4K Video Recording?
A camera is the best option if you want to know the difference between 4K and 1080P video recording. However, the choice of a camera should be made carefully. Here are some best cameras for 1080P and 4K video recordings:
Canon EOS R5
Sony A7C
Panasonic GH5
Sony a7 III
Sony HXR-NX80 Compact NXCAM
2. 4K VS UHD VS FHD: What is the difference?
There are many differences between 4K, FHD, and UHD, such as in picture quality, width, and high definition. With 4K, you get more apparent footage, FHD is best for full HD images, and UHD provides an ultra-high-definition view on TV.
3. 4K VS Full HD which is better?
Full HD, also known as FHD, is the resolution currently used on most televisions, Blu-ray players, and video content. The image is 1920*1080 pixels (2.07 megapixels). Full HD is also referred to as 1080i and 1080P.
4K has a resolution of 4096*2160 (8.8 megapixels), higher than FHD.
4. Does 1080P look good on 4K TV?
1080P on a 4K screen will look the same as 1080P on a 1080P screen. There will be no improvement as the quality of the video is already limited, regardless whether you play it on a higher resolution screen.
Part 5. Ultra-tips: How to Convert 1080P video to 4K Quality with AI Video Enhancer?
As it is clear from the above difference between 1080P and 4K that a 4K resolution is best for high-quality images and videos. Thus, what should you do if you cannot get a 4K camera or TV but want high-quality footage? Relax, HitPaw Video Enhancer is here for you.
With excellent features and superior video functionalities, HitPaw AI Video Enhancer focuses on AI enhancement tools that automatically enhance your video quality. Hence, you will be free from all worries of poor resolution and low quality.
With this HitPaw AI video upscaler, you can complete your task to convert 1080P to 4K with only one click, and you don't need to be equipped with professional skills. And the interface and steps of this AI video enhance tool is the most easy for you.
Features of HitPaw Video Enhancer:
Exclusively designed with AI technology
Preview the before & after effect with NO Watermark
It comes with noise reduction model to provide the best quality
It supports batch processing a few videos at the same time
Upscale the old footage from 1080P to 4K or up to 8K
Safe and easy to use with 4 AI models
Learn how to enhance the 1080P to 4K with HitPaw AI Video Enhancer from this video:
Steps of How to Enhance video to 4K with HitPaw Video Enhancer
Step 1.Download and install the HitPaw Video Enhancer on your computer.

Step 2.Upload the original video you want to modify or enhance.

Step 3.Now, choose any of the three AI-enhancing models available on the software. Select any model as per your video requirement.

Step 4.The auto-enhancement feature will automatically enhance your video quality. You can easily preview it before exporting the video.

Step 5.Export and save it in your local files.

Below is another before and after comparison of video quality enhancement.
Conclusion
From above, you've got a complete list explaining the difference between of 4K video resolution and 1080P. Make sure you choose the best one per your requirements and video needs.
However, if you cannot get 4K for any reason, using the HitPaw Video Enhancer is highly recommended, as it delivers the best results. Download it for free and discover its magic now!