How Do I Convert MP4 to FLV Free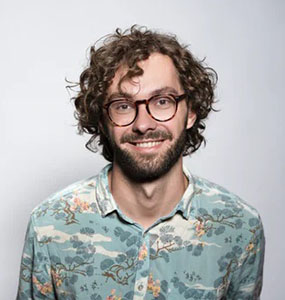 MP4 is a widely used video format, and many content creators tend to opt for this file format to store and create videos. However, many people still want to keep the videos in FLV format, and there can be some unforeseen reasons behind this decision.
Since everyone wants a smooth transition when converting MP4 to FLV, no one intends to lose resolution quality; finding quality tools remains the challenge.
This guide has something interesting to help you get quality options to transform MP4 files to FLV. Let us begin it.
Part 1: What is FLV?
Many people aim to convert MP4 to FLV, and there are some significant reasons behind it. The meaning of FLV is Flash video which is a new file format and offers a relatively small size than MP4.
In addition, it also comes with a fast-loading spear, meaning you can easily watch the FLV videos over the internet, including Facebook, Vevo, Yahoo, and YouTube.
It also solves the problem when the MP4 file doesn't support any particular device, playing the video on that device.
Those who create video content regularly prefer FLV as it occupies a small size and offers high speed than MP4.
Hence, if you're looking to transform MP4 video to FLV, we'll reveal the best MP4 to FLV converter later in this article.
Part 2: The Best Way to Convert MP4 to FLV with Freeware
Finding an appropriate tool to convert MP4 to FLV is quite challenging, but HitPaw Video Converter's arrival has made everything smooth.
It is quite heartening to come across that HitPaw Video Converter holds the ability to convert the video and audio clips to 1000+ video and audio formats.
On top of that, the presence of a hardware acceleration feature ensures that the conversion process doesn't face any issues, making it the best tool to convert video and audio files.
This tool's ability doesn't limit converting the videos and audio. Instead, you can also download fascinating and powerful videos from thousands of websites, including Facebook, Twitter, YouTube, Vimeo, DailyMotion, Instagram, etc.
In addition, HitPaw Video Converter also brings gigantic editing tools to adjust your audio and video files.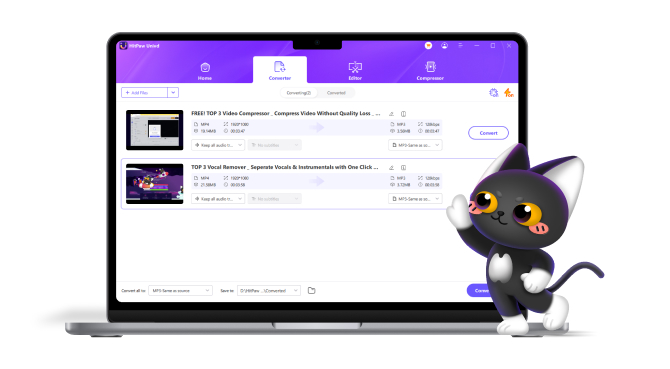 Here is know more about its features:
Allows you to download videos from 10000+ websites.
Converts the video and audio files pretty rapidly courtesy of hardware acceleration.
It is compatible with 1000+ file formats.
You can also edit your video and audio files.
Available at affordable rates.
Converts the videos with a few simple clips
How to convert MP4 to FLV using HitPaw Video Converter?
Step 02 After visiting the interface of HitPaw Video Converter, tap the ''Add Video'' icon and start importing the MP4 file from your computer's library. Drag the imported video to HitPaw Video Converter's timeline afterward.
Step 03 Once the video is transferred to the tool's timeline, you need to select FLV format as your output video format.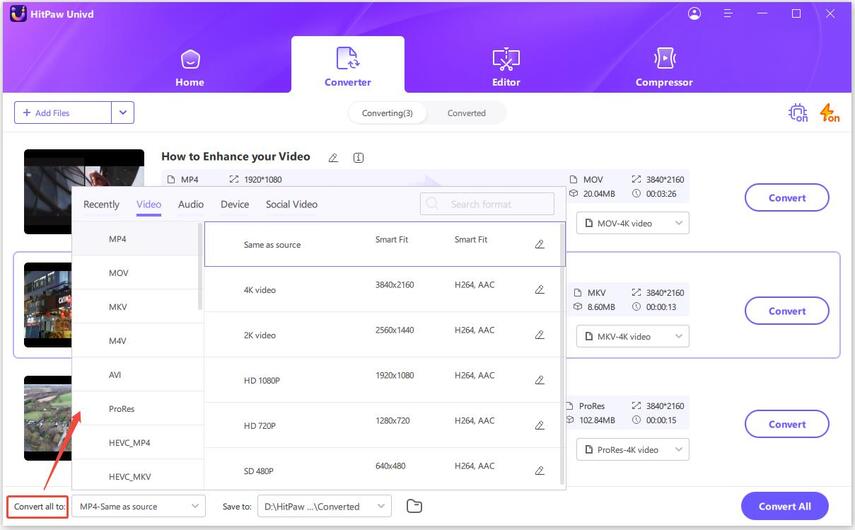 Step 04 After selecting the output format, all you need to do is tap ''Convert'', and it will start converting the video to FLV format. The process takes a few moments before getting everything done for you. Export the file once it gets converted into your desired format.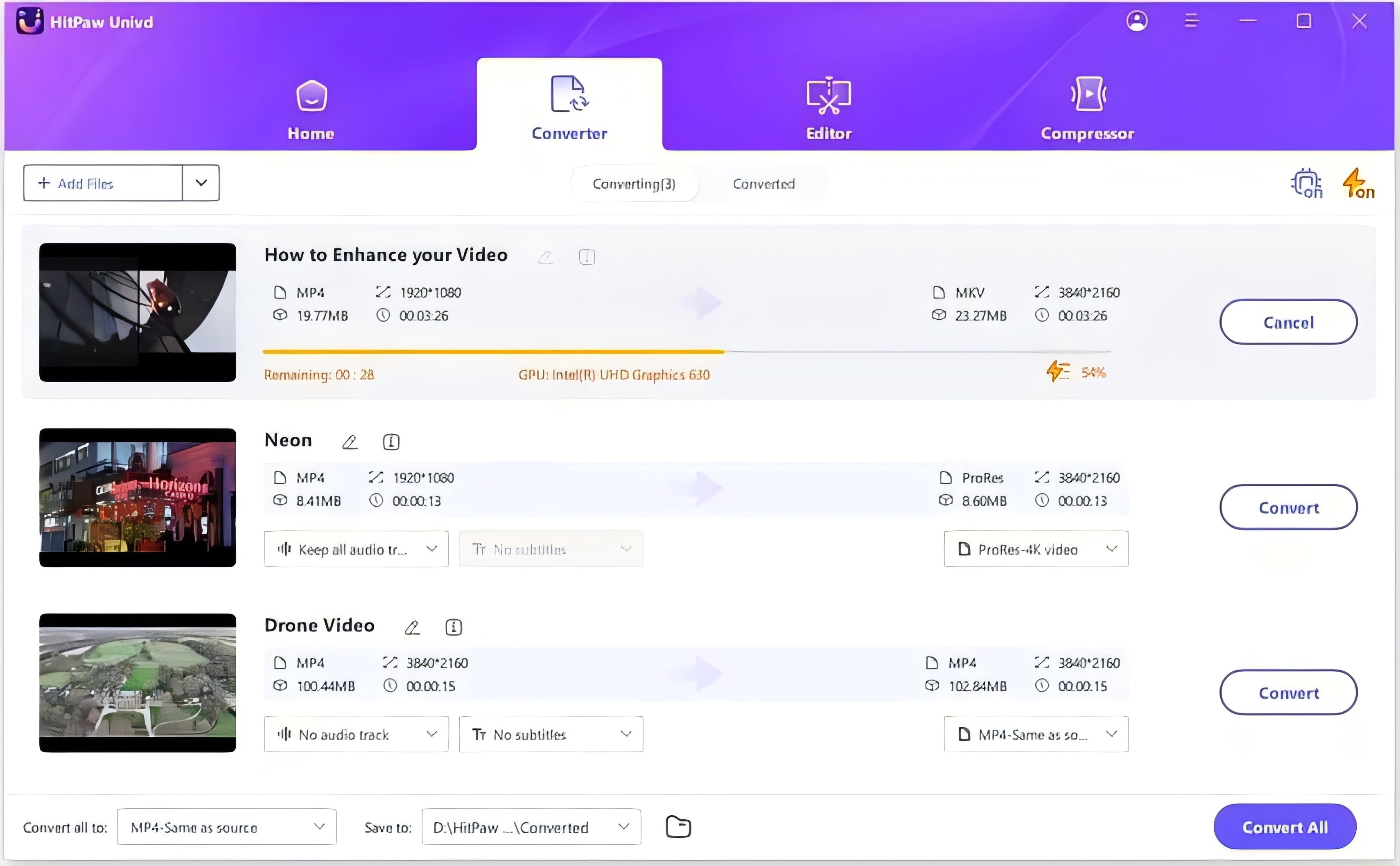 Part 3: How to Convert MP4 to FLV Online
Here's the list of spectacular tools that can help you convert MP4 to FLV.
HitPaw Online Video Converter is the best MP4 to FLV converter with various features to convert the files with no quality loss.
Using this excellent tool, you don't need any software. Instead, you can convert your files by visiting the tool's official website for free. Surprisingly, this tool doesn't irritate by presenting unwanted ads and watermarks.
Here's the step-by-step guide to converting MP4 to FLV.
1

To begin with, visit the official website of HitPaw Video Converter online, and you can navigate to this tool by using any web browser. Next, import the MP4 file by tapping ''Choose File''.

2

Select FLV as your output format and proceed ahead.

3

You can start converting the video file by clicking the Convert icon. It will convert the file into your desired format.
2. CloudConvert
Cloudconvert is a relatively advanced online converter that allows you to convert the video files into the desired format.
Fortunately, it doesn't affect the video's resolution quality, meaning you can convert the videos into original quality. On top of that, using this tool is safe as it doesn't create threats to your PC.
Follow the guide below to convert MP4 to FLV.
1

Visit the Cloudconvert official website and select MP4 to FLV from the banner section.

2

After hitting ''Select File,'' start importing the file you'd like to convert into FLV file format. Start converting the video files into your desired format after hitting the'' Convert'' icon.
3. Convertio
Convertio is a reliable and safe option and has been a massive tool for transforming the MP4 files into FLV. It comes with a pretty fast conversion speed, and you won't face any difficulty while converting the files, nor do you find any quality loss in your video.
Here's how to convert MP4 to FLV.
1

Visit the official website of Convertio and then upload an MP4 file into its main interface.

2

After uploading the MP4 file, select FLV as your destination output format.

3

Tap Convert, and it will begin converting the file into your desired file format.
HitPaw Video Converter meets all of those conditions that will offer you the best service to convert videos to any formats you like such as MP4 to WAV, SWF to MP4, VOB to MP4.
Part 4: More FAQs about MP4 to FLV
1. Is FLV or MP4 better?
MP4 is a more popular format and supports almost every player and device. However, you may require an FLV format to run a particular video.
The quality of both the file formats depends upon the codecs used. Hence, it isn't easy to distinguish these two formats, but many people still opt to convert MP4 to FLV due to the minor occupation of FLV.
2. Can I convert MP4 to FLV using VLC?
You can convert MP4 to FLV as it is a befitting MP4 to FLV converter. Here's how to do it.
Step 1: Select Convert/Save after hitting the'' Media'' icon.
Step 2: Import the MP4 file by hitting Add and then tap Convert/Save icon afterward.
Step 3: Select the FLV format as your output format and tap the Save icon.
Conclusion
This article has everything that makes your job pretty simple converting MP4 to FLV. You can find out why people intend to convert from MP4 to FLV.
Of all the methods you can find out after reading this guide, HitPaw Video Converter stands tall, easily outplaying any other tool. It is a highly recommended tool courtesy of its fast speed to convert video and audio files.