MP4 to OGG Converter: How to Convert MP4 to OGG Easily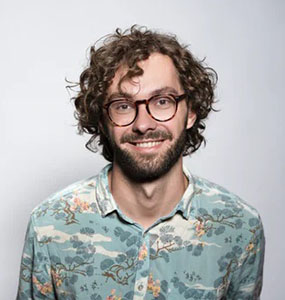 With it, users can edit and stream high-quality multimedia files. In the digital world, OGG files are not very popular because Apple does not support OGG file formats, and MP3 files are more common and widely compatible.  These are primarily used for audio storage. Also, it is similar to MP3 formats, but the sound quality is better. Furthermore, OGG files are supported by many software players and portable players. For this reason, you sometimes have to convert MP4 to OGG. You have already found a good converter in this article, so you don't need to search for one. Here are five different ways to convert MP4 to OGG as well as for instructions.
Part 1. Why Need to Convert MP4 to OGG Audio File
While MP4 may be popular, there are several other more attractive benefits to using OGG for the multimedia experience it provides. For instance, OGG is much more efficient and delivers a high-quality sound experience without compromising on its portability. As an open-source and royalty-free format that content providers can use to distribute their audio, OGG is perfect if you're looking for a variety of options! MP4 might be on par with OGG when it comes to compression as well as providing a high-quality sound experience, but that's not all there is to consider in today's competitive marketplace - and OGG users simply benefit from a much higher level of flexibility. Some reasons to use OGG include: 
It is first of all an open-source multimedia file format. A great feature of it is that you can freely download, re-distribute, and modify whichever media file you want.
Aside from audio and video, the OGG format can also be used to stream text and other types of content.
Finally, it is a free and copyrighted resource.
Part 2. How to Convert MP4 to OGG with HitPaw Video Converter(The Best Way)
If you want to convert your video to other formats, maybe you are looking for an all-in-one MP4 to OGG converter. Fortunately, if you want to convert your video to another format, HitPaw Video Converter might be your option. HitPaw is a powerful and easy-to-use media converter to convert video to other video or audio formats. It is an all-in-one MP4 to OGG converter that can meet all your need.
Features of HitPaw
1

Export MP4 audio files in OGG format.

2

Convert MP4 to OGG while maintaining original audio quality.

3

Utilize multi-threaded technology for batch conversion.

4

Split or trim the long audio file to make sharing easy.

5

Designed to work with both Mac OS X and Windows 7/8/10.
Steps to Convert MP4 to OGG with HitPaw Video Converter
Step 01Download and install HitPaw Video Converter on your computer. Start the program once it is installed
Step 02To import the MP4 video you want to convert, click Add File or drag the file directly into the program's interface. You can use HitPaw Video Converter to convert any number of MP4 files to OGG files simultaneously.
Step 03Select OGG from the drop-down list when opening the Profile or clicking Convert All.
Step 04The MP4 to OGG Converter offers several useful features, such as cutting, merging, and adding effects. During the process, you make changes to the loaded file. Simply click Edit or Cut.
Step 05To convert MP4 to OGG, click on the Convert button. Within seconds, the video will be converted from MP4 to OGG with great audio quality.
Part 3. How to Free Convert MP4 to OGG Online
A good online converter can help you convert your MP4 file to OGG. Furthermore, the much-needed advantage of an online converter is its mobility. More than the other types of converters, the online converter allows users to access the conversion software via a web browser. It means that you can do the converting task on a computer, laptop, tablet, or even an iPad. Here are the 5 best online converters that can convert MP4 to OGG online.
4 Best Free Convert MP4 to OGG Software
1. Convertio
A popular program is Convertio. This program offers high-quality conversion at a simple interface for everyone. Furthermore, it also supports other formats including 8 different types of files in addition to MP4 to OGG conversion. Here are the steps to practice.
Step 1: Add your MP4 files. From the main page, select the files you wish to convert by clicking the red button "From Computer".
Step 2: Decide on the output format. To choose OGG, select the drop-down menu.
Step 3: Start the conversion. To make a conversion, press the "Convert" button.
2. Online-Convert
Another convenient online converter is Online-Convert. Designed in a safe and reliable green and white color scheme, this converter is easy to use. Exactly as it should be. Furthermore, it offers seven different file converters for you to choose from including OGG to MP4 converter.
1

Select MP4 files. Go to the "Audio Converter" page and select "Convert to OGG". Now you can select your files.

2

Convert MP4 to OGG. Afterward, you can edit the document according to its content. If not, simply click "Convert files" to begin.
3. ZAMZAR
If you're looking for a good online converter, try ZAMZAR. There is an online video converter, an audio converter, an image converter, an eBook converter, etc. It's free and doesn't require an account. Then read on to find how to switch MP4 to OGG with ZAMZAR.
1 Choose MP4 files to convert

On the home page of the ZAMZAR site, you will see many options. After that, select the "Convert Files" option and the MP4 files you wish to convert.

2 Choose OGG as the export format

In the next box, select the format to be converted.

3 Convert the MP4 into OGG

If you select the third option, you will be prompted to enter your email address. To begin the conversion, click on the "Convert" icon.
4. CloudConvert
In comparison to other online converters, CloudConvert has a lot of features and is very fast. Continue reading to learn how to convert MP4 to OGG.
Step 1: Add an MP4 to the library Tap "Select Files" at the top of the page and then select your files.
In step 2, select OGG as the output format and begin the conversion A format selection option will appear on the next page. Select it. Afterward, click "Convert".
The Bottom Line
If you are looking for a resource to convert AVI to MP3, you've come to the right place! HitPaw Video Converter allows you to easily convert your .avi files to .mp3 files. It's completely free, easy to use, and works quickly. In addition to MP4 to OGG conversion, it also allows you to convert MP4 to MP3, AVI to WMV, AVI to MOV, FLV to MP4, and more. We made sure that the output video file is of the best possible quality. Furthermore HitPaw Online Video Editor is 100% free with no advertisements and no file size limits.