10 Best MP4 to MP3 Converter for Windows 10 [Free, Paid]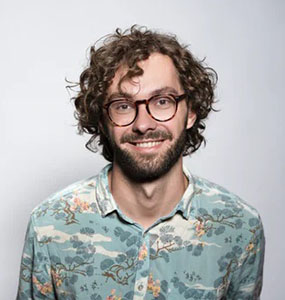 Joshua Hill
Many individuals have the experience of discovering a song's video but cannot locate a website where they may download the music for free. In such situations, the first option that springs to mind is to use a free best MP4 to MP3 converter. However, not all applications that claim to be free offer a free service. As a result, you must choose software that meets your requirements. This article will save you from attempting a plethora of applications of the best MP4 to MP3 converter online.
How to Convert MP4 to MP3 in Windows
Best Free MP4 to MP3 Converter on Windows-HitPaw Video Converter
Users often convert music videos from MP4 to MP3 since MP3 audio files are lower in size. You don't have to play the video to listen to the music this way. Here, the HitPaw Video Converter facilitates the conversion of videos and audio to any format.
Download and Install. Install HitPaw Video Converter on your PC, then launch the software and select Video Converter.

Upload Your Video/Audio. Click Add Files, Choose file, or drag and drop your video/audio file into the program. Please keep in mind that you may convert several videos and audio at once.

Choose Settings. Then, click options to pick the video/audio format you desire on the right side of the screen. You may also choose a different resolution to convert to.

Convert and Preview. Finally, you may convert a single video by clicking the Convert button, or you can batch convert all videos by clicking the Convert All button. Then, go to the Converted interface to inspect and preview the converted videos one by one.
How to Convert MP4 to MP3 in Mac-iTunes
If you own a Mac, you may make full use of Mac tools, such as iTunes. Let's go right to the MP4 to MP3 conversion.
Change the MP4 file extension to.m4a. M4A is an abbreviation for MPEG 4 audio, a file extension used to denote audio files. The Apple lossless audio coding standard created by Apple Inc gets supported by iTunes and regarded as the essential iTunes-friendly audio format.
Drag and drop an M4A file into iTunes.

In iTunes, convert MP4 to MP3. Select file>Convert>Create MP3 Version from the menu.

Make sure you've changed the importing settings as follows: To generate an MP3 file from an MP4 video, go to iTunes Preferences> General> MP3 Encoder. The MP3 file is then generated in iTunes, and you may export it as desired.
Top 5 Best MP4 to MP3 Converter Online
1. Zamzar
Zamzar is an ad-supported best converter MP4 to MP3 and therefore accessible to the end-user. Still, the advertisements aren't so intrusive that you can't use the program. Above the fold, a three-button procedure accepts your MP4 file, which you may provide by URL or upload, and allows you to select the output values. This is Zamzar's true competitive advantage: they give so many distinct output formats and label them in such a helpful, user-friendly manner that anybody should be able to do an MP4 to MP3 file conversion with little learning and no worry.

2. MP3 Toolbox
An MP3 Toolbox is a fantastic option for those who aren't entirely comfortable best MP4 to MP3 converter free with the concept of taking one file and converting it to another. Its sleek and simple interface is pre-populated with instructions that make each transaction simple and painless. The big red button in the center of the screen symbolizes the first step in the conversion process. There are no distracting or confusing items on the page to complicate the process.
3. ConvertFiles
ConvertFiles is a one-of-a-kind service that allows you to convert nearly any kind of file to almost any other type of file. It is an MP4 to MP3 best converter. It is a web-based platform with an easy-to-use UI. Although it seems to be simple, a lot is going on behind the hood. Users may provide the location of the file to be converted - either by URL or by upload. The system gets informed what conversion procedure to perform by giving the input and output formats. The customer may optionally request that a download link for the converted file get sent to them. When there are a lot of conversions going on, this is a good choice.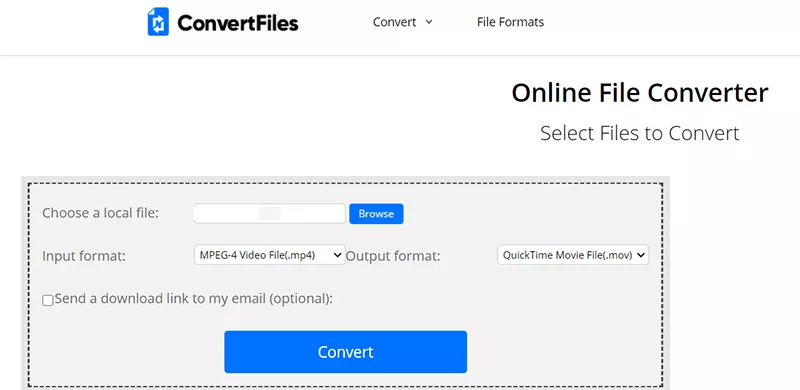 4. Online-Convert.Com
The more advanced and complicated, as brought to us by Online-Convert, Online-Convert.com can convert your MP4 File to MP3, and it can do it fast and efficiently! It is the best MP4 to MP3 converter. As a web browser-based platform, the application can convert nearly any file to almost any file format. People who wish to convert MP4 to MP3 may do it directly on the main page. The product's lossless quality in the conversion process and speed are simply out of this world. The reviews are excellent, and the pricing is also quite reasonable - converting MP4 to MP3 is entirely free!
5. ConvertToMP3.Net
While slower than other services, the convert2mp3.net platform offers several interesting and unique capabilities. For one thing, it's bi-lingual which written in both Dutch and English. For another, it gets designed to convert hosted videos from sites such as YouTube and Clipfish. After entering the URL of the MP4 video and choosing the format to export to, the conversion may begin. You may search for videos featuring that artist and convert them to MP3 in a single step. Under the settings button, you can select whether to include the cover art with the MP3 file after a conversion, specify tagging parameters, and enable or disable notification when the conversion is complete.
Best Online Converter Tool- HitPaw Online Video Editing
HitPaw Online Video Editor can be used without any limits, no watermark and also no ads. Just select the video converter to converte your videos in simple steps, hit to start!
Upload a file from your computer or paste the video URL you want to convert into MP3.

There are so many editing options mentioned above. Just click on any option you wanted and start editing your video.

Once you finish editing your video, click on the bottom right corner to save your masterpiece.
HitPaw Online Audio Converter
Uploading audio is as simple as dragging and dropping it.

To convert your audio, select the appropriate format.

To save the converted audio, click download.
Best Free MP4 to MP3 Apps for iPhone/Android Devices
1. Video to MP3 Converter
The ability to extract audio from video is just one of the many features provided by this app. This is the best MP4 to MP3 converter app Video to MP3 Converter delivers both Simple and Advanced MP3 conversion modes, giving you complete control over the audio extraction process. The program supports various video file types, including MP4, WMW, and AVI. Its Video Cutter tool lets you delete any video clip parts that you don't want people to view. The audio cutting tool in the video to MP3 converter enables you to quickly generate a new ringtone for your phone. You may also adjust the bitrate of the audio files you create since the program allows you to produce files with bitrates ranging from 48 kb/s to 320 kb/s.
2. MP4 to MP3 - Convert Video to Audio
Converting MP4, AVI, or MKV video files to MP3 is an enjoyable and straightforward procedure with this MP4 to MP3 best converter. Furthermore, this software allows you to add information to each new MP3 file you generate, making it easy to organize extensive music collections. Moreover, this MP4 to MP3 converter enables you to edit audio and video files, making it an ideal tool for creating one-of-a-kind ringtones. You may convert several MP4 files into MP3s at the same time with the batch conversion function. Even though the MP4 to MP3 software is free, removing advertisements is now not feasible.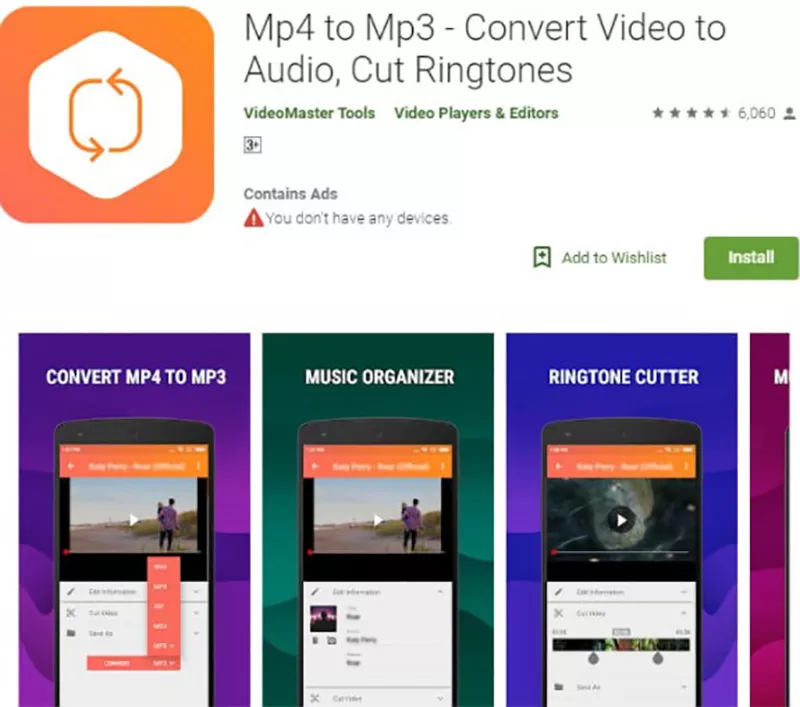 Conclusion
This article took you on an educational trip via the best MP4 to MP3 converter software and online MP4 to MP3 converters. You may choose the platform based on your requirements. HitPaw Video Converter is the best MP4 conversion software for continuous video conversion. For desired results, you may use the online toolbox on the online platform. Both programs create a lossless conversion with high-quality criteria that ideally retain every piece of information. Choose the best tool for conversion and easily convert your MP4 files to your specifications.