[Guide Way] How to Create an Impact Font Meme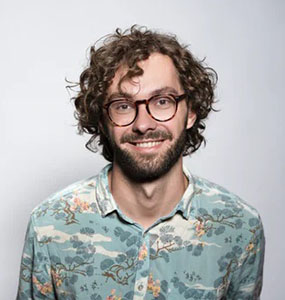 Joshua Hill
We live in an era of memes and today, everyone regardless of their age group or profession loves to share memes on social media and with friends. We expect memes to look a certain way and that's where "Meme Fonts" come into play.
This article aims to provide a detailed guideline on how to create a funny Impact Font Meme which is the most popular meme font. Read on to find out.
How to Make a Funny Impact Font Meme
If you're looking for the best tool to create captivating memes, then nothing can serve your purpose better than HitPaw Meme Magic Meme Generator. This simple yet feature-rich software empowers users to make unlimited funny Impact Font memes without watermark.
Its most highlighted feature is the built-in photo editor that offers users a wide range of editing tools to customize the impact font meme as needed. What's more, its intuitive interface and ease of use make it a go-to impact font meme generator for all users – regardless of their skill set.
Some of the stellar features of HitPaw include:
Exceptionally easy to make memes of any type
Provides tons of built-in memes templates
Advanced visual effects to amplify the quality of your meme
Add texts to a meme
Add exciting transitions and themes
Follow the below steps to learn how to make a funny meme impact font using HitPaw:
Download and install HitPaw Toolkit on your computer.

Once installed, launch HitPaw Toolkit and select Image from the left tab. Hit on Meme Editor to get started.

On the next interface, choose a meme template by clicking on it.

Now, import your images and start showcasing your editing skills. Use the right-side tab to explore various tools while editing/adding text to the image. Users can also change the template using the Template option at the top-right corner.

When you're done editing, hit Export and save the meme on your computer.
What You Should Know about the Impact: Font Meme
If you have ever seen an image macro, chances are you have seen impact font meme. This font is so common in the meme world that it's often called the "meme font." It comes in a bold and impactful typeface that grabs the attention of the viewer instantly. It gained international recognition since it was made a part of the list of the main fonts in the Windows 98 version of the Operating System.
Launched in 1965, Impact font is considered to be the most classic font used in original Internet memes. Its thick strokes and compressed letter spacing along with minimal interior design make it by far the most popular font for a meme by meme makers.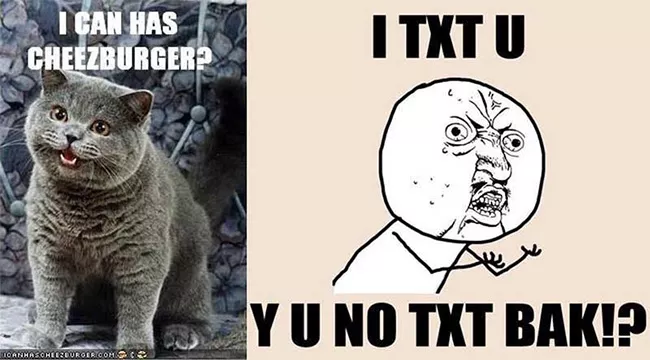 The 6 Best Font for Memes
Here are the 6 most popular fonts for memes along with their main characteristics.
1. The Original: Impact
Arial is an extremely versatile font that is suited for presentations reports, and magazines. If you want to give a cool and edgy look to your memes, Arial is the font you should choose. It is widely considered the most updated and efficient font for memes.
2. Arial
Arial is an extremely versatile font that is suited for presentations reports, and magazines. If you want to give a cool and edgy look to your memes, Arial is the font you should choose. It is widely considered the most updated and efficient font for memes.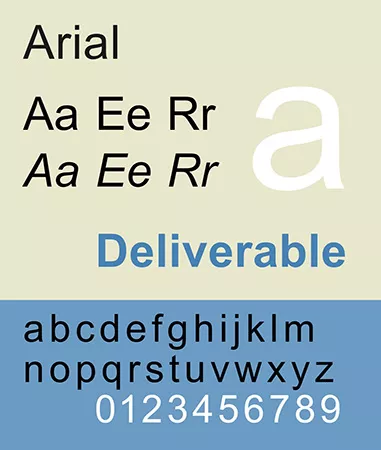 3. Comic Sans MS
Comic Sans MS is a trademark of Microsoft Corporation and since the 2000s, this font has its niche in the meme world. They are funny but not that fancy. Widely used for almost every non-ironic image, Comic Sans MS is a meme in itself. Recall the famous Doge Shibe meme family and you'll realize how funny Comic Sans MS can be.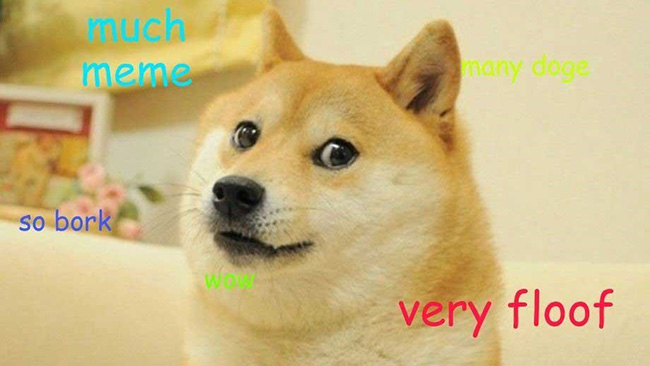 4. Cursive or Calligraphy Scripts
This font, just as its name shows, resembles elegant handwriting and the characters appear as if they were drawn with flat-tipped pens or brushes. This font is typically used in memes on marriages and other such events.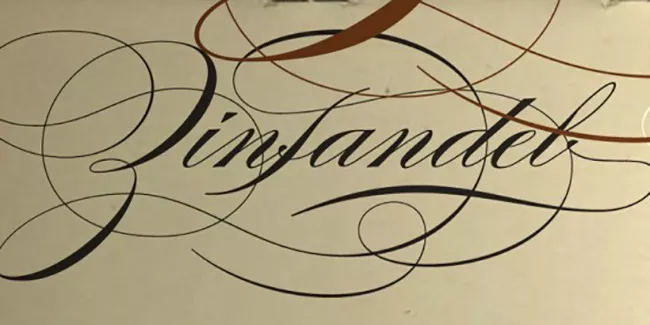 5. Myriad Pro
Myriad Pro was launched by Adobe in 2000 as a neutral and general-purpose font. Its popularity can be assessed from the fact that many top brands such as Walmart, Apple, and LinkedIn use Myriad Pro font quite often. It reflects a neutral tone that is used by meme creators to have their voices heard through photos and GIFs.
6. Montserrat
Montserrat is one of the latest meme fonts which is widely used by Google for its geometric simplicity. Released in 2010, it uses a nice large x-height and cute tail shown by the letter 'Q' and 'Y'. It contains a lot more characters than Arial or Helvetica and its rounder shape and wider spacing yield a feeling of trust and dynamics.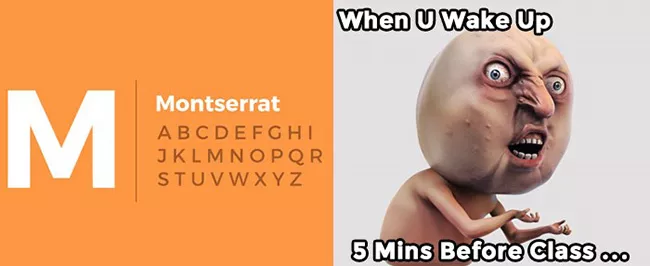 You need a professional impact font meme maker like HitPaw to create any memes you want.
Frequently Asked Questions
Q1. Which font is best for memes?
The best is a subjective term and it depends on the type of meme you want to generate. But generally, Impact Meme font is the most frequently used font due to its thick strokes and minimal interior designs. As the name indicates, it aims to make an impact on the viewer.
Q2. What font is used in the Drake meme?
Drake meme is one of the most popular memes on the internet. While meme creators can use any font to make Drake meme, but mostly the Impact Font is used in Drake picture meme.
Conclusion
Hopefully, this article will help you learn how to make an impact font meme quickly. With HitPaw Meme generator installed on your computer, creating an appealing and super-funny meme is just a few clicks away.