What You Should Learn about Open Source Video Editors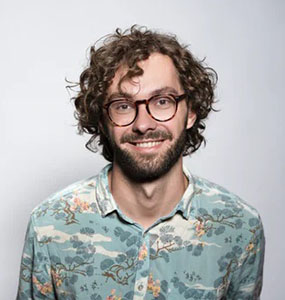 Joshua Hill
What is better than having a perfect open source video editor to manage your digital files! You can use advanced video editing software systems or programs to edit and manage them individually. Without having a good video editing too, you could even rectify the errors it contains. So you can edit video through multiple open source video editors.
Part 1: What Is Open Source Video Editing?
The distribution terms of open-source software must comply with the criteria: free redistribution; source code; derived works; integrity of the author's source code and etc. In other words, anyone can freely use, research and change the software in any way, and the source code is publicly shared, thus encouraging people to voluntarily improve the software design. Video editing software are often divided into two basic categories-closed-source and open-source. Open-source video editing software contains ASCII text file that permits you to customize the program to your needs.
Part 2: Top 7 Free and Open Source Video Editors
1. Best Free Online Video Editor: HitPaw Online
HitPaw Online video editor is totally free and may help to chop video into small clips, merge multiple videos into one, and convert videos to GIF. You can use it no need to pay. Its main feature is exactly what you need, 100% safe, simple and easy to use, when download speed is extremely fast.
First, you just need to enter the HitPaw webpage, click on the top bar to enter the Free Online Video Editor.

For example, click on the cut of white icon if you use cut to edit a video, double click on "Choose File" to import video.

Just need to drag the frame to trim, and you need to save it which will appear in the left column, of course change the timetable on the right by yourself.

Then you can continue to modify other functions such as crop, you can click on the existing size or drag the box yourself to edit the video. After editing every function, you need to click save.

After editing all the videos, click view all in the left bottom, and download the videos you need.
2. Best Editor Open Source for Linux: KDEnlive
Even though an older version can be downloaded for Mac and a beta version is available for Windows, Kdenlive, like much video editor open source software, was made to run on Linux operating systems.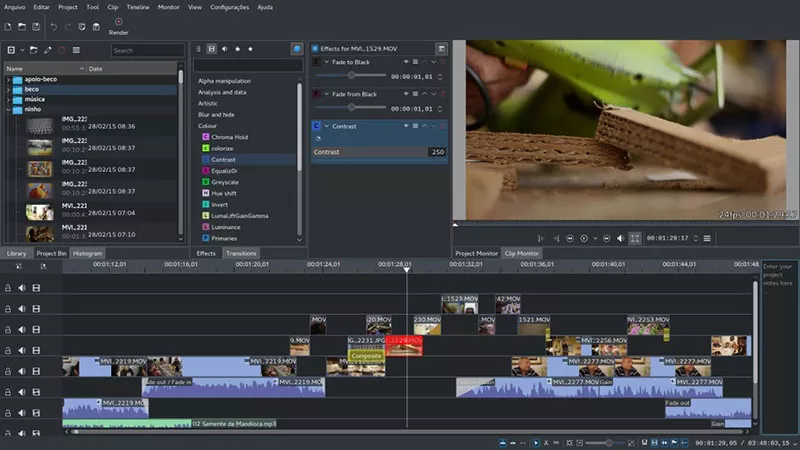 Features:
Based on the MLT media framework, it is a reassuring Linux video editing tool and a top open source editor.
It is very simple to use online, of course, if you have used imovie, you will be particularly familiar with using it and various audio/video formats supported with the help of the FFmpeg library.
3.Best Overall: OpenShot
OpenShot is out there for Windows, Mac, and Linux as a free download, though donations and Patreon subscriptions are accepted through the web site to support development.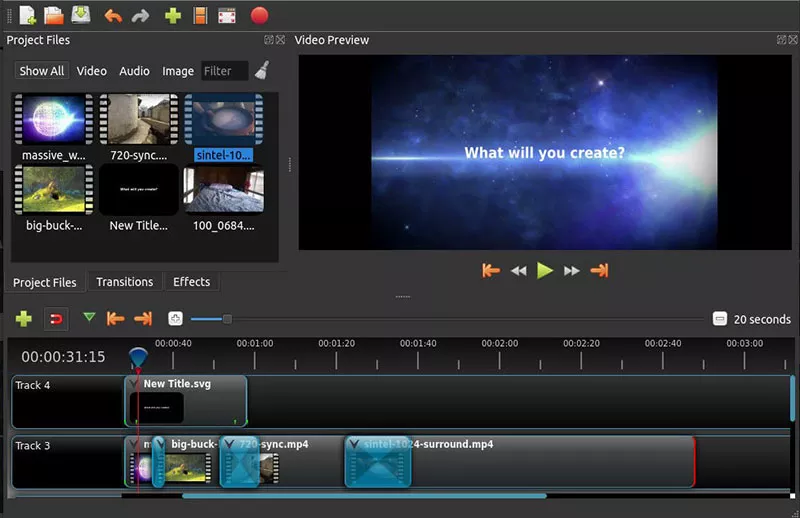 Features:
Its interface is very simple, and it will make you feel like a professional editor.
The biggest feature is that it contains some unique touch-up functions that you can't experience in other software, and it comes with a powerful key frame animation framework.
Render amazing 3D animations inside OpenShot, powered by the wonderful that you can't see in many other free products that you have installed open source 3D graphics software like Blender, you can use this feature in OpenShot.
4. Best for Windows: Avidemux
Avidemux, available as a free and quick download for Windows, Mac, and Linux, doesn't try to be a full timeline-based video editor open source.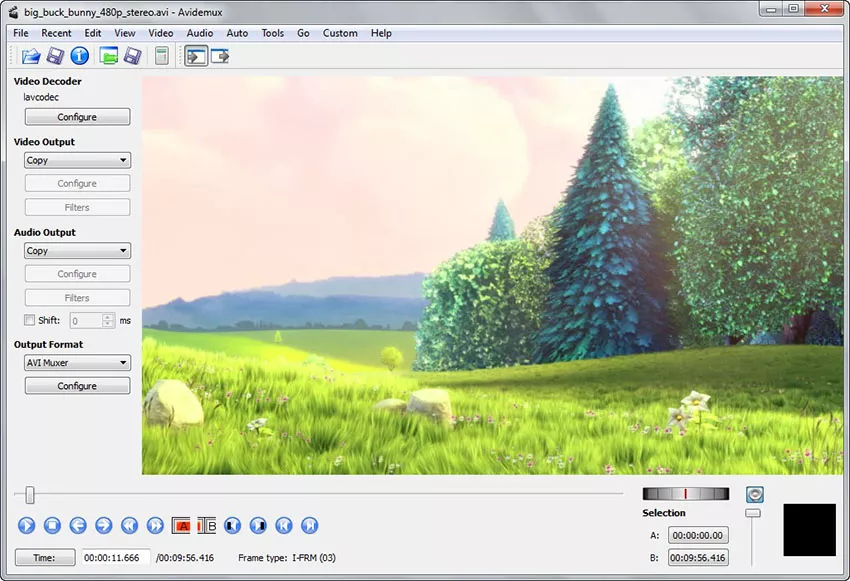 Features:
Avidemux is specifically for simple cutting, filtering and encoding tasks. It supports many file types, including AVI, DVD compatible MPEG files, MP4 and ASF, employing a sort of codecs.
Programe can be automated using projects, work queue and powerful scripting capabilities.
5. Best Overall of Video Editor Open Source: ShotCut
The free open source video editor cross-platform program—available on Windows, Mac, and Linux.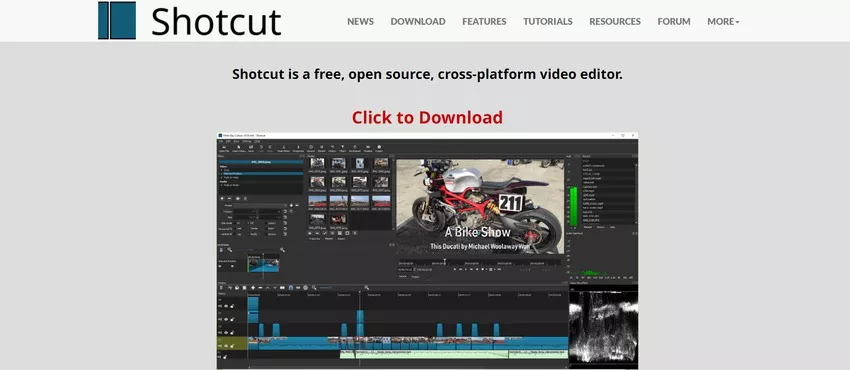 Features:
It uses the timeline to perform non-linear video editing on multiple tracks composed of various file formats.
Scrubbing and transfer control are assisted by OpenGL GPU-based processing, and many video and audio filters are provided.
Main features: HTML5 as source and filters, color grading tools, wipe transitions, and track compositing/blending modes.
6. Best for Real-Time Editing: LiVES
Available as a free open source video editor download for Linux with a version for Windows in the works for later, it is a non-linear video editor with bonus applications geared toward a specific type of user.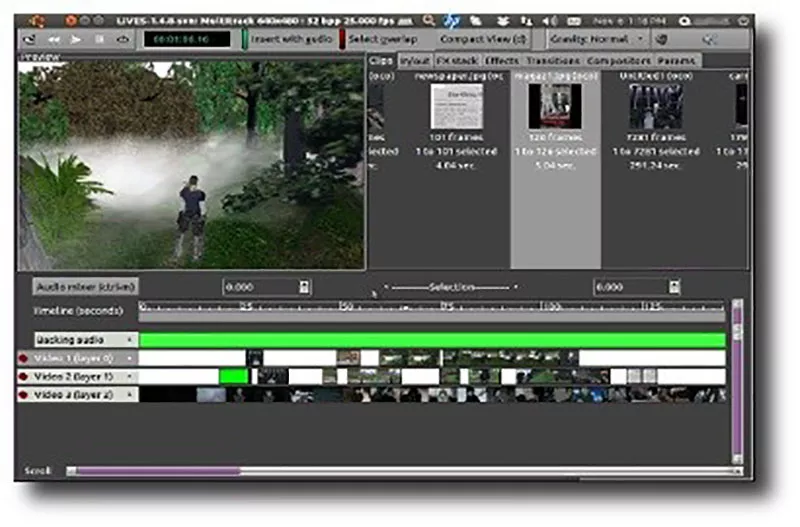 Features:
Key features: Loading and editing of almost any video format.
Smooth playback with variable frame rates, forward and reverse. The display frame rate are often controlled independantly of playback framerate.
Saving/re-encoding of clips, selections, and individual frames.
It can handle input/output streams from LiVES to LiVES or yuv4mpeg format. Streams are often piped from standard output to other applications.
7. Best for Basic Editing: VidCutter
If you're only looking to try to quick, simple editing, free open-source software may be a smart place to show.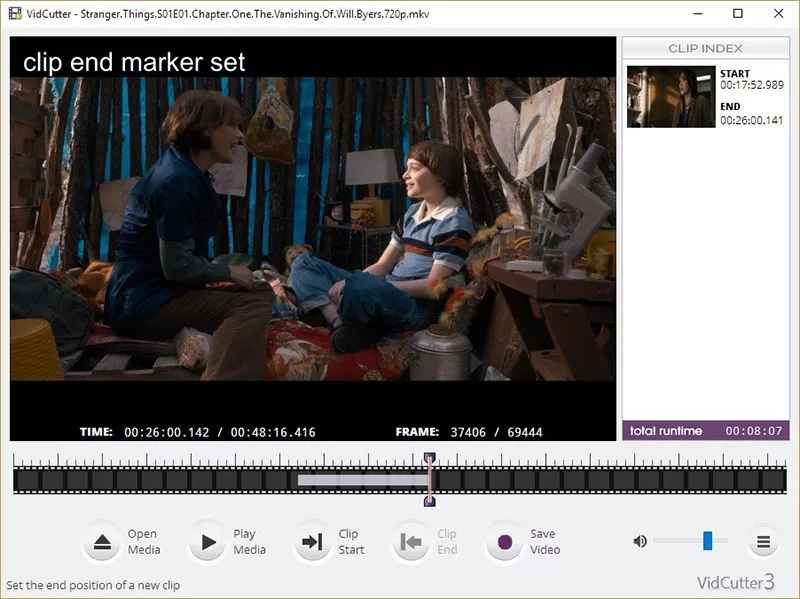 Features:
It is open source video editor, and those workers who need to edit videos quickly need it the most. VidCutter stands on the other end of the spectrum, taking a direct approach to editing video.
This software does not change anything about the source video, such as format, resolution or bit rate.
The own media player allows you to preview the video, and only need to move a frame marker, you can edit the video at the fastest speed.
FAQs about Open Source Video Editor
Q1. Is OpenShot Better Than iMovie?
OpenShot video editor meets the work needs of editors better than iMovie. If it is for the quality of new products, iMovie may be more prominent. For feature updates and roadmaps, the difference between the two may not be so big, choosing one of the tools is enough.
Q2. Is Open Shot Good?
"Openshot is basically awesome and knowlegeable video editing software. The most important thing that it's completely free." "Great use, highly recommend to someone who is not confident with advanced, expensive software." "OpenShot Video Editor may be a great tool to make a perfect video."
Conclusion
We are dealing with video and graphics every day and how to stand out from the crowd? You need an open source video editor that is simple and easy to use to facilitate your use. I recommend you to use HitPaw Online video editor to meet your daily needs. For more video editing features, you can also free download its desktop version - HitPaw Edimakor by clicking the Download button below.