Audacity Increase Volume-How to Increase Volume in Audacity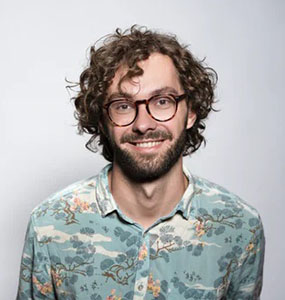 Joshua Hill
Audacity increase volume is a free, open-source, cross-platform audio editing and recording program. Its works with Windows, Mac OS X, GNU/Linux, and various operating systems. All of these reasons have contributed to increase volume audacity worldwide popularity. This information will assist you through the steps of how to increase volume on Audacity step by step.
How to Increase Volume Audacity
Audacity increase volume allows you to capture live audio and pc playback, convert cassettes and records to digital or CD technology, edit a large number of sound files, edit sound clips, and apply effects to audio files. Now, let's go over the specific steps of how to increase volume in audacity:
To increase volume in audacity, pick a section of the audio track by clicking and dragging inside the waveform.

Click Alter > Select > All to edit the whole track. Alternatively, you may pick the entire track by pressing CTRL+A.

Select Effect > Amplify from the drop-down menu.

Adjust the volume until the waveform's most significant peaks and lowest troughs reach the top and bottom of the window. Allow it to go no farther than the margins. Begin with minor amplification increases of 5 or 10 dB.
Why Should I Use Normalize or Amplify to Increase Volume Audacity
The amplifying and normalizing effects are pretty similar in audacity increase volume recording. They do, however, differ in several small ways. The Normalize effect comes with its own DC correction option. On the other hand, Amplify allows you to enter the volume change by amplifying to more than 0.0 Db in audacity increase volume of one track. When utilized on numerous channels or music tracks, both effects behave differently.
Multiple audio streams can get amplified
How to increase the volume of a track in audacity? When you choose several tracks and use the Amplify effect, all audio tracks get amplified by the same amount. For example, if you put 3 dB in "Amplification (dB)," all audio tracks, regardless of their original volume, will get increased by 3 dB. Any variations in peak loudness across tracks (or channels within a track) will get maintained.
Multiple audio tracks or channels can get normalized
The Normalize effect, like Amplify, can optionally work equally on the channels of a stereo pair, preserving the Left-Right balance of all stereo channel pairings within the chosen songs. A new option, "Normalize stereo channels individually," has been introduced and is set to "off" by default. If you leave this item unchecked, all selected audio tracks will get normalized to the same peak level.
Advantages and Disadvantages of Amplify and Normalized Effect
Amplify's Advantages
Modify the level of one or more tracks or channels by the same amount while keeping their balance.
Amplification may be quickly adjusted using the slider.
Calculates the amount of amplification needed to set the loudest track or channel to maximum volume without clipping.
Clipping can also get enabled.
Normalization's Advantages
DC offset is correct
Adjust several audio tracks or channels to the same peak level, reducing any level difference.
It is possible to equalize stereo channels as a pair (keeping the balance between them) rather than individually.
Normalization gets not permitted above the clipping level of 0 dB.
When to Avoid Using Amplify in Increase Volume with Audacity
Use Normalize instead to increase volume audacity if you're using a Macro and want to bring a track or files to a certain level. If the "New Peak Amplitude (dB)" parameter is set to 0 dB, Amplify in a Macro will not make the audio or file as loud as possible and will not fix the amplitude to any other value in that box. Because Amplify gets used automatically and audacity increase recording volume, it can only apply the "Amplification (dB)" value saved in the "Ratio" option.
When to Avoid Using Normalize in Increase Volume Audacity
Normalizing stereo recordings without affecting their channel balance is possible, but only if a) the stereo track gets divided into Left and Right channels and b) "Normalize stereo channels separately" get unchecked. Suppose songs with intended peak variations have DC offset that has to get corrected. In that case, Normalize may and should get used, but with "Normalize maximum amplitude to" unchecked.
The Best Tool to Increase Volume Audacity-HitPaw Edimakor
Suppose you want to impress your audience with a fantastic campaign and create great social media marketing content. In that case, HitPaw Edimakor should be your first go-to solution. It combines all of the video editing options into a single package. Its low cost and ease of use drew everyone's attention.
Key features:
Supported video, audio and image tools
Editing Fast
Apply to cloud Server
Various ready-made templates to choose
Update quickly
Following the guide to start increase volume audacity:
Download HitPaw Edimakor from the bottom button. Run it after installation.

Select the sound file on the track, you can change the whole sound file volume by dragging the slider left or right on the top-right dashboard.

Plus, you can change the audio with "Fade in" and "Fade out" options. Perform it for the selected status you've located in the timeline.
Frequently Asked Questions
Q1. How do I adjust the volume in Audacity?
Firstly, launch audacity. Then to record a track, press the record button. When you're finished, use the stop button to pause the recording. Highlight the track by clicking and dragging it, or rewind to the beginning and use edit -> select -> pointer to finish to highlight it. The entire track will get selected as a result of this. To control volume, use the DB slider on the left edge of the screen.
Q2. How can I increase the volume of my sound?
Increase volume of mp3 audacity has a plethora of ways for you to increase the volume of your audio track. To begin, use the volume slider on the left to maximize the volume. If that isn't loud enough, you can use the selection tool to select the section or entire audio you want to enhance and then use the effect normalize to keep the peak amplitude at -1.0 DB. If neither of these ideas works, you can always use the 'amplify' effect to increase the loudness of your playback.
Conclusion
The article tells that how to increase volume of mp3 audacity, and we can choose one of the best tools HitPaw Edimakor. It has low cost and easy for use to edit our videos, audioand image tools. It has proven to be reliable with its stellar performance.