Top 10 KissAnime Alternative Sites in 2023
With the increasing popularity of KissAnime, many people are looking for KissAnime alternatives so that they can enjoy their favorite shows in the same streaming easy platform. KissAnime represents the best anime content available today and provides viewers with an unbeatable selection of countless episodes from various shows, which is why its alternatives have become so sought after. To help address this need, we've done an extensive research to provide a list of the top 10 KissAnime alternative sites in 2023.
Pro-tip: How to Download Animes for Offline Watching
KissAnime and its alternatives have the potential risk of getting into legal trouble and being shut down as a result. What is more, these free anime watching sites usually contain a lot of ads and pop-ups. Downloading your favorite anime to watch offline is a great solution to this problem. HitPaw Video Converter supports downloading videos/movies/anime from 10,000 different websites, and can save them in MP4 format without loss of quality.
Main Features:
A robust video downloader from 10000+ websites including 123movies, 9Anime, YouTube and more with ultra-fast speed.
Batch downloads and GPU acceleration.
Downloads/converts video or audio in 8K/4K/HD up to 320kpbs
User friendly interface
Download subtitle and cover image along with the videos
How to Download Anime Safely with HitPaw Video Converter
Below are the easy steps to download Anime for offline watching using HitPaw Video Converter:
Step 1. Launch HitPaw Video Converter

Firstly, open HitPaw Video Converter on your computer after installation. If you haven't downloaded the application yet, you can visit the official website and download it free.

Step 2. Copy the Anime URL

Next, copy the URL of the anime you want to download. You can do that by opening the anime video on a web browser, right-clicking on the video, and selecting "Copy Video URL."

Step 3. Paste the URL and Choose the Format

Once you've copied the URL, go back to HitPaw Video Converter and click on the "Download" tab. Paste the URL into the box provided.

Step 4. Choose the Desired Video Format and Quality to Download

After analysis, you can choose the desired format and quality for the movie, and then click the Download button to start downloading it.

Step 5. Downloading Anime Video

Click on the "Download" button, and the application will start downloading your anime video. The download process is fast.

Step 6. Save and Edit

Once the download is complete, you can find the downloaded anime file in the "Downloaded" tab. You can now save the file to your preferred location on your computer and watch it offline anytime you want. If you want to edit the anime video, you can do that by clicking on the "Edit" button and using the various editing tools available in HitPaw Video Converter.
Downloading your favorite anime for offline watching is now easy and hassle-free with HitPaw Video Converter. With its user-friendly interface and powerful features, you can download and enjoy your anime videos with ease. So, go ahead and start downloading your favorite animes today!
Top 10 KissAnime Alternatives 2023
Below are the sites like kissanime. Please note that we only share the sites where you can watch anime, no copyright involved.
1. Crunchyroll
Founded in 2006, Crunchyroll has become one of the biggest anime streaming sites on the web. With over 1,000 titles and more than 25,000 episodes of officially-licensed content, this site is a must-visit for anyone looking for high-quality anime.
Features:
Over 1,000 titles: Crunchyroll has a vast selection of anime to choose from, covering everything from old classics to brand new shows fresh from Japan.
Officially-licensed content: All of the content on Crunchyroll is licensed, meaning you don't have to worry about watching pirated versions of your favorite shows.
Subs and dubs: Crunchyroll offers both subtitled and dubbed versions of many shows, so you can watch in your preferred language.
Simulcasts: You don't have to wait long to catch the latest episodes of your favorite shows on Crunchyroll. Many episodes are simulcast, meaning they're available to watch just hours after they air in Japan.
High-quality video: Crunchyroll prides itself on providing high-quality video streaming, so you won't have to suffer through low resolution or buffering.
Community features: Crunchyroll has a vibrant community of anime fans, and the site offers features like forums, chat rooms, and user reviews to help you connect with other fans.
Mobile app: Watch your favorite anime on-the-go with Crunchyroll's mobile app, available for iOS and Android devices.
Quick Link: https://www.crunchyroll.com/
2. 9Anime
9anime is a brilliant streaming platform that provides thousands of anime titles with the highest video and sound quality for free! It's a great option for those who were previously bummed out by the closure of KissAnime. You can watch your favorite anime shows with English subtitles or dubbed in English. Additionally, you can quickly download any anime you want without any registration or payment required.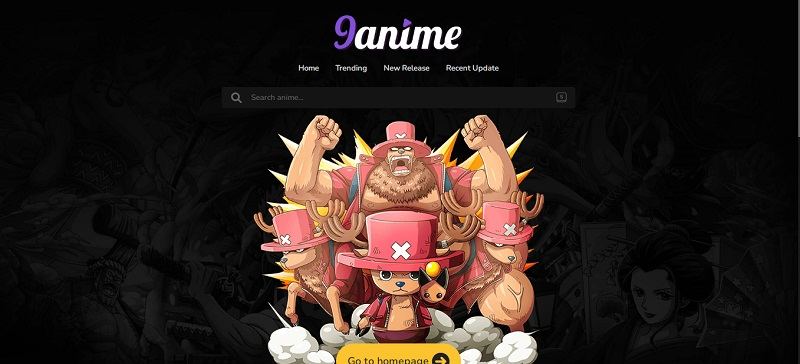 Features:
Huge library of anime titles, including new releases and classic favorites.
Easy to navigate site interface that's quick to load and user-friendly.
Videos are encoded with the best possible resolution and sound quality.
Reliable streaming servers that deliver content lightning-fast.
An active community of anime enthusiasts to discuss shows with.
No payment or registration required, everything is completely free.
Provides English subtitles or dubbed versions of popular anime shows.
Great for downloading anime for offline viewing.
Quick Link: https://9anime.to/
3. Anime-Planet
Anime-Planet is a free streaming website and a popular choice for anime and manga lovers. It offers a unique interface where you can discover anime and manga, track your progress, and read manga all in one place. Here are some of the features that make Anime-Planet one of the top KissAnime alternatives in 2023:
Features
Library of over 45,000 legal, industry-supported anime episodes
User-friendly interface for easy navigation and discovery of new titles
Ability to create your own anime list and track your progress
Episodes and chapters are regularly updated to ensure the latest content is available
Personalized recommendations based on your viewing history and preferences
Free to use with no hidden costs or subscriptions<
Quick Link: https://www.anime-planet.com/
4. AnimeFreak
Anime lovers have long known KissAnime as a go-to site for the latest and greatest anime releases. However, this site's recent legal issues have left many fans searching for alternative sites where they can find their favorite anime shows. One such alternative is AnimeFreak, a user-friendly and attractive anime streaming site.
AnimeFreak offers the following features that anime lovers will enjoy:
A wide selection of anime series and movies, ranging from classics to more recent releases across various genres, including sports, action, romance, and shounen.
No registration required to watch anime online, and the site is entirely free to use.
A user-friendly interface and search function that makes it easy to find your favorite anime series and episodes.
An option to create a personalized anime list to keep track of your favorite anime shows.
An anime category that features the latest and popular anime as well as ongoing series.
High-quality videos and streaming without annoying ads.
Additional features like anime recommendations, anime reviews or ratings, and the option to download anime episodes.
Quick Link: https://animefreak.site/
5. AniWatcher
AniWatcher is a fantastic website that allows you to keep track of the anime, TV series, and manga you are currently watching, and get updated when new series are released.
Features:
Extensive Collection: AniWatcher has a vast collection of anime series that you can stream online for free.
User-Friendly Interface: With its simple and easy-to-use interface, AniWatcher makes it easy to find and watch your favorite anime series.
High-Quality Video: AniWatcher streams anime in high definition, providing you with a superb viewing experience.
Advanced Search: Looking for something specific? Use AniWatcher's advanced search feature to find it quickly.
Watch History: AniWatcher keeps track of your watch history, ensuring that you never lose your progress.
Feedback: You can give detailed feedback on the anime series that you have watched on AniWatcher.
Quick Link: Aniwatcher
6. Anime Karma
If you're an anime enthusiast looking for a KissAnime alternative to stream your favorite anime series and movies, Anime Karma is worth your attention. Launched recently, it already has a reputation for offering users an exceptional streaming experience.
Main Features:
Wide range of anime: Anime Karma hosts an enormous library of anime with an extensive catalogue of movies and series to explore.
User-friendly interface: The platform has a modern and sleek design, making it easy to navigate.
Fast streaming: Anime Karma has a robust streaming network that ensures smooth and uninterrupted video streaming.
High-resolution videos: You'll never have to worry about pixelated streaming. Anime Karma provides high-quality video streaming in 720p and 1080p HD.
Subtitles available: Anime Karma understands that not everyone speaks Japanese. So, it provides subtitles in multiple languages.
Easy to use: The platform is intuitive and user-friendly, so anyone can start streaming anime with ease.
Quick Link: Anime Karma
7. AnimeLab
AnimeLab is a popular online streaming site for anime that offers a wide range of free anime. The site is designed with a user-friendly interface that makes it easy to find what you're looking for. AnimeLab regularly updates its collection with new shows, so there's always something new to watch.
Features:
Free and easy-to-use online streaming service.
Thousands of anime shows are available to enjoy, including the latest releases.
Offers HD quality content that is compatible with all major devices.
Continuous updates with new anime shows and series.
No registration required to stream your favorite anime.
Allows audio and subtitles selection for better understanding.
Interactive chat and forums available to discuss anime-related topics.
Quick Link: AnimeLab
8. Animeheaven
Animeheaven is a great alternative for KissAnime. It has been around for ten years now, providing its users with the latest updates on anime shows. Here are some of the features of Animeheaven: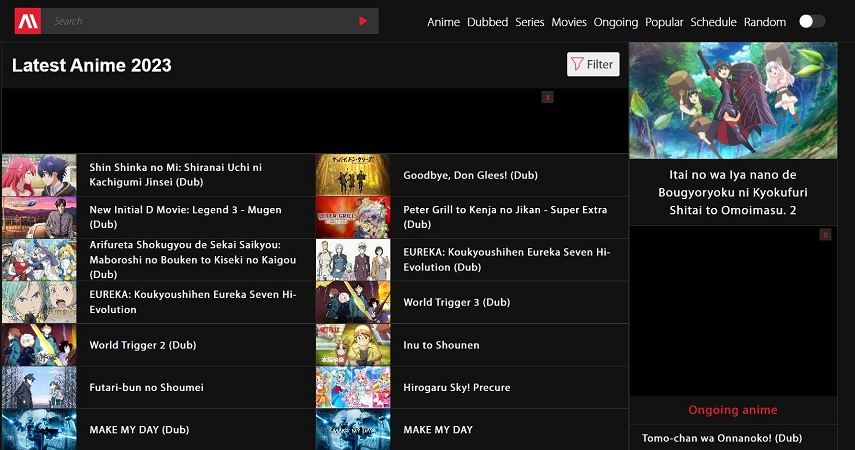 Features
Collection of anime shows to choose from
Latest and newest episodes available on the homepage
High-quality video streaming with an option to toggle the resolution
Regular updates on anime shows and upcoming releases
A wide range of genres to choose from, from action, comedy, romance, and others
Attractive and engaging user interface for an excellent viewing experience
Quick Link: Animeheaven
9. Animedao
AnimeDao is an anime streaming site that offers the latest and popular anime series that are updated quickly as soon as they are released in Japan.
Despite being an excellent alternative option to KissAnime, AnimeDao stands out in its own unique way.
Features of AnimeDao:
The platform has a well-organized user interface that makes it easier to search for any anime series the viewer wants to watch.
The site also lets one choose the preferred video quality from 240p to Full HD 1080p.
The site lists the latest and popular anime series on the homepage of the website.
The anime series are classified under different genres like action, romance, horror, mystery, and many more for easy access to the user.
AnimeDao doesn't need any registration for accessing the anime series, making it easier for anyone to watch their favorite anime without any sign-up hassle.
>
Quick Link: Animedao
10. Watchop
Watchop is a site that specializes in anime content, offering the latest One Piece anime episodes, manga, movies, and more. Their content is available in English with both subbed and dubbed episodes. Watchop is a great alternative to KissAnime, especially if you're a fan of One Piece.
Features:
English subbed and dubbed episodes available for free online
Dedicated fans site offering the latest anime episodes, manga, movies, and more
Built-in video player for seamless streaming without needing third-party flash player or plugin updates
High-quality resolution compatibility with each episode for easy selection
Live ticker and search engine for easy navigation and discovery of new content.
Quick Link: Watchop
The Bottom Line
Anime lovers don't need an explanation regarding how frustrating a digital world can be especially when the source of interest is taken away. Whether it's intentional or not, we are now living in a world where KissAnime no longer be available, making it hard to enjoy our favorite anime shows. Fortunately, there are numerous KissAnime alternatives out there to appease us while we look for new sites to make up for this lost gem.
As we have just discussed10 of the top KissAnime alternatives available in 2023, each with its own unique features and advantages that you can look into whenever you decide to explore them.
In addition to finding great alternatives for KissAnime, it's also worth considering downloading online anime videos with the help of HitPaw Video Converter which could enable you to skip dealing with ads, buffering and provide a stable offline watching experience at any time for all your favorite anime hits!