Top 10 Picuki Alternatives to Try Out When It Is Not Working
As billions of people use it, Instagram is the most popular social media platform. Technology has evolved to a great extent. Now you can access Instagram content and download videos and photos without logging in with the Instagram account courtesy of the anonymous online tool, Picuki Instagram.
However, if you face difficulty downloading Instagram videos and photos using Picuki, you can watch out for a Picuki alternative. This guide will introduce the top-notch Picuki alternatives.
Part 1.

What Is Picuki Instagram Viewer?

Before looking for a Picuki alternative, it is essential to reveal what Picuki does. Picuki is a brilliant online service that empowers you to access Instagram posts without installing the Instagram app.

Picuki is also integrated with a video downloader and online image editor to download Instagram images/videos or edit them. Surprisingly, this online tool allows you to view other users' photos and videos and helps you download other people's content without logging in with an Instagram account.

What Picuki can do:
It helps you browse and access Instagram content without logging in.
It helps you discover various Instagram posts.
Offers Instagram photo editing features, including borders, stickers, text, filters, cropping, etc.
Access the Trending Instagram content through tags.
Access the celebrities' accounts quickly.
What Picuki can't do:
Follow an Instagram account.
Download or access the video or photo from a private Instagram profile.
Watch Instagram live.
Comment or like someone's Instagram post.
So, Picuki still has some limitation when you use it. Here we would recommend some Picuki alternatives for you to have a more excellent experience. The best alternative to Picuki we recommended is HitPaw Video Converter. You can see the reasons why we most recommend it as the best and powerful Picuki alternative in the next part.
The List of 10 Recommended Picuki Alternatives:
Picuki alternative ①[Most Recommended]: HitPaw Video Converter
Picuki alternative ②: Inflact
Picuki alternative ③: SmiHub
Picuki alternative ④: StoriesDown
Picuki alternative ⑤: Garmhir
Picuki alternative ⑥: Instaxyz
Picuki alternative ⑦: Fullinsta
Picuki alternative ⑧: IGLookup
Picuki alternative ⑨: Watchinsta
Picuki alternative ⑩: InstaDP
Part 2.

Best Picuki Alternative to Download Videos, Pictures, Profiles, Reels And Stories from Instagram Anonymously

While the Picuki is a valuable and reliable tool, it won't help you to download parameters like format, quality, size, etc So, opting for the Picuki alternative makes complete sense. HitPaw Video Converter comes to us whenever we think about the Picuki alternatives. It is an incredible tool that empowers you to download Instagram videos and photos in original quality.

Using HitPaw Video Converter, you can download 4K and 8K videos from 10000+ online websites. This software is also suppoerted to use on Mac. Luckily, HitPaw Video Converter allows you to download everything from Instagram, including stories, Reels, profiles, photos, and videos, anonymously. It can do all things what Picuki cannot to do.

Here are some key features of HitPaw Video Converter:
Download Instagram's stories, Reels, profiles, photos, and videos quickly
Download the videos from 10000+ websites, including Instagram, YouTube, and Facebook
Offers the built-in editor
Easy to use and install
Comes up with GPU acceleration to speed up the downloading process
Export the videos in various video formats
Download the videos in multiple resolutions
Downlading Apple Music and Spotify Music with a few clicks safely
How to download Instagram content using HitPaw Video Converter[Windows & Mac]?
Step 1.Install HitPaw Video Converter on your PC and launch it straight away. Tap on the Download icon and select the Instagram downloader.

Step 2.Now, you can see all the type of content you want to download from Instagram.

Step 3.Paste the URL of the video, photo, or anything you'd want to download. Next, tap on the Download icon to start downloading the Instagram content.
Part 3.

Other 9 Picuki alternatives You May Can Try

Apart from using HitPaw Video Converter, you can also watch out for some other Picuki alternatives below.
1. Inflact
If you're looking for an alternative to Picuki, Inflact can be a good option. It serves as an Instagram story viewer, Instagram viewer app, and photo and video downloader. It is free to use, and you can download unlimited content without paying any penny.

2. SmiHub
Another Picuki alternative website that can help you access Instagram content anonymously is SmiHub. It empowers you to scroll through Instagram content without signing up for an Instagram account. Using this tool, you can explore Instagram hashtags, profiles, locations, followers, stories, and more.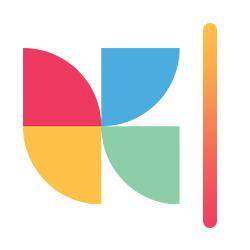 3. StoriesDown
You shouldn't forget StoriesDown when looking for the Pickuk alternative, as it stimulates downloading any content from Instagram. Although this online website doesn't allow you to access a private account on Instagram, it empowers you to download videos, photos, and other content from public accounts.

4. Garmhir
Garmhir is a popular Picuki alternative, as it serves as both an Instagram viewer and analyzer. It brings the prolific algorithm that helps you anonymously follow the other man's Instagram account without letting him know what you're up to. Moreover, you can also download the brilliant content of Instagram, opting for this tool.

5. Instaxyz
Instaxyz is a free, secure, fast Instagram viewer tool and can be an appropriate candidate for the alternative to Picuki. It allows you to check all the Instagram hashtags and accounts without effort. Luckily, it gives you a prolific clue about the Instagram account you should be following on.

6. Fullinsta
You wouldn't put your eyes off Fullinsta as it comes up with a terrific algorithm that allows you to view videos, Instagram profiles, and photos. It is also a great Instagram Picuki alternative as its web-based Instagram viewer tool facilitates you to follow the Instagram accounts of other people anonymously.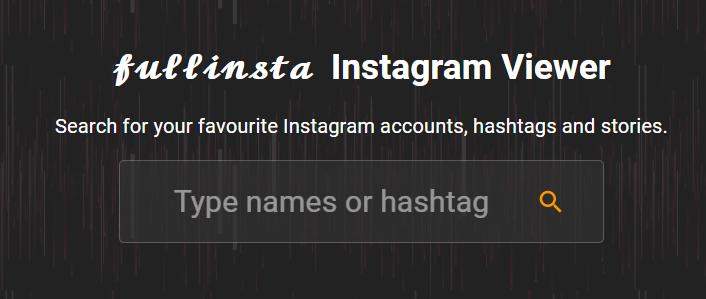 7. IGLookup
If you're looking to access Instagram private photos, IGLookup could be the best alternate Instagram app to Picuki. You don't need to download any software; all you need to do is visit the official website of IGLookup and access any Instagram activity you'd aspire to.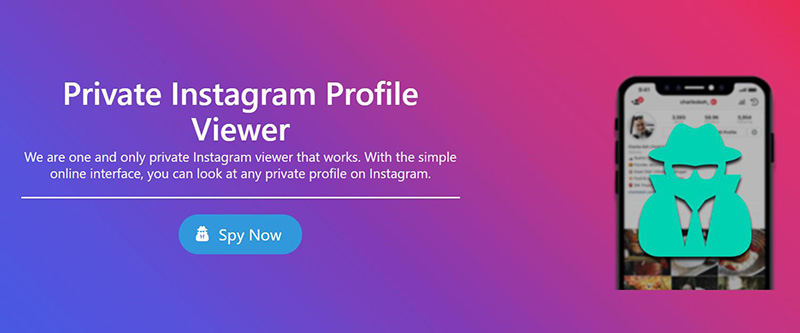 8. Watchinsta
You can find another Picuki alternative in the shape of Watchinsta. It is a fantastic Instagram profile viewer tool that stimulates accessing the videos and pictures of any Instagram profile with minimal effort.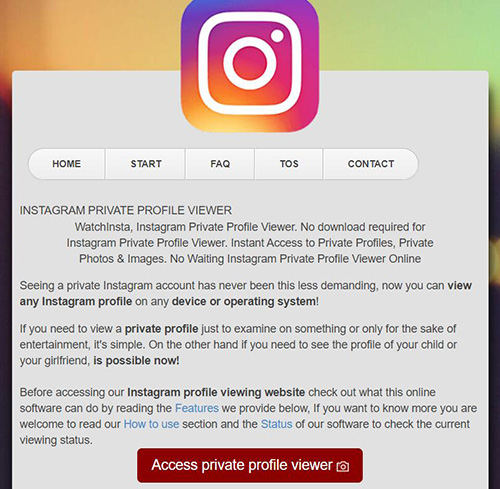 9. InstaDP
InstaDP, apart from being an excellent Picuki alternative, performs many more activities you couldn't have imagined in the first place. It is also an Instagram post viewer, Reel viewer, and not to forget that you can also watch the stories of any Instagram user using this tool. For instance, if you're looking to watch your favorite personality posts and don't have an Instagram account, InstaDP would surely come in handy.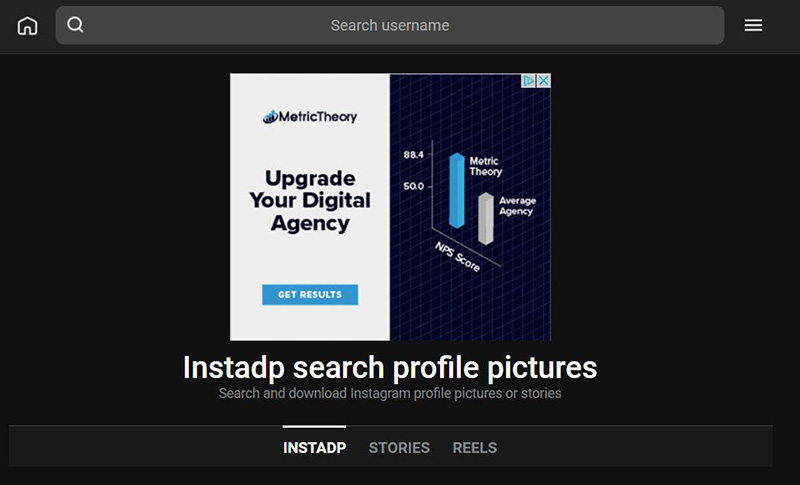 Notes:
That's all the top 10 Picuki alternatives we introduced above. From these 10 alternatives, we also most recommend HitPaw Video Converter because it allow you download Instagram Profile picture, photos, videos, stories, and reels just by entering an Instagram username or photo/video URL with 120X faster speed.
The Sum Up
You can read this post to learn about the prolific Picuki alternatives. Every Instagram alternative Picuki mentioned in this guide makes sense and will help you quickly grab Instagram's content. We recommend HitPaw Video Converter as the best Picuki alternative as it stimulates downloading everything from Instagram without letting the users know about it. You can also look at this Instagram downoloading post to learn more.
Bonus.

Frequently Asked Questions about Picuki Instagram

Q1. Why Is Picuki Not Working?

A1. Picuki might not sometimes work and keeps showing the Internal Error 500. When this issue occurs, it implies that the server is offline and wouldn't receive the requests. This type of issue occurs when there is miscommunication between the client and server. Reloading the website might help you fix the issue you're having.

Q2. Is Picuki Anonymous?

A2. Picuki is anonymous as it doesn't notify Instagram users' you're searching the profiles, downloading the videos or photos, and stories. HitPaw Video Converter also is anonymous so that you can use HitPaw Video Converter salefy. Don't worry about that.