10 Best VIPBox Alternatives to Watch NFL, NHL, NBA, MLB, UFC, MMA, Football
Sports fans all over the world are well aware of VIPBox. The sport streaming platform has been major source for a long time if viewers need to watch any sport like FA Cup. But for some reason and from some time, the platform is not reachable to a number of users. And hence, they are looking for different alternatives to this platform. If you are among those users who are looking for alternative sites to VIPBox, then this article might put an end to your search quest. Today, we will list some of the best websites that can be a perfect alternative to VIPBox. Read below to know more.
Part 1.

What is VIPBox?

To begin with, VIPBox SE is one of the best free platforms that hosts live sports without the need to getting a cable subscription. The platform comes with live sports game coverage for all leagues and sports such as Premier League Soccer, MLB, NFL, NBA, NHL, NCAA Basketball and Football, and many more. VIPBox enables users to view their preferred events online and live. All games on VIPBox TV are available in highest possible quality with no ads. To offer a great viewing experience to the users, the platform offers the HD quality video streams.
Part 2.

IS VIPBox Available Currently?

VIP box is not accessible but it also does not shutdown. A number of alternate mirror sites are present. In addition to this, it is said that VIPBox Sports is now running on a different URL with domain name like vipbox.tv,vipbox.se or vip stream. However, these mirror sites and the new domain cannot be verified and hence we do not trust them. It is such situation that has forced users to look for vip box alternatives. Read below to know more alternate sites to VIPBox.
Part 3.

Best VIPBox Alternatives for Sports Streaming 2023

In this section we will have a look at different VIPBox alternatives that can suffice you needs. These alternatives are selected based on their ability to satisfy different your needs and the features they provide. Read below to know more.
Download Sports Videos with HitPaw Video Converter
Watching football/basketball Matches live stream is no doubt exciting, but saving your favorite sports livestream is rewarding. HitPaw Video Converter supports recording and download live stream from YouTube to MP4 up to 8K for offline watching. It offers high-quality downloads with ultrafast speed.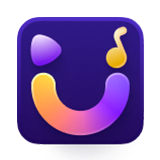 1. BossCast.net
Bosscast is a good alternative to VIPBox Live and has millions of active users who visit the platform to steam their favorite sports. The site is active in more than 130 countries with a range of games and sports. However, users need to register to the site in order to broadcast content online and access it.
2. Batmanstream
Another best VIPBox Mobi alternative is Batmanstream. Users can watch live stream sports with no annoying ads during the free trial. In addition to this, the platform allows users to watch live streams without any cost. The site also allows users to share on their social media account such as Twitter and Facebook.
3. goATD
GoATD is one of the best VIPBox NFL alternatives preferred by viewers to stream their favorite sports online. It is a simple sport-streaming platform that offers dynamic sporting events. Unlike other options, this platform does not aim on offering too many updates, as the homepage only displays the games scheduled for that specific day. The platform provides different sports such as golf, basketball, soccer, and tennis. On the other hand, the platform comes with annoying ads, thereby hindering the user viewing experience. Besides, the quality of video streams isn't great, so even if you own the best HP monitor, you will still receive mediocre video content.
4. LAOLA1
LAOLA1 is one of the greatest VIPBox NBA alternatives and also streams Boxing and Rugby. The site operates similarly to VIPBox by using sports fans as a base for online sports viewing and live streaming. This platform provides all kinds of sports and video games, as well as different videos based on different sports and video games. The VIPBox Reddit alternative shows live streams, exclusive highlight clips, and matches & games being played in different areas of the globe, apart from on-demand videos.
5. SportLemon
SportLemon is yet another VIPBox LC alternative sports streaming platform that users can use. The platform provides major sporting events such as Major League Baseball, the English Premier League, NBA, and so on. Apart from the current games, the platform offers replays of games in different sporting events in HD quality via its Replay section. The UI of the platform is clean and no ads are scattered all over the site. The best feature of this VIPBox mobile alternative platform is the game schedule plan that offers all the forthcoming events for a specific sport and their start time.
6. Feed2All
Feed2All is one of the best VIPBox EU alternative as well as a channel watching and live sports streaming platform. The site needs users to register prior to using the content or service. The site comes with no cost. Hence, viewers might enjoy their preferred sports networks without being concerned about hidden charges. Live sports are accessible easily on this platform, since it collaborates with different major sports streaming sites and live channels to offer sporting content to the users. Users have access to tons of athletic events, such as basketball, rugby, tennis, ice hockey, horse racing, snooker, baseball, and so no. All the tournaments, leagues, and Olympic games can be seen live on this VIPBox ME alternative.
7. fuboTV
fuboTV is the next VIPBox UFC alternative in our list. With more than 200 channels, users can view almost every sports streaming on this platform. The platform provides both premium and free subscription making it a legal source. Users can enjoy the site on all mainstream streaming devices such as Amazon Fire TV, Roku, Android Smart TV, Apple TV, Chromecast, Samsung Smart TV, and Xbox.
8. StopStream
StopStream is an excellent option to VIPBox basketball that offers live sporting events of all kinds. Users get a huge library of free sports channels and matches as well as get access to them on any device and from anywhere. The UI of the platform is simple, with video games placed neatly in lists and tabs, making it simple to locate the games users wish to watch. Users can also find their favorite channel and use the live chat feature to speak with other viewers from around the globe and get their opinions on the games.
9. MamaHD
MamaHD is an excellent VIPBox live stream alternative and a perfect place for users to find sports content streams for variety of games. This includes NFL, football, Formula1, fighting, tennis, MotoGP, NHL, MLB, and many more. The platform focuses majorly on motorsports. In addition to this, the site offers users access to different easily. Users can also find most of the streams in high quality.
10. Strikeout
Strikeout is the last alternative to VIPBox in our list. The platform has different sporting events, mostly races and ball games, which are streamed all over the world. The homepage of the platform is well-organized as per game. The site also provides a search feature for users to favorite games on time.
Part 4.

How to Download Sports Live Stream for Playback?

Now that you have had a look at some of the best VIPBox alternatives, you can watch sports any time online. And if you wish to download sports streams for offline viewing, HitPaw Video Converter comes in handy. It is a professional tool that supports livestream download from YouTube, and also download videos from over 1,000+ sites including YouTube, Bilibili, Facebook, ESPN, SoundCloud and more.
Some of the Outstanding Features
Download YouTube live streams to MP4
Download videos, music videos, audio from YouTube, Bilibili, Facebook, Instagram, TikTok, etc.
Save video up to 8k resolution and audio up to 320kbps
Convert downloaded videos to any other formats without losing quality
Edit video/audio after download
20+ other tools are integrated
The Steps to Download Sports Live Streaming with HitPaw Video Converter
Step 1.Launch HitPaw Video Converter and switch to the Download tab. Select YouTube Live Stream Downloader.

Step 2.Go to YouTube website and open the live stream that you want to save. Copy its link from the browser address bar.

Step 3.Paste the stream link to the program and click Analysis button.

Step 4.After analysis, you can select an format and quality level, click the Download button to start downloading live.

Step 5.The program will start recording and downloading the live stream until the end.
The Bottom Line
Having said that, we just had a look at some of the best alternatives to VIPBox TV. You can use any of these platforms to stream your favorite sports. In addition to this, we also had a look at HitPaw Video Converter that can help you to download sports live videos for offline viewing. The tool supports over 10000 sites for video downloads and users can download these videos in highest possible quality.