How to Upscale Anime Video to 4K Flawlessly in 2023
Are you familiar with the early classic anime such as Aim For The Ace, Dragon Ball Z, My Neighbor Totoro, and Yu Yu Hakusho? The series and movies from the 1980s and 1990s are fantastic examples of classic anime.
The animation quality varies widely from episode to episode, yet even the grainier and less crisp ones are considered masterpieces and among the greatest anime ever made.
When thinking of a solution to the problem of wanting to rewatch some of your favorite classic animes from your youth but finding that some of them are too old (most of them were made in 480P) to upscale anime to 4k displays, HitPaw Video Enhancer may spring to mind.
Part 1. Best Way to Upscale Anime Video to 4K with Video Enhance AI Tool
HitPaw Video Enhancer's success was unaffected by the abundance of competing products on the market. Video upscaling and AI upscaling software is very remarkable, as it can take your pale movies and make them interesting and engaging.
Unique to HitPaw Video Enhancer, its capabilities allow you to improve the contrast, brightness, and saturation of your low-resolution films. HitPaw Video Enhancer's ability to convert HD or MP4 files to 4K or 8K resolution is more proof of the use of this program.
The following are the features of HitPaw Video Enhancer:
Supports upscaling several videos at once
Cut down on the noise in your video
Fast and simple video upscaling
Face, Anime, General and colorize are four fantastic Al models to use.
Amazing video enhance AI anime model
Preview the enhanced effect without watermark
Learn how to enhance anime video to 4k with HitPaw Video Enhancer from this video:
Here is how to use HitPaw Video Enhancer to upscale anime video:
Step 1.In order to use HitPaw Video Enhancer, you must first download it from its official website and install it on your own computer. Then, start up the program to continue working on your current tasks.

Step 2.To enhance the video quality, import the desired movie now.

Step 3.The Al model can be chosen from among General Denoise, Animation, and Face Models. In this case, you have to select the Animation Model.

Step 4.Once the Al model has been chosen, the user may preview the updated video before exporting it.

Step 5.Export the enhanced video.
Part 2. Alternative Software to Convert Anime Video with Anime4K
A library of high-quality real-time anime upscaling and denoising algorithms, Anime4K is available as open source and may be written in any language.
Because we value the preservation of original material and the promotion of freedom of choice for all anime lovers, Anime4K was designed to be as easy and fast as possible to use while yet allowing users to view upscaled anime in real-time. You can find it on anime upscaler GitHub.
Avoid re-encoding anime into 4K as it is irreversible, can degrade the quality of the original by adding artifacts, can need up to O(n2) more disk space, and, most importantly, does not reduce entropy in any appreciable way.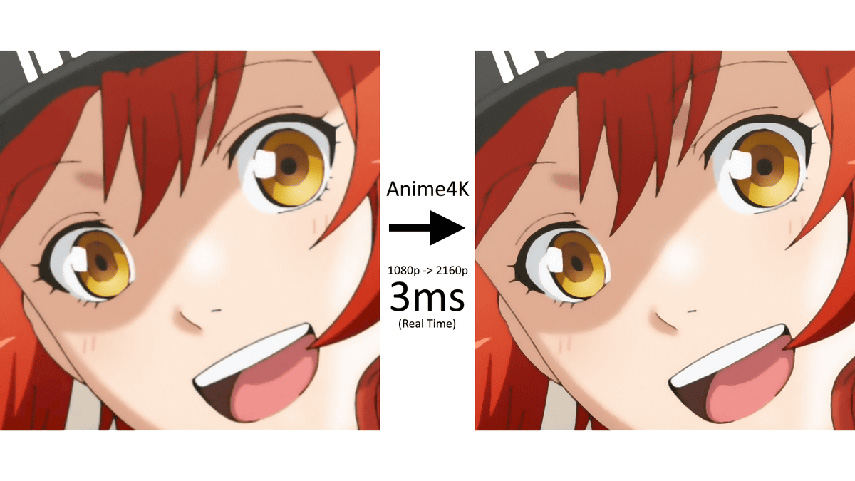 Here is how to use Anime4K to upscale anime:
Step 1.Install a version of mpv that was released after June 2021; older versions might not work.

Step 2.Download the .glsl shader files here.

Step 3.Copy the .glsl files to %AppData%\mpv\shaders.

Step 4.(Optional) If mpv.conf does not exist in %AppData%\mpv\, create an empty file and follow these instructions to optimize your configuration.
Part 3. Enhance Anime to 4K with Anime Video Upscaler Online
Pixop is an artificial intelligence-based video upscaling service that is available only over the web. Jon Frydensbjerg and Morten Kolle co-founded the company in 2017 with the hope that AI will give new life to stale and low-quality videos.
Pixop is a web-based video quality enhancer that works with any browser-capable operating system, including Windows, macOS, iOS, Android, and Linux. Along with upscaling, it deinterlaces, denoises, and stabilizes your video. As an added bonus, your slow-motion movie may now play at a smooth 120 frames per second.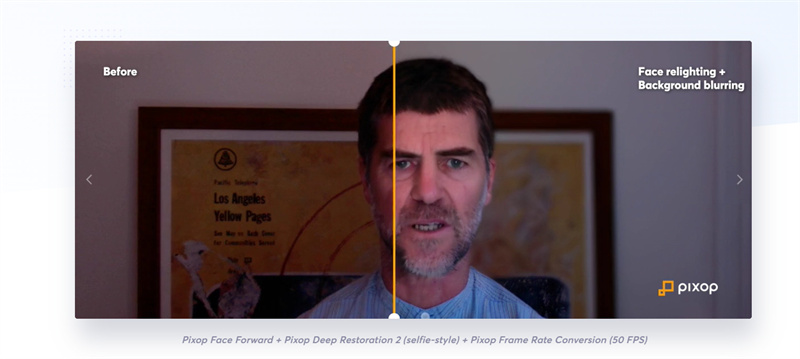 Here is how to use Pixop anime video upscaler online:
Step 1.To begin, either sign up for a Pixop account or sign in using your Gmail account.

Step 2.Simply upload your video file through drag-and-drop to the web-based upscaling tool. You're not limited to uploading to just one project, either.

Step 3.To access the upscaling window, click the video you just submitted, which will take you to the project.

Step 4.The scaling procedure may be viewed by clicking the Process button just below the video. To upgrade the quality of your web videos to 4K, select a Factory Preset like "Enhance UHD 4K" from this menu.

Step 5.You may make a free 10-second preview with Pixop and check it out against your video before committing to the online enhancing service.

Step 6.Those who omitted Preview had immediate access to Process and Pixop. The web-based AI enhancer will automatically amplify the video.

Step 7.After the process of upscaling, the improved video can be saved to your device.
Part 4. Which One is the Best Anime Video Upscaler
| AI Enhancer/Features | AI Upscaling | Clean Interface | Easy Steps | Rating |
| --- | --- | --- | --- | --- |
| HitPaw Video Enhancer | | | | 4.9 |
| Anime4K | | | | 3.9 |
| Pixop | | | | 4.2 |
Part 5. FAQs of Upscaling Anime Video
1. How do you upscale anime pictures?
Upscaling anime pictures can be made easier with the use of a photo enhancer. HitPaw Photo AI is an excellent choice for this purpose.
It provides multiple options to adjust pictures and enhance them, including anime images. From sharpening colors and improving contrast to resizing and cropping, it has all the tools you need to set up so you can start perfecting your anime pictures in no time.
With its advanced algorithms, HitPaw Photo AI allows users to create high-quality visuals quickly and professionally – perfect for making your favourite anime moments even more special.
2. Where can I watch upscaled anime?
You can watch the upscaled anime from following websites:
Crunchyroll
Funimation
9anime
Kissanime.ru
AnimeDao
Chia-Anime
AnimeLab
Part 6. Conclusion
Due to a large number of options available, you may have to go through dozens, if not hundreds, of programs before you locate an app that will help you generate high videos with professional production values.
This post, however, simplifies your life by presenting you with some of the best video upscale available.
HitPaw Video Enhancer stands out as the best AI anime 4k upscale tool without detracting from the other tools we've shared in this post. In order to enhance video quality, it is strongly recommended.