Best Anime Websites Where to Watch Anime Online Free in 2023
Anime has become a global sensation in recent years. A few years back, the number of anime viewers was very limited, but now it has increased tenfold, thanks to Shonen anime like Naruto, Bleach, and more. But as the number increased, the demand to watch anime also increased, mainly a way to watch them for free.
Thanks to its popularity, there are anime websites that stream the latest anime episodes for free to the viewers. But there is only a handful of them that operates like that. We have listed the top 8 anime websites below; check them out, and pick your choice.
Part 1. Top 8 Free Anime Websites
So, if you are interested to binge-watch the latest episodes of 'My Hero Academia', 'Fire Force', or even one of 2019's best anime 'Demon Slayer', you will need good anime websites to watch them for free.
After researching, we found 8 of the best anime watching websites. They are listed below, along with their website links. Pick one and start binge-watching.
Pro Tips
HitPaw Video Downloader can download anime movies from 10,000+ sites like 9Anime, YouTube, Amazon, etc.and convert the downloaded Anime videos to any format like MP4, MP3, MKV, MOV, etc. Start downloading your favorite anime now with HitPaw Video Downloader & Converter!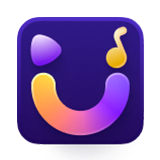 Top 1. 4anime.to-Best Place to Watch Anime
According to us, the best place to watch anime is 4anime.to. It is not well-known among the fan base, but this is actually one of the best anime websites.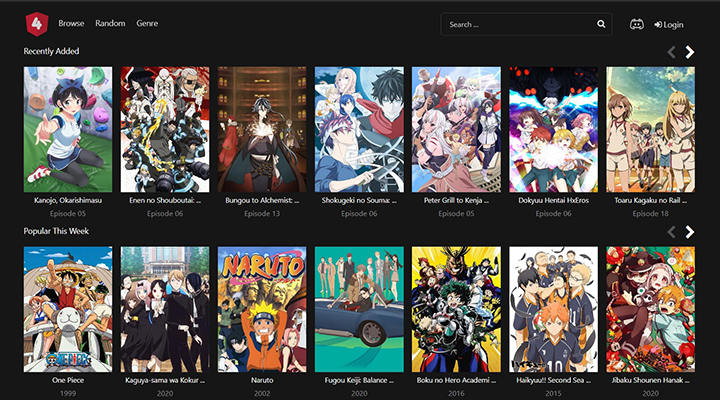 Here, you will have access to the latest anime episode of ongoing series, both dubbed and subbed. The number of available titles is really something here. It may not be the largest, but their collection is nothing short of amazing. Video qualities are also excellent. The best part, all these anime collections are available to you free of cost.
What I Like
Amazing attractive interface
Huge anime collection
Available for free
What I Do Not Lik
Top 2. animelab- A Free Anime Website for Japanese Anime
If you are still wondering where to watch anime? You don't have to look far. We have Animelab.
Animelab is available for free, and it provides a legal streaming service. With Animelab, you will have access to the best movies, shows, and of course, the anime. The best part of using Animelab is that you don't have to wait. The latest episode telecasts almost simultaneously; there is only a 2-hour difference.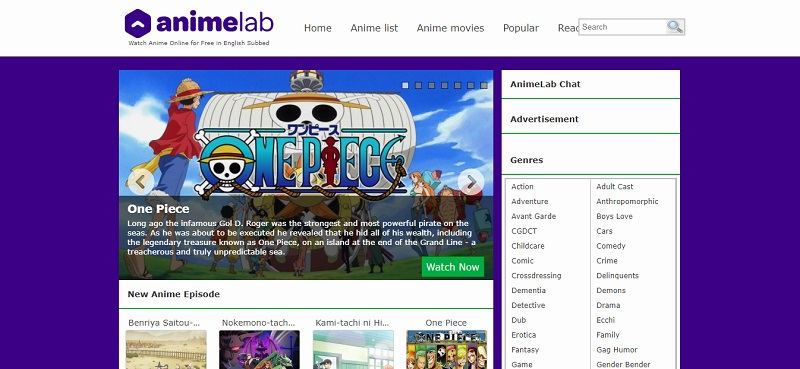 Animelab is known as one of the fastest anime providers. If you want an ad-free experience with English audio, then you can opt for the premium version.
What I Like
More than 370 anime series
Cost-free
One of the most attractive anime interface ever
What I Do Not Lik
Top 3. 9anime
9anime is one of the unique websites to watch anime as almost all its content can be watched in 1080p. Without a doubt, this platform is huge. There are limitless content starting from anime series, movies, and all available in the best quality possible.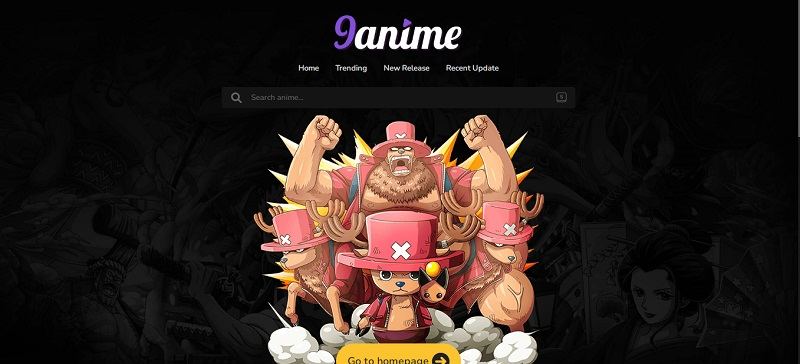 This is, of course, one of the anime streaming sites and preferred by a lot of the anime fans. You will have access to the latest anime episodes with English subtitles, but if you are a fan of English dub, then don't worry. 9anime has English-dubbed episodes too.
What I Like
More than 1000 complete anime series available
Both subbed and dubbed content are there
Free
Interface is attractive
What I Do Not Lik
Too many ads
Too many pop-ups
Top 4. Animepahe-Best Free Anime Website
Animepahe is also one of the best free anime websites. It provides good quality content for free of cost.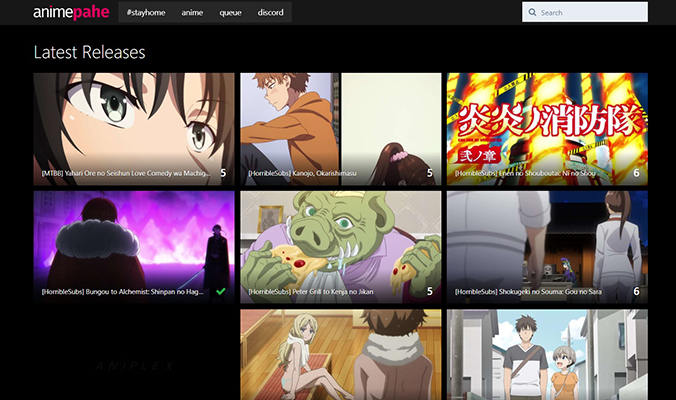 So, it may be the latest series or a new anime movie; you will find it on Animepahe. Quality is also excellent. There is no needless buffering, and all the videos are available in different resolutions. So, if you are an anime fan, Animepahe is a website worth checking out.
What I Like
More than 1000 complete anime series available
Available for free
Good anime collection
What I Do Not Lik
Not a popular choice among the users
Bland interface
Top 5. animedao
If you are looking for excellent sunned anime content, then you should also check out Animedao. It is considered one of the best anime streaming websites.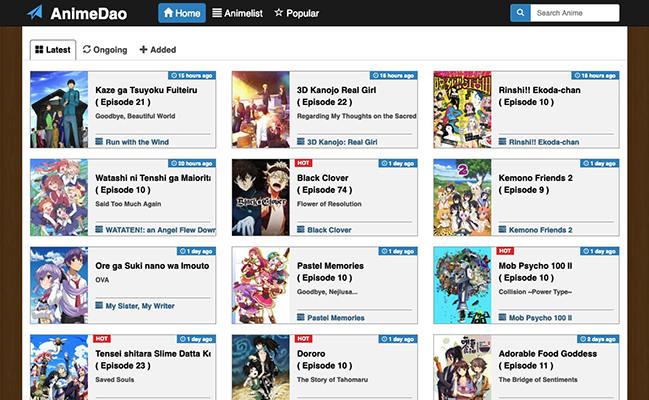 The subs here, provide very accurate translation and subs are even available for the latest anime episodes. There is a search feature that is cutting edge; it helps you to locate your favorite shows with ease. The site also buffers faster compared to others.
What I Like
Great anime collection
One of the fastest anime websites
Available for free
What I Do Not Lik
Top 6. Anime Youtube
If you are looking for websites where you watch anime for free, then you must check out Anime YouTube.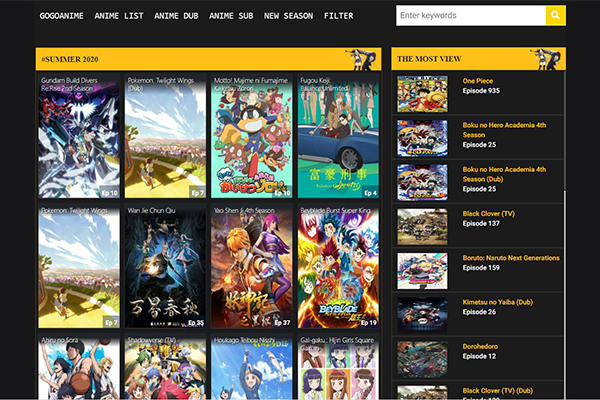 As the name suggests, it is a website where anime videos are available free. Just like YouTube. While then the name may not be very imaginative, it is still one of the best free anime websites. It is filled with ongoing and completed anime episodes. There is a search filter that helps to locate your favorite anime with ease. Both subbed and dubbed episodes are available.
What I Like
A good anime collection
Both subbed and dubbed anime episodes are available
Free of cost
What I Do Not Lik
The collection is good, but there are better options
UI is not attractive
Top 7. Hidive
Hidive is not very well-known, but it is one of the best websites to watch anime. Hidive is unique, and its popularity is currently on the rise.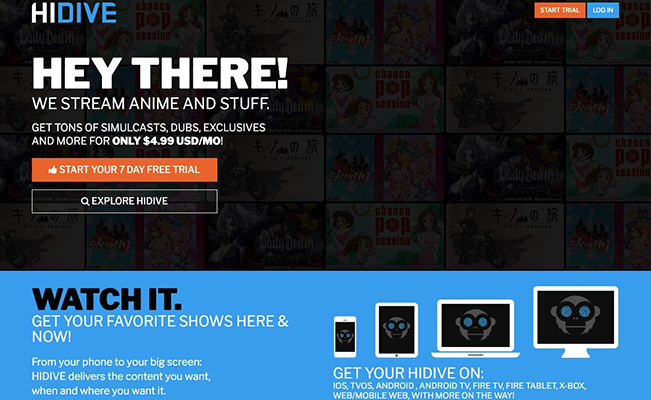 Hidive simply has a wide range of contents in high-quality, and they are hoping to even compete with anime giants like Crunchyroll or Funimation. Hidive continues to increase its content list even now, and the website also offers one of the cheapest subscription models we have ever seen.
What I Like
Excellent anime collection
A free trial period
What I Do Not Lik
Not very user-friendly
Lack of dubbed content
Free version lasts only for 30 days
Costs $4.99 per month
Top 8. anime-planet
Last, among our list of anime sites, we have Anime-planet. While we have Anime-planet at the end of our list, this anime website has been operating since the early 2000s.
Anime-planet has a recorder 40,000 episodes on their website, and you can be sure that your favorite anime is also there. The UI takes a bit to get used to, and you can even read manga series here. The layout is simple, and they also use the latest version of the flash player to run videos.
What I Like
Available for free
Limited ads
Excellent search feature
What I Do Not Lik
The UI is terrible and old
Part 1. Download Favorite Anime for Offline Viewing
The animation websites shared above require internet access to watch, and the animes are update regulary. Downloading your favorite animes for offline viewing is a good idea. Among the many animation download sites and tools, HitPaw Video Downloader and Converter is the top the list. It can download movies and animes from any websites and support high-definition downloads (4K, 8K) from YouTube, Bilibili, TikTok, 123movies, etc.
Main Features
Supports downloading movies, videos and audio from 10000+ sites
Batch downloads support
Full GPU acceleration, 120x faster speed
Built-in editor supports editing the downloaded videos
Converts the downloaded videos to any other video or audio formats
How to Download Animes with HitPaw Video Converter
1.Free download and install HitPaw Video Converter.

2.Open and play the anime that you'd like to download, and copy its link from the browser address bar.

3. Paste the link to the analysis box of HitPaw Video Converter's Download feature.

4. After analysis, choose the desired format and resolution to download.

5. Wait for the download task(s) complete, you can play and enjoy the anime offline.
Bottom Line
So, stop asking where to watch anime online free anymore. We have listed 8 best anime websites where you can entertain yourself with the latest anime series for free. On most of them, you will have the options for both dubbed and subbed videos. Check them out. But If you want to download these anime videos for offline viewing, HitPaw Video Converter is worth trying. It supports downloading movies from 10000+ sites with fast speed.
People Also Ask
Q1. What are good sites to watch anime?
A1. There are a lot of websites for your to watch anime, such as 4anime.to, animelab, 9anime etc. We recommend 4anime because you can watch latest animes free of charge. Open their website and start watching your favorite anime.
Q2. Where to watch nana anime?
A2. Nana is a great anime, and it has a very particular fan base. It is ver popular and a lot of fans are searching to get a place to watch it. '4anime.to' is one of great website for you to watch without any payment.
Q3. Where can I watch one piece?
A3. One Piece is one of the most popular anime series of this generation. The anime is going on for the last 20 years, and its popularity is still growing. You can watch Once Piece on any of the listed websites such as 4anime.to, animelab, 9anime etc.