6 Best Typecast AI Alternatives to Create Realistic Voice in 2023
Looking for the best Typecast.AI Alternatives to create a realistic voice? Then look no further! Typecast.AI is a powerful tool that uses AI technology to create realistic voices.
However, with the rapid growth of AI Technology, there are many more superior voice generators available on the market than Typecast. AI.
In this article we will explore the top 6 alternatives for Typecast, discussing their price, pros, cons, and how these alternatives will help you create realistic voice effects for your content.
Ensure to read this guide till the end to discover the perfect Typecast Alternative to fulfill your voiceover needs.
What is Typecast.ai? Why Does it So Popular?
Typecast.AI is an amazing voice cloning and TTS program that allows its users to create speeches in realistic voices. This program uses advanced AI technology to convert your text into high-quality voiceover.
This program offers a broad library of voices which includes voices of Aliens, Monsters, boys, girls, Old men, and more making it an excellent choice for content creators to create videos with various voice effects.
Typecast is popular among content creators because it provides video editing capabilities to enhance your YouTube videos.
It has a User-Friendly interface that allows users to navigate through settings easily. Typecast AI fulfills all your voiceover needs however in 2023 many alternatives to this program offer more features and realistic voice effects as compared to this program.
6 Recommended Alternatives for Typecast.ai
Now we will discover the best Typecast.ai Alternatives. Ensure to read them properly to find out the suitable alternative for you.
1. Fliki
Fliki is the best alternative for Typecast AI because it can not only convert your text into speech but also can convert text into AI video. It uses AI technology to create high-quality audio that sounds just like a human.
With this tool, you will get over 800 voices, each with a preview option so that you can select the right one for your content. It also offers over 100+ dialects and 75+ languages.
Pros
Offers over 800 voice effects in 75+ languages
Text-to-video feature
Simple and User-friendly interface
Supports voice alteration
Fast Customer service
Cons
Complex Credit consumption model
Price
2. Murf AI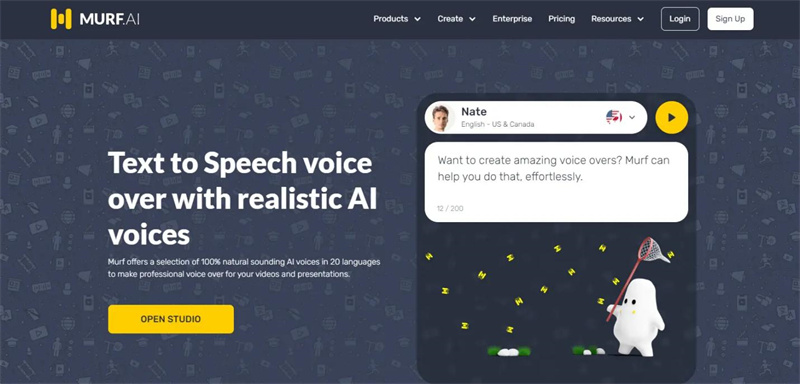 The next Typecast AI Voice alternative on our list is Murf. AI. Murf is a powerful tool to generate high-quality realistic voiceovers. This tool offers over 120+ voice effects in more than 30 languages.
With the help of this program, you can also add visuals to your voiceovers quickly. With its realistic audio changer features users can easily convert their home recordings into professional ones.
This program also offers an enterprise plan that allows teams to collaborate directly. Murf.AI guarantees to provide realistic voice effects that sound human-like.
Pros
Offer a simple Text to voice converter
Pitch and pause control
Has a realistic voice changer feature
It has 120+ voice effects in 30+ languages
Allows you to download your presentation in HD
Provide the best customer service
Cons
The free plan has limited feature
Price
3. Synthesia
Synthesia is another Typecast.AI Alternative with a built-in TTS function in its editor. With the help of Synthesia, you can create realistic voice effects for your videos. This program offers more than 400 voice effects in 120 languages.
You can also clone your voice with Synthesia. Just like Typecast this program also offers Text to video feature. Type in it and watch how this program transforms your word into a realistic video. This program has a wide range of AI Avatars to choose from for your video.
Pros
Offers user-friendly editing tools that allow you to edit, trim, or crop
It has over 400 voices in 120 languages
Text-to-video feature to transform your text into a video
Huge library of realistic Avatars
Offers a preview option to listen to the AI voices
Create videos in 3 minutes with voiceovers
Cons
This program cannot understand certain languages
Price
4. PlayHT
PlayHT is an online platform that allows its users to create high-quality speech from text in different voice effects just like Typecast AI. With its user-friendly interface, users can create speeches in minutes.
Play.HT offers over 800+ voice effects including voices of aliens, monsters, celebrities, singers, and more. The best part of this program is that it supports over 142 languages.
This program is best for podcast owners because it allows them to publish their podcasts on platforms like Spotify, iTunes, YouTube, and more.
Pros
Offers voices in different languages and accents
Has amazing voice quality
Multi-voice features
Offers 800 voice effects like alien, monster, and more
Ability to choose speech styles
Cons
To use premium voices you have to upgrade to an expensive plan
Price
5. Resemble.ai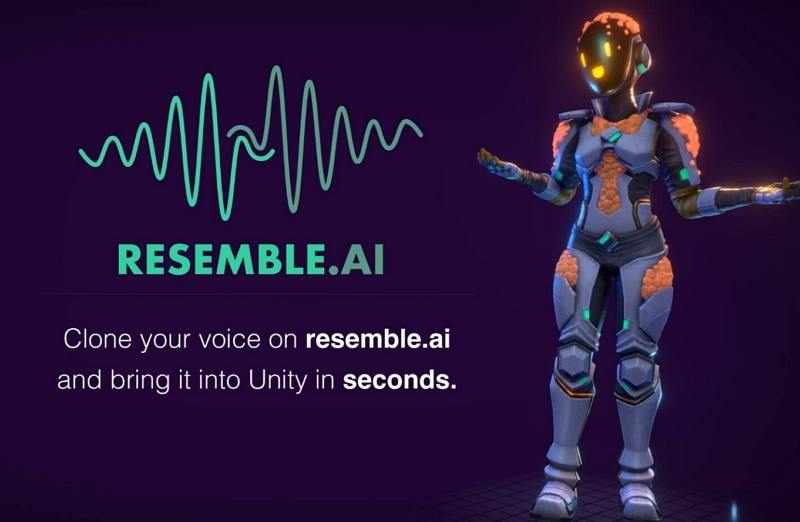 Resemble.AI is a TTS program that uses AI technology to create realistic voiceovers in real time. Just like Typecast.AI, this program offers the option to use it for specific cases like advertisement, dialogue audio, dubbing, and more.
With the help of this program business owners can create their brand voices for VA.
It has a huge library of voice effects and filters that includes voices like boy, girl, monster, chipmunk, and more. Further, you can download the voiceovers in popular formats such as WAV or MP3.
Pros
Offers a wide range of voice effects that sound realistic
Allows you to customize the voice emotions
It has a straightforward interface
Option to download audio files in MP3 format
Offers advanced features like voice cloning, TTS, Editor, and more
Cons
The basic version has limited voice effects and features
Price
6. Lovo
The last Typecast AI Voice Alternative on our list is Lovo. Lovo is an AI tool that allows users to create speech in 33 different languages. This program offers two versions Lovo Studio and Lovo API. Lovo Studio is for businesses because it offers a wide range of voice effects that help them create voiceovers of their brands.
However, Lovo API is for individuals because this version can create text into speech in multiple languages.
Pros
It offers over 400 voice effects in 33 languages
Allows you to add background music to audio clips
Offers high-quality output voices
Emotion Control
Cons
Few voice effects sound robotic
Price
As we all know there are hundreds of voice changers available online but HitPaw is the best voice changer available on the market for PC. HitPaw offers a wide range of voice effects that includes voices like aliens, monsters, celebrities, singers politicians, and more.
The best part of this program is that it supports more than 300 PC programs including Discord, Twitch, Zoom, Skype, and more. With this tool, users can easily reduce the background sounds via the noise reduction feature. Further this program also offers amazing features like TTS, Voice Cloning, Voice modification, Soundboard, and more.
Key Features
Supports over 300 PC programs including Discord, Twitch, and more
Offers features like TTS, Voice Cloning, and Soundboard
Voice alteration in real-time.
Noise reduction feature to reduce background sounds
Easy-to-use interface
Available on Windows and macOS
FAQs of Typecast.ai
Q1. Is typecast AI free?
A1. Yes, Typecast AI offers a free version, with that version you can download a 10-minute length audio file.
Q2. What is the AI that sings like an artists?
A2. HitPaw voice changer has the best singer voice effects through which users can sing like artists. This program offers voices of Taylor Swift, Pop Smoke, Drake, and more
Conclusion
In this guide, we have presented the top-notch Typecast.AI Alternatives. These alternatives offers amazing features that can help you enhance your voiceover projects and give you unique content.
At the end, we have also introduced a voice changer known as HitPaw voice changer. This voice changer is the best program available for PC.