The Best Kids Movies of All Time | 2023 May
Welcome to the world of kids' movies! Movies for kids are a great way to entertain and teach them important life lessons. Whether it's storytelling, comedy, or animation, kids' movies capture their imagination and make them smile. In today's world, where entertainment is mostly digital, movies can be accessed with ease and simplicity. But with so many movies out there, choosing the best ones for your kids can be difficult.
That's why we've come up with this list of the best movies for kids that are guaranteed to be fun and safe for your children to watch. So, without further ado, let's get started!
Download Kids Movies with HitPaw Video Converter
Classic movies are worth collecting and watching repeatedly. HitPaw Video Converter supports downloading movies or movie music from 10000+ websites. It supports downloading HD videos up to 8K, and also supports editing or converting the downloaded movies to other media formats. Download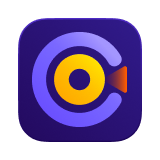 Part 1. 10 Best Kids Movies of All Time
Welcome to the second part of our list of the top 10 best movies for kids! As parents, we all know how hard it is to find good movies that are entertaining and appropriate for our little ones.
1. The Lion King (1994)
Rating: G
Run time: 1h 58m
This classic Disney movie is a must-watch for kids of all ages. Released in 1994, The Lion King tells the story of a young lion named Simba who goes on a journey to find his place in the world and become the rightful king of his pride. With a heartwarming story, unforgettable characters, and iconic songs, The Lion King is a timeless movie that your kids will love.
2. Harry Potter Movies (2001-2011)
Rating: PG
Run time: 2h 30m (approx.)
The Harry Potter movies are a series of eight films based on the best-selling book series by J.K. Rowling. These movies follow the adventures of young wizard Harry Potter and his friends as they attend the Hogwarts School of Witchcraft and Wizardry and fight against the evil Lord Voldemort. With magic, adventure, and strong messages of loyalty and friendship, Harry Potter movies are a must-watch for every child.
3. Minions: The Rise of Gru (2022)
Rating: PG
Run time: 1h 30m (approx.)
Released in 2022, Minions: The Rise of Gru is a hit with kids. This animated movie is a prequel to the Despicable Me and Minions movies, and it tells the story of how young Gru became a supervillain and met the lovable Minions. With slapstick humor, plenty of action, and colorful characters, this movie is perfect for kids who love animated films.
4. The Angry Birds Movie (2016)
Rating: PG
Run time: 1h 37m
The Angry Birds Movie is an animated comedy film based on the popular mobile game of the same name. The story follows the adventures of Red, a grumpy bird who lives on an island with other birds that are always happy. When a group of pigs arrives on the island, Red and his friends must figure out their true intentions and stop them from stealing their eggs. With silly humor and colorful animation, The Angry Birds Movie is perfect for kids who love a good laugh.
5. Penguins of Madagascar (2014)
Rating: PG
Run time: 1h 32m
The Penguins of Madagascar is a spinoff of the popular animated movie series Madagascar. The story follows the four penguins, Skipper, Kowalski, Rico, and Private, as they take on their own adventure to stop the villainous Dr. Octavius Brine. With fast-paced action, witty humor, and lovable characters, this movie is perfect for kids who love penguins and adventure.
6. Home Alone (1990)
Rating: PG
Run time: 1 h and 43 m
Released in 1990, Home Alone is the perfect holiday movie for the whole family. The film follows the story of Kevin McCallister, an eight-year-old boy left behind by his family during Christmas. As he takes on two hapless burglars with childish ingenuity, Kevin teaches us about the power of independence, family, and the spirit of Christmas.
7. Pinocchio (1940)
Rating: G
Run time: 1h and 28m
Disney's Pinocchio remains a timeless classic that has lasted for generations. Released in 1940, the story of the wooden puppet who longs to become a real boy is still relevant to today's youth. Pinocchio teaches children about honesty, loyalty, and the power of love through the adventures and challenges he faces in his journey.
8. Toy Story (1995)
Rating: G
Run time: 1h and 21m
Set in a world where toys come to life when humans aren't around, Toy Story is a memorable and heartwarming journey for any child. Released in 1995 by Pixar Animation Studios, the story of Woody and Buzz Lightyear's unlikely friendship is one that teaches children the importance of teamwork, loyalty, and compassion.
9. Finding Nemo (2003)
Rating: G
Run time: 1h and 40m
Finding Nemo is a stunning underwater adventure released in 2003 by Pixar Animation Studios. The film follows the tale of Marlin, a clownfish, as he embarks on a dangerous journey to rescue his son Nemo. Finding Nemo explores themes of family, courage, and perseverance while exposing children to marine life in an entertaining and educational way.
10. Wreck-It Ralph (2012)
Rating: PG
Run time: 1h and 41m
Released in 2012, Wreck-It Ralph is a fun-filled film that explores the world of video game characters as they go on an exciting adventure in virtual reality. The story teaches children about perseverance, self-acceptance, and highlighting their uniqueness while navigating the challenges of trying to fit in.
These ten movies are the perfect addition to any family movie night, offering quality entertainment and lifelong lessons for children of all ages. With their timeless themes and captivating plots, these films are guaranteed to provide your child with lasting memories and valuable life lessons.
Part 2. How to Download Kids' Movies for Offline Watching
As parents, we sometimes want to limit our kids' screen time while ensuring they access good quality entertainment. One way to achieve this is by downloading kids' movies for offline viewing. In this guide, we will show you how to use HitPaw Video Converter to save your favorite kids' movies from YouTube/Bilibili/Facebook so that you can enjoy them anytime, anywhere.
Key Features in HitPaw Video Converter
Download videos from 10000+ sites, no sign up or subscription rquired
Download videos up to 8K resolution
Convert YouTube to MP3 320kbps
Convert videos to any other format
Diverse editing options enrich your video experience
Compress videos in batch
The Steps to Download Kids Movies from YouTube in HitPaw Video Converter
Step 1: Download and Launch HitPaw Video Converter
Free download and install HitPaw Video Converter to a PC or Mac computer.
Step 2: Copy the Video URL
Open YouTube on your system browser and copy the URL of the kids' movie you want to download. You can copy a single video URL, a playlist URL and even a channel.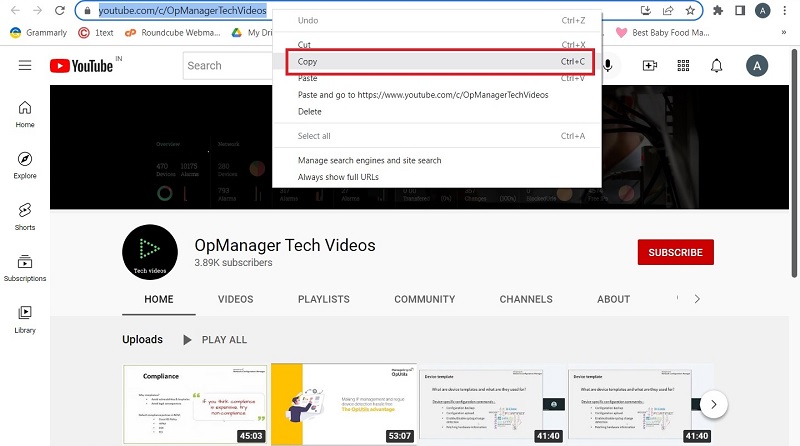 Step 3: Paste the URL and Analyze
Move back to HitPaw Video Converter, switch to the Download menu and click on the Paste URL button to paste the link. HitPaw will automatically analyze the link and display video and audio information. Choose your preferred file type, subtitle, and cover thumbnail.
Step 4: Start Downloading the Video
Click on the Download button and let HitPaw Video Converter do the work for you. You can pause, resume or cancel the download at any time.
Step 5: Save and Enjoy
Once the download is complete, go to the Finished tab and find your downloaded movie. Now, you can save it to your preferred location, open it with HitPaw's built-in player, or go ahead and edit it. Enjoy watching your favorite kids' movies with your little ones without worrying about internet connectivity or online ads.
The Bottom Line
Kids are never too young to watch a movie as long as it's age-appropriate and entertaining. The movies on this list have been specifically chosen as suitable viewing for children under the age of 12. Whether they're being viewed again by old fans or are just being introduced to a new generation of children, these films will be sure to delight!
To ensure the enjoyment of kids, we recommend you use a video converter software like HitPaw Video Converter to transform any digital video sources into popular formats supporting more digital devices compatible with kid-friendly images and audio. So parents should feel confident that if their child is watching any one of these classic films, they will be entertained without having to worry about inappropriate content.