How to Convert OGV to MP4 without Losing Quality in 2023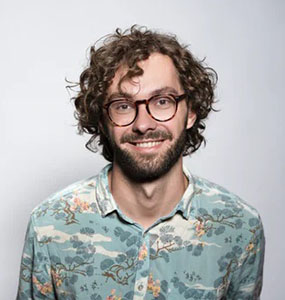 When you download the video from a web browser like Google Chrome or Firefox, it comes in OGV format. Despite being an evolving file format, many devices don't support playing the OGC format video. Unfortunately, this way, you won't be able to play the downloaded videos on various platforms.
So what are the options left for you? The best way is to convert OGV to MP4 to make the video compatible with all the devices. Keep reading this guide, and you'll be able to know how to convert OGV to MP4.
Part 1: What is OGV File? Why Do We Need OGV?
Xiph.org developed the video compression format, OGV. It is also lined with OGG Vorbis and cab as an open bitstream container format. This file format has been designed for content manipulation and streaming.
Using OGV file format, you've got the chance to multiplex individual and separate open source CODECSs. You can use the OGV container to store a video stream without or with audio. One bad thing about OGV is that many devices aren't compatible with it, and you won't be able to play OGC in various media players. So, you might be tempted to convert OGV to MP4.
Part 2: The Fastest OGV to MP4 Converter for Windows/Mac in No Time
Terming HitPaw Video Converter as a quality tool to convert OGV to MP4 will be an understatement for its users' services. Words aren't enough to describe the value it brings; it is converting video files, audio, images, or downloading videos from 10000+ online websites.
Despite offering highly professional and advanced services, HitPaw Video Converter doesn't bother to disturb users by providing a hectic interface. Instead, you won't find as much of a user-friendly interface in many popular video converters that HitPaw Video Converter manages to provide you with.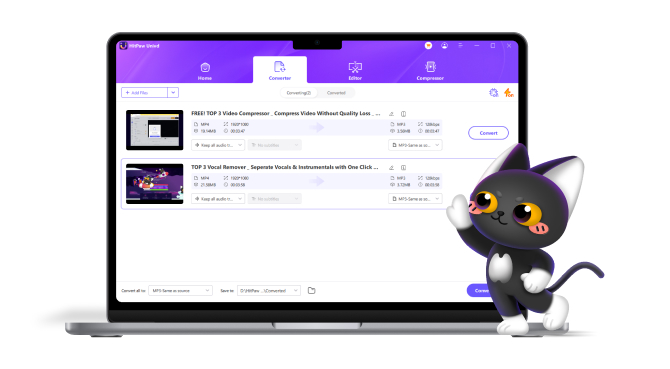 Here are some more unique features of this converter
Convert audio and video files to 1000+ formats
Download videos from 10000+ online websites, including Tiktok, YouTube, Instagram, and more
Generate GIFs from videos and Batch convert image
Rich video editing features
90x real-time faster video conversion
Effortless user interface
How to convert OGV to MP4 using HitPaw Video Converter?
Step 01 Start HitPaw Video Converter on your PC after getting it installed. Next, launch the software to move ahead.
Step 02 Tap on the ''Add Files'' icon to start uploading the OGV files you'd want to convert into MP4.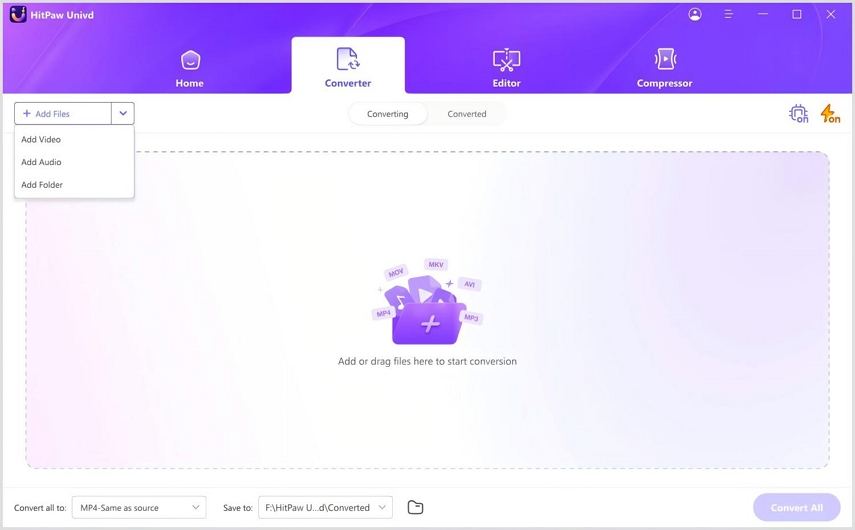 Step 03 After importing the OGV file, you'll need to select MP4 as your output format.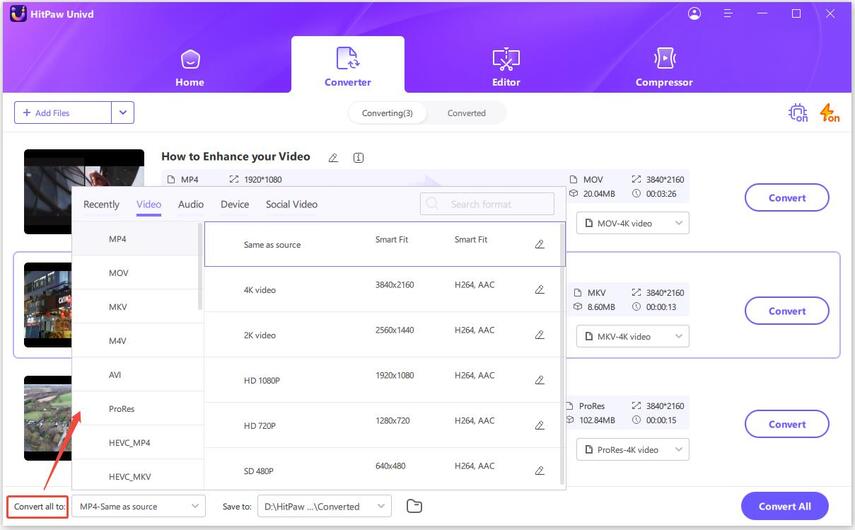 Step 04 The process won't take long as if you have fast internet; you'll be able to convert from OGV to MP4 quickly. You can find the converted video in the'' Converted'' tab.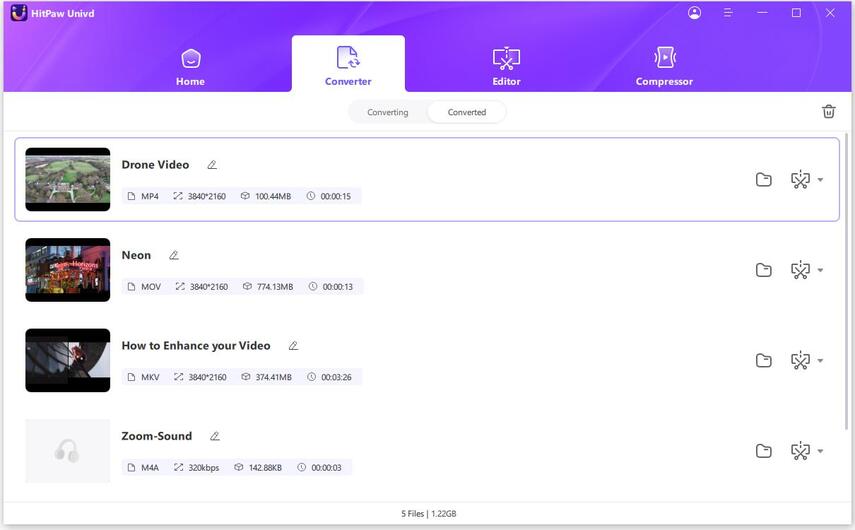 Part 3: How to Convert OGV to MP4 with VLC
Besides being a mind-blowing multimedia player, VLC also offers mind-blowing video conversion abilities. So, if you intend to convert OGV to MP4, VLC might be the right option for you.
Here's how to convert OGV to MP4 VLC using VLC?
1

Launch the VLC Media player and then navigate to the menu. Next, select the Convert/Save icon after hitting the Media option.

2

After hitting the File tab, you'll need to tap on the ''Add button'' to start importing the OGV files. Once the OGV files are added to the VLC's main interface, tap on ''Convert'' by hitting the little triangle. (Shortcut key Alt+O)

3

Select the MP4 as your destination format, and in this way, you'll be able to convert.OGV to MP4.
Part 4: Online OGV to MP4 Converter Free
Apart from using the software to convert OGV to MP4, you can also go for online tools to serve your purpose. Here's the list of 6 brilliant online tools that can help you turn .OGV to MP4
The best online tool to convert OGV to MP4 is HitPaw Online Video Converter. It is an excellent online tool that stimulates transforming the OGV to MP4 without compromising the sound quality.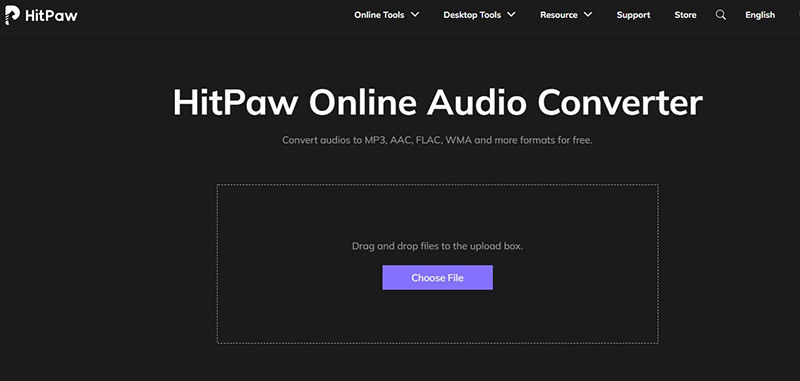 Pros:
Easy to use.
Supports multiple file format.
No watermark.
100% secure.
2. Convertio
Over 10 million users have been using Convertio, and why shouldn't they be using this tool when it helps them convert the files into 300 different file formats? It is a brilliant online OGV to MP4 converter that empowers you to turn OGV to MP4 without tinkering much with the resolution of your video.
On top of that, it comes with a user-friendly interface, meaning you'll need to import the video, select the output format in which you'd like to turn the video, and then leave the rest to this online tool.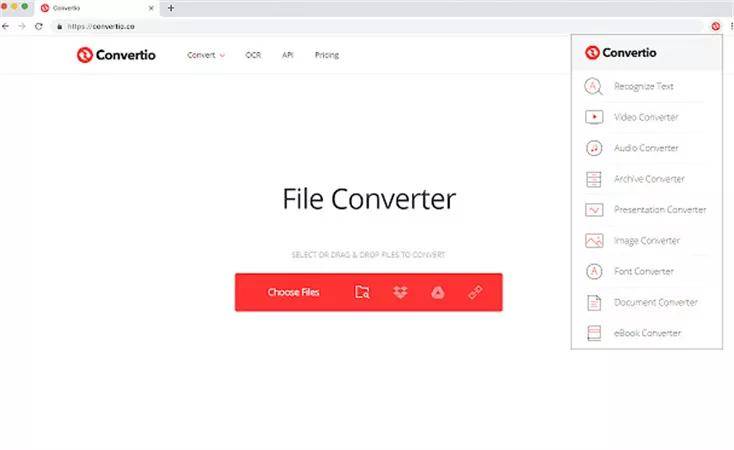 3. Online-convert
With the emergence of Online-convert online video converter, you've got the luxury to convert OGV to MP4 without losing the overall quality of your video.
To convert the video into the desired format, you must visit the tool's official website and upload the video from your computer gallery. Next, select the output format you want to convert the video into, and you'll be ready to go.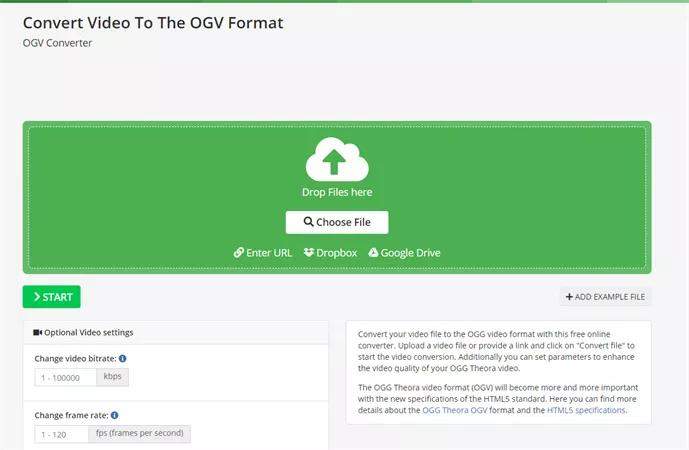 4. Anyconv
Anyconv is another reliable video converter that stimulates turning the video file into 400+ different formats. Luckily, you don't need to download any application to convert the video, as Anyconv is an online tool that assists you in transforming your video and other files with ease. So, if you're considering converting OGV to MP4, Anyconv won't be a bad option.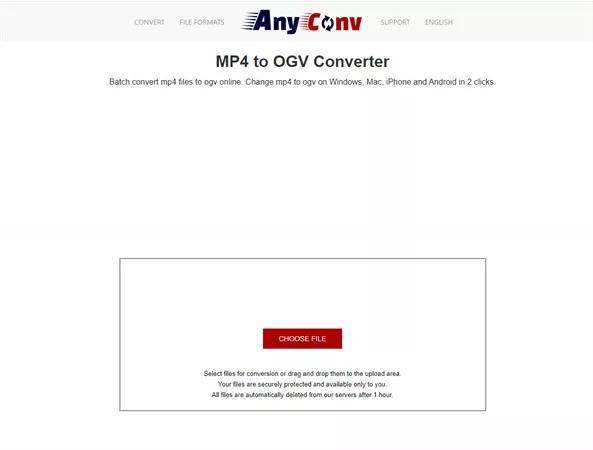 5. FreeFile Convert
You can use Freefile convert to convert the audio, archives, documents, images, and videos to your desired format. It offers an effortless user interface, and you won't have issues turning OGV to MP4. Luckily, all you need to do is upload the OGV file you'd like to convert into MP4 and get your job done quickly.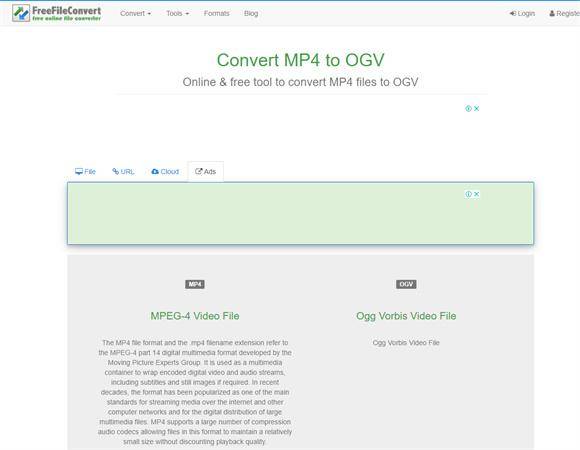 The Final Saying
Converting OGV to MP4 isn't an issue, as we've mentioned the most important reliable ways to convert OGV to MP4. The mix of online tools and software will make sure you can turn .OGV to MP4 without any trouble.
However, the best way to convert OGV to MP4 is by using HitPaw Video Converter. Fantastic software ensures your video doesn't lose the resolution after the conversion.
Extended Knowledge for OGV
1. How to play OGV files on Windows and Mac?
If you want to play OGV files on Mac and Windows, you'll need to download Xiph.org and install its codes. Doing so might help you play OGV files. But, the most appropriate way to open OGV files in Windows and Mac has to be using a tool to convert them. You can opt for HitPaw Video Converter to convert OGV to MP4.
2. Difference between OGG and OGV:
You might be confused about OGV and OGG, and rightly so, as many people consider OGV and OGG the same thing, but it isn't the same one. You can use OGG for video and audio purposes, but OGV is only a video file container.