How Do I Let Davinci Resolve Export MP4?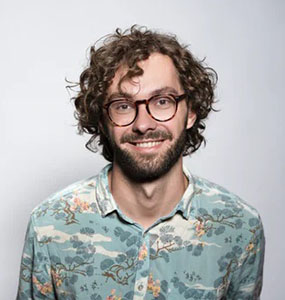 Joshua Hill
Many Davinci Resolve users find it hard to export MP4 videos using Davinci Resolve project. Why is this happening? How do I let Davinci Resolve export MP4? With all your questions, keep on reading and we will tell you the answers.
Part 1. How to Export Davinci Resolve to MP4
Davinci Resolve is a powerful and professional video editing tool, offering as many as features that most video editors have. As it is professional, it could be difficult for some people to let Davinci Resolve export as MP4.
As a matter of fact, it is quick and fast to do that. So, with Davinci Resolve how to export MP4? let's get started.
Step 1: Launch Davinci Resolve in your computer.

Step 2: Click New Project, and enter a name for the new project.

Step 3: Import the video you want to to convert to, by clicking Media tab at the bottom.

Step 4: You can edit your video as you wish. Just click the Edit tab at the bottom and you can add visual effects and more.

Step 5: Click the Deliver tab at the bottom, and this will show you the settings to export your video.

Step 6: Move your mouse to the upper left corner, and you will see Custom is selected by default. Check the box next to Export Video.

Step 7: From the drop-down menu next to Format, select MP4.

Note: if you don't see MP4 or other format you need, click the three-dot next to Render Settings, and click Create Additional Output, and then you will see the instructions to add your preferred output formats.

Step 8: Customize the other output settings as you wish.

Step 9: Click Add to Render Queue > Start Render
Then Davinci Resolve will start rendering your video and export it.
If you find it confused, or this method didn't work for you, don't worry. We have the other solution.
Part 2. How to Edit MP4 and Export it with ApowerEdit
If Davinci Resolve is much more complicated for you, then ApowerEdit would be a good choice for you.
ApowerEdit is a great video editing tool for beginners. Not only can it offer plenty of video effects and features, but also supports lots of output formats, including MP4!
To edit and export MP4 videos usign ApowerEdit:
1. Download ApowerEdit in your computer, then install and launch it.

2. Click the Media tab on the left, and import your MP4 videos into the program. Dragging and dropping your media files into the media bin would be working, too.

3. You can also edit your video to whatever you like. To add the effects, just click the menu tab on the left and you will find lots of effects.

4. To export your video, click the Export button.

5. Choose MP4 in the Video format. And customize other settings if you want. Then click Export.
So there you have it. You will find the exported MP4 video in the file path where you saved.
Part 3. Comparison of Davinci Resolve and ApowerEdit
Still have no idea which software to choose when it comes to exporting MP4 videos? You may have a better understanding after reading the details below.
Program
Platform
Pros
Cons
License
Price
Target Audience
Davinci Resolve
Win, Mac, Linux

1. Rich features

2. Fast processing speed

3. Many formats and resolutions

1. Less-straightforward UI

2. Large install file

3. Sometimes lagging and crashing

DaVinci Resolve Studio 16
$299
Professionals
ApowerEdit
Win, Mac

1. Simple and clear UI design

2. Multiple export choices

3. Small install file and lightweight to use

4. Affordable price

1. Some features requires paid version

2. Lack of some pro features

Lifetime, 1 year, 1 Month
$59.95, $39.95, $29.95
Beginners
Final Thoughts
There you go. Hopefully this article comes in handy if you are seeking to let Davinci Resolve export MP4 videos. In addition, you will also find another helpful guide to export MP4 with ApowerEdit.
FAQS:
1, How do i export from davinci resolve to mp4
To export from Davinci Resolve to MP4, you can just click Deliver from the menu at the bottom, and then select Export Video > Choose MP4 as output format > Add to Render Queue > Start Rendering. And this will help export your MP4 files.
2, Can DaVinci Resolve use mp4?
Yes. Davinci Resolve supports editing and exporting MP4 files. If you don't see the MP4 option when selecting output format, you can click to Create Additional Output, and then add MP4 as the output format.
3, How do I export a video from DaVinci Resolve to YouTube?
If you want to export a video from Davinci Resolve to YouTube, click Deliver from the menu at the bottom, and then you will see Custom is selected by default. Click the YouTube button under Render Settings, and then follow the on-screen instructions to finish uploading.