2 Easy Ways to Convert VEG to MP4 Efficiently
Many devices do not support VEG file formats and when users try to open them on normal media players it will show an error or simply won't open. For example, you can get errors message such as corruption of a VEG file or drivers used to open VEG file are out of date. The VEG files can be opened by tools such as Vegas Pro. Such tools are not affordable by everybody. Hence, there comes the requirement to convert VEG to MP4 that is compatible with various devices and tools. This article will talk about different methods that can be used to convert VEG files to MP4 format.
Summary
The VEG file is a video editing format associated with Sony Vegas and you cannot open and edit VEG files on non-VEG media player. This article will talk about how to to convert VEG files to MP4, thus you easily open and edit it on any devices.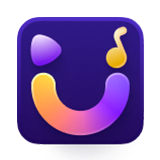 Way 1.

How to Convert VEG to MP4 with Sony Vegas Pro

You can use Sony Vegas Pro tool to convert .VEG to MP4. All you need to do is follow the below steps.
1.Download Sony Vegas Pro tool from the official website, install and launch Vegas Pro on your computer.

2.Vegas Pro is not free, but it provides a free trial of 30 days. You can download the trial version and register to get the personal activation code.

3.Once opening the VEG to MP4 converter on your device, go to File >> Open… option to upload your VEG file. You can drag the video file to the timeline and proceed to edit it.

4.When you are done editing the video, tap the File option and select the Render As… option to open the Render As pop-up window.

5.From this window, choose the MAGIX AVC/AAC MP4 option below the Formats section to procced with the VEG to MP4 conversion. You can rename this file and select the frame and video resolution from the Template section.

6.Lastly, tap the Render option to convert the VEG to MP4 format. Once done, tap the Open Folder option to go to the MP4 file.
Way 2.

How to Convert VEG to MP4 using Professional Video Converter

Now that you know how to convert VEG files to MP4 using , it is evident that users find the above process Vegas Pro can be a bit difficult for most users to convert VEG files for beginners and it is expensive if you only need to convert files. So how to convert VEG files to MP4 easier and faster? HitPaw Video Converter is highly recommended.  all-in-one media converter that allows you to convert VEG to MP4 without any loss in the quality. In addition to this, it is simpler to use this tool.
Convert VEG to MP4, AVI, MKV, MOV, etc. with High Quality
Batch convert VEG to MP4 with a fast speed
Built-in video editing tools like trim, crop, brightness, watermark
Download videos from more than 1000 popular websites
Easy to use and user-friendly for beginners
Follow the below steps to know how to convert a .VEG file to a .MP4 using this tool.
Step 1.Download and install HitPaw Video Converter on your PC. On the main screen, click on the Add Video to import your source VEG file.

Step 2.Select the Convert all to menu from the bottom. In the video section, select MP4 format from the list in the left pane.

Step 3.Tap on the Hardware Acceleration Detection and Lossless Conversion section and select a target folder in the interface. Click Convert to know how to change a VEG file to MP4.
Frequently Asked Questions about VEG to MP4
Q1. What is a veg file?
A1. A VEG file is nothing but a video project used by Vegas Pro. This tool is a non-linear video editing Windows program and it is owned currently by Magix. VEG files are not actual video files but project files withing Vegas for video editing. VEG files comprises the transitions, timeline, text, effects, references, and project configuration of the media source files used in a project.
Q2. What programs can open VEG files?
A2. The VEG project files are related to Sony Vegas Pro and hence can be only open with Sony Vegas Pro tool. right-click the VEG file and click the Open with… option and then select the Vegas Pro application.
Q3. Can VLC recognize or convert my .VEG videos?
A3. Unfortunately, VLC can neither recognize nor convert VEG files to MP4 format.
Conclusion
In a nutshell, we just had a look at top 2 methods that can be used to convert VEG to MP4. The best method is to use HitPaw Video Converter since the has a fast conversion speed and converts without any loss in the quality.