10 Best Free MP3 Converter in 2023 You Can Rely on
MP3 format is one of the universal formats in the world when it comes to audio files. This format is compatible with almost any device and hence is used widely all over the world. But some songs and audio files do come in different format and hence the need to convert them to MP3 arises. Today, we will have a look at some of the best free MP3 converter 2023 that you can use for conversion. Keep reading to know more.
Part 1. Best Free MP3 Converter for Windows and Mac in 2023
This section lists some of the best free MP3 converter tools that are suitable to use on your Windows and Mac devices. Have a look.
1. VLC Media Player
VLC is majorly popular among users since it free to use and supports almost all types of formats without the requirement to download extra codecs. The tool can optimize audio and video playback for the specific device and supports streaming. It can also be used for other purposes with downloadable plugins. And hence it servers as one of the best free YouTube to MP3 converter for users.
Features:
Excellent file format support
Highly customizable
Expandable via plugins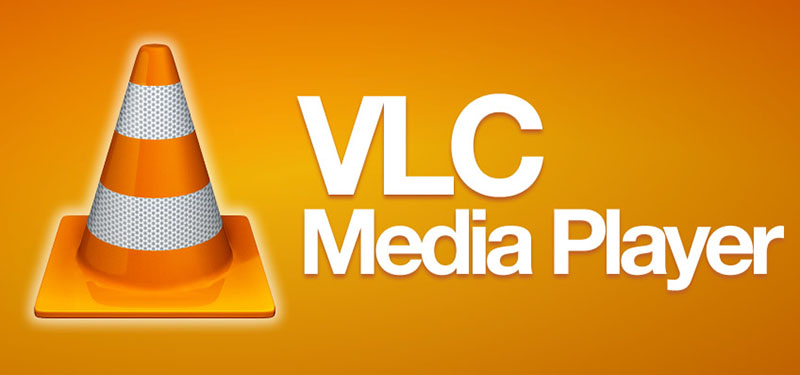 2. Audacity
Audacity is another free MP3 converter that can be used easily for conversion. If you are among the users that are seeking to record music or start a podcast, then Audacity is a good option for that too. It is a free, powerful, and open-source audio editor and converter that's been present around for a long time.
Features:
Tons of editing options
Free
Batch processing
Supports multitrack audio
3. Handbrake
Handbrake is the next MP4 to MP3 converter free option in our list. It is one of the handiest options that can be used for audio conversion. Being an open-source encoder, the tool works ideally with both video and audio files. It comes with a huge range of features to assist you convert MP3 files.
Features:
Rip DVDs with no copy protection
Batch-process files
Supports a wide spectrum of formats
4. FFmpegX
FFmpegX is a free video to MP3 converter and works on Linux as well as Windows. The interface of this tool comes with a strong layout that enables users for a quick conversion setup. Within a few clicks, the audio file is ready. In addition to this, the tool works with a huge range of other formats as well.
Features:
Provides 20 Unix tools
Quick conversions
Simple interface
Part 2. Best Free MP3 Converter Online Reliable in 2023
This section talks about some of the best MP3 converter online free options that you can use instead of a dedicated tool. Have a look.
1. HitPaw Online Audio Converter
Being the best option in this list of online converters, HitPaw Online Audio Converter works seamlessly and is one-of-a-kind tool. It is completely free and does not have any annoying pop ups. The tool also does not add any watermark of its own and it does not have any size limits as well. Indeed, this makes it one of the best WAV to MP3 converter free tools.
Features:
Free and easy to use
No ads
No size limit
Safe to use
2. Online Audio Converter
Audio Online Convert is a solid option for online MP3 converters. The platform supports various audio formats such as MP3, WMA, APE, AIFF, FLAC, OPUS, OGG, and M4A. users can upload the audio that you they want from their PC or paste its URL and proceed for the conversions.
Features:
Supports tons of output formats
Quality conversions
3. FreeConvert
With FreeConvert, users can upload their audio file and convert it to MP3 as well as other formats. The platform is well designed to enable users to upload file, select output quality, set output formats, and convert file.
Features:
Compatible with more than 150 formats
Quick file uploading
Part 3. Best Free MP3 Converter for iOS/Android to Consider in 2023
1. MP3 Converter
Being one of the best app for conversion, MP3 Converter comes with a simple interface that is too easy to understand. The app also provides different editing options to enhance the end audio file.
Features:
Tools for editing audio files
Fast audio conversion
Supports all popular audio formats
2. Video MP3 Converter
Video MP3 Converter is the next app in our list. The app can cut, convert, create, and resize ringtone quickly and without any trouble. The app is sufficient in size and does not occupy much space on your mobile. Hence, if you are in search of any lite conversion app, this might be your choice.
Features:
Supports different video and audio formats
Supports editing MP3 metadata
3. MP3 Converter -Audio Extractor
MP3 Converter -Audio Extractor, as the name suggests, converts any video to MP3 format and saves it on your smartphone so that users can listen to it anywhere and anytime. The tool comes with many features and supports tons of audio and video format.
Features:
Fast and easy to use
Intelligent denoising function
Quickly set ringtones
Part 4. Best MP3 Converter to Convert YT/SP/Video to MP3 -– Recommended
With a sea of MP3 converters on the internet, choosing the right one can be challenging. The idea tool for YouTube/Spotify to MP3 converter is HitPaw Video Converter. It is able to convert YouTube and Spotify videos, all video/audio formats to MP3 format and will meet your needs regarding audio quality, conversion speed. It offers a user-friendly interface, high-quality audio files, and high-speed conversions. 
Convert YouTube, Spotify video to MP3
Fast conversion of video URLs to MP3
Convert any video/audio formats to MP3
Rip or extract audio in MP3 from videos
Supports batch downloading, saving users time
Stands out for simplicity and efficiency
Step 1: Download and install the tool. On the main page, click Add Audio option.

Step 2: Click the inverted triangle on the file on the lower right side. In the lists of output format, go to the Audio section and then select for MP3 format. Next, select the output quality.

Step 3: Lastly, tap Convert All or Convert options.
Conclusion
With that being said, we just had a look at different MP3 converters for your desktop, online, and smartphone. Apart from that, using HitPaw Video Converter to easily convert any type of file to MP3 format is the best option. It offers high-quality MP3 files and the ability to download YouTube playlists, convert to various file formats, and adjust the bitrate.