[Full Guide] How to Record Facebook Live Video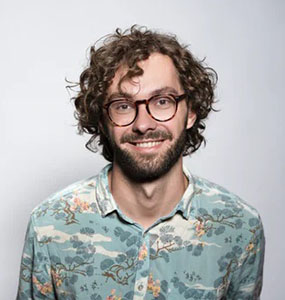 Joshua Hill
In a digital age that thrives on real-time interactions and live streaming, Facebook Live has emerged as a powerful platform for connecting with your audience. The ability to share live video content on a global scale offers endless possibilities, whether you're a content creator, marketer, or simply an individual looking to share moments with friends and family. But what if you miss a live stream or want to save and revisit a particular video? That's where the magic of recording Facebook Live video comes into play.
In this article, we delve into the art of capturing Facebook Live video, revealing tips, tricks, and tools to ensure you never miss a moment. Whether you're interested in archiving your favorite live streams or repurposing content for other platforms, our guide is your gateway to unlocking the full potential of Facebook Live's dynamic and engaging video content on your iPhone, Android or your PC.
Part 1: [Windows/Mac] How to Record Facebook Live
1. How to Record Facebook Live with HitPaw Screen Recorder (Windows & Mac Supported)
If you are searching for a method to help you record Facebook live videos on your Windows or Mac computer, there may plenty of choices. However, you may get recorded videos with watermarks. Or you want to take picture in picture while recording. What to do? No worries, you still have choices. HitPaw Screen Recorder for Windows would be your best choice.
HitPaw Screen Recorder Features:
Records a Facebook video of high resolution
Records Facebook video without watermarks
Picture in picture for presentation
Captures screen and records webcam simultaneously
Offers built-in media player and trim recordings
Supports multiple file-formats
Simple and friendly interface
Segment recording to record the live video
The steps to record Facebook live videos with HitPaw:
Download and Install HitPaw Screen Recorder on your computer.

Click the Screen under the Record tab, and you can select the full screen or move the mouse to customize the recording area.

Press the settings. You can choose the settings that intend to change the effect of the how-to record live video on Facebook.

Click on the start icon. And, tap the pause button to pause the recording. You can want to screenshot simultaneously, click on the Screenshot icon at the bottom of the interface.

If you have a fancy for PIP, click the icon, tap and choose the settings. Then HitPaw Screen Recorder recording. Also, if you would like to record a webcam, need to return the home interface.

Click the stop icon, you should end the recording and trim the video. If you are satisfied with the recording, tap the play button to preview it.
2. Record Facebook Live Video on Mac with Built-in Feature
Except for the above method, there's still another choice for Mac users to record Facebook live videos. The latest version of Mac OS has a built-in application that allows you to capture the screen on Mac, you can easily record live streams with it. Following the guide below:
Open the recording app by pressing Shift + Command + 5 simultaneously, the screenshot toolbar will appear at this time.
Select the area. Then you need to select the position to capture and start recording in full screen.
Start the Facebook record. Tap on the record button to start recording a live stream.
Save your Facebook record video. Hit the Stop icon on the control panel to stop recording. You can preview on the bottom right if you're satisfied and save the video file.
Part 2: [iPhone/Android]How to Record Facebook Live Video on iPhone and Android
If you are searching for ways to record Facebook live streams of superstars on your iPhone or Android phone, then read on to find out how.
1. Record Facebook Live Videos on iPhone/iPad
Some recording apps record Facebook live videos with the red button, if that's your case, you may want to figure it out. HitPaw is the best choice to exclude the red button while recording. As mentioned before, it's a computer-based application, but it supports recording screen for iPhone and iPad.
If you prefer a free method, there's another way. The iOS 11 and above has the built-in screen recording feature. Just follow these steps to record:
Open the Settings, select the Control Center and click Customize Controls.

Direct towards Screen Recording. And add it to your Control Center.

Return to the Facebook app, and create a video chat or find the live stream you want to record. Then move towards the bottom to enter the control center. Click the screen recording button that is recording.

Stop the recording. You can either click on the red circle button given on top or use the Stop Recording icon in the Control Centre. Then, you will receive a notification.
Save the recording. Move the Control Center, and tap Stop Recording. Find Facebook video recordings in the "Photos".
2. Record Facebook Live Video on Android Phones
DU Recorder is a Screen Recorder app that allows you to record a video of anything that happens on the Android screen. And if you have recorded a video, you can also use the editing tools to edit it.
Follow the steps to learn how to record Facebook live video on Android:
Download DU Recorder.
Open the app, and you can find the screen record in the home interface. Just hit the start button and record your video.

Stop recording. Tap the stop button if you end the video recording.

Conclusion

Ready to master the art of capturing Facebook Live video and preserving those memorable moments? Dive into our comprehensive guide on how to record Facebook Live video and unlock a world of possibilities. Whether it's for archiving, sharing, or repurposing, we've got you covered. Click the link below to get started and elevate your Facebook Live experience today.

This article shares with you how to record Facebook live through different methods. Of course, it is easy and suitable to use HitPaw Screen Recorder for you. No matter what kind of electronic device you are using, you can easily record Facebook videos.