The Top Ways to Convert CR2 to JPG/JPEG on Windows, Mac and Online
If you love photography, you must be a fan of Canon cameras, as they click exceptionally amazing photos. While a huge credit for those clicking such exceptional photographs goes to the person behind the lens, the CR2 format of Canon is also an unsung hero. The CR2 format is a file format in which Canon cameras store your files, and this format saves every detail regarding the media file that results in a high-quality image. However, this format also has its downsides, like it is too heavy for web applications, and since the whole world has become digital now, we have to rely on formats that are more suitable for the web, like jpg and jpeg.
We will discuss the top ways to convert CR2 files to JPG along with some tips and tools that will help you maintain the quality.
Part 1. What is a CR2 file?
Before we learn how to convert CR2 to JPG, we will discuss what a CR2 file is and why it is important to convert CR2 file to JPEG.
Canon developed the CR2 file format to store all the details from the camera without processing them. Storing all these details helps preserve the originality of the image. It is a RAW digital photography file format that creates high-quality images that are better than any process images like jpg or jpeg. But if the CR2 format is so good, then why do people use CR2 to JPG converter?
There are multiple reasons for doing so. The biggest reason is that the CR2 file format is heavy and takes up a lot of space, and in this era, we only want files that don't take up a lot of space on our devices and on the web. Another major reason why people prefer converting CR2 files to JPEG is that not all devices and social media platforms support the cr2 format, and they only accept pictures in processed formats like jpg or jpeg.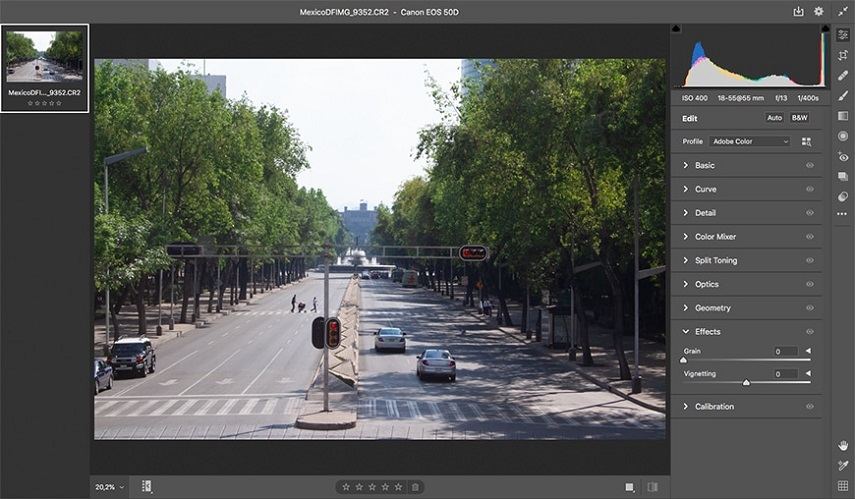 Part 2. How to Batch Convert CR2 to JPG without Losing Quality on Windows and Mac
The most important feature people want in a CR2 to JPG converter is that it should not ruin the quality of images when it converts CR2 to JPG or JPEG. Most canon CR2 to JPG converter ruins the image quality during conversion.
Another feature people want is that software should support batch conversion CR2 to JPG as normally, these conversions can be quite time-consuming and require constant human monitoring and intervention. That's why people look for intelligent software that can speed up things and work with minimum giddiness and intervention.
HitPaw Video converter's Image Converter is an amazing software available for both MacOS and Windows that not only makes video conversion easy but also helps you with RAW image converter.
The image converter feature of HitPaw Video converter makes HEIC/RAW/PNG/CR2 converter super easy for you.
1. Batch Processing Feature
The batch processing feature of Hitpaw Video Converter allows you to convert 1000 images in a few minutes and make no compromises on the quality. It supports all image formats including converting RAW files, HEIC files, CR2, CR3, DNG, WebP, TIFF, etc.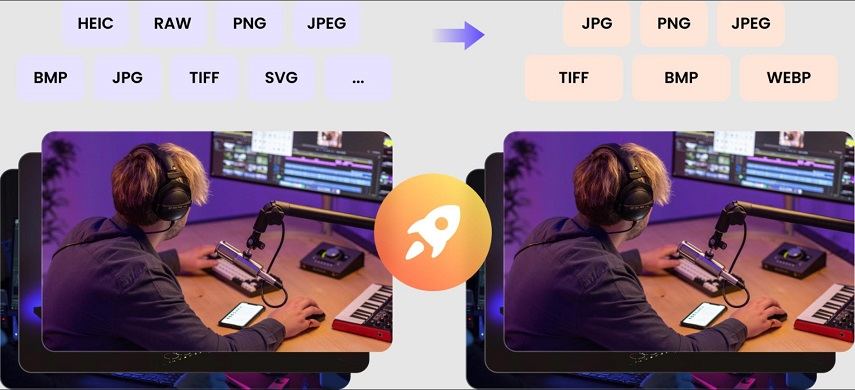 2. No Quality Loss
The unique technology can preserve the quality of the original image to the greatest extent. The quality loss after conversion cannot be seen with the naked eye.
3. Batch Edit Images with Ease
HitPaw Video Converter provides essential editing functions, including rotate, crop, mirror, and adjust imgae brightness, contrast, etc. These editing functions can be applied to all files with one click, saving a lot of time and efforts.
4. How to Change CR2 to JPG or JPEG/PNG with HitPaw Video Converter
If you are wondering how to convert CR2 files on Windows or Mac with Hitpaw Video Convertor, follow this guide.
Step 1. Install and launch the HitPaw Video Converter and click on the Toolbox tab. From the resulting options, click on Image Converter.

Step 2.Click on Add Image to add one or more images from your Canon cameras or computers.

Step 3.Select either JPG or JPEG as file format from the bottom bar.

Step 4.Finally, cick on the Convert All button to convert CR2 files at super high speed.
That is it. Converting CR2 to JPG with HitPaw Video Converter is straightforward and will not take more than a minute.The qualities of the HitPaw Video converter are not limited to being the best CR2 to JPG converter Windows and macOS, but it has some other amazing features like
Convert video, audio and DVD files to more than 1000 formats at 120x speed
Download videos to your computer from more than 10,000 websites at just 1 click
It creates an instrumental of any song by removing its vocals and does this without human intervention with AI
Convert Apple Music to MP3
Download and convert Spotify Music to MP3
Compress images at optimal quality
Part 3. Recommended CR2 to JPG Converters Online
These websites are perfect for those who don't want to install third-party apps. You can convert CR2 to JPG free with these websites; you only need your CR2 file folder and a good internet connection.
1. ILOVEIMG
This website is perfect for those who don't want to download any CR2 converter on Windows 10 or Mac. It allows you to transform Canon CR2 images to JPG. You can upload multiple files directly from your computer or the cloud.

Pros of ILOVEIMG
Has multiple options for uploading the file
This website is free
Users can create an account to store information and files
Supports batch processing CR2 files
Cons of ILOVEIMG
Takes time to convert
The image quality will be average
2. CloudConvert CR2 to JPG Converter
Cloud Convert is another great website for CR2 conversion. It has a wide range of formats for conversion and keeps your images safe and secure. CloudConvert also maintains the image quality after conversion. It gives you 25 free conversions every day, and if you want more, you can create a pricing plan with a calculator.

Pros of CloudConvert
It has an easy-to-understand interface with many features.
Maintains the quality of the CR2 file and keeps the images safe and secure.
25 free conversions every day.
Has a wide range of formats to choose from.
Has a quality feature to choose the quality of the resulting image.
Cons of CloudConvert
You have to pay if you want to convert more than 25 images.
The pricing plan is not fixed and depends upon timing, so if your image takes longer to convert due to factors like size, quality and internet speed, you have to pay more.
3. Convertio
Convertio is another great website for people who want to save space on their computer and are looking for a website that can convert their CR2 file to JPG, JPEG, or any other file format quickly while maintaining the quality of images.

Pros of Convertio
Converts your CR2 file in a variety of formats
Easy-to-follow interface
Multiple options for uploading files
Cons of Convertio
Limitations of size and concurrent conversions in Basic and Light Plan.
4. FreeConvert
FreeConvert is a great website for people who want to convert only a few CR2 files or try the website for free before buying the premium plan, as it gives you 25 free Conversion minutes every day. So you can try it before you buy.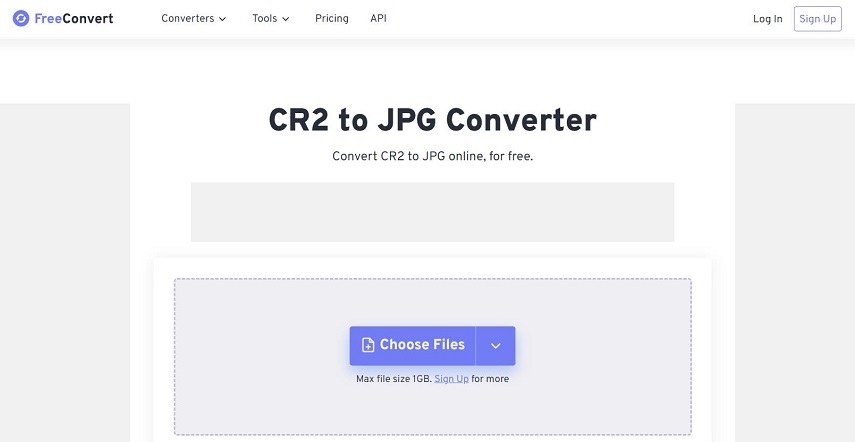 Pros of FreeConvert
Gives 25 free conversion minutes every day.
Multiple options for uploading the file.
Has a wide range of formats.
Has options to maintain the quality of the image.
Cons of FreeConvert
Limitations of file size
Limitations on the number of concurrent conversions
The Bottom Line
Canon has developed a great file format in CR2 that saves all the information regarding the photograph and gives us a high-quality image. However, the CR2 format has its downside. It is not compatible with every device, its size is huge, and most social media platforms don't support the CR2 format, and that's why we should convert RAW CR2 format to processed JPG and JPEG format.
Converting CR2 to JPGE/JPG reduces your file size and makes it compatible with all devices. However, images often lose their quality after converting into jpg or jpeg. For that, we have recommended HitPaw Video Converter with an image conversion feature that converts 1000 images in three minutes. The Image Converter feature converts CR2 files while maintaining the quality of the images.