How to Make a YouTube Video Your Ringtone in Simple Ways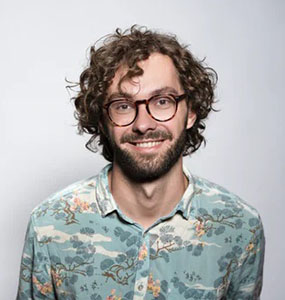 YouTube has grown into a major music hub, and its video library features countless hours of music videos to view. How can you get free ringtones from YouTube or create your own ringtones from videos on YouTube to use on your phone? In reality, though, powerful software is useless without efficient processes.
Anyone looking for a reliable method to turn their favorite YouTube videos into ringtones will find what they need here. Some of these guides can come in handy whether you're looking to create an iPhone or Android ringtone. Read on to find out how to convert YouTube video to MP3 ringtone.
Part 1. Things You Should Know before Making a YouTube Video Your Ringtone
1. Why YouTube is the Best Source for Ringtones
YouTube is one of the largest collections of videos, music, songs, and more; it even has movies. The quality of the videos and the song bitrates are both maintained on YouTube.
It doesn't take much time or effort to download videos from YouTube in any format, as the process is rather straightforward. Numerous programs now on the market make it possible to rapidly download videos from YouTube in a variety of formats.
In addition, the vast majority of music producers upload early versions of their songs on YouTube. Therefore, there is no justification for arguing that YouTube is not the greatest place to obtain ringtones.
2. What are the basic steps to make YouTube songs into ringtones?
Here are the basic steps for how to make a YouTube video your ringtone:
1.

Get the YouTube video and convert it into the MP3 format using any converter.

2.

Trim the MP3 file to adjust the ringtone.

3.

Set the MP3 file as a ringtone on your Android or iPhone.
Part 2. Best Way to Convert YouTube to MP3 Ringtone with Desktop Software
When you have a trustworthy YouTube to MP3 converter, converting a video from YouTube to an MP3 is a very simple and straightforward process. HitPaw Video Converter is one of the many converters available, but it stands out from the crowd since it can convert between over a thousand different audio and video formats. It is the best converter for YouTube video to MP3 ringtone.
Imagine a software program that can convert videos at a pace that is 60 times faster than the current industry standard without compromising quality. HitPaw Video Converter is the solution to all of your questions and concerns pertaining to music and video.
It gives you permission to download high-quality files from more than ten thousand of the most popular websites. Once downloaded, you can also trim the MP3 file to set it as your ringtone using HitPaw Video Converter.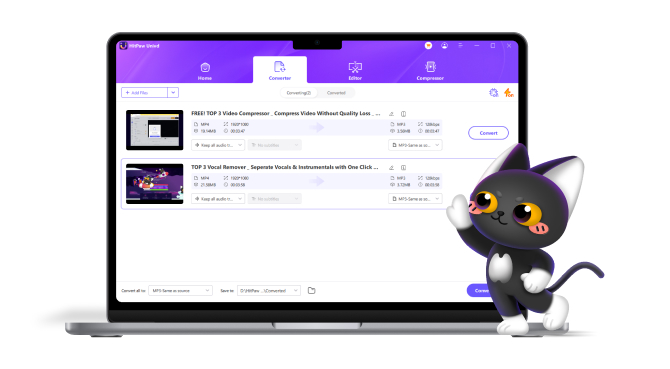 Features of HitPaw Video Converter
Convert videos and audio files between one thousand different formats.
Up to 60 times quicker than other video converters thanks to its powerful acceleration features and ultra-fast conversion speeds.
Lossless conversion.
Batch conversion made simple and easy
Simple to download iTunes, Apple Music, YouTube playlists and videos from more than 10,000 sites such as YouTube, Instagram, TikTok, Facebook and etc.
Integrated editor that allows you to customize and edit your audios and movies using capabilities such as merging, cutting, and more.
Steps to convert YouTube to MP3 ringtone
Here is how to convert YouTube to ringtone using HitPaw Video Converter:
Step 02 You can search YouTube for your preferred video or any sound that you are interested in having as a ringtone of your smartphone, and then download it to your device. Make a copy of the link on your clipboard.
Step 03 Launch the HitPaw video converter to start the process of converting the URL to a video that you have copied into an MP3 file. Tap the "Paste URL" button, then paste the link that you copied "button.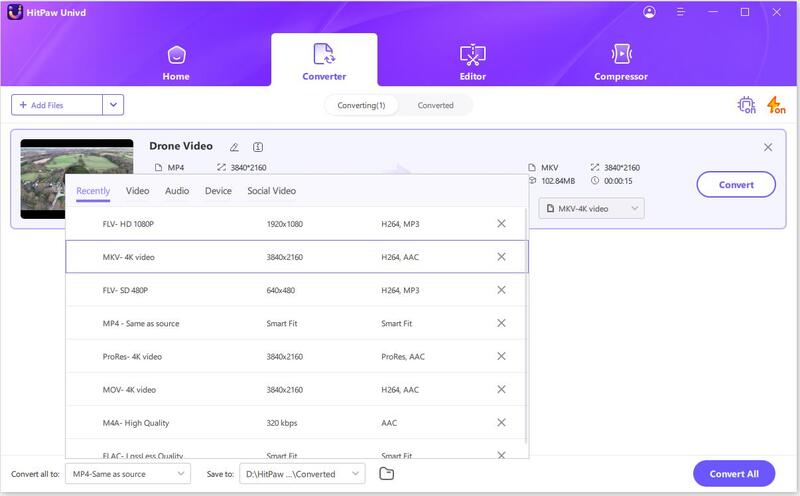 Step 04 You have the option to shorten the length of the audio. All you have to do is click the scissor symbol and then click "Cut." ". Your audio should be trimmed to the ideal length for use as a ringtone.
Step 05 Finally,import the file into your phone and set as ringtone.
Part 3. How to Make a YouTube Video a Ringtone on iPhone, Android and Online
To convert YouTube video to MP3 ringtone online, you have to go through the basic steps that we explained earlier in this article.
1. First step: convert YouTube video to MP3 ringtone online
Download4.cc is an online video downloader service that gives users the ability to download videos from a variety of video and music-sharing websites, including YouTube, Facebook, Instagram, and Twitter, amongst many others.You can download YouTube video to MP3 on iPhone, Android and online browser as if you can open the website.
Some of the features of download4.cc includes the following:
One click to convert videos from YouTube
Download from 1000+ sites in HD quality
Free to use and completely online
Faster downloading
No need to download additional software
Here are the simple steps for YouTube MP3 download ringtone:
1

Go to Download4.cc website.

2

Simply copy the URL and paste it into the search bar of this no-cost internet video downloader.

3

Download4.cc can quickly find all available formats for downloading videos and list them for you.

4

Simply choose your preferred format and click the "Download" button to be sent to the video playback page, where you can then right-click the video and choose "Save Video As" to save it to your computer.

5

You can also attempt to find the "Download" button by clicking the three dots in the upper right corner of the video player.
2. Second step: Trim the MP3
Now, you have YouTube to MP3 ringtone downloaded on your device, you need to trim it. For iPhone users, go to the App Store and search for "MP3 Cutter" and download it. You can trim your MP3 music file easily using this app.
For Android users, go to the "MP3 cutter and ringtone maker" app. You can trim MP3 downloaded file to use as a ringtone on your Android phone.
3. Third step: Set the MP3 file as Ringtone:
For Android users, find the MP3 file in a sim card or internal storage, then set it as the ringtone.
For iPhone users, here is how to set ringtone from YouTube for them:
1

Download and install the GarageBand app on your iPhone.

2

Start GarageBand directly on your iPhone. To begin making a ringtone, select an instrument by tapping on it, then select the project icon in the upper left corner.

3

Select Browse items from the files app by clicking the loop symbol in the upper right corner. To add an MP3 file, just find it in your folder and press and hold the file until the option to add it to the track appears. Proceed by dragging the layer to the beginning of the song.

4

To access the app's menu, swipe left from the top of the screen, tap My Songs, and then long-press the file you want to add.

5

Just rename the file once you've shared it from Ringtone > Share. Lastly, choose Export, and then Use sound, to use the video as a ringtone.
Part 4. Conclusion
The days are long gone when converting YouTube videos to mp3 required you to choose between a very small handful of alternatives.
Now since the options are limitless, you can quickly convert any video from YouTube into the .mp3 format and use it as your ringtone by making use of the tools that you have at your disposal. You now have the whole solution to the question of how to create a song from YouTube into a ringtone due to the steps provided in this article.
However, we recommend you to use HitPaw Video Converter because it is really simple and faster than other methods. It will convert YouTube to MP3 ringtone easily. Download it today!