What Is The Best Ringtone Maker for iPhone in 2023
Apple iPhone comes with different ringtones from users can select from. Yet, some users need different ringtones, such as their favorite song, for their iPhone. And hence, they search for ringtone maker for iPhone. This article talks about different apps and services that can be used to make ringtones for iPhone. Read below to know more.
Summary
This article list some of the best ringtone maker apps and online ringtone maker services for iPhone. HitPaw Video Converter will also help you download favourie music for making iPhone ringtones.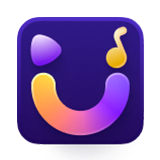 Part 1.

Top 6 iPhone Ringtone Maker Apps in 2023

If you wish to opt for other apps, then there is the list of some of the best ringtone maker for iPhone apps.
1. RingTune
RingTune is the one of the best iPhone ringtone converter and maker tools for those who are searching for well-made program to create customized ringtones for iPhones from iTunes and local files. Users can also personalize their iPhone ringtone from the extensive ringtone pack of the app that includes genres such as jazz, hip-hop, blues, and rock, among others.
2. Ringtones for iPhone TUUNES
Another iPhone ringtones converter in this list is Tuunes, which is one of the most widely used and oldest iPhone ringtone programs. When it comes to selecting licensed text tones or ringtones for your device, this app is the best option, as users will find over 10,000 settings in it.
3. Ringtones: Ringtone Maker
Users can easily create personalized ringtones for iPhone with Ringtones: Ringtone Maker with the help of songs from videos and local iTunes. Customize your alarm tones, ringtones, notification sounds, and text alert anytime from a huge library of popular music categories and genres.
4. Ringtones for iPhone! (music)
Ringtones for iPhone! (music) has everything that users require to customize and create ringtones for their iPhone. The app is more like four in one, with an extensive ringtone catalog, a full-featured soundboard, a ringtone maker, and a ringtone recorder. All of this is provided for free, and the app is small in size.
5. Best Ringtones 2023
The Best Ringtone 2023 for iPhone is perfect for users who are hunting for a unique library of ringtones for their iPhone. Over 15 million ringtones are present for free in the app. The ringtones are categorized into 25 sections in this tool so that the user can choose them easily. Amongst these many sections are anime, most popular, nature, classical music, electronic, and many more.
6. The Ring app
The Ring app is one of the most promising apps currently. With this app, you can easily convert and change ringtones. The app is also free, but there is a paid version if users wish to learn more about it. Due to the small size, the app is simple to download and can be used on any iPhone model.
Part 2.

3 Free Online iPhone Ringtone Maker in 2023

If you wish to opt for online services, then there is the list of some of the best iPhone ringtones maker online services. Have a look.
1. Clideo
Clideo is an online iPhone ringtone maker that lets users to add ringtones for free to their smartphone. The online service is compatible with all the OS such as iOS, Android, macOS, and Windows. You can upload the ringtones from Dropbox or Google Drive, where the tool will extract the audio automatically. Users can also cut the audio manually by using a slider or setting the timing. It is simple to use the multiple features and choose the audio as per user's needs. Once finished, users can download the ringtone and set it.
2. Ringtonemaker
Ringtonemaker is another iPhone ringtone format converter online that can be used right now. Similar to other online platforms, this service too helps in uploading the music file and converting them to ringtones.
3. mp3cut
With not just helping in making ringtones, mp3cut can perform different editing features and help you get a customized ringtone. This online service provides different features such as trimming, fading in & out, cutting, and more.
Editor's Choice:

All-in-One iPhone Ringtone Maker and Downloader

HitPaw Video Converter is the best iPhone ringtone maker that users can have right now. The tool helps in downloading favorite videos and audios from different platform easily. In addition to this, the tool offers some extraordinary features.
Directly download audios from more than 1000 websites for iPhone ringtones
Extract audio from videos to make iPhone ringtones
Convert audio and video files to iPhone supported M4R format
Built-in trimming tool to make personalized ringtones as per your needs
Easy and safe to use
Follow the below steps to know how to use this free ringtone maker for iPhone to download audio for iPhone ringtones.
Step 1. Launch HitPaw Video Converter and click the Download tab. Open your favorite platform in any browser on your device and copy the audio URL you wish to download.

Step 2. Go back to the Download section in the tool. Tap the Paste URL option that will paste the copied link automatically to the interface, and a dialog window will open.

Step 3. Tap the Download option to begin downloading the audio.
Conclusion
Having said that, we just had a look at some of the best ringtone maker for iPhone. We had a look at some of the native apps that can help users make ringtones as per their needs. We also had a look at online services that can be used to make customized ringtones. The best method is to use HitPaw Video Converter, which is the best iPhone ringtone maker and downloader that users can have right now. The tool helps in downloading favorite videos and audios from different platform easily.