Best OBS Recording Settings for 1080p 60FPS or Youtube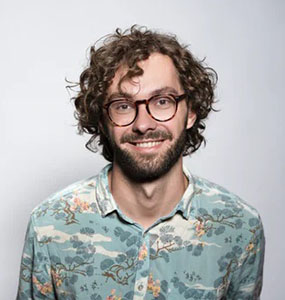 Joshua Hill
OBS (Open Broadcaster Service) is one of the best video recording software with a large number of users around the world. If you are an OBS user, or if you are just about to try OBS to record video, you should not miss this article as it tells you the best OBS recording settings.
Part 1. Best OBS Recording Settings
OBS allows users to adjust the settings in the software so that people can get the best of out it. In most cases, people would like to search and tweak the OBS settings every now and then so as to make the recordings as professional as possible. Now, without any further ado, we will teach you the best OBS recording settings.
1. Best Recording Settings for OBS
Note: to adjust the OBS settings, we suggest you to download and install the OBS software in your computer first, so that we can walk you through step by step.
Step 1: Now launch OBS software, and go to Settings. Then we will see through all kinds of the settings one by one.
Step 2: Click General tab on the left, and you will be able to see all the general setting options. Select the language and theme as you wish. Then scroll down to check the box next to Enable under System Tray.
Step 3: Click Output on the left, and you can adjust the recording output settings. Choose advanced for Output Mode, and go to Recording > Recording Path > Browse to choose your preferable path to save all your recordings.

You can also choose Recording Format among these options: flv, mkv, mov, mp4, ts, and m3u8.

To choose Recording Quality, there are 4 options:

Same as stream: the video quality is what the stream is, and the file size is usually acceptable.
High quality, medium file size: the recording video is good to watch despite of what the stream quality is, while the file size is medium large.
Indistinguishably quality, large file size: the video will be clear and accurate while the file size is large. You can choose this one if you want to record game playing or video playing.
Lossless quality, tremendously large file size: this will create video without quality loss but it is an extremely large file size. You should check your disk space if you want to choose this option.

Step 4: Click Audio tab on the left to configure audio settings.

Leave Sample Rate and Channels as default aka 44.1KHz and Stereo. If you have more than one desktop, be sure to choose the right desktop audio device for your recording, and disable the one that you don't use for recording. If you are using microphone while recording, choose the Mic/Auxiliary Audio device, too, or you should leave it as it is.

Step 5: Video settings: for Base (Canvas) Resolution you should choose the correct resolution for your monitor; Output (Scaled) Resolution allows you to downscale the recording resolution, and you can choose whatever you like from the drop-down menu.

For Common FPS Values, choose 60 if you want to have a high quality video. However, if you are using an old computer without good hardware, then you should choose 30.

Step 6: When it comes to HotKeys, it is the hotkeys you would like to set up according to yourself.
Step 7: Click Advanced, set Color Space to 709 and Color Range to Full.
So there you have it; the best OBS settings for recording. And those settings are for common usages. If you want to know the settings for specific case, such as for YouTube, then more on to the next.
2. OBS Recording Settings for YouTube
In addition, if you are a YouTuber or if you want to record videos for YouTube, consider the settings below to make sure to get the best YouTube videos.
Note: if you want to playing games while recording, you may want to turn on Game Mode in your Windows computer. Just open Settings > Gaming > Game Mode > Turn on Game Mode. This will optimize your PC while playing games and recording videos.
1. Launch OBS in your computer, and click Settings.
2. Click the Output tab, and choose Advanced for Output Mode.
3. Click Recording, and choose the Standard Type. Click Browse to choose the recording path where you want to save your recording for YouTube videos.
4. Click the drop-down menu next to Recording Format, and choose MP4 for most YouTube videos.
5. For Encoder settings, choose your dedicated graphics card to adjust its settings. If you don't have one, choose x264.
6. Scroll down and set Rate Control to VBR, Bitrate to 40000 - 60000, Keyframe Interval to 2 seconds, and Profile to High. Then click Apply to save.
7. Click Audio on the left. Choose where your sound goes to from computer for Desktop Audio device, and set the Mic/Auxiliary Audio device to the microphone that you are using while recording. Then click Apply to save your changes.
8. Click the Video tab on the left. Set Base (Canvas) Resolution to your monitor resolution. Set Output (Scaled) Resolution to the one that you want to downscale your recording. For instance, if you want to record video in 1920*1080, then your video would be 1080P. Set Downscale Filter to Lanczos (Sharpened scaling, 36 samples). Set Common FPS Values to 60 (or 30 if your computer is lagging).

So if you want to record a video by choosing Downscale resolution to 1920*1080, then it should be OBS settings for recording 1080P 60FPS.

9. Click Advanced, set Color Space to 709 and Color Range to Full.
Hopefully this will help when you want to better understanding OBS settings for YouTube videos.
Part 2. Best OBS Alternative - HitPaw Screen Recorder
If you find OBS is difficult to use, then you should look for an alternate to replace the OBS Studio. In those regards, HitPaw Screen Recorder proves to be the perfect alternate tool to OBS. With HitPaw Screen Recorder, you can record your screen with ease!
For instance, if you're looking to record the screen, HitPaw Screen Recorder provides a fascinating environment to get your work done. Moreover, HitPaw Screen Recorder is useful and effective at streaming video on various platforms. Then it also holds the ability to record that stream at high-resolution quality.
The key features of HitPaw Screen Recorder:
Simultaneously Stream Videos: It lets you stream both pre-recorded and live videos simultaneously to over 30+ platforms, such as YouTube, Facebook, Twitch, etc.
Same Time Streaming and Recording: It can act as both a live streaming tool and a screen recorder at the same time.
Advanced Operation Studio: Its advanced operation studio lets you add window, screen, game, texts, webcam, and many more at the same time.
User-Friendly: It offers a click-based, intuitive interface that is easy to use for most users.
Customize Recording Area: It can record full screen or customized portions as per the user's request.
Secure: It offers a 256-bit SSL certificate guarantee.
Follow the below steps to learn how to use HitPaw Screen Recorder for live streaming
The first step is to go to the official site of HitPaw, then download and install the HitPaw Screen Recorder software.

Next up, you'll need to start the program and choose the Live Streaming option from the option you'll find there.

Choose a template and add sources.
After selecting the ''Live Streaming'' icon, you can select the befitting templates for your stream. Moreover, you can also select the color of your templates and add text or stickers if needed.
Later, you'll need to select your webcam after hitting the'' Add Source'' icon. Now, you'll be able to see a webcam running on your screen. We support adding Game, Screen, Window, Webcam, iOS device, image and texts to your live stream.

Present in live stream or video call and start live stream.
Now, you'll be able to select the platform you'd like to stream your video into. You can select Twitch from there. Launch OBS Studio or Twitch Studio. Choose "Video Capture Device" in the list of "Sources", then, select "HitPaw Virtual Camera" from the device list.

Start recording and live stream simultaneously.
Now you can stream on Twitch on PC. Your only task is to start recording the Twitch live streaming by hitting the'' Record'' icon in this phase. HitPaw Screen Recorder enables you to record and stream the video simultaneously.
After you finish the recording, you'll need to hit ''Stop'' to pause the recording. Later, you'll need to assess the recorded stream and download it to your favorite destination.
Conclusions
There you go. This article guides you to configure the best OBS settings for recording, and also tells you the best OBS settings for YouTube videos so that you can record a great videos to upload to YouTube.
In additon, we sincerely recommend you to use HitPaw Screen Recorder. It helps you to record the stream in high-resolution quality with minimal effort.
You May Also Like:
What is the best recording format for OBS?
To configure OBS settings for recording, you should adjust General settings, Output settings, Audio settings, Video settings, and Advanced settings. If you want to get more details for each settings, you check this article and you will know.-
What should my OBS settings be?
As a matter of fact, there is no settings that your OBS should be. OBS allows you to customize your program so that you can make full use of it. Before changing OBS settings, you should learn that setting carefully and understand it. If you don't know it at all, then follow the steps in this article to make changes.
How do I make OBS record smoother?
To make your OBS record smoother, you should have a computer with high performance, so that the program won't be lagging or freezing while recording. And also, you can adjust your settings to lower figures to make it smoother.