How to Fix OBS Black Screen? Here is an Effective Solution!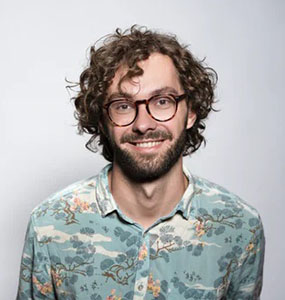 Joshua Hill
OBS is one of the best screen recording programs. Many OBS users might have run into case like: you launch OBS in your computer trying to record screen or live streaming, and OBS shows you a black screen. Don't panic. We are here to save your life. This post will outline several solutions to fix OBS black screen issue. Check it out!
Part 1. Why is OBS black screen?
When OBS black screen issue occurs, that is to say, OBS display capture black screen and it doesn't live stream whatever is happening on your screen.
You may be wondering: why is OBS black screen? You didn't even realize what you have done to cause the problem. So if you are curious about the reasons of the OBS black screen issue, read on below.
Incorrect OBS installation file: If you have downloaded and installed OBS in a file that doesn't match your computer system, you will see a black screen issue.
Improper graphics settings: Running OBS software requires your graphics card, and the improper graphics settings can result it issues like black screen.
Improper software settings: You will need to configure OBS software in correct state so as to launch and run it without problems.
Software conflicts: If the black screen issue happens after installing other software, it's likely a software conflicts issue and you should uninstall those software in order to use OBS again.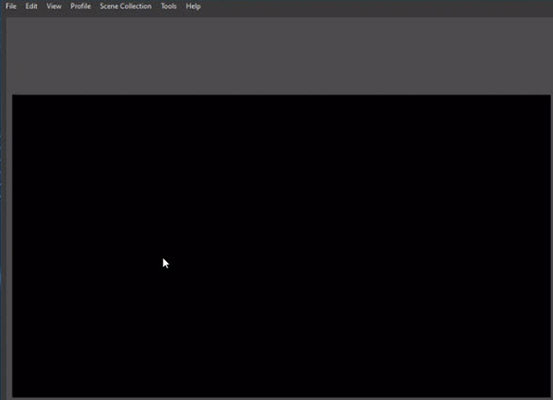 Part 2. How Do I Fix Black Screen on OBS?
OBS black screen is not uncommon and there are effective solutions that have been proved to be working for most people. Now without any further ado, let's dive into the OBS black screen fixes.
Solution 1. Modify the Graphics Settings for OBS
If you are experiencing the black screen issue in OBS software, such as OBS game capture black screen, one of the first settings you should check is the graphics settings in your computer. To know how to do, follow the steps below:
Step 1: On the empty area on your computer screen, right click the empty screen and select Display settings.

Step 2: In the pop-pup Settings app screen, click Graphics settings.

Step 3: Ensure to set Choose an app to set performance to Classic app, and choose Browse.

Step 4: Then go to the path where the OBS installation file is saved, and then choose the installation file (aka obs32.exe or obs64.exe), then click Add.

Step 5: Click on Options on the screen under OBS Studio, select Power saving and click Save. If it's already Power saving, switch it to High performance and save your change.

Step 6: Now restart OBS software and it should be running up again.
If this solution didn't work for you, don't worry. There are another 3 solutions available. Check Solution 2.
Solution 2. Stop Overclocking
Many people choose to overclock their computers in order to have better framerates and performance. Overclocking is to increase the clock rate of a computer that is certified by the manufacturer.
However, overclocking also comes with common issues like crashing black screen of OBS. Under this circumstance, you will need to disable overclocking to stop the issue. Therefore, if you have enabled overclocking your computer, try set it back to default and restart OBS program.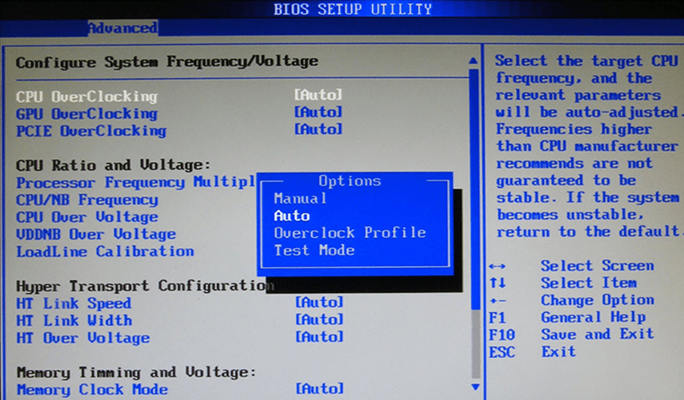 If your OBS black screen issue has been resolved, then the overclocking should be the culprit and remember to disable overclocking next time you start OBS.
Solution 3. Run OBS Software in Admin
Sometimes you will need to grant administrator privileges to run OBS in your computer as it shares all the content and usages. That is to say, you will run into the black screen issue of OBS software when it doesn't have the administrator privileges.
To run OBS in admin, try these steps:
Step 1: Right click on OBS in your desktop, and click Properties.

Step 2: Click Compatibility tab, and check the box for Run this program as an administrator. Then click Apply and OK.

Step 3: After that, double click OBS software to launch it.
Hopefully this will resolve the black screen issue for OBS program.
Your problem still persists? Don't give up. There is one more method to try.
Solution 4. Run OBS Software in Compatibility Mode
As per user reports, it's likely that the latest version of Windows operating system is not supported by OBS or they are conflicted, so you may meet problems like black screen. To fix that problem, you can run the program in compatibility mode. Here is how to do:
Step 1: Locate the launch icon of OBS software, right click on OBS icon and click Properties.

Step 2: Click on Compatibility tab. Under Compatibility mode section, check the box for Run this program in compatibility mode for. Then click Apply and OK.

Step 3: Now restart your computer by navigating to Start button > Power button > Restart.

Step 4: Launch OBS.
Your OBS black screen issue should be resolved.
Meanwhile, if the black screen issue happens very often, try considering another app such as ApowerEdit to resolve your problem. For more details, you can head to part 2.
Part 2. Best OBS Screen Recorder Alternative - ApowerEdit
Another possible way to fix OBS Studio black screen, is to try OBS alternative like ApowerEdit, especially when the black screen issue happens a lot and you can't even use the program as normal.
ApowerEdit is one of the best video recorder services and video editors. Easily and accessibly, it facilitates you to record your screen activities without lagging at all, including video streaming and live chat, to edit the video as you like, and to export recorded videos to various formats like MP4, FLV, AVI, VOB, MPEG, WMV, ASF and GIF.
To use ApowerEdit Screen Recorder,try these steps:
Step 1: Click to download and install the ApowerEdit in your computer.

Step 2: Launch the program. Click Media tab on the left and you will see a Record button.

Step 3: Click the Record button and you will see the options how to record your video: Record PC Screen, Record phone screen, and Record camera.

Step 4: Follow the on-screen instructions to finish your recording.

Step 5: Once done, drag and drop your video from Media to the timeline zone, and start editing.

Step 6: You can click the menu from the left to add the effects you want: Audio, Text, Filter, Overlays, Transitions, and Elements.
Final Thoughts
There you go. This article summarizes four best solutions for OBS black screen issue, and also outlines the possible reasons why the problem happens. If you are having the same problem, this article should be of great help. In addition, you can also try OBS alternative like ApowerEdit to prevent yourself from facing this problem again.
People Also Ask
1, Why is my obs screen black?
The possible causes for OBS black screen game capture are software conflicts, improper graphics settings and software settings, or overclocking problem (increase the clock rate for the hardware devices in your computer).
2, How do I fix OBS black screen AMD?
To fix OBS black screen AMD, you can configure the graphics settings for OBS application to Power saving, you can run OBS program as an admin or in compatibility mode, or you can simply disable overclocking to fix the black screen issue.
3, What is OBS software used for?
Overall, OBS software is used for recording and live streaming. It is helpful to capture and record your computer screen and also record audio, so you can record the activities happening on your screen, you can capture game playing on your screen, etc.